We asked the many independent literary presses and magazines that make up our membership to share with us some of the literature they recommend reading in honor of Disability Pride Month, observed annually in July.  
Literary Magazines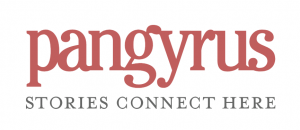 "Chronically" by Diannely Antigua
Pangyrus | 2020
This poem begins, "It started when I was 16, / after instead of falling in love…"
Pangyrus | 2020
This comic begins, "Recently, hearing people have started experiencing something they're calling 'Zoom fatigue.'"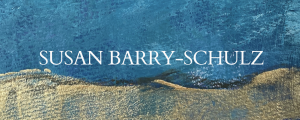 "Variegated Wash for Beginners" by Susan Barry-Schulz
West Trestle Review | 2022
This poem begins, "Most human on days reduced / to waiting out the pain…"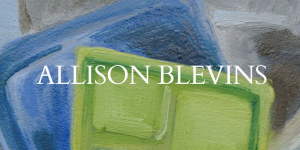 Chapter from Handbook for the Newly Disabled: "Disability is the Crescendo of a Bette Midler Song" by Allison Blevins
West Trestle Review | 2022
This poem begins, "First the strings. See her face smooth as paper—flawless…"

"Trends and Tips: Writing Disability" by Emily Rose Cole
Cincinnati Review | 2019
In this interview, Cole discusses ableist language in literature and the submissions process, the frequent use of disability as metaphor, accessibility in the literary community, and her favorite contemporary disabled writers.

"Without Us: Disabled Writers 30 Years After the ADA" by Kenny Fries
Evergreen Review | 2020
In this essay, Fries writes, "Despite the essential need for disabled writers to transform the understanding of disability and disabled lives, in the thirty years since the ADA's passage, in literary circles, there remains a lack of representation of disabled people in gatekeeper positions and in our literature's pages."
Anomaly | 2017
According to editor Sarah Clark, "When I put out the call for work for Glitterbrain, what I wanted the most was realness, whatever that may mean. Because neurodiverse, queer, people of color are denied what is real."
Sinister Wisdom | Issue 125
Edited by Valerie Wetlaufer, this new issue features a selection of creative works from disabled lesbian writers, including Petra Kuppers, Batya Rossberg, Erin Russell, and more.
Cincinnati Review | 2020
In this essay about the experience of a trip to the grocery store with her caretaker, Mee-ok writes, "I look up to her now from my complicated wheelchair—its NASA-soft seat readies to launch me into space but instead ushers me around a grocery store."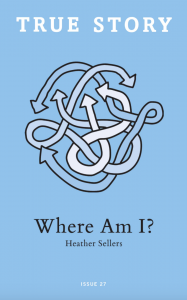 "Where Am I?" by Heather Sellers
True Story | Issue 27
In this essay, Sellers writes, "I have struggled with left and right my whole life. In kindergarten, I looked at my thumbs to see which hand to put over my heart for the pledge. The hand they wanted us to use was not the one where my thumb had a bump on the knuckle."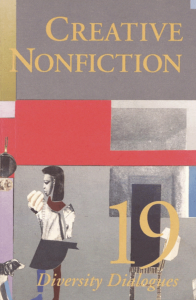 "A Measure of Acceptance" by Floyd Skloot
Creative Nonfiction | Issue 19
In this Walter V. Shipley Best Essay Award–winning essay, Skloot writes, "Now, 12 years after first getting sick, I've become adept at being brain-damaged. It's not that my symptoms have gone away; I still try to dice a stalk of celery with a carrot instead of a knife, still reverse 'p' and 'b' when I write, or draw a primitive hourglass when I mean to draw a star."
Nonfiction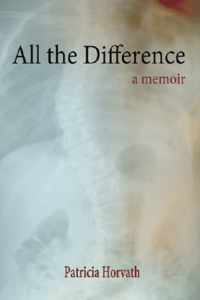 All the Difference by Patricia Horvath
Etruscan Press | 2017
In this memoir, Horvath "details her experiences with bracing and spinal fusion, as she considers the literature of physical transformation and how folk and fairy tales shape our attitudes towards the disabled."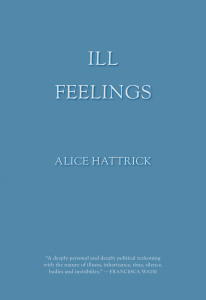 Ill Feelings by Alice Hattrick
Feminist Press | 2022
This book blending memoir, medical history, biography and literary nonfiction is "an intrepid, galvanizing meditation on illness, disability, feminism, and what it means to be alive."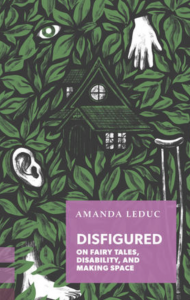 Disfigured: On Fairy Tales, Disability, and Making Space by Amanda Leduc
Coach House Books | 2020
In this book, Leduc "looks at fairy tales from the Brothers Grimm to Disney, showing us how they influence our expectations and behaviour and linking the quest for disability rights to new kinds of stories that celebrate difference."
Bellevue Literary Press | 2020
In this extended lyric essay, Olstein "mines her lifelong experience with migraine to deliver a marvelously idiosyncratic cultural history of pain–how we experience, express, treat, and mistreat it."
CavanKerry Press | 2007
This memoir is "a compelling, courageously written description of one man's journey through bone marrow transplantation, one of the most arduous and extraordinary medical interventions that some people are compelled to choose and endure."
Poetry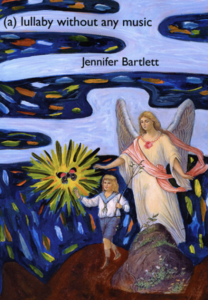 (a) lullaby without any music by Jennifer Bartlett
CHAX Books | 2012
According to Charles Bernstein, "Bartlett's poems sparkle with unadorned being and sardonic becoming. Till we become ourselves in their reflection, refigured as beauty."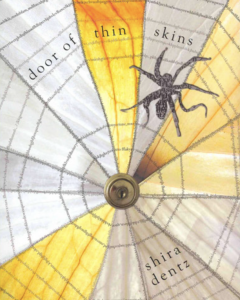 door of thin skins by Shira Dentz
CavanKerry Press | 2013
This hybrid collection of poetry, prose, and visual elements is "a tale that unfolds in a psychotherapist's and a state prosecutor's office and the mind of the poet regarding it all."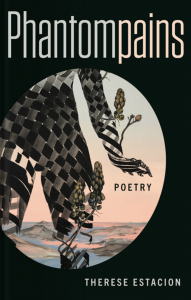 Phantompains by Therese Estacion
Book*hug Press | 2021
This poetry collection, which takes inspiration from Filipino horror and folktales, "is a visceral, imaginative collection exploring disability, grief and life by interweaving stark memories with dreamlike surrealism."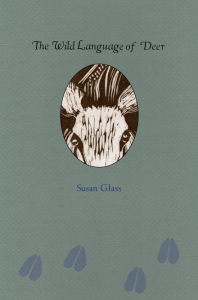 The Wild Language of Deer by Susan Glass
Slate Roof Press | 2022
According to Niks Michals, in this poetry collection Glass "reminds us how the senses round into words, how sound and touch work themselves into language."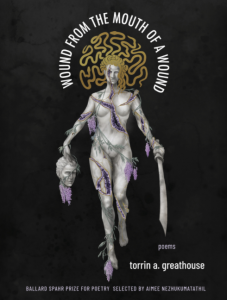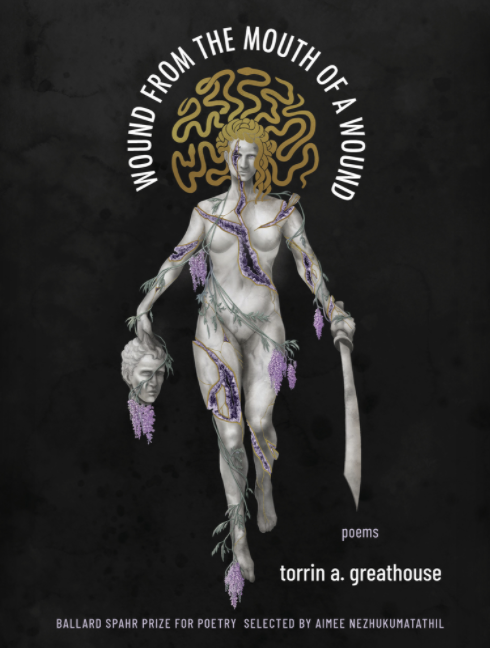 Wound from the Mouth of a Wound by torrin a. greathouse
Milkweed Editions | 2020
Selected by Aimee Nezhukumatathil as the winner of the 2020 Ballard Spahr Prize for Poetry, greathouse's debut poetry collection "challenges a canon that decides what shades of beauty deserve to live in a poem" and "honors bodies the world too often wants dead."
The Word Works | 2018
According to Tyehimba Jess, this poetry collection is "a homegoing of homegirl reminiscence, a family reunion in verse and sound that sings a personal and public history alive and into our hands."
Dancing in Odessa by Ilya Kaminsky
Tupelo Press | 2004
According to the Los Angeles Times, Kaminsky's debut poetry collection is "a rich, reverberative dance with memories of a haunted city."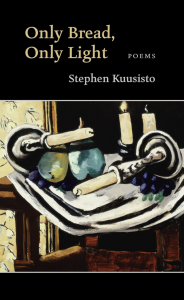 Only Bread, Only Light by Stephen Kuusisto
Copper Canyon Press | 2000
In his first poetry collection, Kuusisto "explores blindness and curiosity, loneliness and the found instruments of continuation."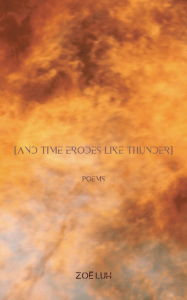 [and time erodes like thunder] by Zoë Luh
Assure Press | 2020
In her debut poetry collection, Luh "powerfully chronicles one mixed-race, Chinese-American's emotional response to the trauma experienced in her family."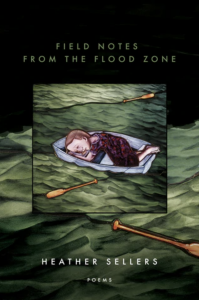 Field Notes from the Flood Zone by Heather Sellers
BOA Editions | 2022
This poetry collection is "an elegy for the two great shaping forces in a life, heartbreaking family struggle and a collective lost treasure, our stunning, singular, desecrated Florida, and all its remnant beauty."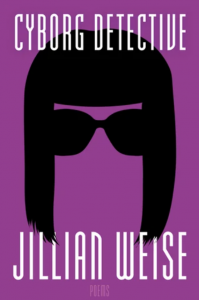 Cyborg Detective by Jillian Weise
BOA Editions | 2019
Weise's third collection of poetry "holds a magnifying glass to the marginalization and fetishization of disabled people while claiming space and pride for the people who already use technology and cybernetic implants every day."
Fiction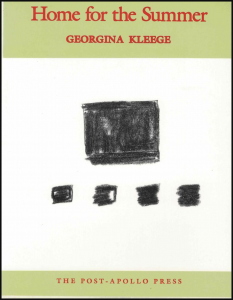 Home for the Summer by Georgina Kleege
The Post-Apollo Press | 1989
This 1989 novel by the internationally known disability rights scholar is "a gripping parable about the disintegration of the American family."
Red Hen Press | 2019
According to Jeff Mann, this novel "deftly melds an aching tale of romantic loss with prose poetry and depictions of disability that transcend clichés."
Feminist Press | 2022
According to Jamia Wilson, "Moore's sharp and provocative voice adds much-needed complexity to the public discourse about the impact of COVID-19 on queer and disabled communities."
Anthologies
Et Alia Press | 2015
This anthology, edited by Erin Wood, features work from forty contributors, some of whom identify as people with disabilities or who live with chronic illnesses, "focusing on the central question of what it means to live with physical scars."