For Filipino American History Month, observed annually during October, we asked our members—independent presses, literary journals, and others—to share with us some of the literature they recommend reading in celebration. (Learn more about Filipino American History Month here.)
Literary Magazines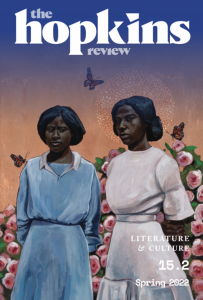 "May Your Muse Still Be Singing" by Gina Apostol
The Hopkins Review | Volume 15, Issue 2
This essay begins, "I remember arriving at Hopkins suspecting every man with a smooth brow, ruddy cheeks, a tweed jacket, and a sailor's hat to be John Barth. I had just arrived on the Homewood campus from the Philippines, and there were so many white men being John Barth that the most ordinary encounter with strangers was a potential thrill."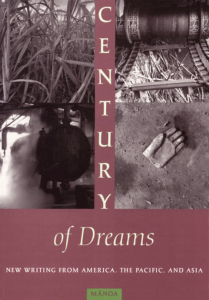 Century of Dreams: Writing from the Philippines
MĀNOA Journal | 1997
Featuring fiction, poetry, and essays from the Philippines as well as new work from the U.S. and throughout the Pacific, this issue coincided with the commemoration of the 100th anniversary of the Philippine Revolution.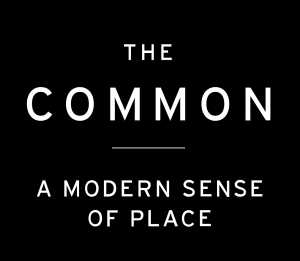 A Reading List for Filipino American Heritage Month
The Common | 2021
This reading list from The Common includes poetry by Bino A. Realuyo and R. Zamora Linmark, an interview with Oliver de la Paz, an essay by Danielle Batalion Ola, and more.

"You Changed My Life" by Everett Cruz
Five South | 2022
This poem begins, "I don't remember how we started / holding each other pressed against / the Dr. Pepper machine."

"Three Filipinas" by Harrison Geosits
Cincinnati Review | 2019
Of this flash prose piece, Maggie Su writes, "Geosits's prose spans decades and moves the reader from 'bug screens' in the Philippines to 'Filet-o-Fish sandwiches' in America."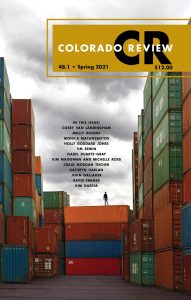 "A Shared Stillness" by Monica Macansantos
Colorado Review | 2021
This essay begins, "I was a child when I learned from my father that his parents were once the tango champions of Zamboanga."
SmokeLong Quarterly | 2016
This story begins, "Undeterred by the presence of her mother on the opposite side of the room, Ruby is nearly sitting in the boy's lap."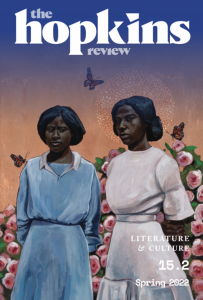 "Diaspora Sonnets" by Oliver de la Paz
The Hopkins Review | Volume 15, Issue 2
The first of these six sonnets begins, "The air by the docks smells like old batteries /and the moon rises through with its judgment."

"The Filipino Dragon" by Cole Pragides
Southeast Review | Volume 39, Issue 2
This essay begins, "My father is loud. He announces his presence. He talks deeper when we are around strange men, he chews loudly, he sneezes at Volume 11."
Cincinnati Review | 2020
According to Lisa Low, this poem "unfolds into a dreamy sequence of images, guided by a kid logic that acknowledges both the fantasies and the dangers of the sea."

"Ode to My Hairy Legs" by Kimberly Ramos
Miniskirt Magazine | Issue 6
This poem begins, "Here, in the light from the kitchen window / I can see the short, white-blonde strands…."

"Professional Lola" by E. P. Tuazon
Five South | 2022
This story begins, "When my mom told me that we were hiring a professional lola for my nephew's party, I pretended to misunderstand her even though I knew exactly what she meant."
Nonfiction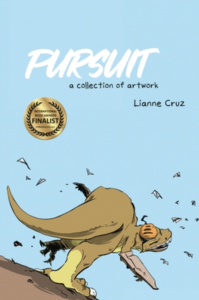 Pursuit: A Collection of Artwork by Lianne Cruz
Read Furiously | 2019
In this art book, Cruz "pulls back the curtain on the hours and the inspirations that have helped shape her into the artist she is today."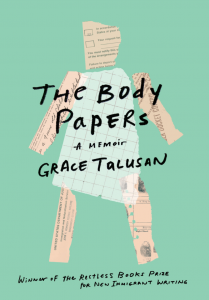 The Body Papers by Grace Talusan
Restless Books | 2019
Winner of the Restless Books Prize for New Immigrant Writing, Talusan's memoir "powerfully explores the fraught contours of her own life as a Filipino immigrant and survivor of cancer and childhood abuse."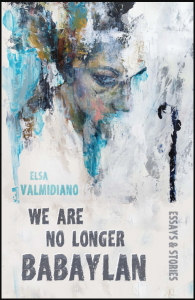 We Are No Longer Babaylan by Elsa Valmidiano
New Rivers Press | 2020
This debut collection of essays "explores the impact of colonialist patriarchal societies on the lives and beliefs of those from a spiritual, matriarchal society."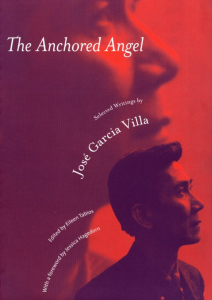 The Anchored Angel: Selected Writings by José Garcia Villa
Kaya Press | 1999
This selection of Villa's writings "both recovers and rediscovers the work of this fierce iconoclast for a new generation" and includes essays from several contemporary Filipino and Filipino American writers.
Fiction
Winding Road Stories | 2022
In this young adult fantasy novel, "Kaliyah is sworn to slay the dragon that took her mother's life."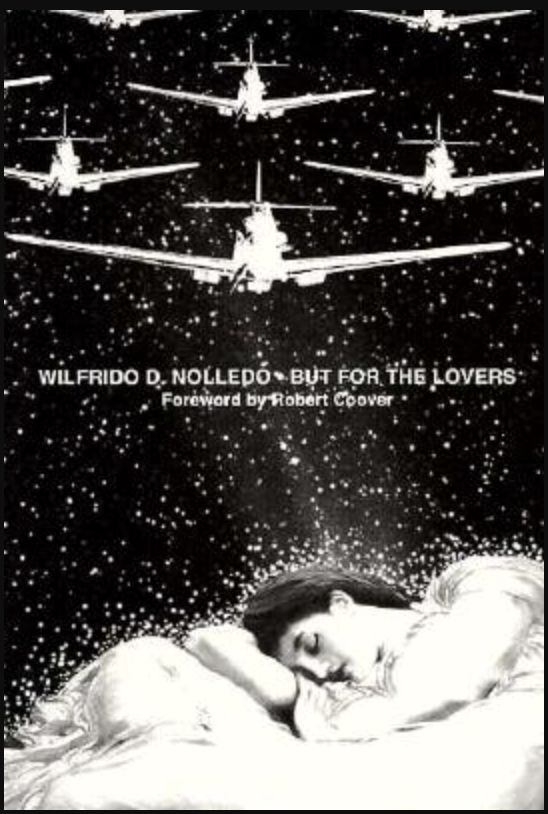 But for the Lovers by Wilfrido D. Nolledo
Dalkey Archive Press | 1994
Originally published in 1970, this novel "depicts the survival of a cross-section of Filipinos during the Japanese Occupation and the American Liberation" in "a rich and complex exploration of language, history, and mythology."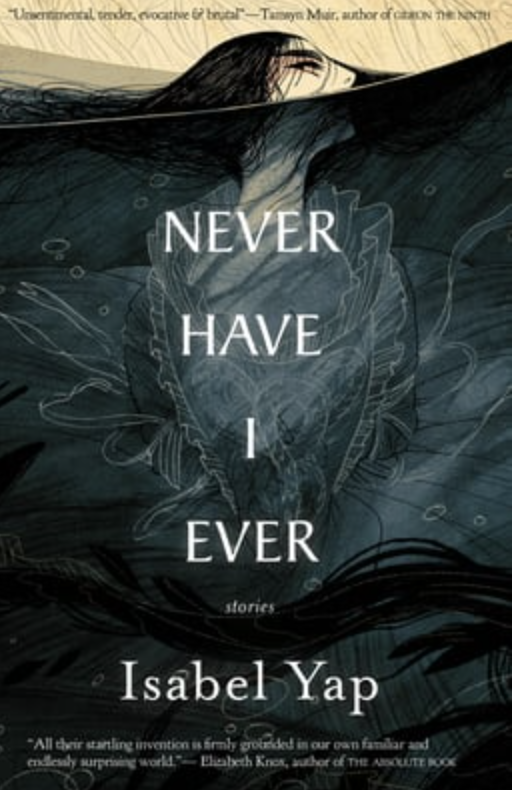 Never Have I Ever: Stories by Isabel Yap
Small Beer Press | 2021
According to Karla Strand, these thirteen stories that draw from "science fiction, Filipino folklore, fantasy and horror… are monstrous, scary, joyful, unexpected, inventive, eerie and weird."
Poetry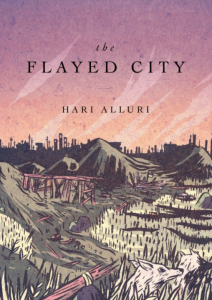 The Flayed City by Hari Alluri
Kaya Press | 2017
According to Juan Felipe Herrera, the poems in this collection contain "a new, quiet brush of multi-currents, of multi-worlds to paint this holographic life-scape."
Sarabande Books | 2020
In this debut poetry collection, Chan "navigates her Filipino heritage by grappling with notions of diaspora, circumnavigation, and discovery."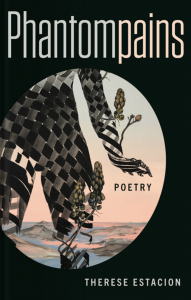 Phantompains by Therese Estacion
Book*hug Press | 2021
This poetry collection, which takes inspiration from Filipino horror and folktales, "is a visceral, imaginative collection exploring disability, grief and life by interweaving stark memories with dreamlike surrealism."
Tupelo Press | 2011
In these poems, Have "swerves formally among varied styles, constructing and awakening through the sign-language of a physical book an irrefutable question: Could any of us say that our life is our own?"
Alice James Books | 2004
According to Kimiko Hahn, "The poems in Sarah Gambito's first book, Matadora, are sheer juxtapositions of anything—starfish, Tagalog, frisson—and the friction very often adds a political dimension to the poetic."
BOA Editions | 2019
Winner of the A. Poulin, Jr. Poetry Prize, this poetry collection is "rooted in the experience of living in America as a queer undocumented Filipino."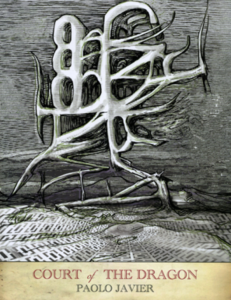 Court of the Dragon by Paolo Javier
Nightboat Books | 2015
Javier's poetry collection "is both intimate and elusive, a simultaneity brought to the fore by the author's interest in the occult and intuitive processes, in oblique and plain spoken discourses."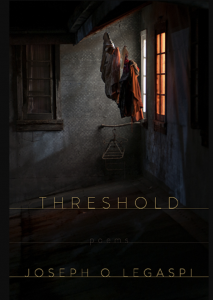 Threshold by Joseph O. Legaspi
CavanKerry Press | 2017
Legaspi's poetry collection "celebrates various courageous outsets across boundaries—bodily, filial, marital, even biblical."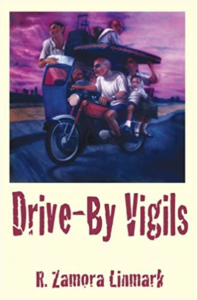 Drive-By Vigils by R. Zamora Linmark
Hanging Loose Press | 2011
According to Rigoberto González, the poems in this collection take "readers on a high-speed chase to the heart of 'today's madness,' where Manila intersects with Hollywood."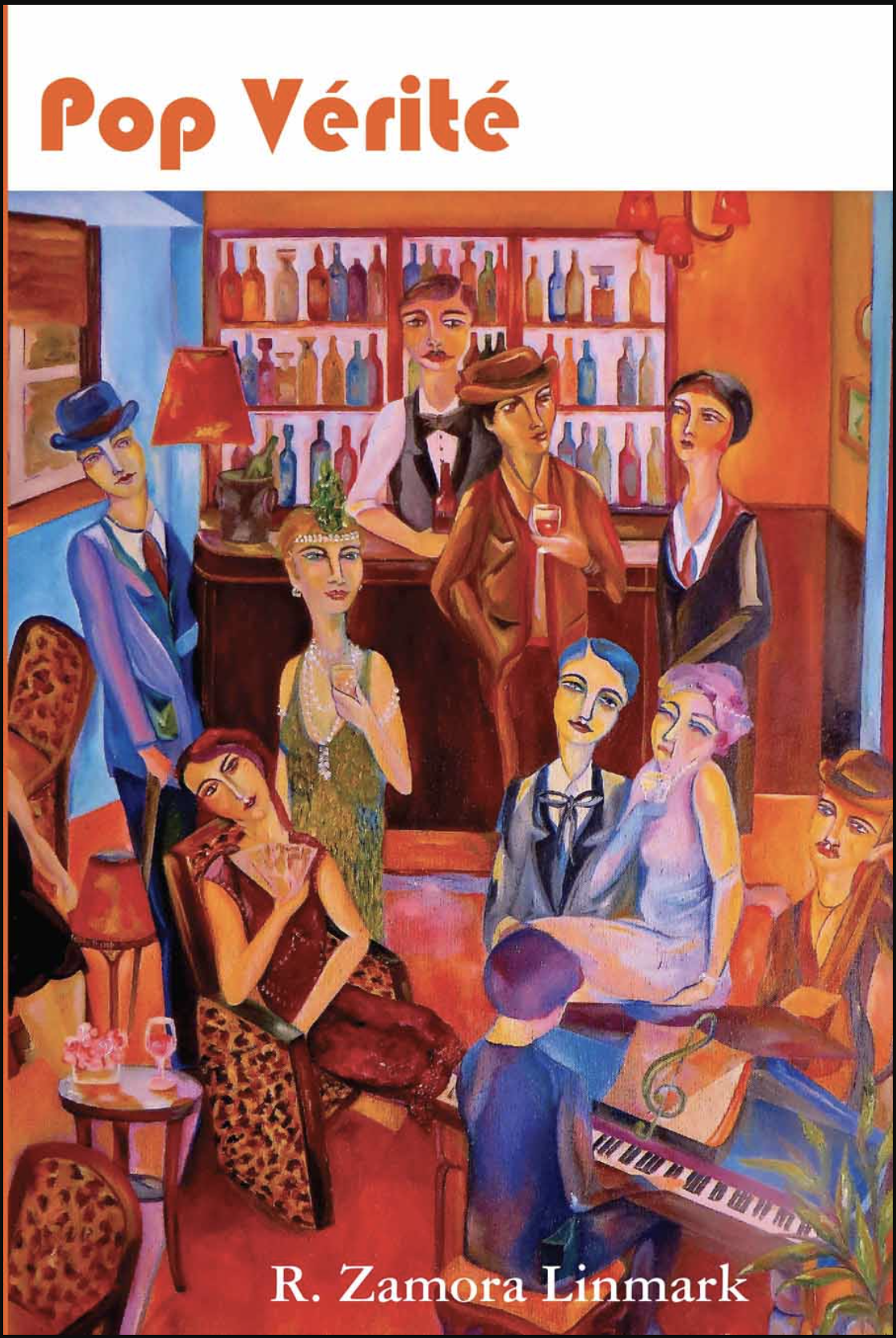 Pop Vérité by R. Zamora Linmark
Hanging Loose Press | 2017
According to David Kirby, "James Schuyler and Frank O'Hara flit in and out of these poems, but then so do Tony Bennett, Roberto Bolaño, Donna Summer, Samuel Beckett, Amy Winehouse, and, well, everybody."
Futurepoem | 2018 
According to Yasmin Adele Majeed, Marchan's debut poetry collection is "an experimental, sprawling collage of poems drawn from her childhood experience of Hurricane Katrina."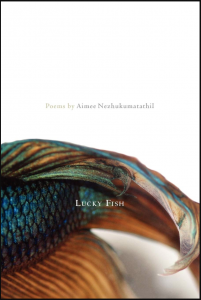 Lucky Fish by Aimee Nezhukumatathil
Tupelo Press | 2011
Nezhukumatathil's fourth poetry collection is, according to Publishers Weekly, "fascinated with the small mechanisms of being, whether natural, personal, or imagined."
Variant Literature | 2022
Not Flowers is a poetry collection "of quiet juxtapositions: the wonder and loneliness of childhood, the magic and loss of places left behind, the resilience and imperfection of the love we give each other."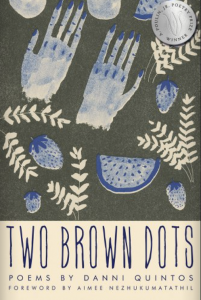 Two Brown Dots by Danni Quintos
BOA Editions | 2022
Selected by Aimee Nezhukumatathil as the winner of the A. Poulin, Jr. Poetry Prize, Quintos "carves a space for brown girls and weird girls in her debut collection of poems."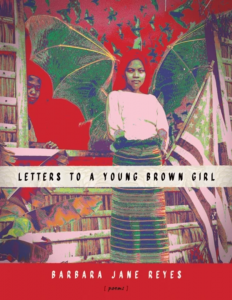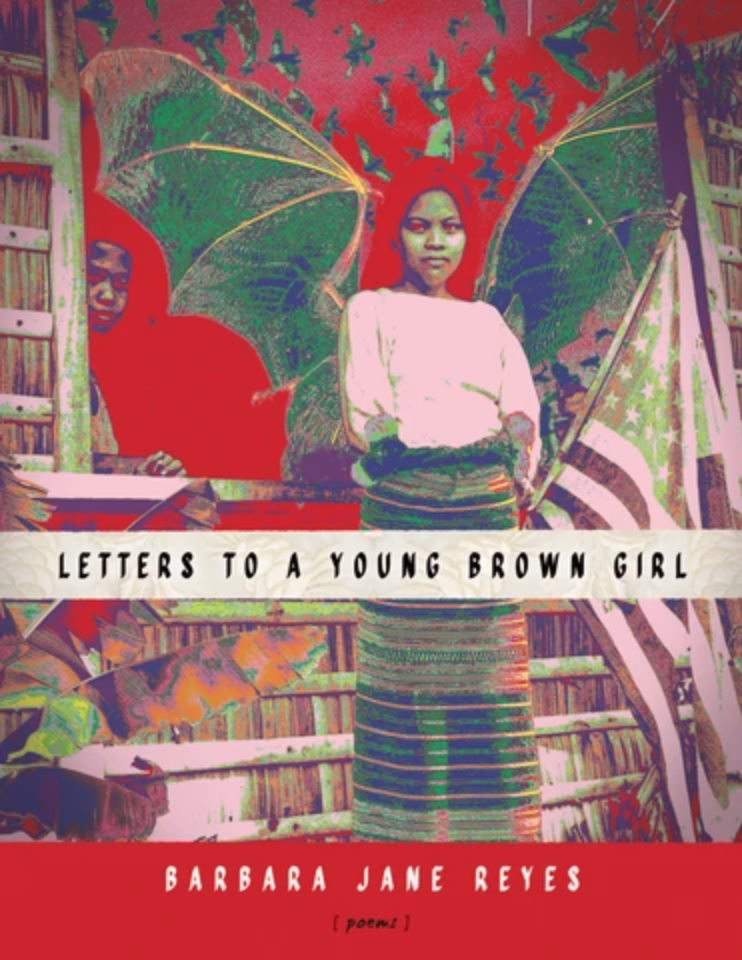 Letters to a Young Brown Girl by Barbara Jane Reyes
BOA Editions | 2020
Reyes's latest poetry collection "answers the questions of Filipino American girls and young women of color with bold affirmations of hard-won empathy, fierce intelligence, and a fine-tuned B.S. detector."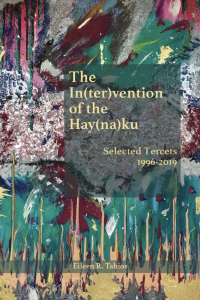 The In(ter)vention of the Hay(na)ku: Selected Tercets 1996-2019 by Eileen R. Tabios
Marsh Hawk Press | 2019
This poetry collection features "tercets that Eileen R. Tabios created during her writing career, a process that led to her invention of the hay(na)ku poetic form."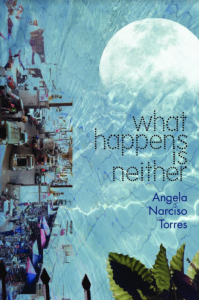 What Happens Is Neither by Angela Narciso Torres
Four Way Books | 2021
According to Tim Seibles, in this poetry collection Torres "has jimmied the lock to a house of intricate family memory and sumptuous wisdom."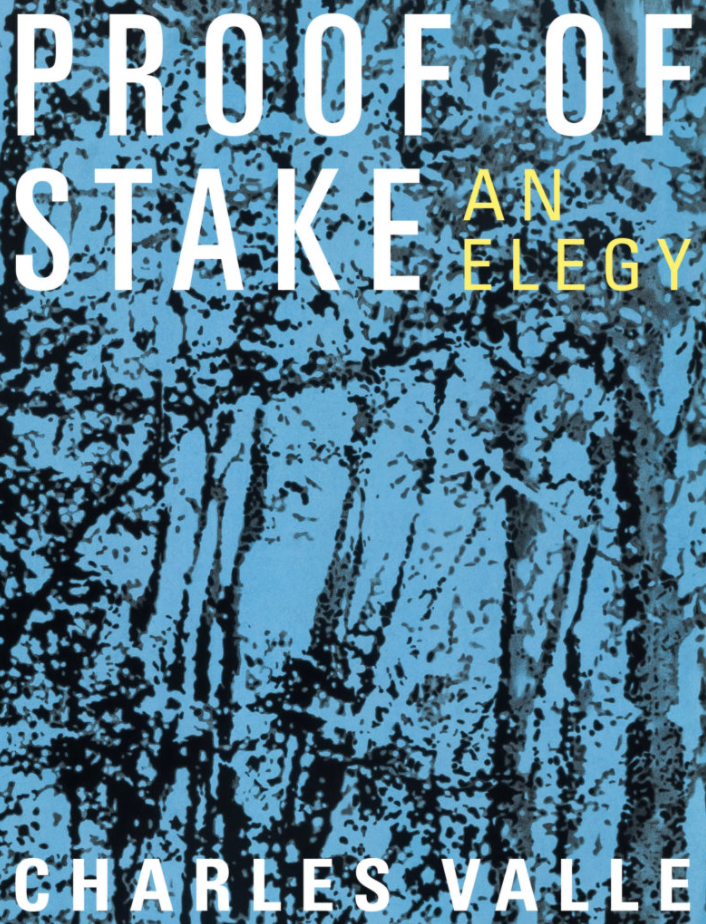 Proof of Stake: An Elegy by Charles Valle
Fonograf Editions | 2021
According to Joyelle McSweeney, in this debut poetry collection Valle "​​carries his lost loved one close against his chest as he soars through centuries, continents, climates, colonialisms and profit motives."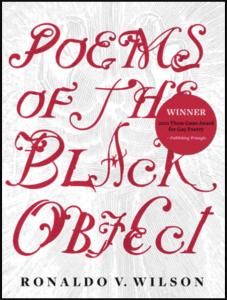 Poems of the Black Object by Ronaldo Wilson
Futurepoem | 2009
Winner of the Asian American Literature Award for Poetry, this poetry collection, according to Claudia Keelan, "is a warning to anyone tempted to believe that in objectification lies freedom."