For Hispanic Heritage Month, observed annually from September 15 to October 15, we asked our members—independent presses, literary journals, and others—to share with us some of the books and magazines they recommend reading in celebration.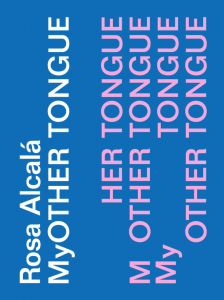 MyOTHER TONGUE by Rose Alcalá

Futurepoem; 2017

According to Stephanie Burt, Alcalá's poetry collection "uses empty spaces, hesitations and semantic difficulties to address mothers and daughters, herself as mother and herself as daughter, and the messy emotions and miscommunications that move between languages (in her case, English and Spanish)."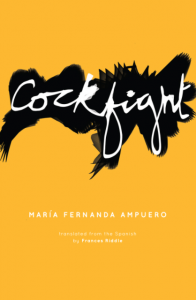 Cockfight by María Fernanda Ampuero

Feminist Press; May 2020

Translated from the Spanish by Frances Riddle, this debut short fiction collection explores "domestic horrors and everyday violence, providing an intimate and unflinching portrait of twenty-first-century Latin America."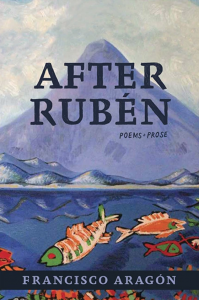 After Rubén by Francisco Aragón

Red Hen Press; May 2020

Aragón's latest poetry collection "unfolds as a decades-long journey in poems and prose, braiding the personal, the political & the historical, interspersing along the way English-language versions & riffs of a Spanish-language master: Rubén Darío."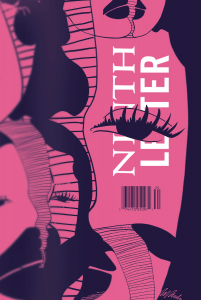 "The Audacity of Language: Eight CantoMundo Poets"

Ninth Letter; Spring/Summer 2019

This issue of Ninth Letter features work by eight CandoMundo poets, including Suzi F. Garcia, Michael Torres, Ángel García, Anthony Cody, and Leslie Sainz.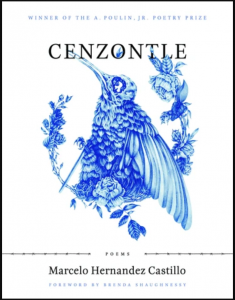 Cenzontle by Marcelo Hernandez Castillo

BOA Editions ; 2018

Winner of the A. Poulin, Jr. Poetry Prize, Castillo's debut poetry collection is "a nuanced narrative of life before, during, and after crossing the US/Mexico border."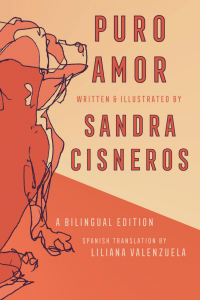 Puro Amor by Sandra Cisneros

Sarabande Books; 2018

This bilingual chapbook, which includes line drawings by Cisneros, features "hairless dogs, monkeys, a fawn, a 'passionate' Guacamaya macaw, tarantulas, an iguana," and other animals.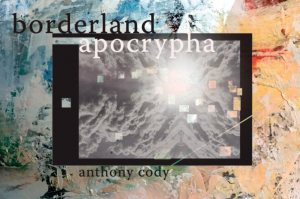 Borderland Apocrypha by Anthony Cody
Omnidawn; April 2020
In this debut poetry collection, Cody examines a series of lynchings after the Mexican-American War, following "the collective histories of these terrors" and "excavating the traumas born of turbulence at borderlands."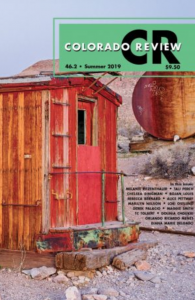 Colorado Review

Summer 2019

This issue of the Colorado Review features Roy G. Guzmán's poem "Controlled Burning" and Ash Whitman's essay "Soy Yo."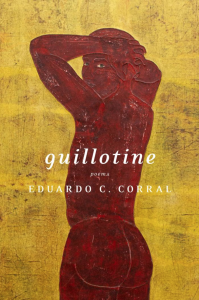 Guillotine by Eduardo C. Corral

Graywolf Press; August 2020

Corral's second poetry collection "traverses desert landscapes cut through by migrants, the grief of loss, betrayal's lingering scars, the border itself—great distances in which violence and yearning find roots."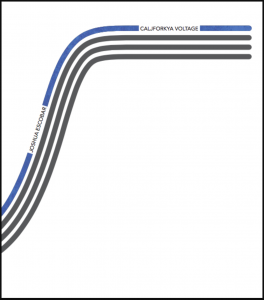 Caljforkya Voltage by Joshua Escobar

No, Dear; 2017

In this chapbook, Escobar "mixes family drama with travelogues, interviews about the HIV epidemic with biographies of Mexican immigrants, the lyrical with the actual, English with Spanish."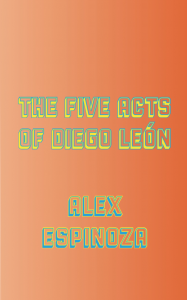 The Five Acts of Diego León by Alex Espinoza

LA Review of Books; 2020

Following its protagonist from his rural village during the Mexican Revolution to 1920s Hollywood, The Five Acts of Diego León is a "sweeping, sensual novel of love, ambition, and identity."
Fall/Winter 2019
This issue of The Evergreen Review features a four-part essay series called "The Third World Is Here" by José García Escobar, as well as an essay by Belén Fernández called "Outside the Box" and an essay by Natascha Elena Uhlmann called "Abolish ICE."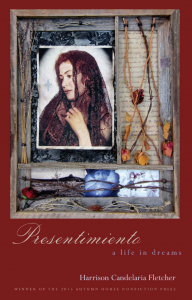 Presentimiento: A Life in Dreams by Harrison Candelaria Fletcher

Autumn House Press; 2016

Winner of the 2015 Nonfiction Contest, selected by Dinty W. Moore, this memoir "is filled with unforgettable family portraits and the taste, texture, and rich aroma of his New Mexico childhood." (Read Fletcher's essay "Water for Roots" in Issue 1 of Speculative Nonfiction.)
Vol. 42, No. 2; Fall 2018
This issue of The Florida Review includes a special section featuring Latinx authors. In addition, the publication's online arm, Aquifer, features work by Betsabe Gomez, Francisco Manuel Uribe, Monica Rico, Ruben Reyes Jr., Alex Quintanilla, and many other Latinx writers.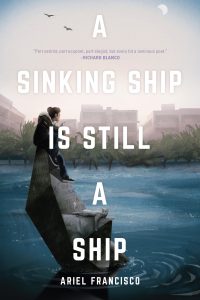 A Sinking Ship Is Still a Ship by Ariel Francisco
Burrow Press; April 2020
Francisco's second book of poetry, available in English and bilingual editions, "deals with climate change and the absurdities and difficulties of being a millenial Latinx in the Sunshine State."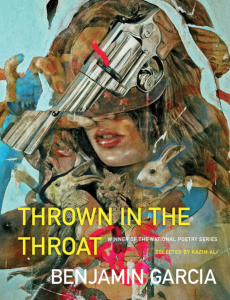 Thrown in the Throat by Benjamin Garcia

Milkweed Editions; August 2020

Selected by Kazim Ali as a winner of the 2019 National Poetry Series, Garcia's debut poetry collection is "a sex-positive incantation that retextures what it is to write a queer life amidst troubled times."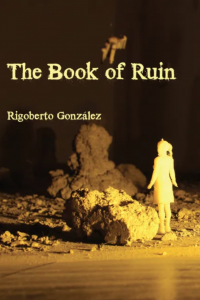 The Book of Ruin by Rigoberto González

Four Way Books; 2019

The poems in this collection "consider the history–and uncertain future–of the Americas, particularly regarding the danger of climate change, and suggest a line from colonialism toward a shattering 'Apocalipsixtlán.'"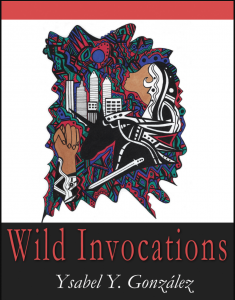 Wild Invocations by Ysabel Y. González
Get Fresh Books Publishing; 2019
According to Aracelis Girmay, this poetry collection is "filled with both a listening for the routes and a burning of the routes. History blooming and being ravaged all at once."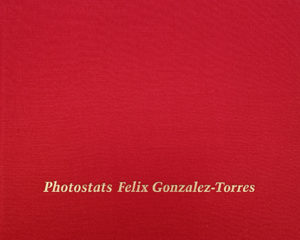 Photostats by Felix Gonzalez-Torres

Siglio Press; November 2020
The series of photostats in this book "are profoundly suggestive text lists of political, cultural, and historical references that disrupt linear time, the seemingly causal relationships of chronology, and hierarchies of information."
28.2 – Summer/Fall 2016
This issue of Gulf Coast features work by Marcelo Hernandez Castillo, Roberto Tejada, Eduardo C. Corral, Carmen Boullosa, Javier Zamora, Yesenia Montilla, Benjamin Garcia, Erika L. Sánchez, and more.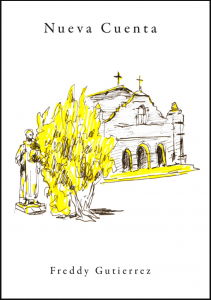 Nueva Cuenta by Freddy Gutierrez
Nomadic Press; 2015
The poems in this collection "illuminate parallels between a personal sense of indigenized identity and the legacy of colonialism via the California Mission system and its impact on the local ecology."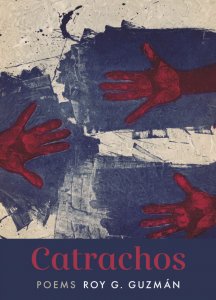 Catrachos by Roy Guzmán

Graywolf Press; May 2020

Guzmán's debut poetry collection is "part immigration narrative, part elegy, and part queer coming-of-age story."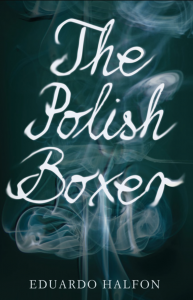 The Polish Boxer by Eduardo Halfon

Bellevue Literary Press; 2012

Translated from the Spanish and winner of the José María de Pereda Prize for the Short Novel, The Polish Boxer "covers a vast landscape of human experience while enfolding a search for origins."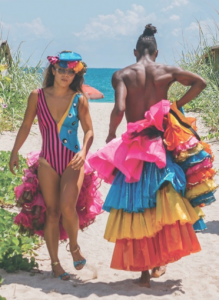 "Negotiating Surrender: Rosie Herrera Dance Theatre" by Rosie Herrera

Ecotone; Issue 26
This piece from Ecotone's The Body Issue highlights Herrera's work as a choreographer through photographs and notes.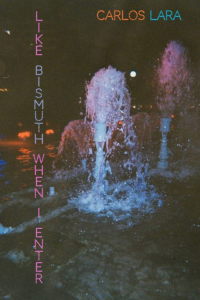 Like Bismuth When I Enter by Carlos Lara 
Nightboat Books; April 2020
The winner of the 2018 Nightboat Poetry Prize, this poetry collection "captures that moment when the universe strikes you with an unmistakable reminder of mystery via the quotidian or the elemental."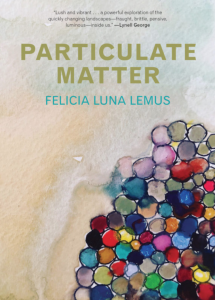 Particulate Matter by Felicia Luna Lemus
Akashic Books; November 2020
Set in Los Angeles, this memoir is Lemus's "collection of still lifes, landscapes, and portraits of a challenging year that threatened all she loved most."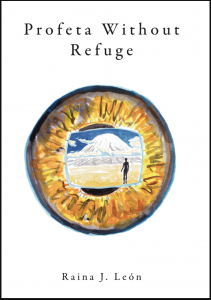 Profeta Without Refuge by Raina J. León
Nomadic Press; 2016
According to Sarah Rafael García, this poetry collection is "a provocative blend of Afro Sci-Fi and eco-poetics that takes on the controversial issues of gender, Black rage, generational trauma, and race."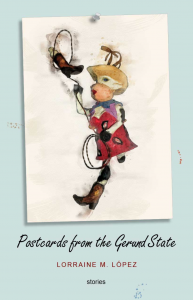 Postcards from the Gerund State by Lorraine M. López
BkMk Press; 2019
This collection of linked short stories "follows a group of women academics, mostly in the visual and literary arts, as they adjust to the hilarious surprises of life at Birnbrau, a fictional women's college in Georgia with its own characteristic dysfunctions."
Bellevue Literary Press; 2016
In the twenty stories in this collection, "a motley cast of obsessive, self-deluded outsiders narrate their darker moments, which include kidnapping, voyeurism, and psychic masochism."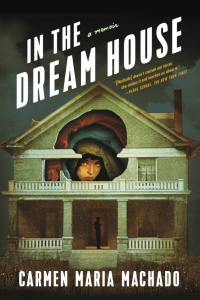 In the Dream House by Carmen Maria Machado
Graywolf Press; 2019
Machado's memoir is an "engrossing and wildly innovative account of a relationship gone bad, and a bold dissection of the mechanisms and cultural representations of psychological abuse."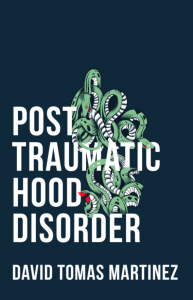 Post Traumatic Hood Disorder by David Tomas Martinez
Sarabande Books; 2018
A finalist for the CLMP 2019 Firecracker Award in Poetry, Martinez's second collection "returns with a haunted depiction of life after tumult and hurt."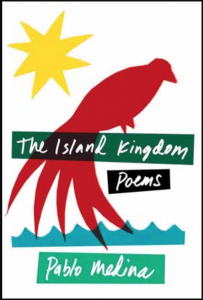 The Island Kingdom by Pablo Medina
Hanging Loose Press; 2015
According to Bill Zavatsky, "The color, grace, music and energy that fill these pages ought to harken us (again) to Medina's mastery, for a master-poet he is."
Acre Books; 2019
This novel about "making family and making mistakes, of rending and of mending," follows "a Latinx queer father with a mixed-race daughter."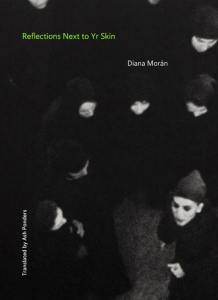 Reflections Next to Yr Skin by Diana Morán
Black Ocean 2017
Translated by Ash Ponders, Moran's English-language poetry debut displays "her ardent advocacy for feminism, the cultures of the isthmus, and a holistic appreciation of art in its myriad forms."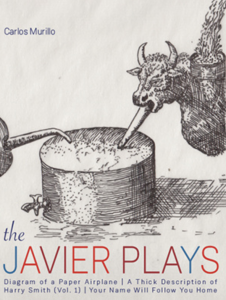 The Javier Plays by Carlos Murillo
53rd State Press; 2016
This collection's essays and plays—including Diagram of a Paper Airplane and Your Name Will Follow You Home—are, according to Todd London, "like America itself—its violence, its identity crises, its homegrown art, its shape in the eye of the immigrant."
Tupelo Press; 2016
Translated by Mariela Griffor and edited by Jeffrey Levine, Neruda's epic poem "is a prodigious work that scrolls out like the chronicle of a journey through the Americas."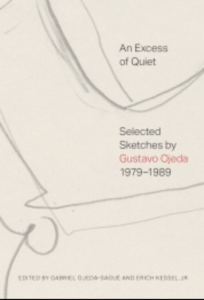 An Excess of Quiet: Selected Sketches by Gustavo Ojeda, 1979–1989
Soberscove; November 2020
Edited by Gabriel Ojeda-Sagué and Erich Kessel Jr., this art collection presents over 200 sketches from Cuban American painter Gustavo Ojeda "that demonstrate the artist's rigorous commitment to his craft."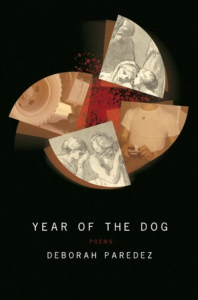 Year of the Dog by Deborah Paredez
BOA Editions; April 2020
Forthcoming in April, Paredez's second poetry collection "tells her story as a Latina daughter of the Vietnam War," incorporating historical texts, images, and myths and "never forgetting the outcry and outrage that women's voices have carried across time."
House of Sugar, House of Stone by Emily Pérez

The Center for Literary Publishing; 2016

Pérez's poetry collection "weaves Grimm's Fairy Tales into the business of modern life—laptops and late nights with sleepless children—to explore an undercurrent of terror about living in a family."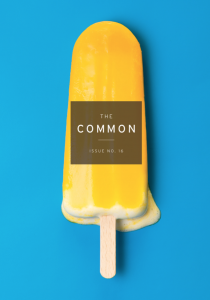 De Puerto Rico: Un año después de la tormenta / From Puerto Rico: One year after the storm

The Common, Issue 16

This issue of The Common features a folio of stories, essays, poems and artwork by Puerto Rican writers and artists, reflecting on Hurricane Maria and its aftermath.
Puerto Rico en mi corazón

Anomalous Press; 2019

This anthology, edited by Erica Mena, Raquel Salas Rivera, Ricardo Maldonado, and Carina del Vale Schorske, bilingually presents work by forty contemporary Puerto Rican poets. The book began out of a project to raise money for Hurricane Maria relief.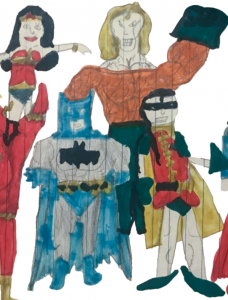 "Fear of a Black Superman" by Alexander Ramirez
Full Bleed; May 2020
Ramirez considers superheroes, childhood, and race in this illustrated essay.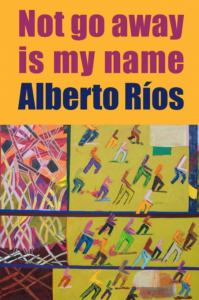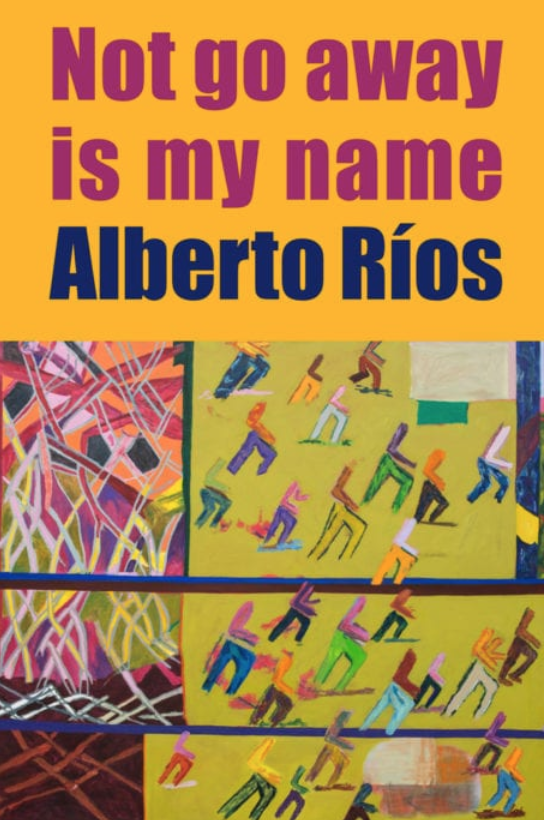 Not Go Away Is My Name by Alberto Ríos

Copper Canyon Press; May 2020

Ríos's sixteenth book is "a book about past and present, changing and unchanging, letting go and holding on" in which the "borderline between Mexico and the U.S. looms large."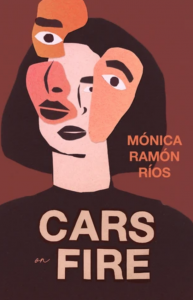 Cars on Fire by Mónica Ramón Ríos

Open Letter Books; April 2020

The stories in this English-language debut "offer powerful remembrances to those lost to violence, and ultimately make the case for the power of art, love, and feminine desire to subvert the oppressive forces—xenophobia, neoliberalism, social hierarchies within the academic world—that shape life in Chile and the United States."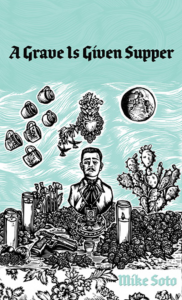 A Grave is Given Supper by Mike Soto

Deep Vellum; July 28, 2020

Soto's debut poetry collection "follows the converging paths of two protagonists through El Sumidero, a fictional US/Mexico border town where an ongoing drug war is raging."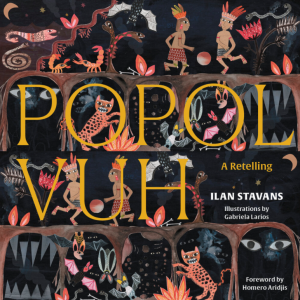 Popul Vuh: A Retelling by Ilan Stavans
Restless Books; October 2020
With a foreword by Homero Aridjis, this prose retelling of the Maya myth of creation is "gorgeously illustrated by Salvadoran folk artist Gabriela Larios."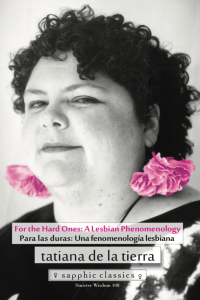 Para las duras: Una fenomonologia lesbiana / For the Hard Ones: A Lesbian Phenomenology by tatiana de la tierra

A Midsummer Night's Press & Sinister Wisdom; 2018

Originally published in 2002, this bilingual collection of poetry "explores, and reimagines queer Latina sexuality, opening up space for multiple interpretations and transformations."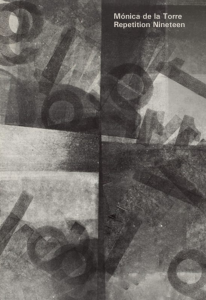 Repetition Nineteen by Mónica de la Torre
Nightboat Books; March 2020
"Based on slippages between languages and irreverent approaches to translation," the poems in Repetition Nineteen "riff on creative misunderstanding in response to the prevailing political discourse."
Wendy's Subway; 2019
In the inaugural title in Wendy's Subway's "Document Series," Valencia "archives and performs a self herstory as an album in image and song."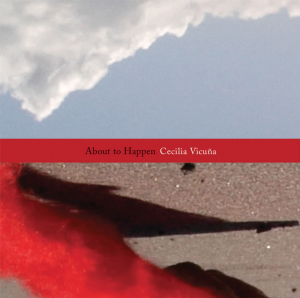 About to Happen by Cecilia Vicuña
Siglio Press; 2019
This artist's book features Vicuña's "nuanced visual poetics—operating fluidly between concept and craft, text and textile."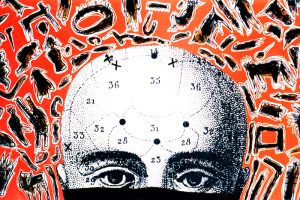 "Who Writes Peru: Asian Peruvian Writers"
Words Without Borders; September 2020
This issue of Words Without Borders, guest edited by Jennifer Shyue, features translated work by seven Peruvian writers of Asian descent to offer a glimpse of the diversity in Nikkei and Tusán writing.