For Jewish Book Month, observed annually during the month before Hanukkah, we asked our members—independent presses, literary journals, and others—to share with us some of the books and magazines they recommend reading in celebration. Learn more about Jewish Book Month.
Poetry
Perugia Press | 2002
Winner of the Publishing Triangle Audre Lorde Poetry Prize, Braverman's poetry collection "is unselfconsciously about the search for love and security in the face of grief and within the queer community."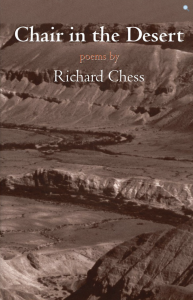 Chair in the Desert by Richard Chess
University of Tampa Press | 2000
According to Cynthia Ozick, "Here is the language of life—life conditioned, bound, tangled, yet illumined and clarified by a transcendent Eye."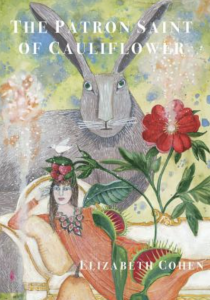 The Patron Saint of Cauliflower by Elizabeth Cohen
Saint Julian Press | 2022
Cohen's poetry collection "explores both safety and danger; twinning domesticity with apocalyptic fantasies."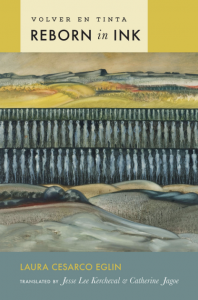 Reborn in Ink by Laura Cesarco Eglin
Translated from the Spanish by Jesse Lee Kercheval and Catherine Jagoe
The Word Works | 2019
In these poems, Eglin "explores the death of her father, the beauty of her country, her Jewish ancestry, and the invisible connections between the living and what's 'beyond.'"
Passager Books | 2022
In this poetry collection, according to Molly Peacock, Elber "draws us in with wordplay, long Ginsbergian lines, angst, and charm."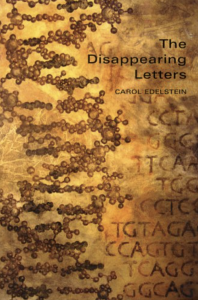 The Disappearing Letters by Carol Edelstein
Perugia Press | 2005
This poetry collection "is an instruction manual on how to pay very close attention while daydreaming."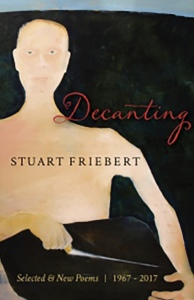 Decanting: Selected & New Poems, 1967-2017 by Stuart Friebert
Lost Horse Press | 2017
This poetry collection "is a poetic biography of arachnids, boats, cemeteries, damfoolskis, eggs, funerals, grandparents, hairy woodpeckers, innocent gazing, jabalinas, Kornjuden, lilies, marbles, Nazis, oysters," and more.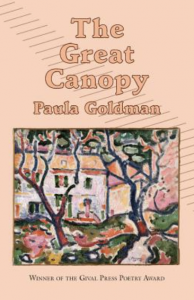 The Great Canopy by Paula Goldman
Gival Press | 2014
According to Roger Weingarten, "The classics aren't dead: they're alive and well and living in Paula Goldman's poems. From Greek tragedy to Roman myth, from Madame Bovary to Renaissance painters."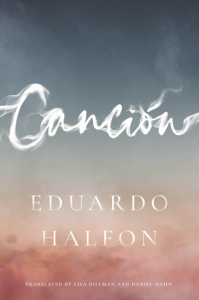 Canción by Eduardo Halfon
Translated from the Spanish by Lisa Dillman and Daniel Hahn
Bellevue Literary Press | 2022
In Canción, Halfon's "eponymous wanderer is invited to a Lebanese writers' conference in Japan, where he reflects on his Jewish grandfather's multifaceted identity."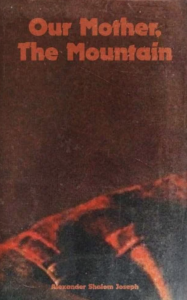 Our Mother, the Mountain by Alexander Shalom Joseph
Middle Creek Publishing & Audio | 2022
According to Mike Parker, "these wonderful prose poems remind us to look up and within the healing of a life lived close to Mother Nature."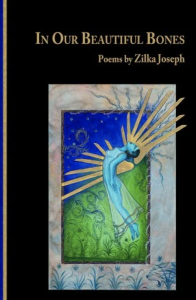 In Our Beautiful Bones by Zilka Joseph
Mayapple Press | 2021
In this poetry collection, Joseph "creates powerful collages from mythology, folklore, fairy tales, Scripture, world history and culture, literature, music, food, and current events."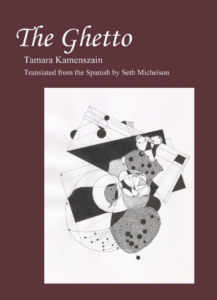 The Ghetto by Tamara Kamenszain
Translated from the Spanish by Seth Michelson
Veliz Books | 2018
This poetry collection "reveals a speaker living in a liminal space, typical of exiles and migrants, where various languages, cultures, and identities are in constant dialog."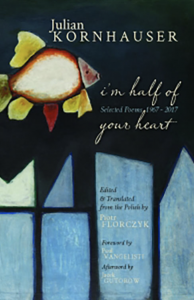 I'm Half of Your Heart: Selected Poems, 1967-2017 by Julian Kornhauser
Translated from the Polish by Piotr Florczyk
Lost Horse Press | 2018
This collection "follows a poet's vision for fifty years, witnessing the unfolding of his intelligence, humor, and religious attention to the ordinary items of our shared world."
Ten Penny Players | 2006
This chapbook includes the poems "The Trail," "Just Think," "Another Day," "101st Poem of Love," and more.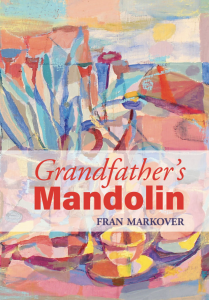 Grandfather's Mandolin by Fran Markover
Passager Books | 2021
Grandfather's Mandolin is a collection of poems "deeply rooted in family and what has come before."
BOA Editions | 2022
In her latest collection of poems, Meitner "explores memory, passion, and the various ways the body sees and is seen."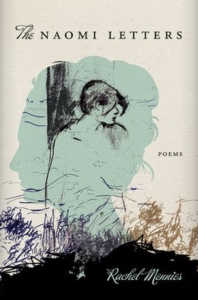 The Naomi Letters by Rachel Mennies
BOA Editions | 2021
Structured as an epistolary narrative, this poetry collection "chronicles the relationship between a woman speaker and Naomi, the woman she loves."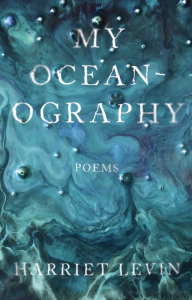 My Oceanography by Harriet Levin Millan
CavanKerry Press | 2018
The poems in this collection "engage the reader and connect us to the demands of work, marriage and the everyday."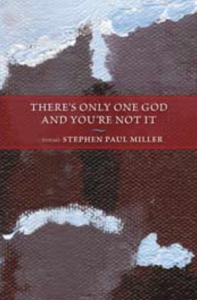 There's Only One God and You're Not It by Stephen Paul Miller
Marsh Hawk Press | 2011 
According to Alicia Ostriker, this poetry collection is "the most swingin', rockin', jazzy history of Judaism, Jews, and our favorite one and only God there is, that you will ever read."
Honey and Ginger by Gertrude Morris
Ten Penny Players | 2007
This chapbook includes the poems "What Was Taken," "Old Things," "Other Rooms," "Reflections," and more.
Gival Press | 2014
According to Clifford Bernier, this poetry collection "explores the 'arc out of thinking' between a dawn that 'trembles with faint prayers' and death like a 'fluidity of grain.'"
Translated from the Hebrew by Lisa Katz and Shahar Bram
Zephyr Press | 2017
Ruebner's poetry "is pervaded with a sense of both public and personal loss, including that of his first homeland, culture, and family in the Holocaust, and later on, his first wife and son."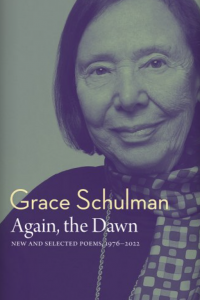 Again, the Dawn: New and Selected Poems by Grace Schulman
Turtle Point Press | 2022
This collection "ranges across decades of prize-winning books, and yet, as its title exclaims, the poetry of Grace Schulman is as new as the rising sun."
CavanKerry Press | 2018
This collection of poems "traverses a course from the swamps of New Jersey to the endless possibilities of the open road."
Wave Books | 2022
The poems in this collection "invite readers to recall painterly constructions and news headlines, wherein each pillar is in conversation with another, sequentially and simultaneously."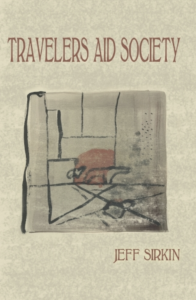 Travelers Aid Society by Jeff Sirkin
Veliz Books | 2016 
Travelers Aid Society is "a collection of poems intimately related to music, cities, and the insightful perceptions of a peripatetic speaker."
Ayin Press | 2022
Stern's long poem "is an intrinsically New York poem, concerned with shifting structures of place and identity in the face of time and rapid change."
Tupelo Press | 2019
The poems in this collection "reveal the nuanced culture and violence of the war machine–alive and well within these basecamp villages, the American military, and, ultimately, the human heart."
Four Way Books | 2022
This poetry collection "confronts the Holocaust as it was experienced by a young Jewish woman: the author's twenty-three-year-old aunt, Feiga Maler, whom Sugarman never knew."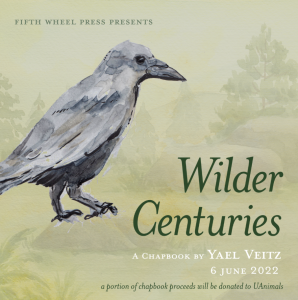 Wilder Centuries by Yael Veitz
Fifth Wheel Press | 2022
This chapbook "scatters across a vast, dreamlike, and oddly familiar universe through the narrator's journey into processing and self-reflection."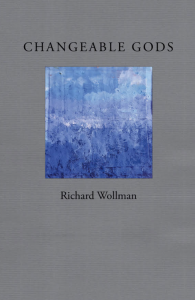 Changeable Gods by Richard Wollman
Slate Roof Press | 2022
In these love poems, "the changing hues of early morning and the gods themselves emerge and recede, only to reemerge under the poet's painterly eye."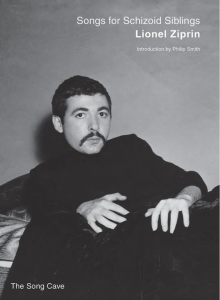 Songs for Schizoid Siblings by Lionel Ziprin
The Song Cave | 2017
According to John Zorn, this book is "a fantabulous treasure trove of magic poetry and mystical limericks from downtown legend Lionel Ziprin."
Wave Books | 2019
Zucker "sweeps all the corners in this maximalist project of poems and prose, navigating love, loss, and personal and political despair."
Fiction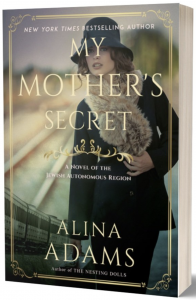 My Mother's Secret: A Novel of the Jewish Autonomous Region by Alina Adams
History Through Fiction | 2022
This novel "is rooted in detailed research about a little known chapter of Soviet and Jewish history while exploring universal themes of identity, love, loss, war, and parenthood."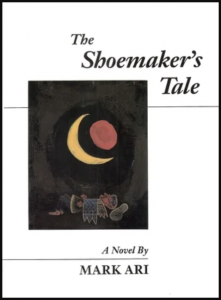 The Shoemaker's Tale by Mark Ari
Zephyr Press | 2000
This novel "traces the episodic journey of an orphaned 18th-century cobbler in search of the legendary Jewish rabbi and miracle worker, the Baal Shem Tov."
Regal House Publishing | 2019
In this novel for young readers, "Grape must spend an hour a day writing about his history of trouble, and there's a lot of trouble to choose from."
R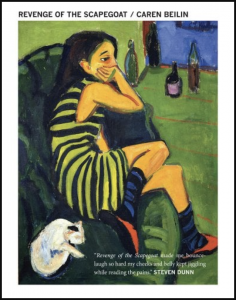 evenge of the Scapegoat  by Caren Beilin
Dorothy, a publishing project | 2022
Revenge of the Scapegoat is "a darkly hilarious novel about familial trauma, chronic illness, academic labor, and contemporary art."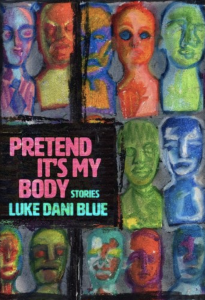 Pretend It's My Body by Luke Dani Blue
Feminist Press | 2022
This story collection "informed by the author's experience in and between genders… blurs fantasy and reality, excavating new meanings from our varied dysphorias."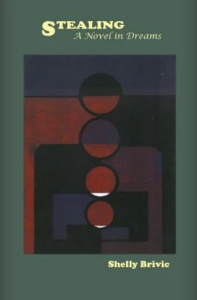 Stealing: A Novel in Dreams by Shelly Brivic
Frayed Edge Press | 2018
In this novel, "two brothers growing up in the 1950s Bronx navigate a toxic home environment headed by an emotionally abusive father and an unhappy mother."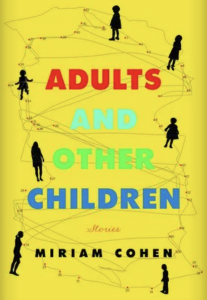 Adults and Other Children by Miriam Cohen
Ig Publishing | 2020
Adults and Other Children "follows four women as they navigate life from the confusion and innocence of childhood to the bizarre and darkly humorous complexities of adulthood."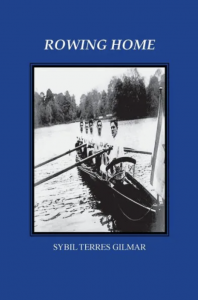 Rowing Home by Sybil Terres Gilmar
Wising Up Press | 2022
In this novel, a Jewish family living in Berlin in 1933 "is faced with events that make them question what the future holds for them and the country."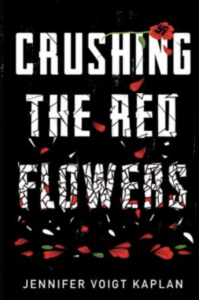 Crushing the Red Flowers by Jennifer Voigt Kaplan
Ig Publishing | 2019
This novel for young readers "is the story of how two ordinary boys cope under the extraordinary circumstances of Kristallnacht."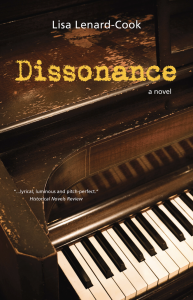 Dissonance by Lisa Lenard-Cook
Santa Fe Writers Project | 2014
According to Kevin McIlvoy, this novel "is bold in its scale, placing us at different eras in the concentration camp at Theresienstadt and in the scientific world of Los Alamos, New Mexico."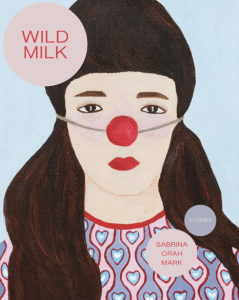 Wild Milk by Sabrina Orah Mark
Dorothy, a publishing project | 2018
According to Jen George, this story collection is "a narrative spell book; by reading it you're conjuring madcap mothers, lice infestation, changeling children, slow moving floods, embodied jokes, and the disintegration of lucid structure into the ordinary world."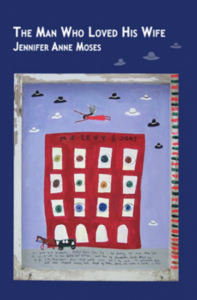 The Man Who Loved His Wife by Jennifer Anne Moses
Mayapple Press | 2020
The characters in this short story collection "grapple with God, their loved ones, fate, death, hope, Hitler, transcendence, and the 4000 year old history of Judaism."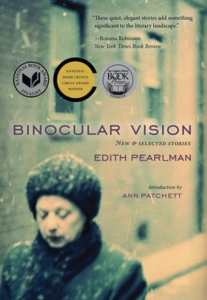 Binocular Vision: News & SelectedStories by Edith Pearlman
Lookout Books | 2011
Winner of the National Book Critics Circle Award in Fiction, this short fiction collection shows Pearlman's "classic sensibility and lasting artistry, the cruelties, the longings, and the rituals that connect human beings across space and time."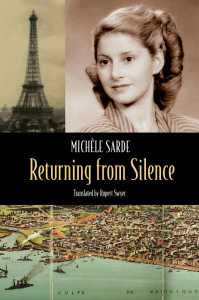 Returning from Silence: Jenny's Story by Michèle Sarde
Translated from French by Rupert Swyer
Swan Isle Press | 2022
Sarde's novel "tells the story of a Jewish family in World War II and reaches deep into Jewish history."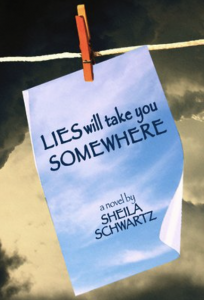 Lies Will Take You Somewhere by Sheila Schwartz
Etruscan Press | 2009
Schwartz's first novel "navigates through the psychological and spiritual shoals of modern life where ancient wisdom urges hope and redemption from despair."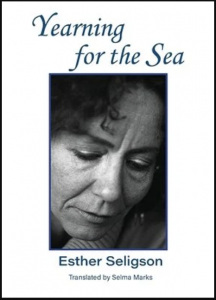 Yearning for the Sea by Esther Seligson
Translated from the Spanish by Selma Marks
Frayed Edge Press | 2021
This book by the celebrated Mexican writer is "a feminist retelling of Homer's Odyssey that centers Penelope and her feelings of loss and desire."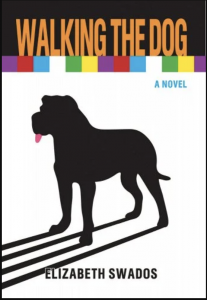 Walking the Dog by Elizabeth Swados
Feminist Press | 2016
Walking the Dog is a "novel about a prodigy turned convict turned dog walker in her 40s."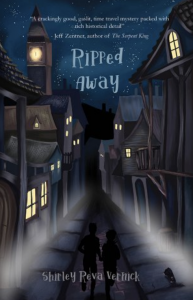 Ripped Away by Shirley Reva Vernick
Regal House Publishing | 2022
This novel "is based on real historical events, including the Ripper crimes, the inquests, and the accusations against immigrants."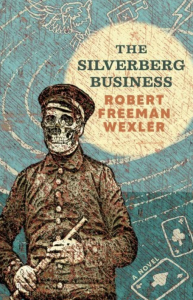 The Silverberg Business by Robert Freeman Wexler
Small Beer Press | 2022
In this novel set in Texas in 1888, "a Chicago private eye gets caught up in much darker affairs and ends up in the poker game to end all poker games."
Translated from the Hebrew by Yardenne Greenspan
New Vessel Press | 2013
In this novel, "Young Shlomi, who develops a remarkable culinary talent, has fallen for Ella, the strange neighbor with suicidal tendencies."
Nonfiction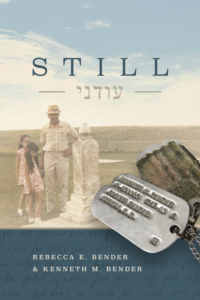 Still by Rebecca E. Bender and Kenneth M. Bender
North Dakota State University Press | 2019
This book "is a history of five generations, a family we meet first as they flee Odessa and last as they make their ways as American Jews . . . and as Dakota farmers, as students and storekeepers, as soldiers and lawyers."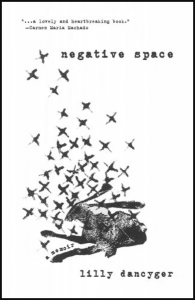 Negative Space by Lilly Dancyger
Santa Fe Writers Project | 2021
According to Melissa Febos, this book is "a daughter's heartrending tribute, a love story riddled by addiction, a mystery whose solution lies at the intersection of art and memory."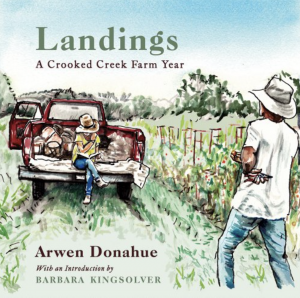 Landings: A Crooked Creek Farm Year by Arwen Donahue
Hub City Press | 2022
In these 130 ink-and-watercolor drawings, "the story of one year on a family farm in Kentucky unfolds in captured moments of daily life."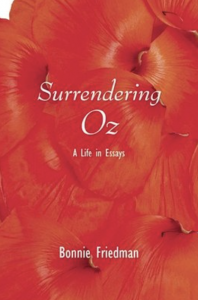 Surrendering Oz by Bonni Friedman
Etruscan Press | 2014
This memoir in essays "charts the emotional awakening of a bookish Bronx girl."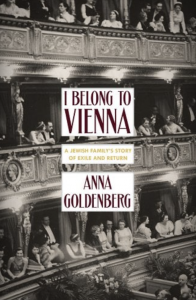 I Belong to Vienna: A Jewish Family's Story of Exile and Return by Anna Goldenberg
Translated from the German by Alta L. Price
New Vessel Press | 2020
This memoir is "a probing tale of heroism, identity and belonging, marked by a surprising freshness as a new generation comes to terms with history's darkest era."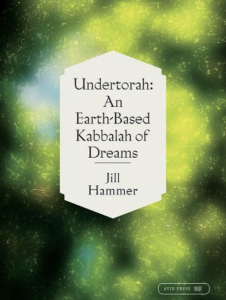 Undertorah: An Earth-Based Kabbalah of Dreams by Jill Hammer
Ayin Press | 2022
This book "offers a transformative approach to contemporary dreamwork, grounded in embodied experience and ancestral wisdom, that connects us to spirit and inspires us to heal our world."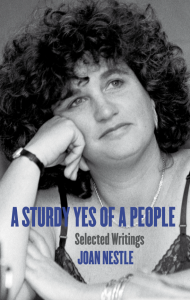 A Sturdy Yes of a People: Selected Writings by Joan Nestle
Sinister Wisdom | 2022
This volume features Nestle's "persistent involvement in liberation movements, LGBTQ histories, erotic writing, and archives that document gay, lesbian, bisexual, transgender, and queer lives."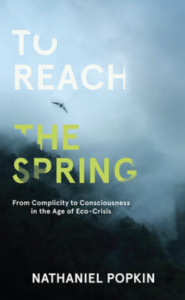 To Reach the Spring: From Complicity to Consciousness in the Age of Eco-Crisis by Nathaniel Popkin
New Door Books | 2020
Popkin's book asks, "In the shadow of an escalating eco-crisis—a looming catastrophe that will dwarf the fallout from COVID-19—how can we explain our society's failure to act?"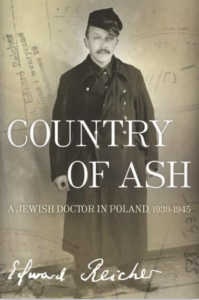 Country of Ash: A Jewish Doctor in Poland, 1939-1945 by Edward Reicher
Translated from the French by Magda Bogin
Bellevue Literary Press | 2013
Country of Ash is "the gripping chronicle of a Jewish doctor who miraculously survived near-certain death, first inside the Lodz and Warsaw ghettoes, where he was forced to treat the Gestapo, then on the Aryan side of Warsaw, where he hid under numerous disguises."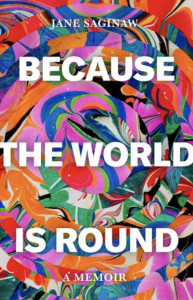 Because the World Is Round by Jane Saginaw
Deep Vellum Publishing | 2022
This memoir is "a story of global travel, personal growth, and family responsibility through the lens of 15-year-old Jane in 1970."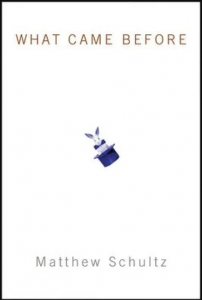 What Came Before by Matthew Schultz
Tupelo Press | 2020
"Combining and blurring the genres of myth, essay, and poetry," the essays in this collection "explore subjects as diverse as the death of Moses, the special relationship between gay men and cats, the movie Titanic, rock collections, and the afterlife."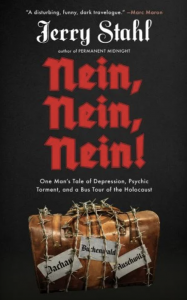 Nein, Nein, Nein!: One Man's Tale of Depression, Psychic Torment, and a Bus Tour of the Holocaust by Jerry Stahl
Akashic Books | 2022
Stahl's memoir "stands out as a triumph of strange-o reporting, a tale that takes us from gang polkas to tour-rash to the truly disturbing snack bar at Auschwitz."