August 2020 marks the hundredth anniversary of the 19th Amendment, granting women the right to vote. We asked our member presses to recommend books that speak to suffrage, activism, feminism, and intersectionality, and that give voice to a range of women's experiences.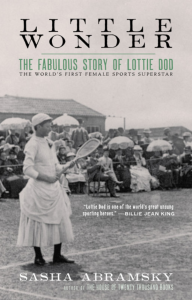 Little Wonder: The Fabulous Story of Lottie Dod, the World's First Female Sports Superstar by Sasha Abramsky
Akashic Books / Edge of Sports; August 2020
This latest biography from the Edge of Sports imprint follows Lottie Dod, "a truly extraordinary sports figure who blazed trails of glory in the late nineteenth and early twentieth centuries."
Copper Canyon Press; April 2020
Bass's latest poetry collection is, according to Jericho Brown, "the work of a sorceress at the height of her powers," planting "in any reader the need to turn the page, to know more even if it means more heartbreak."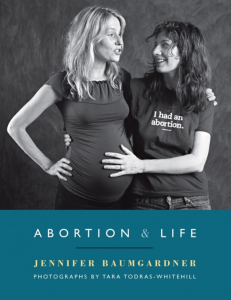 Abortion and Life by Jennifer Baumgardner
Akashic Books; 2008
This book, which includes a series of abortion testimonials, "reveals how the most controversial and stigmatized Supreme Court decision of our time cuts across eras, classes, and race."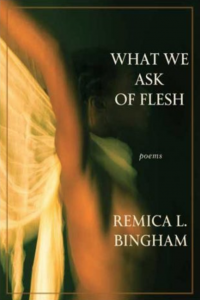 What We Ask of Flesh by Remica L. Bingham
Etruscan Press; 2013
In this poetry collection, which was a finalist for the Hurston/Wright Legacy Award in Poetry, Bingham "tells of women through time, their spirits borne through broken flesh, through wombs and memories."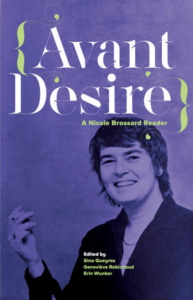 Avant Desire: A Nicole Brossard Reader by Nicole Brossard
Coach House Books; April 2020
Edited by Sina Queryas and Erin Wunker, this collection traces "Brossard's fusion of lesbian feminist desire with innovation, experimentation, and activism, emphasizing the more overtly political nature of her early work and its transition into performative thinking."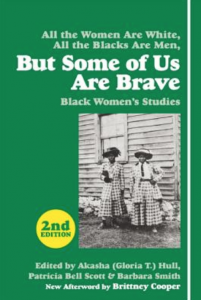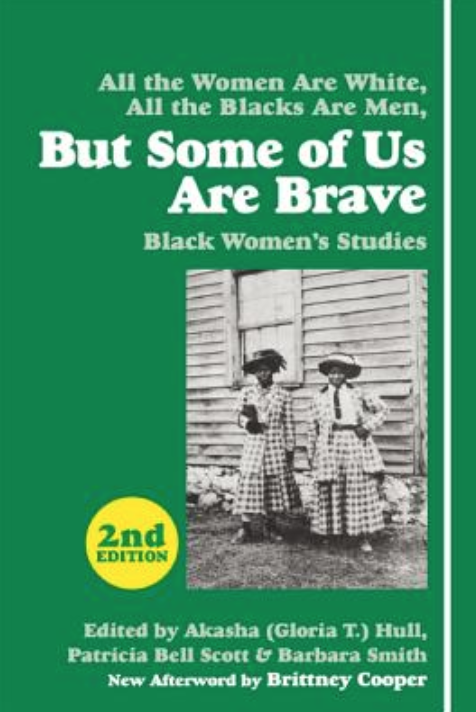 But Some of Us Are Brave: Black Women's Studies
Feminist Press; 1993
Edited by Akasha (Gloria T.) Hull, Patricia Bell Scott, and Barbara Smith and originally published in 1982, All the Women Are White, All the Blacks Are Men, But Some of Us Are Brave: Black Women's Studies is the first comprehensive collection of black feminist scholarship.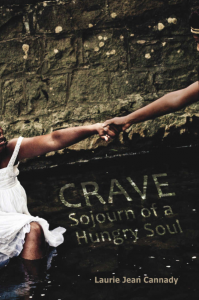 Crave: Sojourn of a Hungry Soul by Laurie Jean Cannady
Etruscan Press; 2015
Cannady's coming-of-age memoir is "a narrative about a victim who becomes a survivor."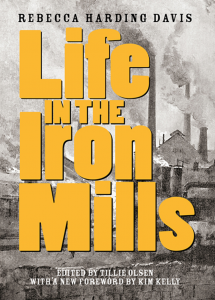 Life in the Iron Mills by Rebecca Harding Davis
Feminist Press; August 2020
Originally published in 1861 in the Atlantic Monthly, this work of short fiction "paints a bleak and incisive portrait of nineteenth-century industrial America."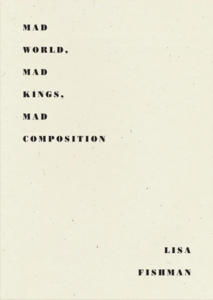 Mad World, Mad Kings, Mad Composition by Lisa Fishman
Wave Books; August 2020
This hybrid work of lyric, prose, and visual forms "moves between observational directness and maddened speech, places and persons, humor and alarm."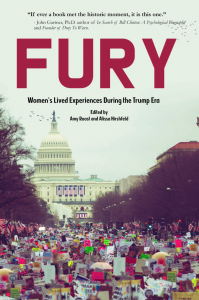 Fury: Women's Lived Experiences During the Trump Era
Regal House Publishing; March 2020
Edited by Amy Roost and Alissa Hirshfield, this anthology "brings together a diverse community of women who reveal the impact Donald Trump's behavior, words, and presidency has had on each one of them, how each is confronting the problem, and how she is fighting back."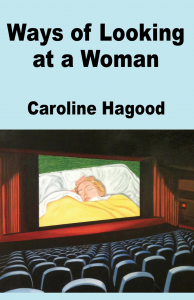 Ways of Looking at a Woman by Caroline Hagood
Hanging Loose Press; 2019
Hagood—whom Mary-Louise Parker calls "a masterful, singular writer"—weaves memoir with film and literary history in this "profound meditation on the many mysterious layers that make up both a book and a person."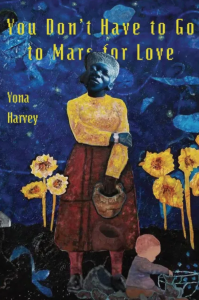 You Don't Have to Go to Mars for Love by Yona Harvey
Four Way Books; September 2020
The poems in Harvey's collection "follow an unnamed protagonist on her multidimensional, Afro-futuristic journey"; this character's story "stretches the boundaries normally constraining a black, female body like hers."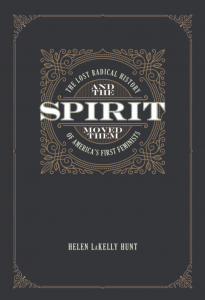 And the Spirit Moved Them: The Lost Radical History of America's First Feminists by Helen LaKelly Hunt
Feminist Press; 2017
This book explores how, "a decade prior to the Seneca Falls Convention, black and white women joined together at the 1837 Anti-Slavery Convention in the first instance of political organizing by American women, for American women."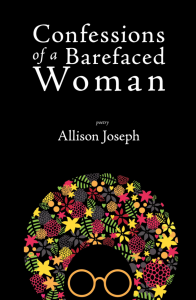 Confessions of a Barefaced Woman by Allison Joseph
Red Hen Press; 2018
The poems in Joseph's latest collection—winner of the 2019 Independent Press Award in Poetry—are "smart, shameless, and empowered confessions of the best kind."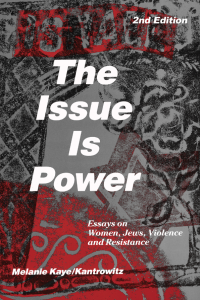 The Issue Is Power by Melanie Kaye/Kantrowitz
Aunt Lute Books; April 2020
This essay collection, first published in 1992, examines "the connections across a wide range of issues: whether the topic is class, racism, Israel and Palestine, war, anti-Semitism, violence against women or violence by women, the issue is power—in all its complexity."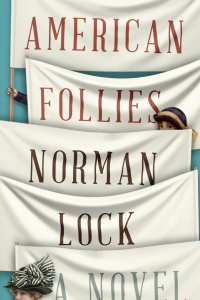 AMERICAN FOLLIES by Norman Lock
Bellevue Literary Press; July 2020
The seventh and stand-alone installment in The American Novels series "explores the roots of the women's rights movement, its relationship to the fight for racial justice, and its reverberations in the politics of today."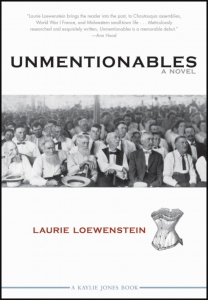 Unmentionables by Laurie Loewenstein
Akashic Books / Kaylie Jones Books ; 2014
This debut historical novel is, according to the Milwaukee Journal Sentinel, "a realistic evocation of small-town America circa 1917, including its racial tensions; a tale about standing up for the equitable treatment of women; and a story about two lonely people who overcome obstacles."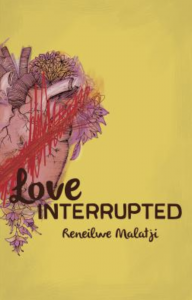 Love Interrupted by Reneilwe Malatji
Catalyst Press ; 2018
This debut collection of short fiction "invites us into the intimate lives of South African women—their whispered conversations, their love lives, their triumphs and heartbreaks."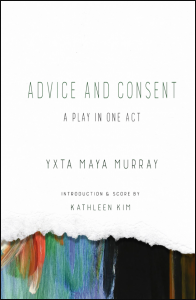 Advice and Consent: A Play in One Act by Yxta Maya Murray
LARB Books; 2019
Featuring an introduction and score by Kathleen Kim, this experimental play is written in response to Judge Brett Kavanaugh's confirmation hearings and the testimony of Dr. Christine Blasey Ford and is "designed as a thought experiment about power, pathos, tragedy, politics, gender, race, and truth."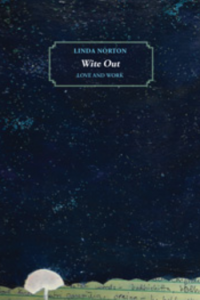 Wite Out: Love and Work by Linda Norton
Hanging Loose Press; May 2020
According to John Keene, "With Wite Out, Linda Norton breaks fresh ground as an autobiographical poemoirist"; Norman Fischer calls it "a memoir about a single working mother coping in a rough world she sees all too clearly."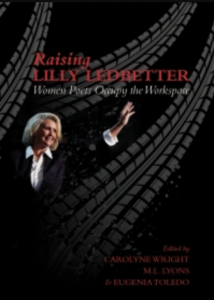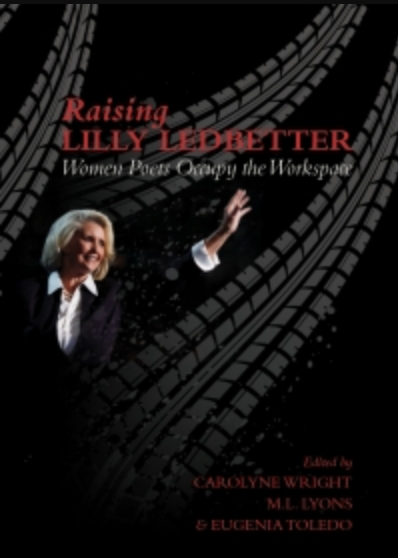 Raising Lilly Ledbetter: Women Poets Occupy the Workspace
Lost Horse Press; 2015
Edited by Carolyne Wright, M.L. Lyons, Eugenia Toledo, this anthology brings together "voices of women poets in the workspaces they occupy: from cotton rows to corner suites, trawlers to typing pools, nursing stations to space stations, factory floors to faculty offices."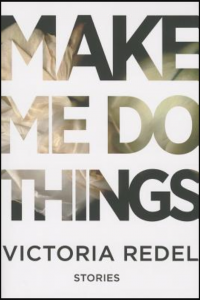 Make Me Do Things by Victoria Redel
Four Way Books; 2013
The stories in this collection move "between men's and women's perspectives as they explore marriage, divorce, and parenthood."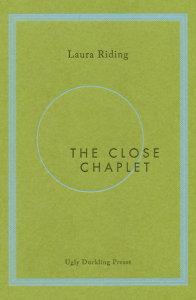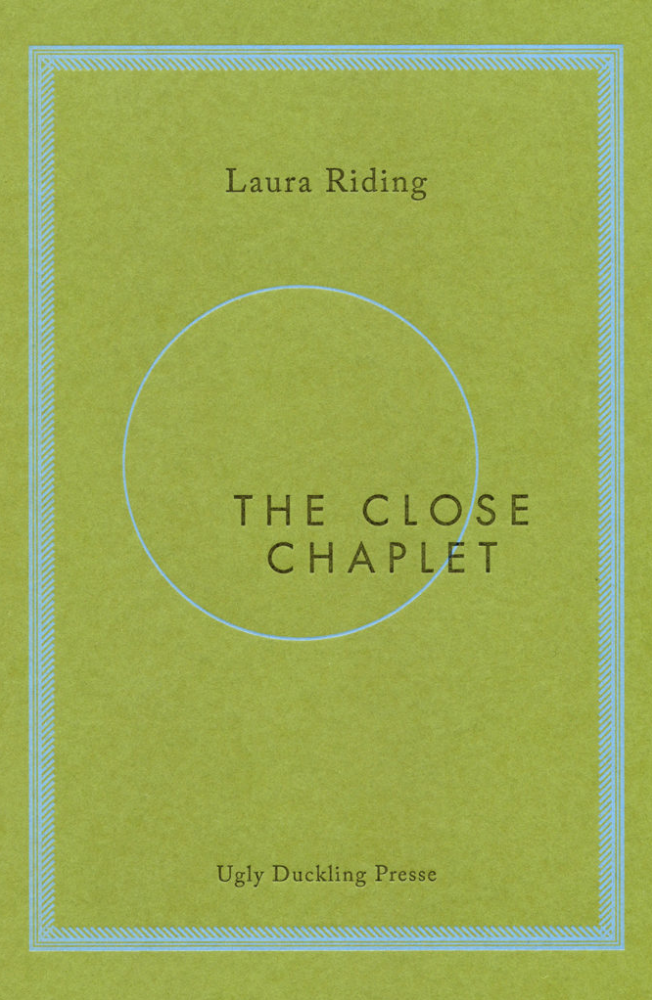 The Close Chaplet by Laura Riding
Ugly Duckling Presse; July 2020
First published in 1926, Laura Riding's first book demonstrates her "early desire to depart from 'the close and well-tilled ground' of traditional lyric poetry."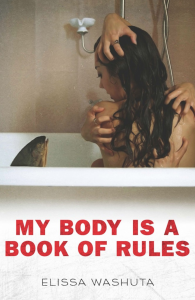 My Body Is a Book of Rules by Elissa Washuta
Red Hen Press; 2014
In Washuta's debut memoir, "her crisis of American Indian identity bleeds into other areas of self-doubt; mental illness, sexual trauma, ethnic identity, and independence become intertwined."
Soberscove Press; May 2020
Edited by Meg Duguid, this collective research project "reveals a dynamic continuum of practices in Chicago's artist-run culture, shaping a critical conversation that places women and women-identified organizers at the core of the art world in Chicago and beyond."