For Women in Translation Month, observed annually during the month of August, we asked the many independent literary presses and magazines that make up our membership to share with us some of the literature they have published that is both written and translated by women.
Poetry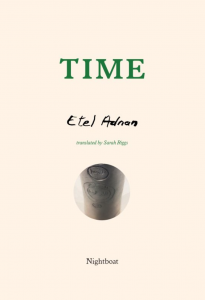 Time by Etel Adnan
Translated from the French by Sarah Riggs
Nightboat Books | 2019

In this poetry collection, which received the Griffin Poetry Prize, "war and love intertwine with coffee and bombs, memory and the present, evoking life in non- linear time."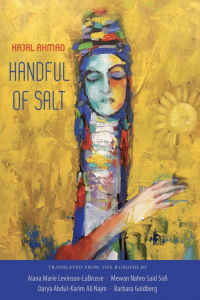 Handful of Salt by Kajal Ahmad
Translated from the Kurdish by Alana Marie Levinson-LaBrosse, Mewan Nahro Said Sofi, Darya Abdul-Karim Ali Najm, and Barbara Goldberg
The Word Works | 2016
According to Eve Ensler, these poems are "intoxications, sensual rumblings from the core of a woman's fire, burning through homeland and body."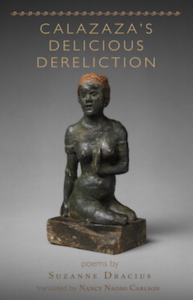 Calazaza's Delicious Dereliction by Suzanne Dracius
Translated from French and Creole by Nancy Naomi Carlson
Tupelo Press | 2015

According to H. Adlai Murdoch, Dracius's "is an important voice in French Caribbean literature, one that deserves to reach as wide an audience as possible. The combination of literary sophistication, historical accuracy, and feminist valorization makes this work a literary and cultural landmark."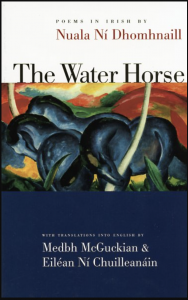 The Water Horse by Nuala Ní Dhomhnaill
Translated from the Irish by Medbh McGuckian and Eiléan Ní Chuilleanáin
Wake Forest University Press | 2000
This bilingual poetry collection reminds us "that the power of myth lies in local and personal resurrections, such as the imaginary opening of her own great-grandmother's tomb, but also, more sinisterly, as modern-day reenactments of Queen Medbh's bloody cattle raids in sectarian reprisals."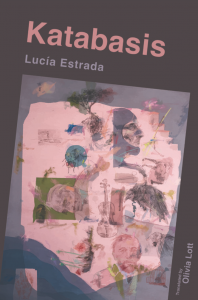 Katabasis by Lucía Estrada
Translated from the Spanish by Olivia Lott
Eulalia Books | 2020

Katabasis, the winner of the 2017 Bogotá Poetry Prize and the first full collection of poetry by a Colombian woman to be translated into English, "reminds us that darkness is a space of enlightenment."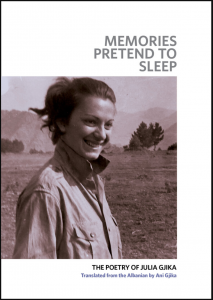 Memories Pretend to Sleep, The Poetry of Julia Gjika by Julia Gjika
Translated from the Albanian by Ani Gjika
Laertes Books | 2020
According to Petraq Risto, these poems are "small pocket mirrors, where time and again each person, particularly women, sees their own expansive world with all its natural cracks."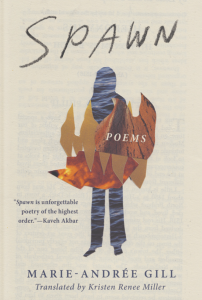 Spawn by Marie-Andrée Gill
Translated from the French by Kristen Renee Miller
Book*hug Press | 2020

Spawn is "a braided collection of brief, untitled poems, a coming-of-age lyric set in the Mashteuiatsh Reserve on the shores of Lake Piekuakami (Saint-Jean) in Quebec. Undeniably political, Gill's poems ask how one can reclaim a narrative that has been confiscated and distorted by colonizers."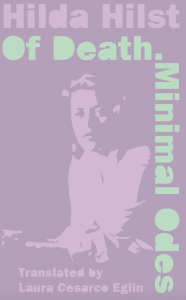 Of Death. Minimal Odes by Hilda Hilst
Translated from the Portuguese by Laura Cesarco Eglin
co•im•press | 2018

Winner of the 2019 Best Translated Book Award in Poetry, this bilingual edition is "at once both a reverie and reliquary, as the poet imagines and reimagines that most paradoxical moment of disintegration—the corporeal flesh fusing with death's own dark corpus."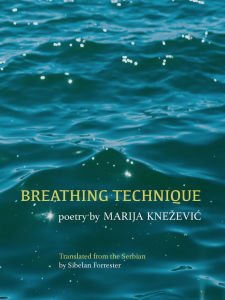 Breathing Technique by Marija Knežević
Translated from the Serbian by Sibelan Forrester
Zephyr Press | 2020
This bilingual poetry collection features "poems that often read as narratives, replete with characters, humor, pathos, and unexpected twists."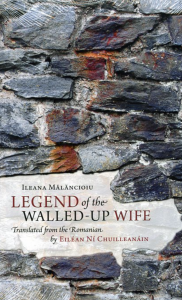 Legend of the Walled-up Wife by Ileana Mălăncioiu
Translated from the Romanian by Eiléan Ní Chuilleanáin
Wake Forest University Press | 2012
According to Benjamin S. Grossberg, this poetry collection "often blurs the line between life and death, creating the sense of haunted dislocation one finds in Dickinson."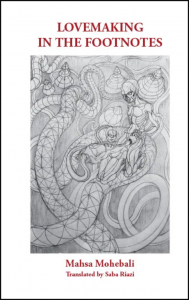 Lovemaking in the Footnotes by Mahsa Mohebali
Translated from the Persian by Saba Riazi
Hanging Loose Press | 2020
Winner of the Loose Translations Award, this short story collection about life in contemporary Tehran is banned in Iran.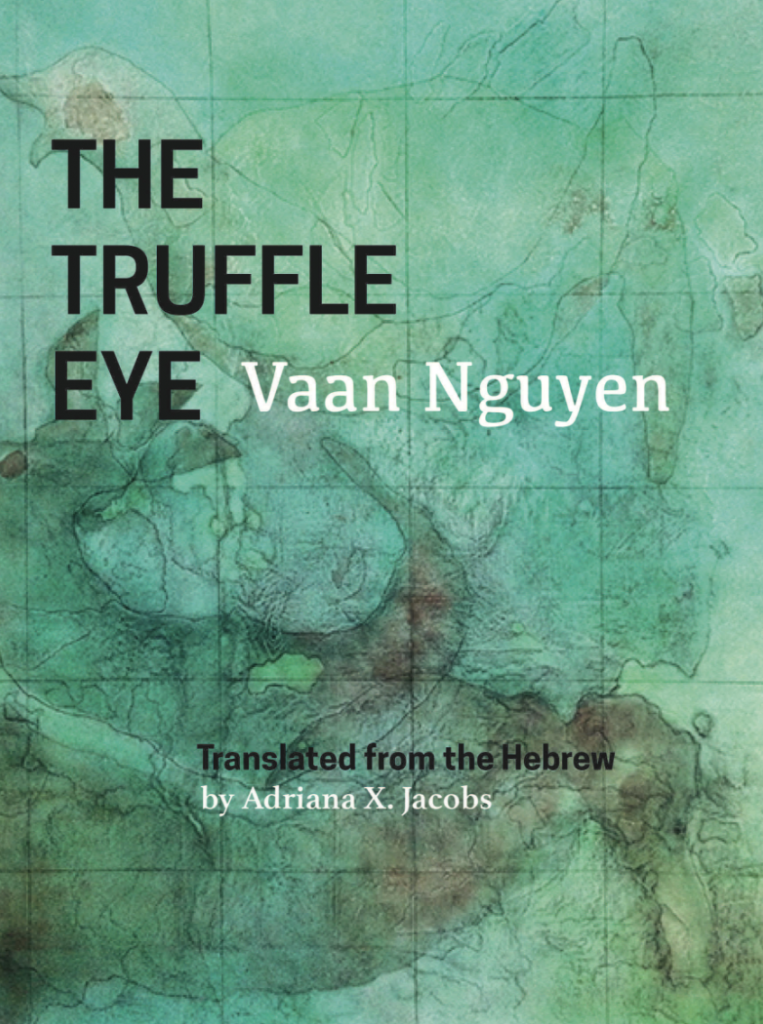 The Truffle Eye by Vaan Nguyen
Translated from the Hebrew by Adriana X. Jacobs
Zephyr Press | March 9, 2021
In this debut poetry collection, Nguyen "reflects on how our lives take shape in the daily migrations we make between lovers, family, work, and the places we call home."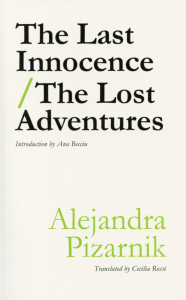 The Last Innocence and The Lost Adventures by Alejandra Pizarnik
Translated from the Spanish by Cecilia Rossi
Ugly Duckling Presse | 2019

The poems in Rossi's second and third collections "blend the real and the imaginary, demonstrating the inner torment, deep solitude, and acute vulnerability that would plague Pizarnik throughout her short life."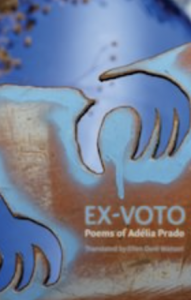 Ex-Voto by Adélia Prado
Translated from the Portuguese by Ellen Doré Watson
Tupelo Press | 2013

According to Kate Schapira, Prado's poetry collection exhibits "a frank and contradictory extravagance that may or may not be divine, and is unquestionably human."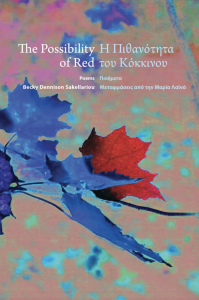 The Possibility of Red by Becky Dennison Sakellariou
Translated into Greek by Maria Laina
Hobblebush Books | 2014

According to Sue Camarados, the poems in this bilingual edition illustrate "the passion and delight of a small child seeing her world for the first time, together with the wisdom, longing and regret of a mature woman."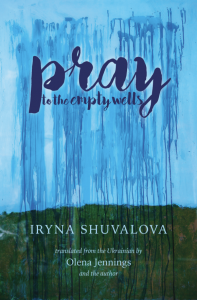 Pray to the Empty Wells by Iryna Shuvalova
Translated from the Ukrainian by Olena Jennings and the author
Lost Horse Press | 2019

Shuvalova's first book-length poetry collection in English is "deeply rooted in Ukraine's folk culture" and "re-mixes traditional spirituality with pulsating eroticism and an acute awareness of the natural environment."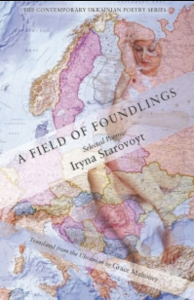 A Field of Foundlings by Iryna Starovoyt
Translated from the Ukrainian by Grace Mahoney
Lost Horse Press | 2017
In this collection of her selected poems, Starovoyt "investigates Ukraine's suppressed generational memory of the 20th century and the new context of its retelling in Eastern Europe."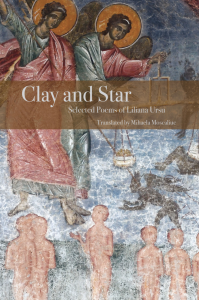 Clay and Star: Selected Poems of Liliana Ursu by Liliana Ursu
Translated from the Romanian by Mihaela Moscaliuc
Etruscan Press | 2019

The poems in this collection "both honor and transcend place and time as they search obsessively for essence, truths, self-knowledge, and the divine within."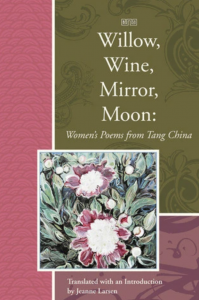 Willow, Wine, Mirror, Moon: Women's Poems from Tang China
Translated from the Chinese by Jeanne Larsen
BOA Editions | 2005
This collection of 106 poems by 44 female Tang era poets features thumbnail biographies of each poet and notes regarding individual poems; "common thematic threads include heartbreak and the mysteries of the natural world."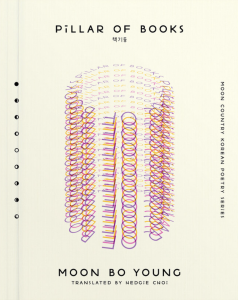 Pillar of Books by Moon Bo Young
Translated from the Korean by Hedgie Choi
Black Ocean | 2021

Full of surrealism and humor, this debut collection in English "insists that you, as a reader, put down your expectations of what should be important or serious."
Fiction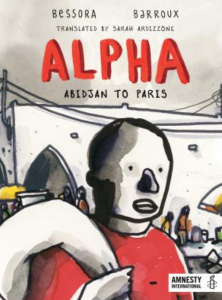 Alpha: Abidjan to Paris by Bessora and Barroux
Translated from the French by Sarah Ardizzone
Bellevue Literary Press | 2018
Winner of the Doctors Without Borders Prize and the PEN Promotes Award, this graphic novel follows the journey of a refugee from West Africa.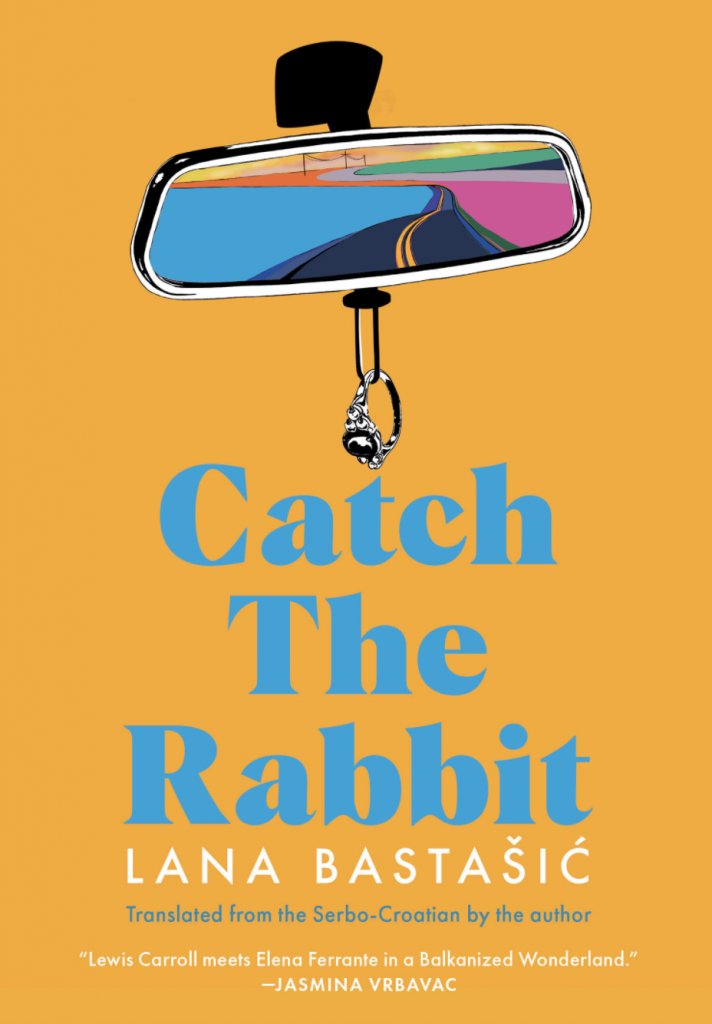 Catch the Rabbit by Lana Bastašić
Translated from the Serbo-Croatian by the author
Restless Books | June 1, 2021
Winner of the 2020 European Union Prize for Literature, Bastašić's debut novel is "a modern-day Alice in Wonderland set in post-war Bosnia, in which two young women plunge into the illusive landscape of their shared history."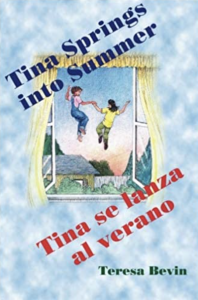 Tina Springs into Summer / Tina de lanza al verano by Teresa Bevin
Translated from the Spanish by Teresa Bevin
Gival Press | 2014

This novel for children presented in English and Spanish is, according to Nancy Boyd, a wonderful learning tool for children in grades 3-6."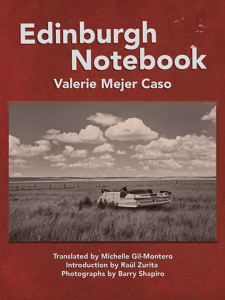 Edinburgh Notebook by Valerie Mejer Caso
Translated from the Spanish by Michelle Gil-Montero
Action Books | 2021
The poems in this book-length epitaph for the poet's late brother "shift between memories, cities, philosophies, echoes and landscapes of quicksand, oceans, deserts, apocalypse."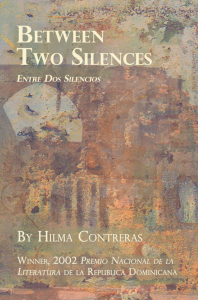 Between Two Silences/Entre Dos Silencios by by Hilma Contreras
Translated from the Spanish by Judith Kerman
Mayapple Press | 2013
The short stories in this collection "are often mysterious and quirky, with a shimmer of heat and fire, a glisten of water and a frisson which comes from not quite knowing where you are or what's about to happen."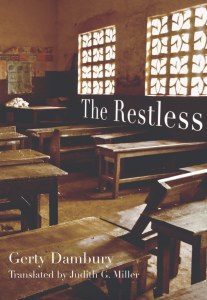 The Restless by Gerty Dambury
Translated from the French by Judith G. Miller
Feminist Press | 2018
Structured like a Creole quadrille, this novel "is a rich ethnography bearing witness to police violence in French Guadeloupe," "a memorial to a largely forgotten atrocity," and "a celebration of the vibrancy and resilience of Guadeloupeans."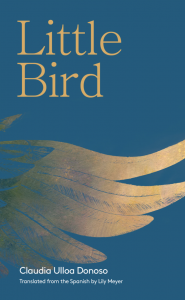 Little Bird by Claudia Ulloa Donoso
Translated from the Spanish by Lily Meyer
Deep Vellum Publishing | 2021

This book from Bogotá39 member Claudia Ulloa Donoso is "comprised of magical short stories and texts that explore the strangeness of everyday life."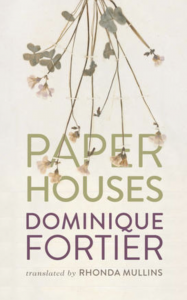 Paper Houses by Dominique Fortier
Translated from the French by Rhonda Mullins
Coach House Books | 2019
In this novel, Fortier brings Emily Dickinson "vividly to life, as if reanimating a flower that had been pressed in a book, through her reflections on language and what it feels like to be home."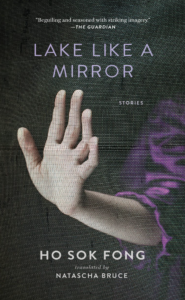 Lake Like a Mirror by Ho Sok Fong
Translated from the Chinese by Natascha Bruce

Two Lines Press | April 2020
This collection of stories is "a scintillating exploration of the lives of women buffeted by powers beyond their control."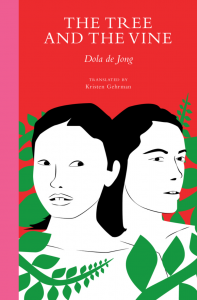 The Tree and the Vine by Dola de Jong
Translated from the Dutch by Kristen Gehrman
Transit Books | 2020
First published in 1954 in the Netherlands, this novel tells "the story of two women torn between desire and taboo in the years leading up to the Nazi occupation of Amsterdam."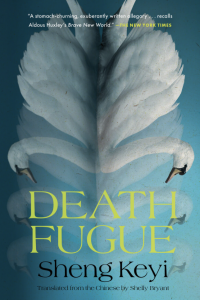 Death Fugue by Sheng Keyi
Translated from the Chinese by
Restless Books | 2021
Banned from publication in China, this novel is a "dystopian satire that imagines a world of manufactured existence, the erasure of personal freedom, and the perils of governmental control."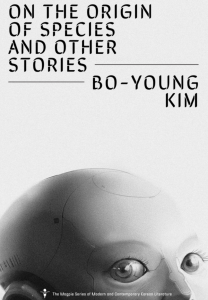 On the Origin of Species and Other Stories by Bo-Young Kim
Translated from the Korean by Joungmin Lee and Sora Kim-Russell
Kaya Press | 2020

The first translation of Kim's work into English, this short story collection features "strikingly original, thought-provoking work teems with human and non-human beings, all of whom are striving to survive through evolution, whether biologically, technologically or socially."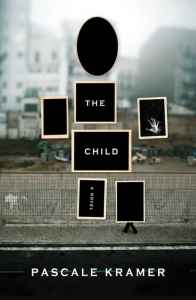 The Child by Pascale Kramer
Translated from the French by Tamsin Black
Bellevue Literary Press | 2013

According to David Malouf, this novel is "an adult study of pain, thwarted affection, and guarded privacies in a world at the edge of violent public breakdown."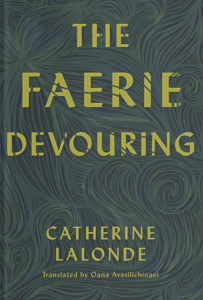 The Faerie Devouring by Catherine Lalonde
Translated from the French by Oana Avasilichioaei
Book*hug Press | 2018

Winner of the 2019 Cole Foundation Prize for Translation and "a modern-day fable and feminist bildungsroman," this novel "tells the story of the sprite, her absent mother (who dies in childbirth), and a brood of fatherless boys all raised by Gramma, a stalwart matriarch and wicked faerie godmother."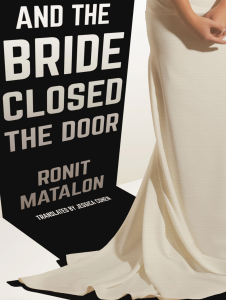 And the Bride Closed the Door by Ronit Matalon
Translated from the Hebrew by Jessica Cohen
New Vessel Press | 2019
This novel about a wedding day is a "moving and humorous look at contemporary Israel and the chaotic ups and downs of love everywhere."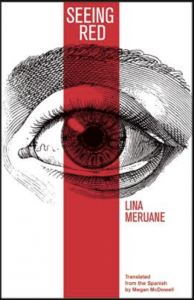 Seeing Red by Lina Meruane
Translated from the Spanish by Megan McDowell
Deep Vellum Publishing | 2016

This autobiographical novel "describes a young Chilean writer recently relocated to New York for doctoral work who suffers a stroke, leaving her blind and increasingly dependent on those closest to her."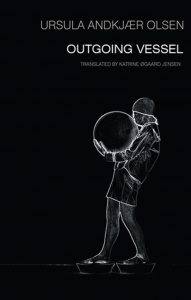 Outgoing Vessel by Ursula Andkjær Olsen
Translated from the Danish by Katrine Øgaard Jensen
Action Books | 2021

This book-length mirror poem, "with its mutant orbs of grief and technoscientific phenomena," is translated into English after receiving the Danish Critics Prize for Literature in 2015.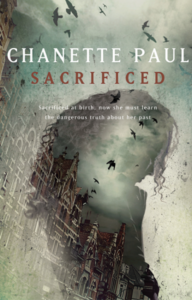 Sacrificed by Chanette Paul
Translated from the Afrikaans by Elsa Silke
Catalyst Press | 2017
This U.S. debut by the bestselling South African writer explores a character's search for the truth about her past "from the Congo's sparkling diamond mines to Belgium's finest art galleries, from Africa's civil unrest to its deeply spiritual roots."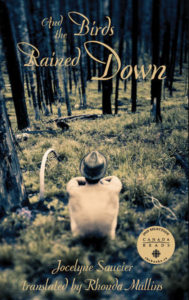 And the Birds Rained Down by Jocelyne Saucier
Translated from the French by Rhonda Mullins
Coach House Books | 2013
A CBC Canada Reads 2015 Selection, this novel follows "two octogenarians determined to live out the rest of their lives on their own terms" whose solitude is disrupted by the arrival of two women.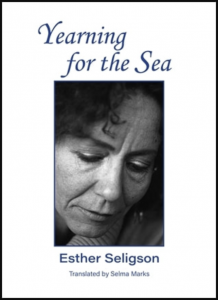 Yearning for the Sea by Esther Seligson
Translated from the Spanish by Selma Marks
Frayed Edge Press | 2021
This novel, which continues the story of the Odyssey after Ulysses' return to Penelope, is "a confessional world of the senses, of sexual desire, of love and its absence, of loneliness, and of nostalgia for lost time and lost youth."
Nonfiction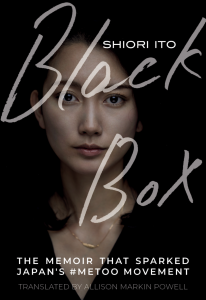 Black Box by Shiori Ito
Translated from the Japanese by Allison Markin Powell
Feminist Press | 2021
This memoir about sexual assault "recounts a broken system of repression and violence—but it also heralds the beginning of a new solidarity movement seeking a more equitable path toward justice."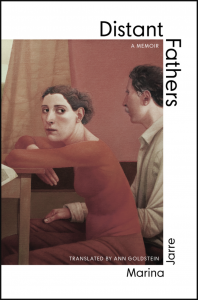 Distant Fathers by Marina Jarre
Translated from the Italian by Ann Goldstein
New Vessel Press | 2021

According to Vivian Gornick, Jarre's book—translated by Ann Goldstein—is "a beautifully ingenious memoir, saturated in the history of the European 20th century, and made all the more compelling by Ann Goldstein's luminous translation."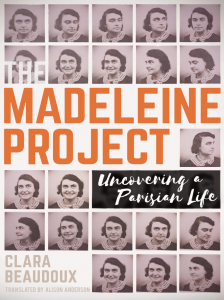 The Madeleine Project: Uncovering a Parisian Life by Clara Beaudoux
Translated from the French by Alison Anderson
New Vessel Press | 2017
Beaudoux documents the life and history of her apartment's previous tenant, "a certain Madeleine who died in her late nineties, and whose treasured possessions nobody seems to want."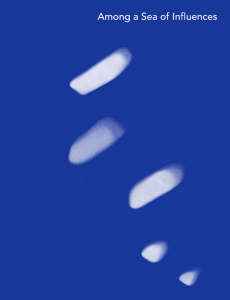 A Sea of Influences
Wendy's Sunday, Fully Booked, Makhzin | 2021

Edited by Mirene Arsanios and Rachel Valinsky, this anthology documents a series of workshops and conversations in which Marwa Helal, Mona Kareem, and Iman Mersal discussed ten books that shaped their understanding of poetry and translation.
Literary Magazines
"Psycho" and "Things Sleeping" by Asmaa Azaizeh
Translated from Arabic by Yasmine Seale
Shenandoah | 2021

In these poems, Azaizeh writes, "Look at me, mother, / I'm back with more meat / and bones and wisdom."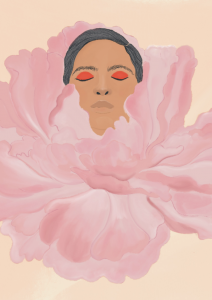 Backstories: Afro-Italian Women Writers
Words Without Borders | 2021

Guest edited by Candice Whitney and Barbara Ofosu-Somuah, this issue presents writing by Afro-Italian women who "plumb both contemporary and historical experiences of Blackness within Italy."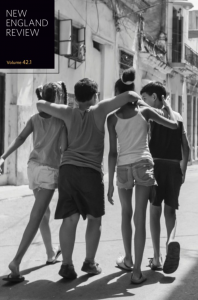 From Granma to Boston and Havana and Back: Cuban Literature Today
New England Review | Volume 42, Issue 1

This feature of Cuban writers in translation includes work by Legna Rodrígues Iglesias and by Jamila Medina Rios , both translated by Cynthia Steele; by Anna Lidia Vega Serova translated by Jenifer Shyue; by Margarita Mateo Palmer translated by Renecca Hanssens-Reed; and by Odette Casamayor-Cisneros translated by Erin Goodman.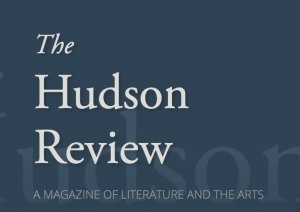 "From distant transit" by Maja Haderlap
Translated from the German by Tess Lewis
The Hudson Review | 2021

In her translator's note for these poems, Tess Lewis writes, "Haderlap's poems invite the reader to experience the inner world of someone who, as a member of an ethnic minority, lives on the margins both linguis­tically and societally, feeling at home neither in the old world of her first language and culture nor in the new world she has entered through her second language."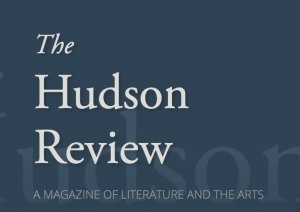 Kisaeng Poems by Yi Maechang and Hwang Jini
Translated from the Korean by Ainee Jeong
The Hudson Review | 2021

In her translator's note for these poems, Ainee Jeong writes, "The kisaeng were a female courtesan class in dynastic Korea. They belonged to the lowest caste as slaves but trained in the arts to entertain the elite. Thus, kisaeng poetry was enjoyed as ephemeral entertainment."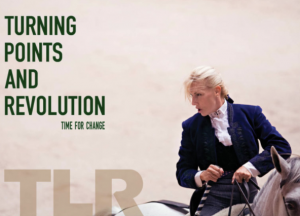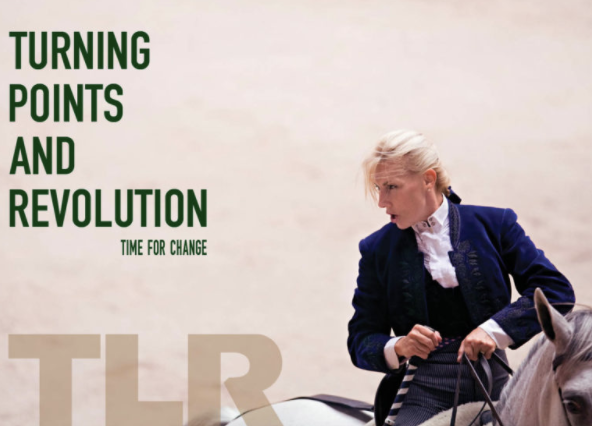 "Policarpa" by María Ospina
Translated from Spanish by Heather Cleary
The Literary Review | 2021

This short story begins, "She scratches the ridge of her spine, right where the tag of her uniform is torturing her skin."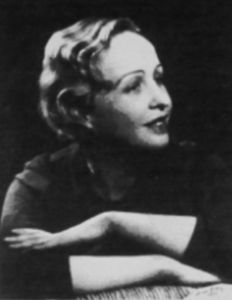 Interview with Fiona Sze-Lorrain
New England Review | 2019

The fall 2019 issue of New England Review features Greta Knutson's story "The Black Virgin," translated by Fiona Sze-Lorrain and Christina Cook. In this interview, editor Carolyn Kueblor speaks with translator Sze-Lorrain about the story's author and its translation.
"The War of Memory" and "The Deluge" by Sania Saleh
Translated from Arabic by Marilyn Hacker
Shenandoah | 2021
In these poems Saleh writes, "Call me, O Unknown, in all your amazing voices. / Give me your rescued boats. / My heart is their small sea / maddened with love for you."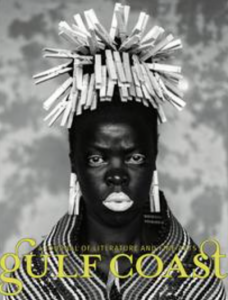 "Birdland" by Ursula Scavenius
Translated from the Danish by Jennifer Russell
Gulf Coast | Volume 32, Issue 2

Winner of the 2019 Translation Prize in Prose, this story begins, "Each night she dies in a new way. She's at a café in Paris, waiting to be picked up by the car we both know is the car that will take her away."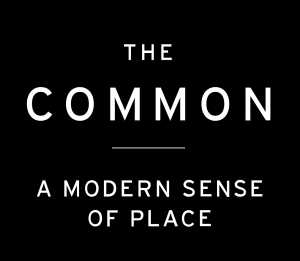 Women in Translation from The Common
The Common | 2021

In honor of Women in Translation Month, The Common has compiled this feature, highlighting the translated pieces from its pages that were written or translated by women.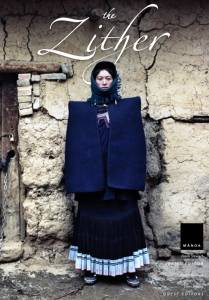 The Zither
Mānoa: A Pacific Journal of International Writing | 2021

This issue includes a novella by Zhang Yihe translated by Karen Gernant and Cheen Zeping; earlier issues of Mānoa have included two previous translated novellas by Zhang Yihe.