For Women's History Month, observed annually during the month of March, we asked our members—independent presses, literary journals, and others—to share with us some of the books and magazines they recommend reading in celebration.
Nonfiction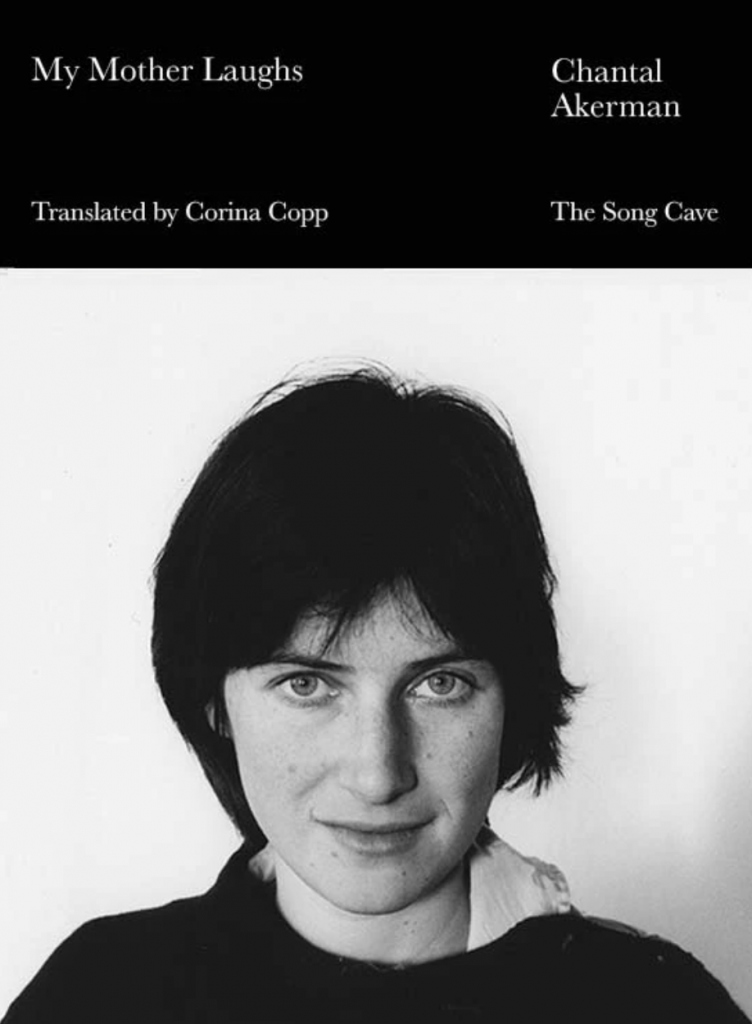 My Mother Laughs by Chantal Akerman
The Song Cave | 2013
In a memoir translated by Corina Copp, the legendary film director "blends her matter-of-fact writing style with family photographs and stills from her own films in order to better describe and speak toward the most tender of human elements."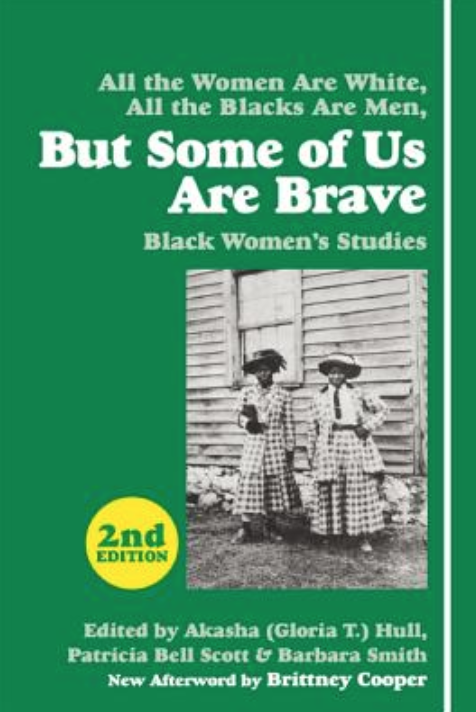 But Some of Us Are Brave
Feminist Press | 1993
Edited by Akasha (Gloria T.) Hull, Patricia Bell Scott, and Barbara Smith and originally published in 1982, All the Women Are White, All the Blacks Are Men, But Some of Us Are Brave: Black Women's Studies is the first comprehensive collection of black feminist scholarship.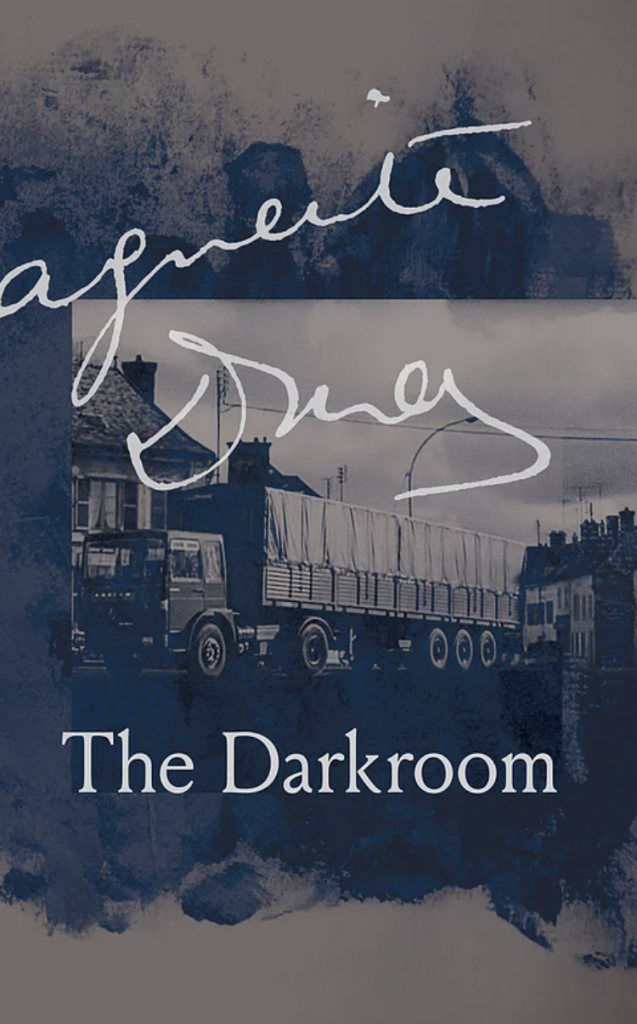 The Darkroom by Marguerite Duras
Contra Mundum Press | 2021
The Darkroom contains the script from Duras's 1977 film Le camion, four manifesto-like pieces, and an interview "discussing everything from her biography to her deconstruction of Marxism."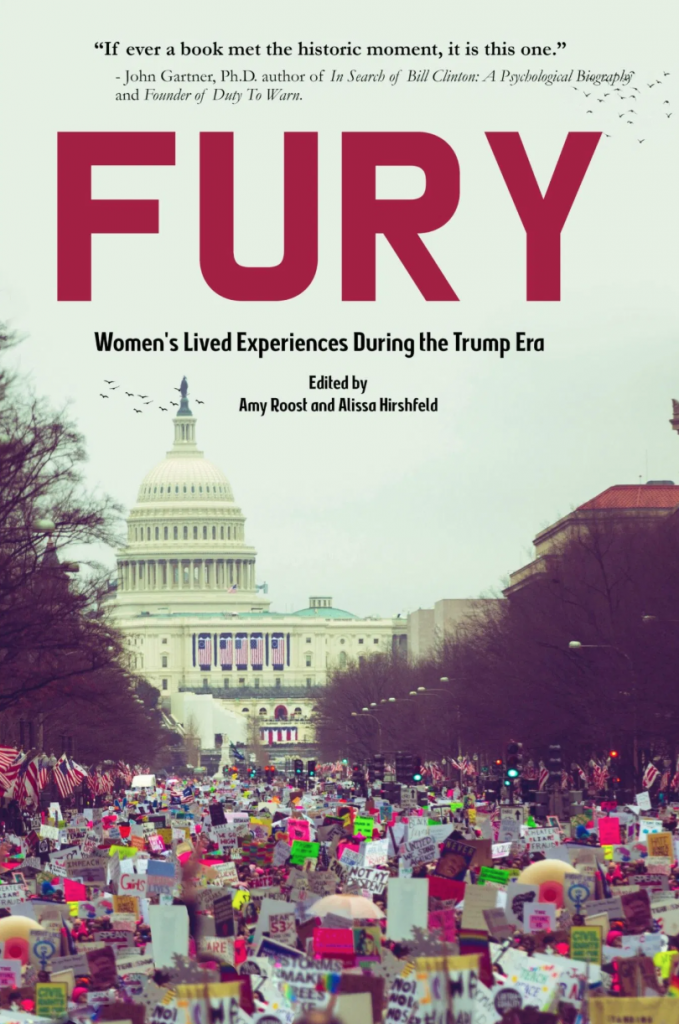 Fury: Women's Lived Experiences During the Trump Era
Regal House Publishing  | 2020
Edited by Amy Roost and Alissa Hirshfield, this anthology "brings together a diverse community of women who reveal the impact Donald Trump's behavior, words, and presidency has had on each one of them, how each is confronting the problem, and how she is fighting back."
Ways of Looking at a Woman by Caroline Hagood
Hanging Loose Press | 2019
Hagood—whom Mary-Louise Parker calls "a masterful, singular writer"—weaves memoir with film and literary history in this "profound meditation on the many mysterious layers that make up both a book and a person."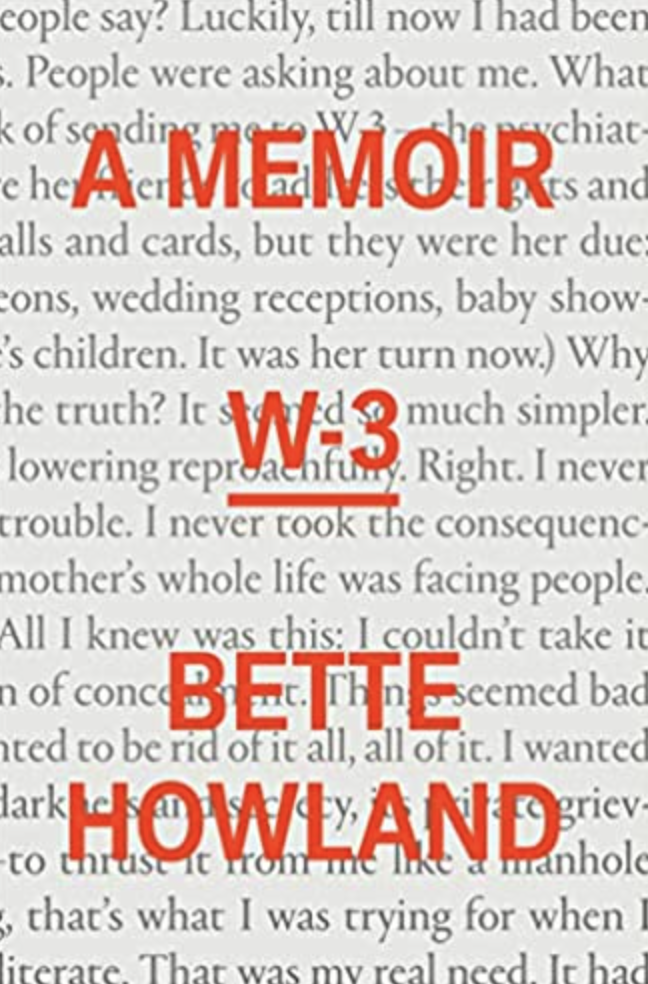 W-3: A Memoir by Bette Howland
A Public Space Books | 2021
First published in 1974, Howland's groundbreaking memoir is "an extraordinary portrait of the community of Ward 3, the psychiatric wing of the Chicago hospital where she was admitted."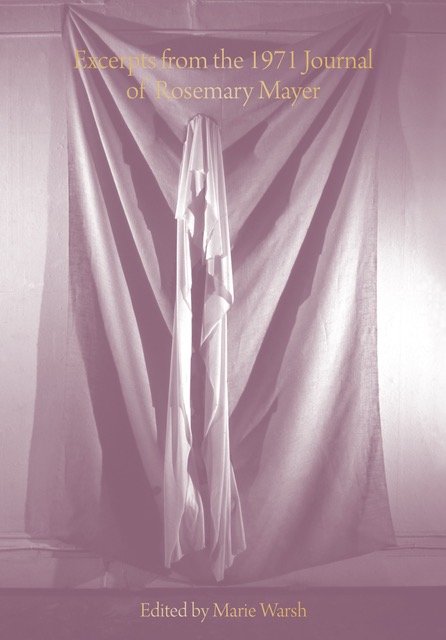 Excerpts from the 1971 Journal of Rosemary Mayer
Soberscove Press | 2020
This illustrated edition of Mayer's 1971 journal is "an intimate account of everyday life and art in 1970s New York from a pioneering feminist artist."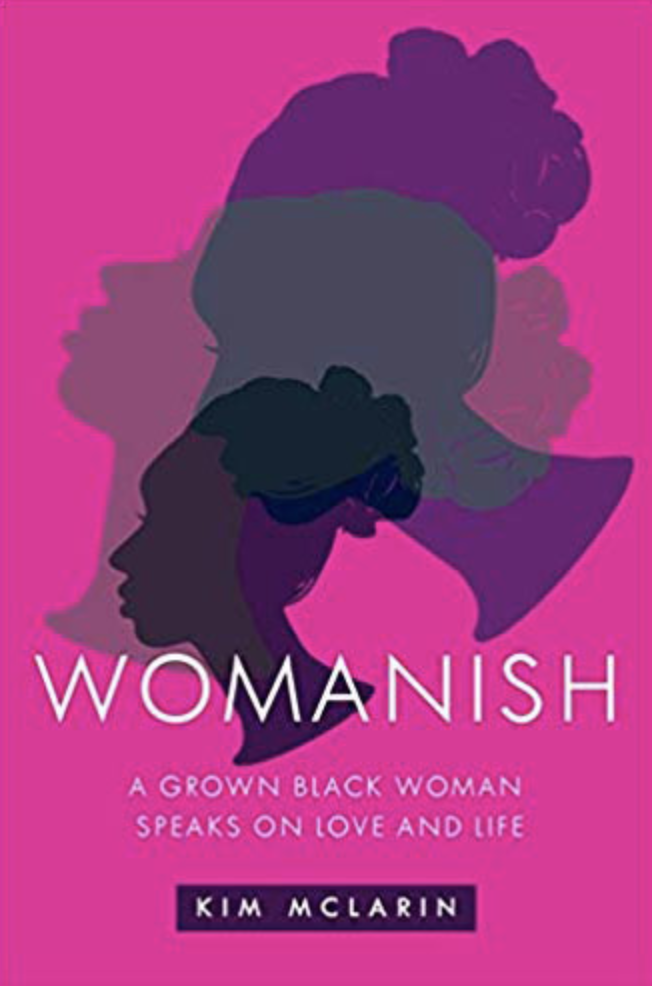 Womanish by Kim McLarin
Ig Publishing | 2019
In this essay collection, McLarin "draws upon a lifetime of experiences to paint a portrait of a black woman trying to come to terms with the world around her, and of a society trying to come to terms with black women."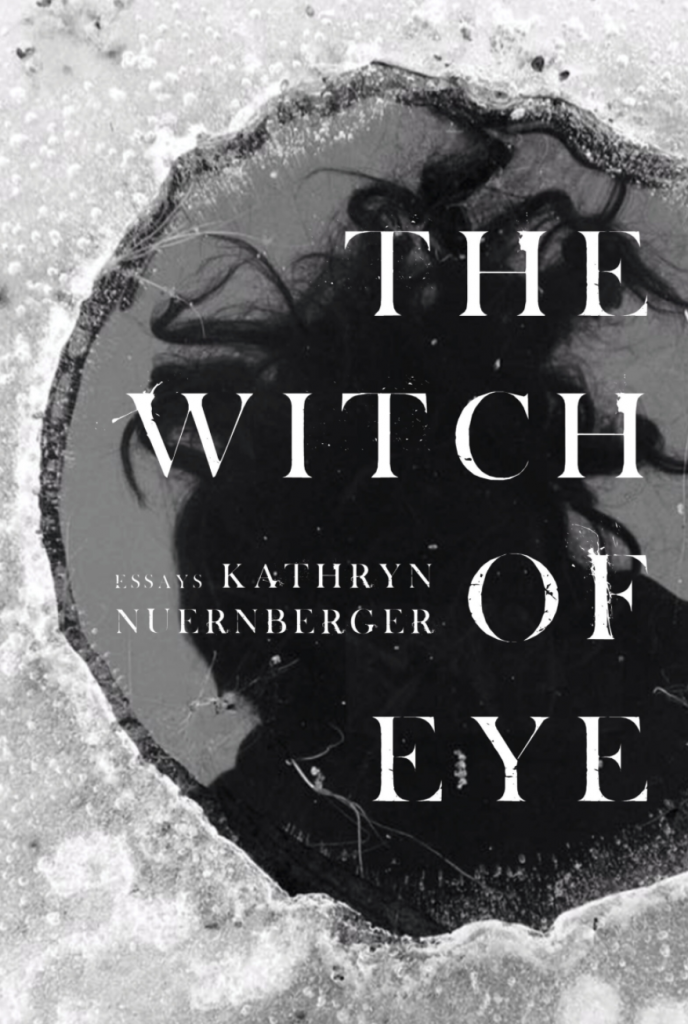 The Witch of Eye by Kathryn Nuernberger
Sarabande Books | 2021
According to V. V. Ganeshananthan, in this essay collection Nuernberger "stitches histories and hexes together, elegantly tracing the threads between how we talk about violence, nature, industry, and culture."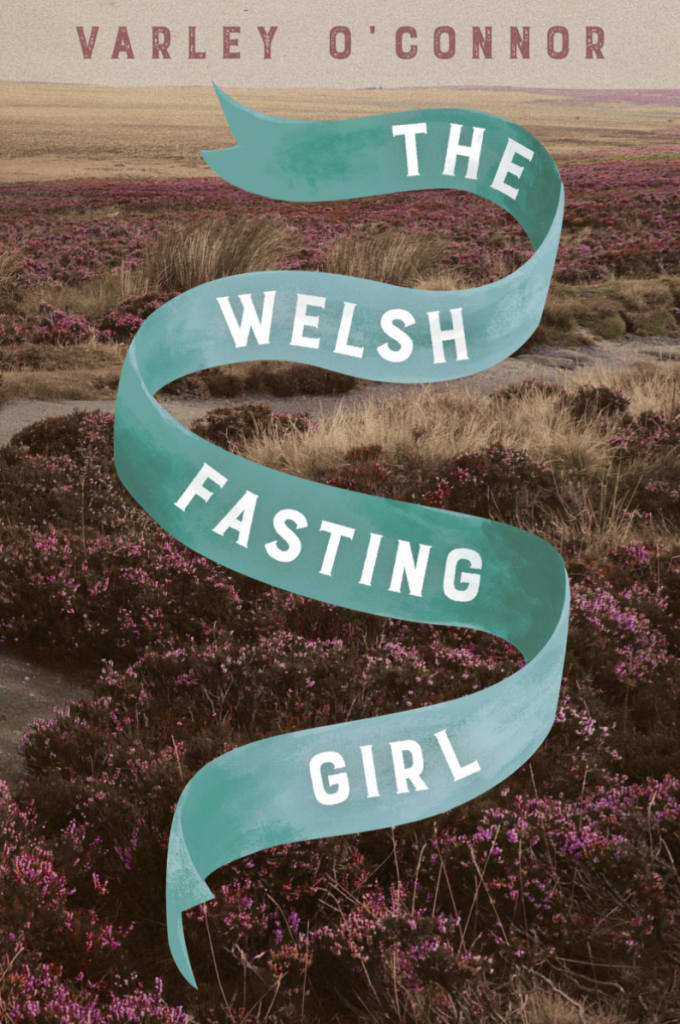 The Welsh Fasting Girl by Varley O'Connor
Bellevue Literary Press | 2019
According to Stephen O'Connor, this novel "uses the story of a nineteenth-century Welsh farm girl to deliver cogent insights into contemporary issues regarding gender and family."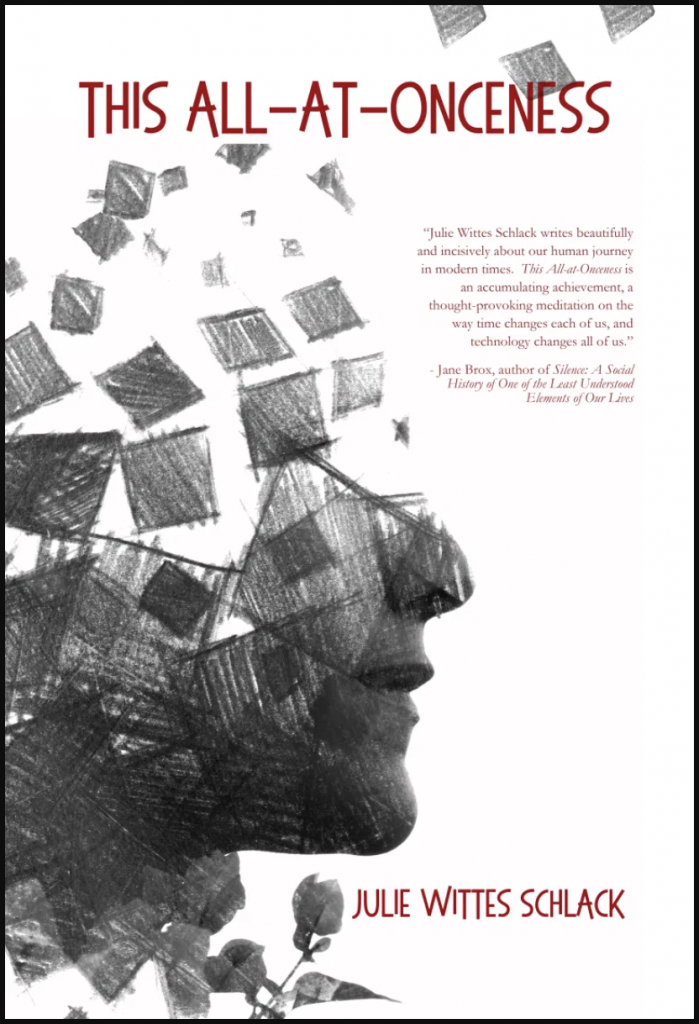 This All-at-Onceness by Julie Wittes Schlack
Regal House Publishing | 2019
This collection of linked essays is "a vivid, personal journey through the political and cultural movements that have shaped every generation from the Baby Boomers to the Parkland kids."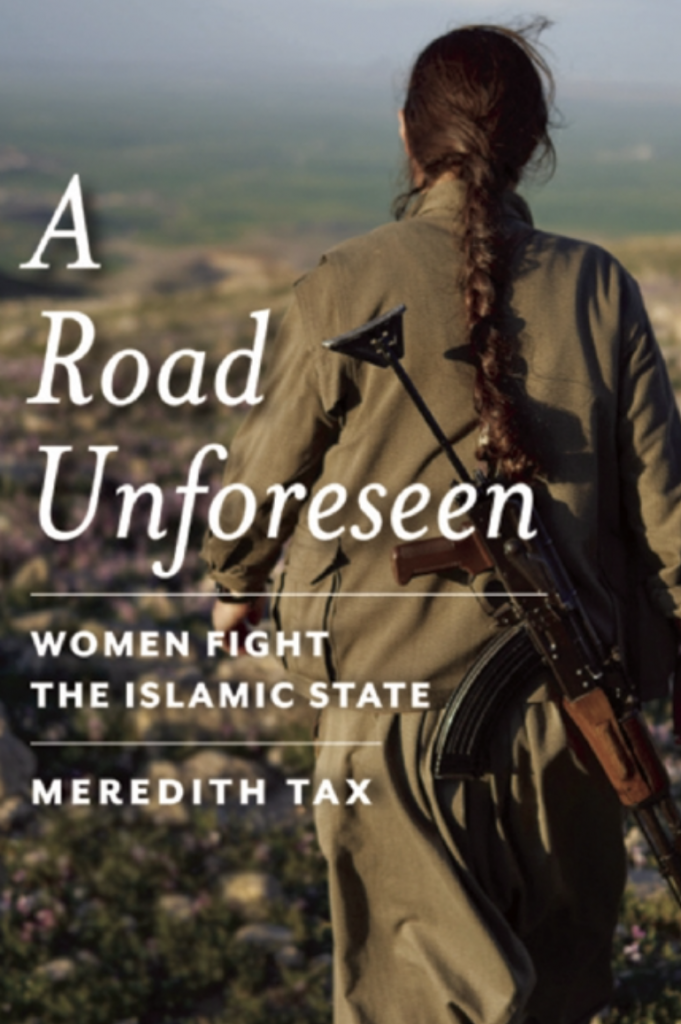 A Road Unforeseen by Meredith Tax
Bellevue Literary Press | 2016
A Road Unforeseen "recounts the dramatic, underreported history of the Rojava Kurds, whose all-women militia was instrumental in the perilous mountaintop rescue of tens of thousands of civilians besieged in Iraq."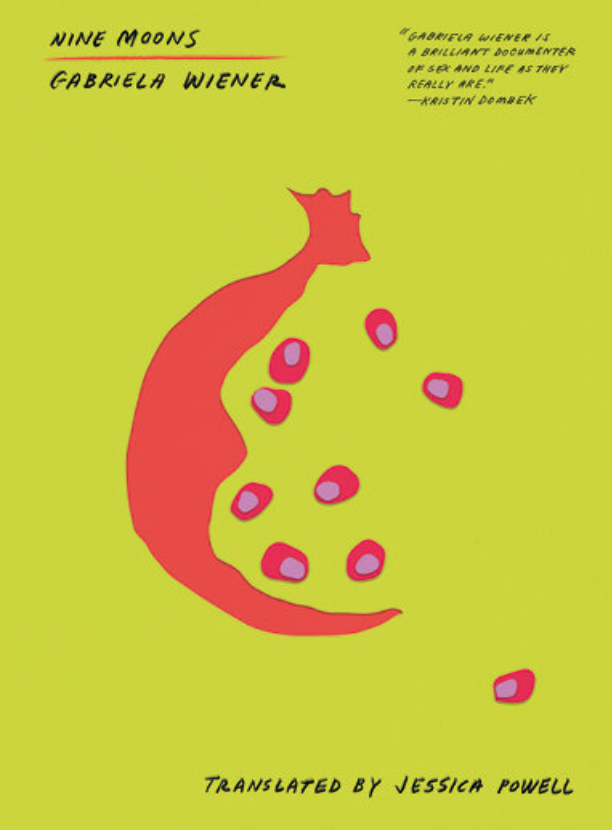 Nine Moons by Gabriela Wiener
Restless Books | 2020
Peruvian essayist Wiener's latest book is "a fierce and funny exploration of sex, pregnancy, and motherhood that delves headlong into our fraught fascination with human reproduction."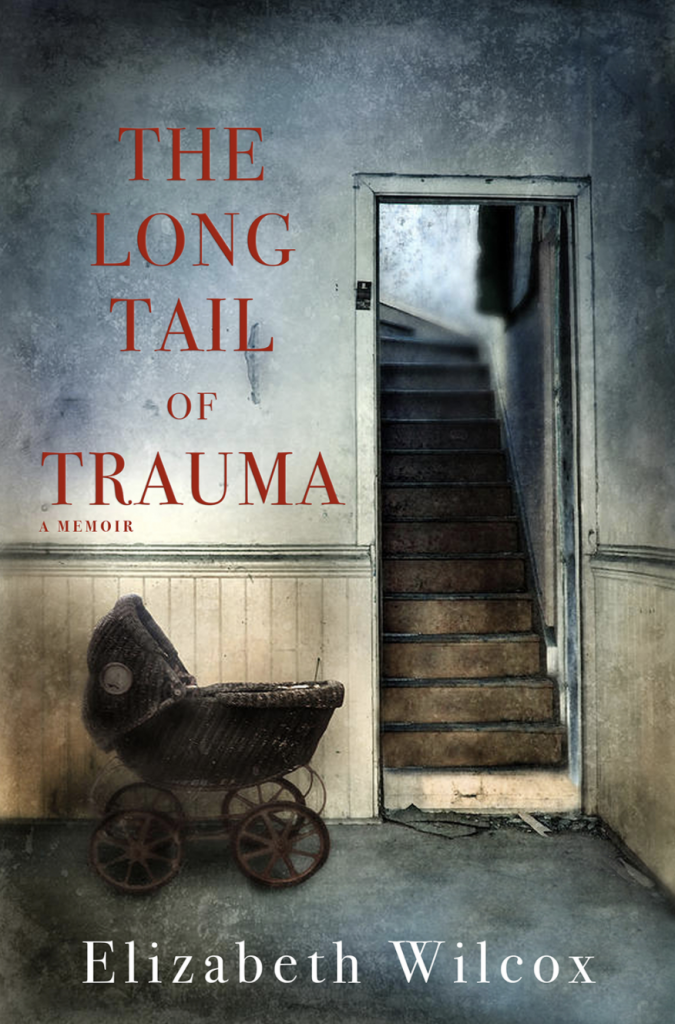 The Long Tail of Trauma by Elizabeth Wilcox
Green Writers Press  | 2020
This multigenerational memoir "explores the author's maternal history of repeated trauma, separation, adverse childhood experiences (ACES) and their impact on mental health."
Fiction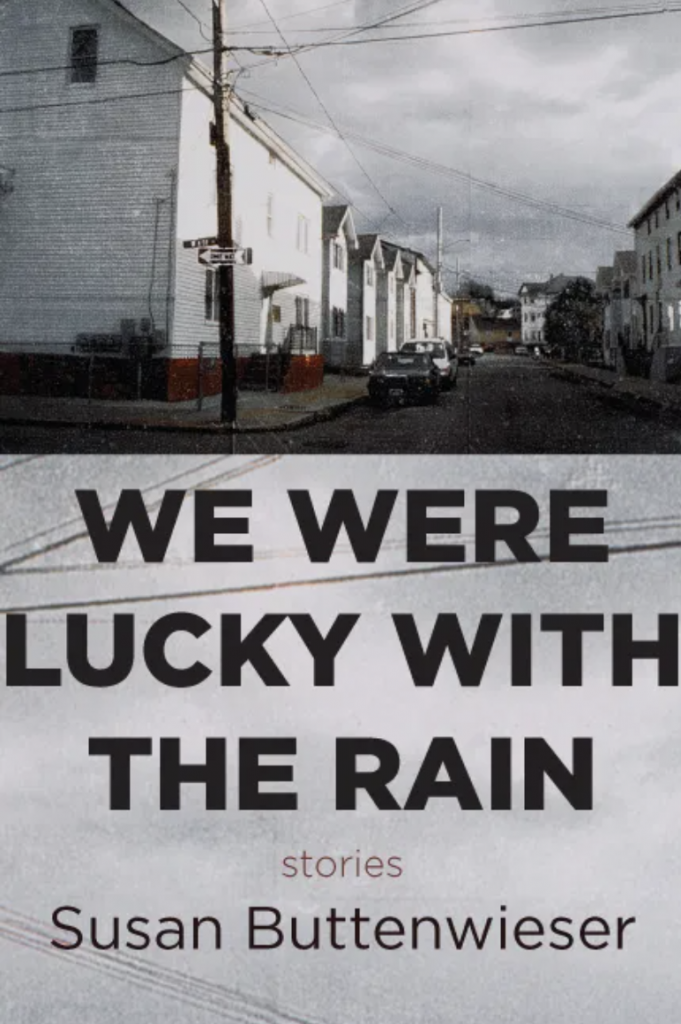 We Were Lucky With the Rain by Susan Buttenwieser
Four Way Books | 2020
The characters in Buttenwieser's debut short story collection "cope with emotional and physical isolation as they try to build, keep, or renew family structures."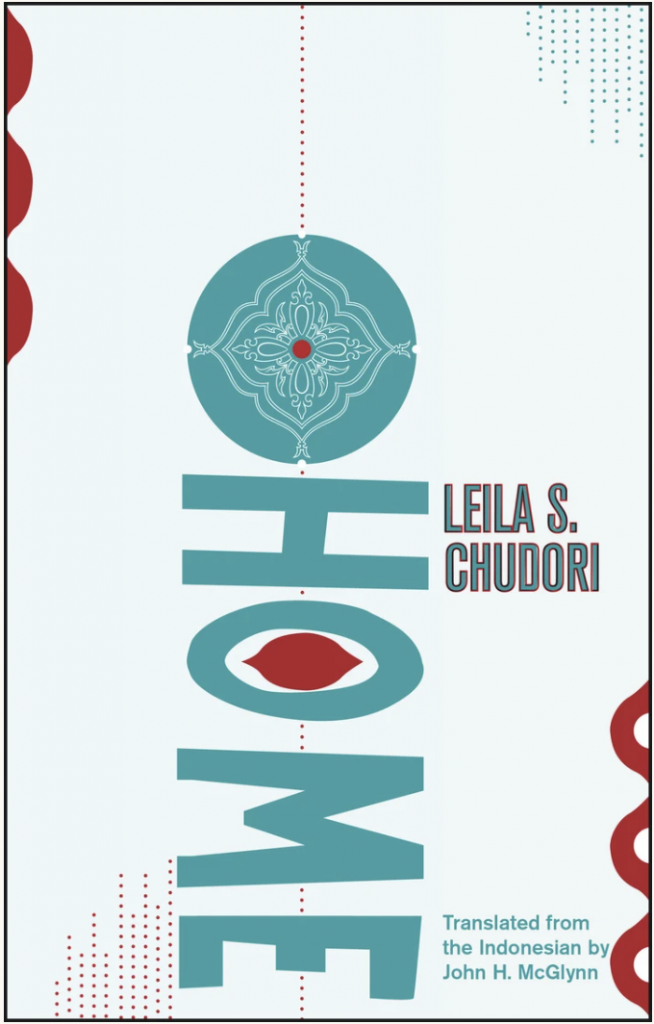 Home by Leila Chudori
Deep Vellum | 2015
Translated from the Indonesian by John H. McGlynn and recipient of the 2012 Khatulistiwa Literary Award, Home is "a breathtaking, epic historical novel exploring the lives of Indonesian exiles from the 1965 anti-Communist massacre to the overthrow of Suharto in 1998."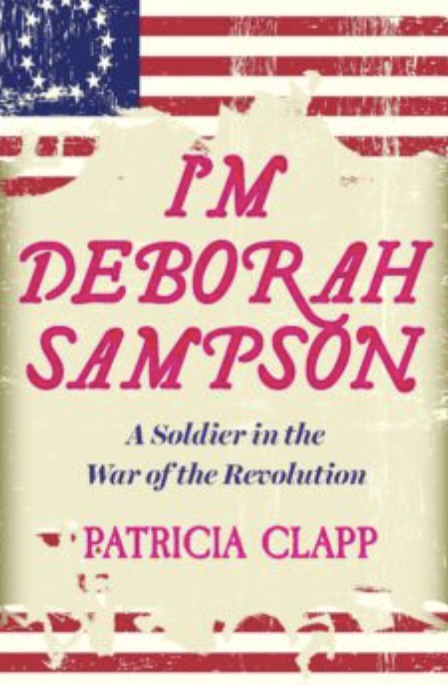 I'm Deborah Sampson: A Soldier in the War of the Revolution by Patricia Clapp
Ig Publishing | 2020
Originally published in 1977, this work of historical fiction for young adults follows "the true story of a Massachusetts woman who disguised herself as a man in order to serve in the Revolutionary War."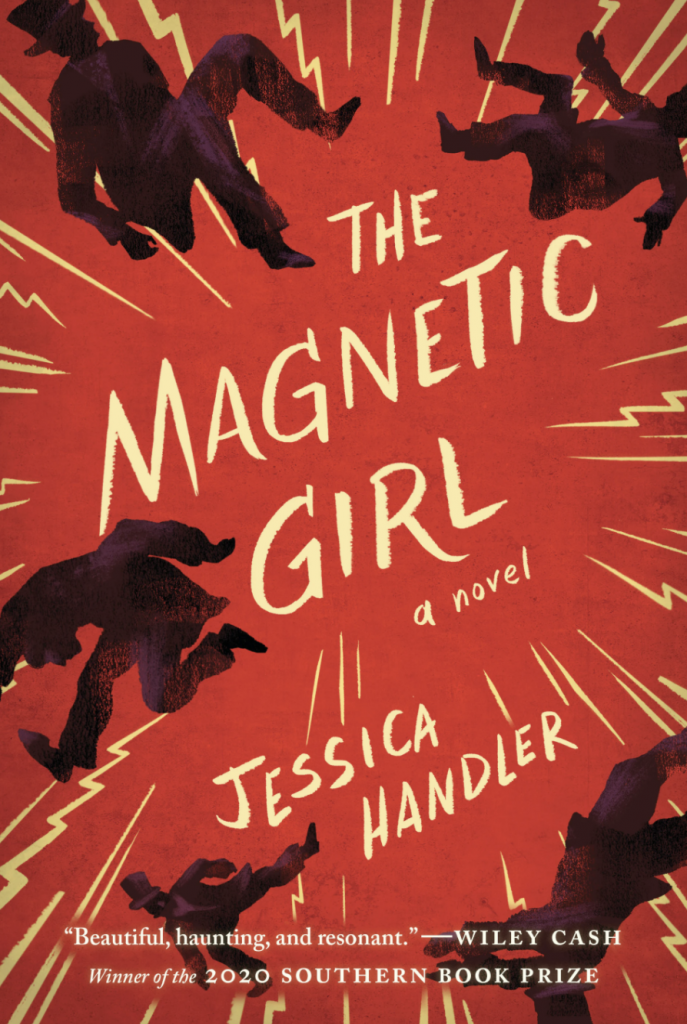 The Magnetic Girl by Jessica Handler
Hub City Press | 2019
Winner of the Southern Book Prize, this debut novel "is set at a time when the emerging presence of electricity raised suspicions about the other-worldly gospel of Spiritualism, and when women's desire for political, cultural, and sexual presence electrified the country."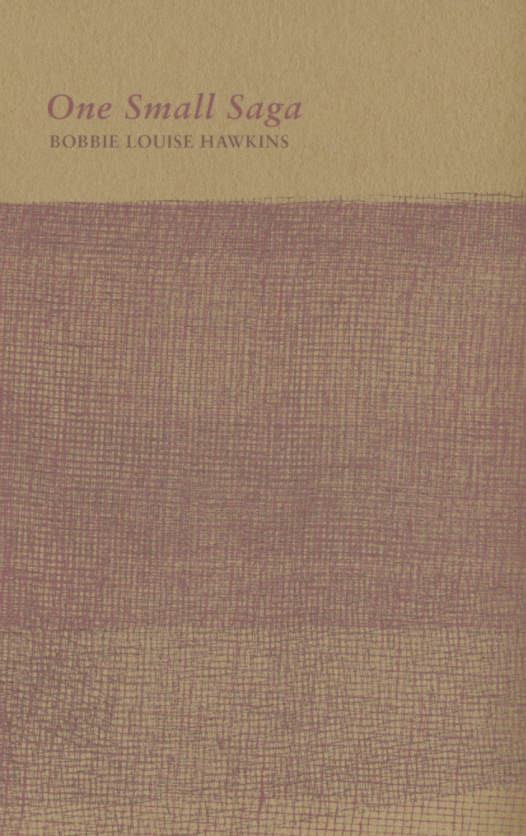 One Small Saga by Bobbie Louise Hawkins
Ugly Duckling Presse | 2020
Originally published by Coffee House Press in 1984, this autobiographical novel has, according to Barbara Henning, "an understated poetic style and an eye especially sensitive to hypocrisy."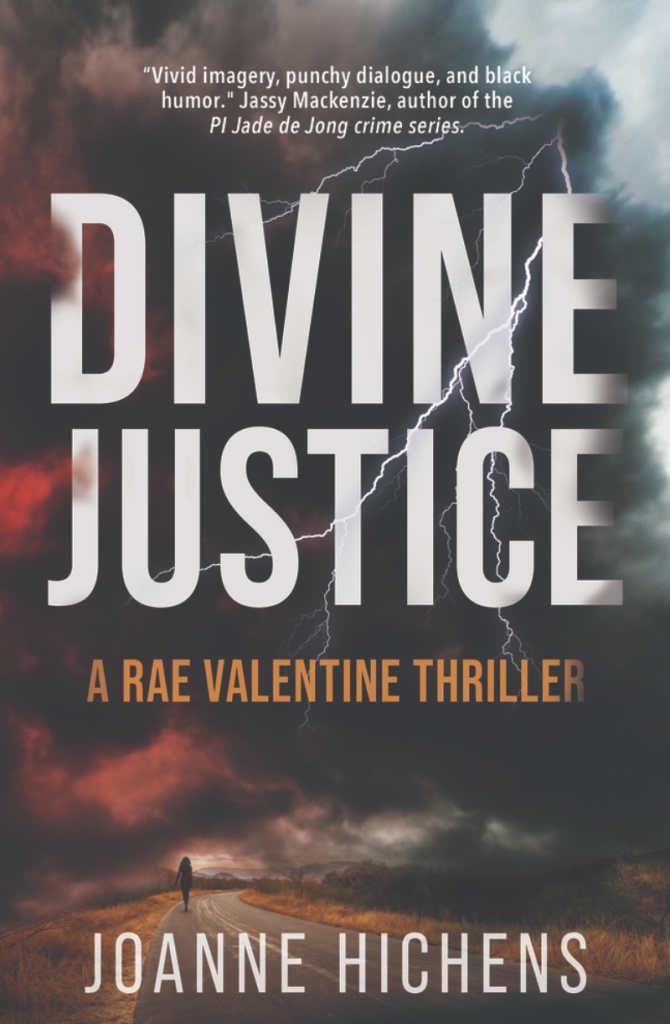 Divine Justice by Joanne Hichens
Catalyst Press | 2021
According to David Swinson, this novel set in South Africa is "a no-nonsense, walloping thriller, with an intoxicating and smart protagonist."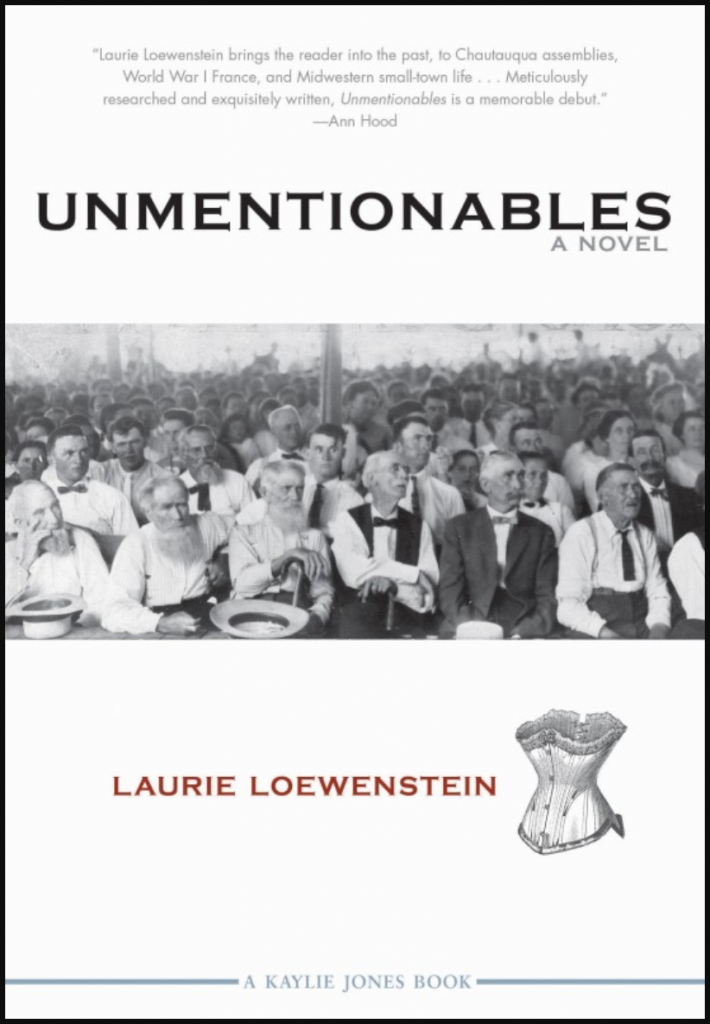 Unmentionables by Laurie Loewenstein
Akashic Books / Kaylie Jones Books | 2014
This debut historical novel is, according to the Milwaukee Journal Sentinel, "a realistic evocation of small-town America circa 1917, including its racial tensions; a tale about standing up for the equitable treatment of women; and a story about two lonely people who overcome obstacles."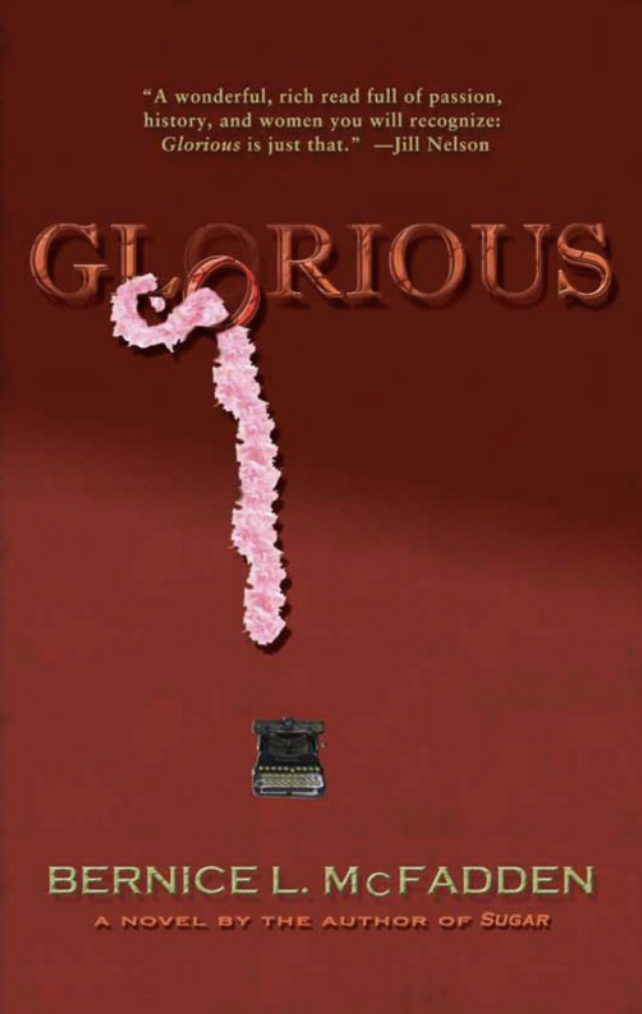 Glorious by Bernice L. McFadden
Akashic Books | 2010
McFadden's novel follows "a fictional Harlem Renaissance writer whose tumultuous path to success, ruin, and ultimately revival offers a candid and true portrait of the American experience in all its beauty and cruelty."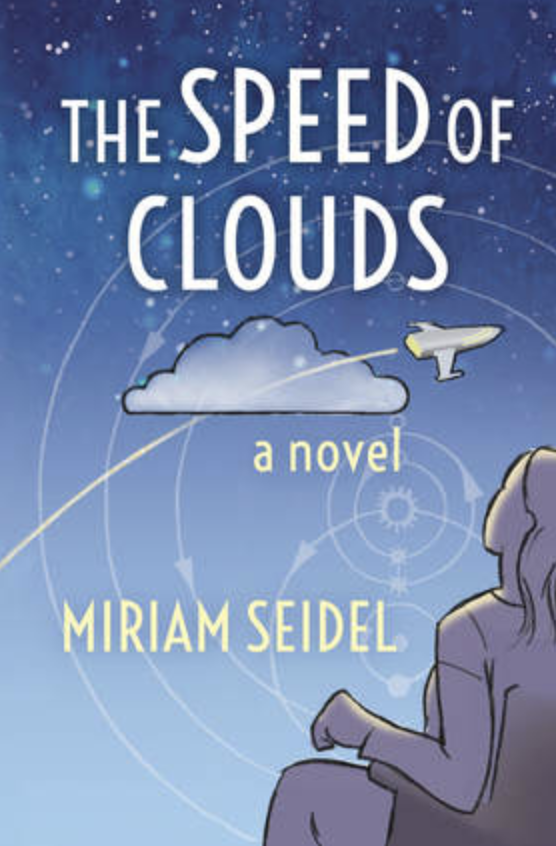 The Speed of Clouds by Miriam Seidel
New Door Books | 2018
Seidel's debut novel is "a deep dive into fandom at the turn of the millennium, and the poignant story of one fan's evolution toward her own new way of living on Earth."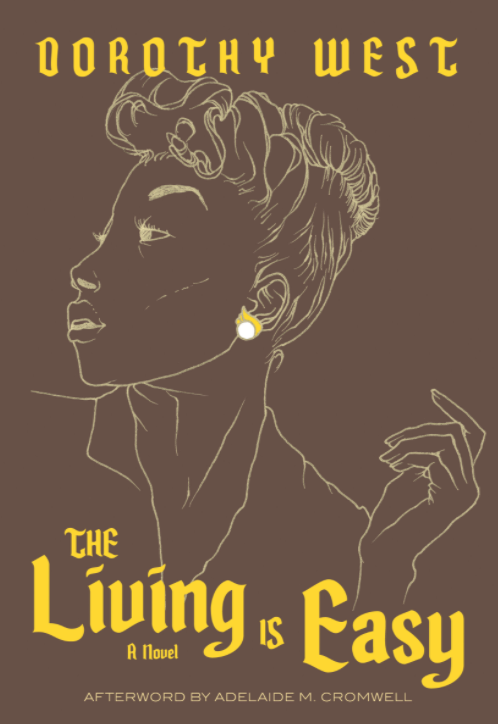 The Living Is Easy by Dorothy West
Feminist Press | 2020
West's first novel, originally published in the 1940s, is "a classic of American literature by a groundbreaking African American woman writer whose work deserves widespread and enduring recognition."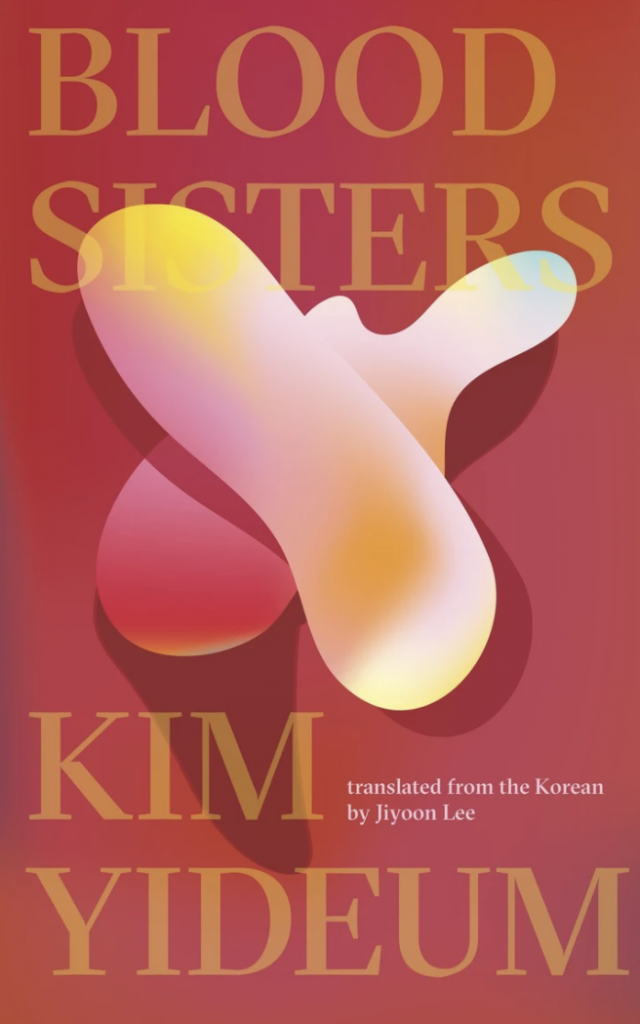 Blood Sisters by Kim Yideum
Deep Vellum | 2019
Translated from the Korean by Jiyoon Lee, this novel follows a young Korean college student in the 1980s and "captures with raw honesty the sense of dread felt by many Korean women during this time."
Poetry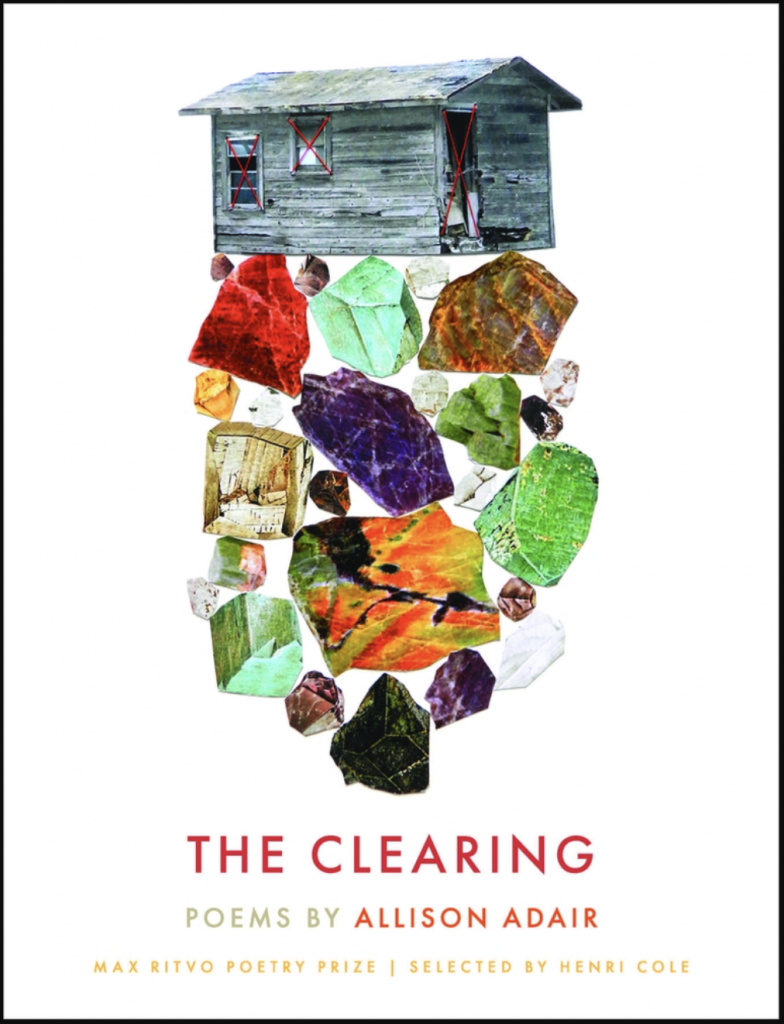 The Clearing by Allison Adair
Milkweed Editions | 2020
Selected by Henri Cole for the Max Ritvo Poetry Prize, this debut collection "navigates the ever-shifting poles of violence and vulnerability with a singular incisiveness and a rich imagination."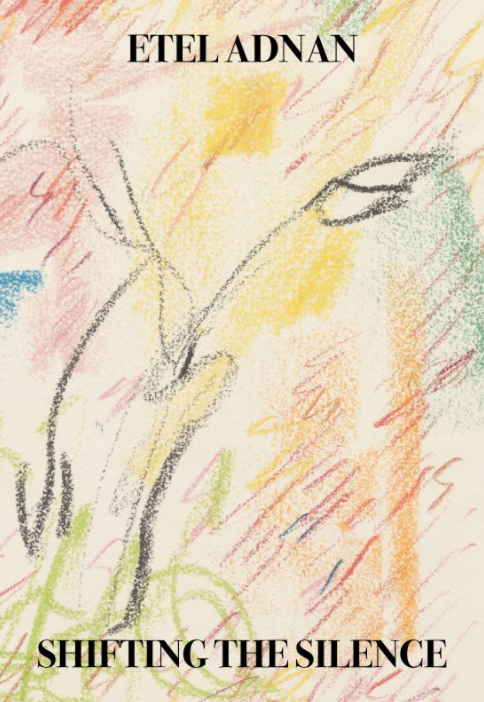 Shifting the Silence by Etel Adnan
Nightboat Books | 2020
Adnan's latest book is "a heart-rending meditation on aging, grief, and the universal experience of facing down death."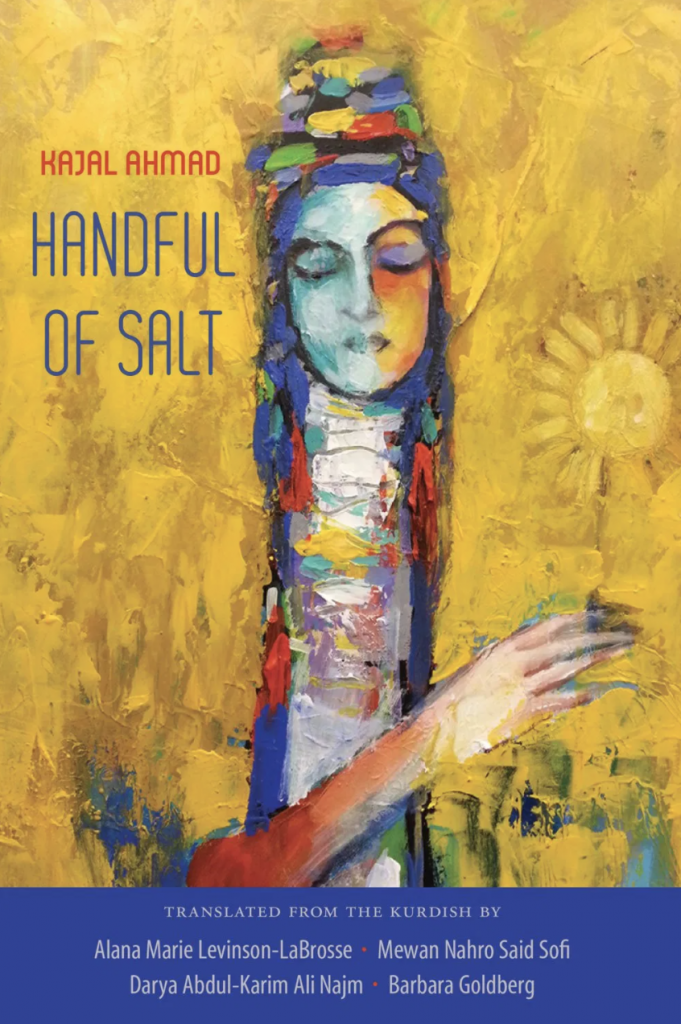 Handful of Salt by Kajal Ahmad
The Word Works | 2016
According to Eve Ensler, these poems translated from the Kurdish are "intoxications, sensual rumblings from the core of a woman's fire, burning through homeland and body, casting off time and space, sense and structure, unveiling, opening a new landscape, a new territory beyond logic or right and wrong."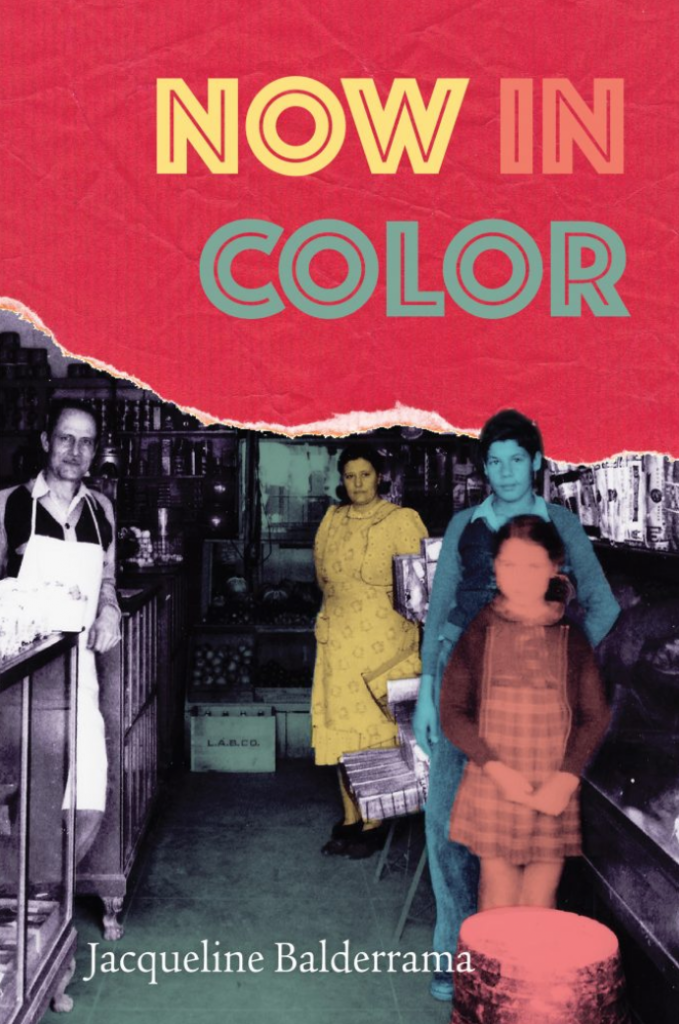 Now in Color by Jacqueline Balderrama
Perugia Press | 2020
Balderrama's debut poetry collection "explores the multigenerational immigrant experience of Mexican-Americans who have escaped violence, faced pressures to assimilate, and now seek to reconnect to a fragmented past."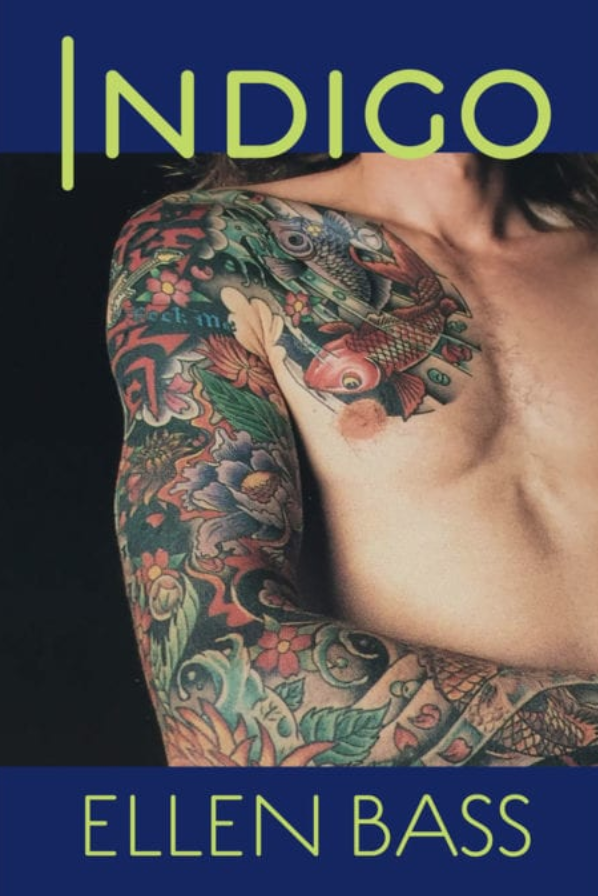 Indigo by Ellen Bass
Copper Canyon Press | 2020
Bass's latest poetry collection is, according to Jericho Brown, "the work of a sorceress at the height of her powers," planting "in any reader the need to turn the page, to know more even if it means more heartbreak."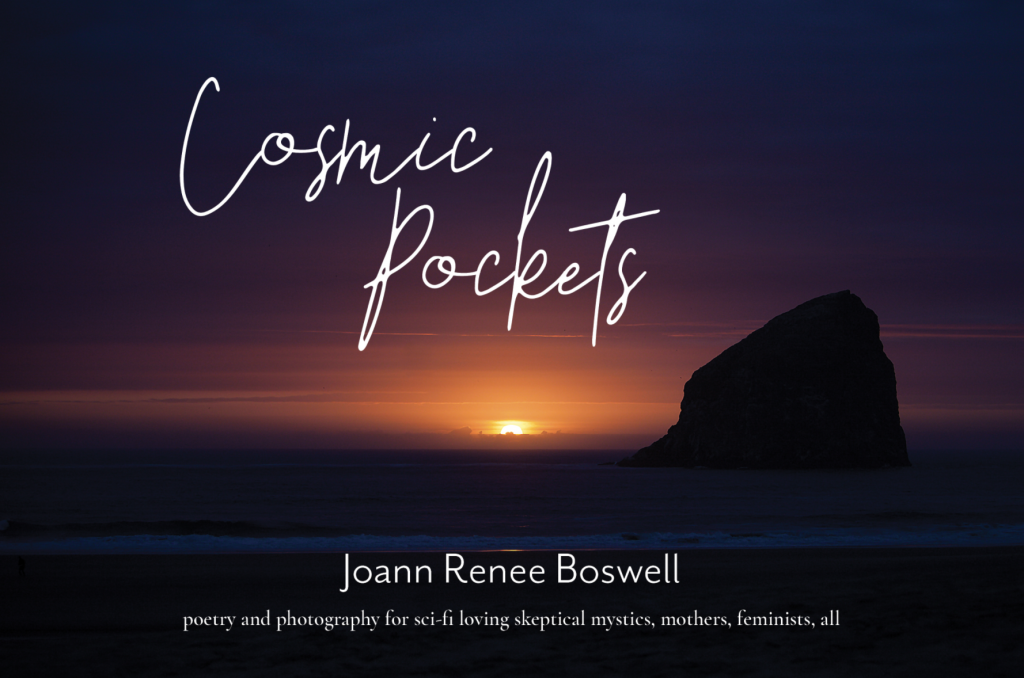 Cosmic Pockets by Jo Boswell
Fernwood Press | 2020
This collection of poetry and photography is "an encounter with the inconvenient complexities of earth-life and outer space, politics and religion, Bigfoot, feminism, Santa Claus, and spirituality."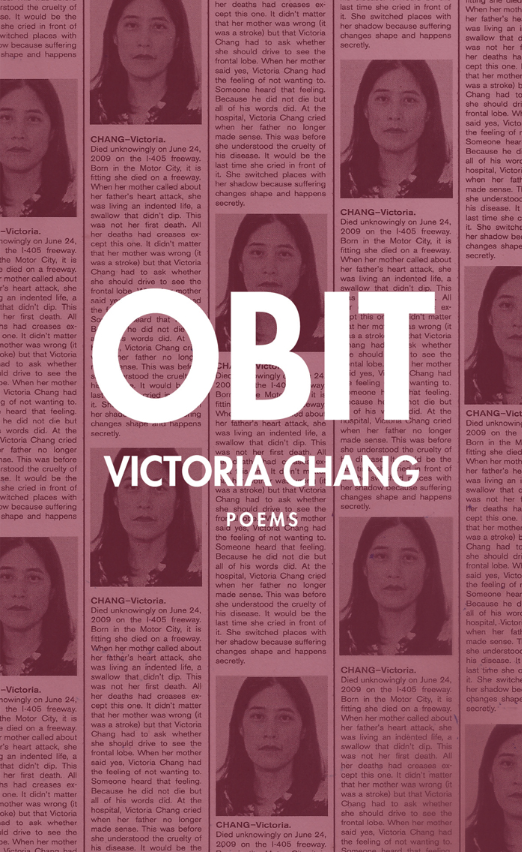 Obit by Victoria Chang
Copper Canyon Press | 2020
According to Rick Barot, Chang's new poetry collection "marshals all the resources of poetry against the relentless emotional cascade that's associated with death," arriving "at a kind of momentary stalemate against that cascade."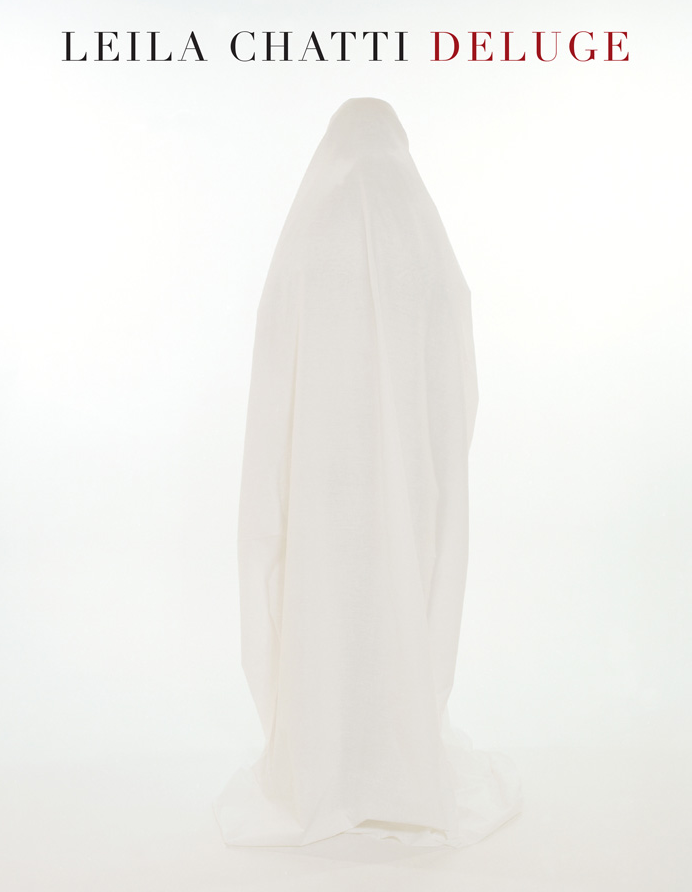 Deluge by Leila Chatti
Copper Canyon Press | 2020
In her debut full-length collection, Chatti explores "themes of shame, illness, grief, and gender, transmuting religious narratives through the lens of a young Arab-American woman suffering a taboo female affliction."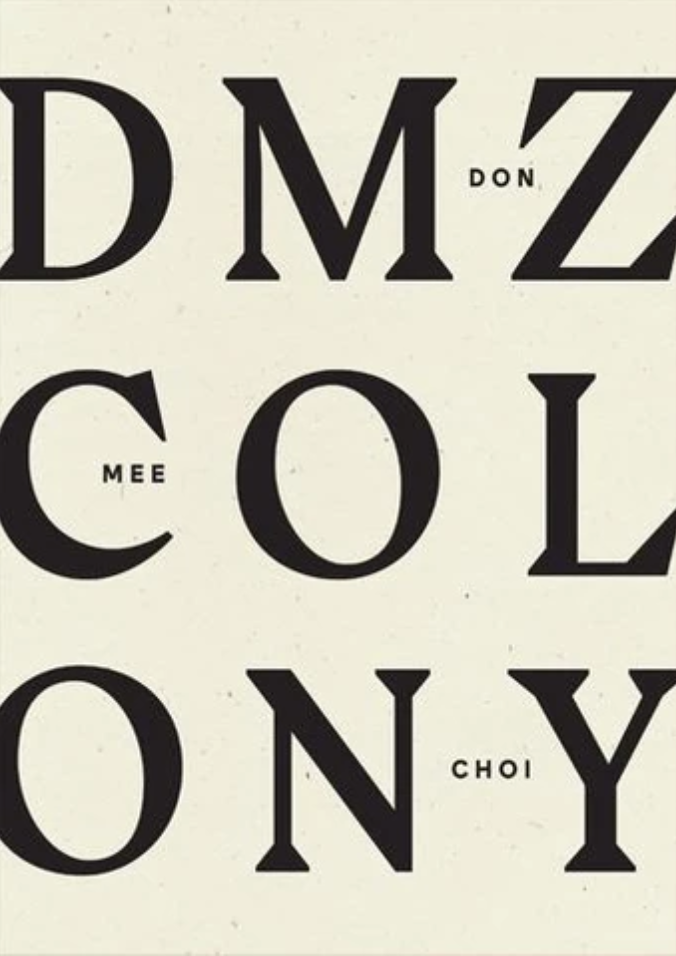 DMZ Colony by Don Mee Choi
Wave Books | 2020
This poetry collection, which received the National Book Award in poetry and incorporates poems, prose, photographs, and drawings, "is a tour de force of personal and political reckoning set over eight acts."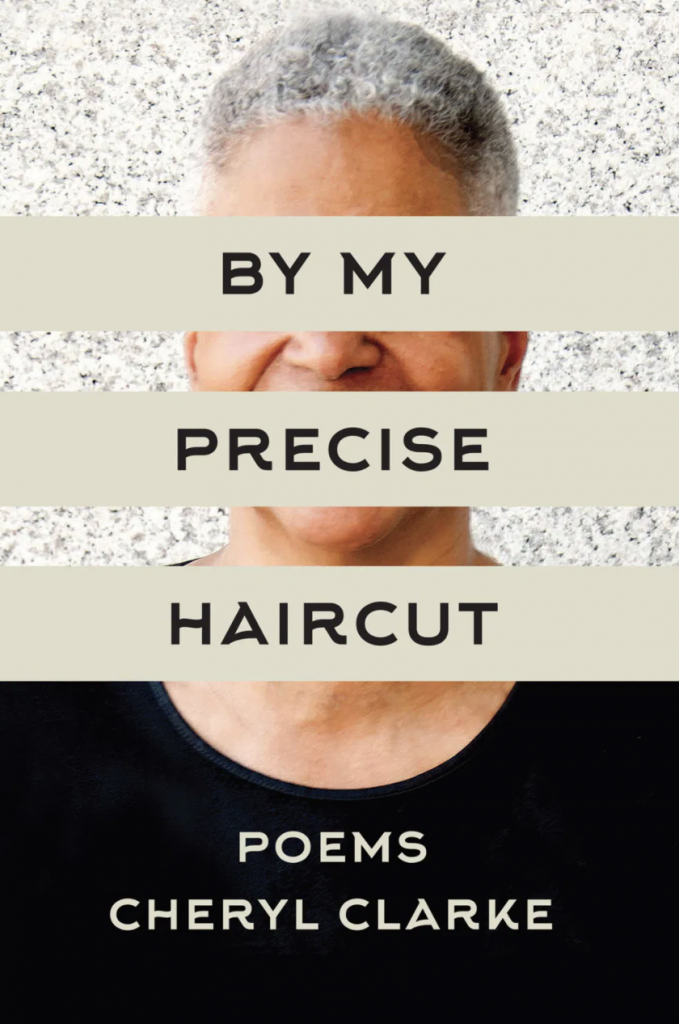 By My Precise Haircut by Cheryl Clarke
The Word Works | 2016
Selected by Kimiko Hahn for the 2015 Hilary Tham Capital Collection, Clarke's book is full of poems "confronting and interweaving issues of race, sex, gender, aging, history, and the individual's responsibility to the whole."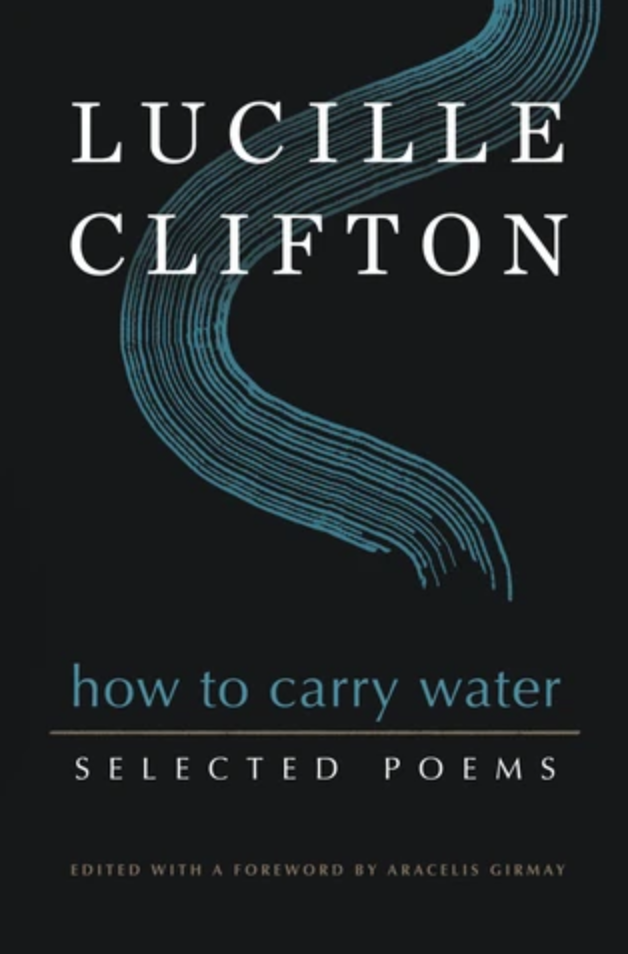 How to Carry Water by Lucille Clifton
BOA Editions | 2020
Edited and introduced by Aracelis Girmay, this selection of Clifton's poems "celebrates both familiar and lesser-known works by one of America's most beloved poets, including 10 newly discovered poems that have never been collected."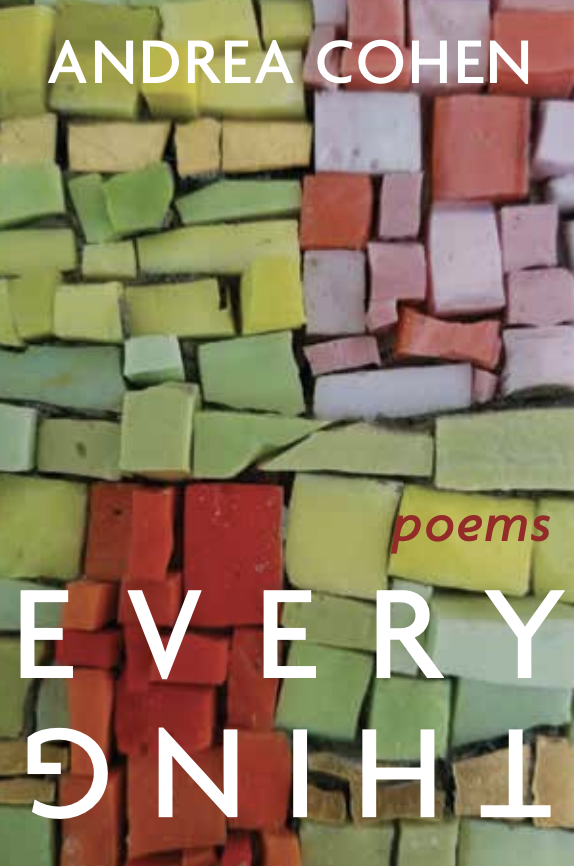 Everything by Andrea Cohen
Four Way Books | 2021
In this new poetry collection, Cohen "approaches the idea of the macro through an elastic inquiry of the micro" and "examines logic through analogy."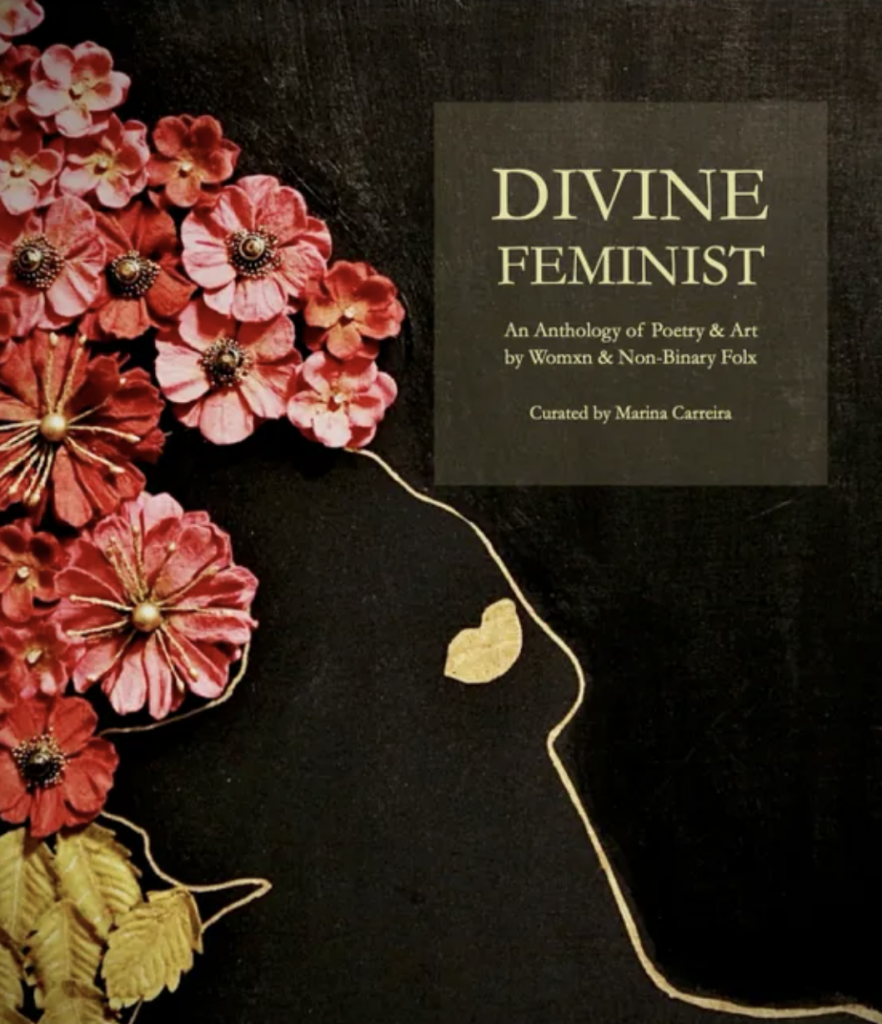 Divine Feminist: An Anthology of Poetry & Art by Womxn & Non-Binary Folx
Get Fresh Books | 2021
The poems in this anthology are, according to Marina Carreira, reminders "of all the brilliant and bold elements of our world, how every word and photograph capture the wild beauty and sacred darkness of existence."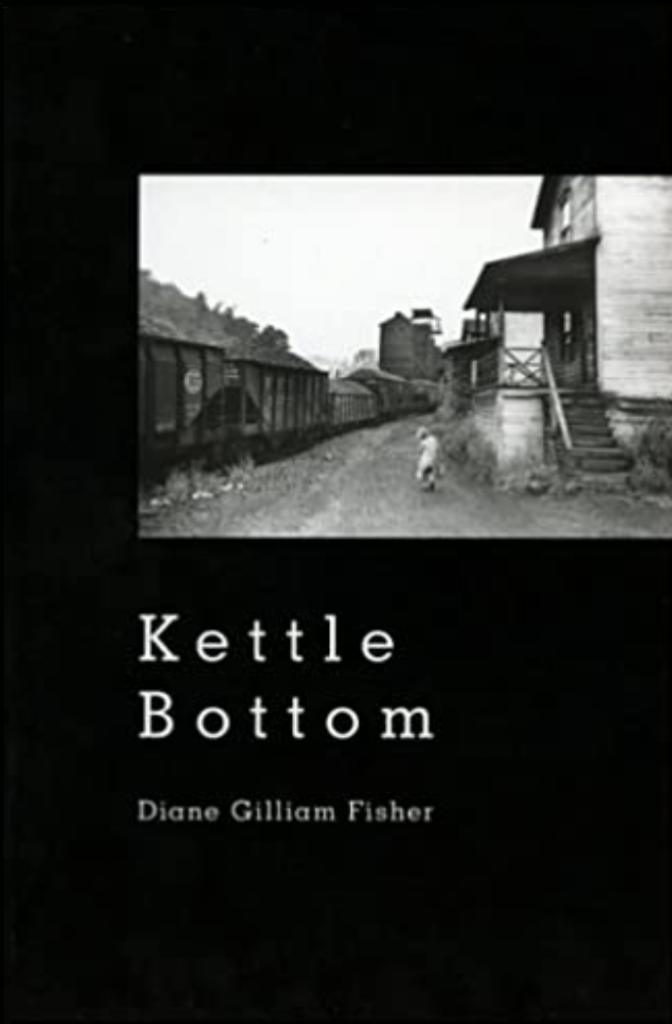 Kettle Bottom by Diane Gilliam
Perugia Press | 2004
Winner of the 2008 Thomas and Lillie D. Chaffin Award for Appalachian Writing, Kettle Bottom is "written in the voices of people living and working in the coal camps during the West Virginia coal mine wars of 1920–1921."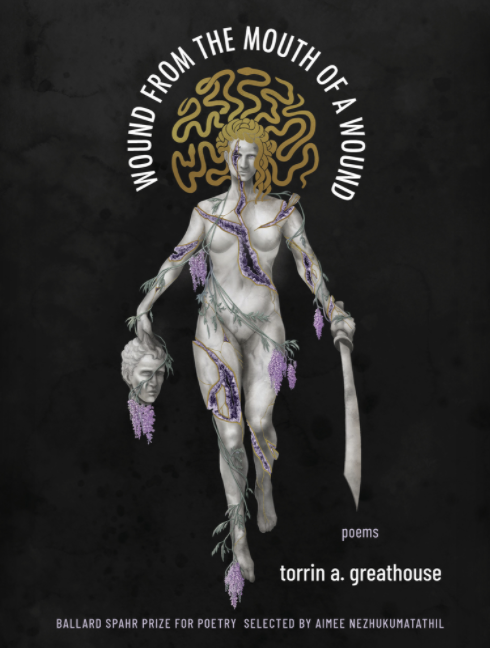 Wound from the Mouth of a Wound by torrin a. greathouse
Milkweed Editions | 2020
Selected by Aimee Nezhukumatathil as the winner of the 2020 Ballard Spahr Prize for Poetry, greathouse's debut collection "challenges a canon that decides what shades of beauty deserve to live in a poem."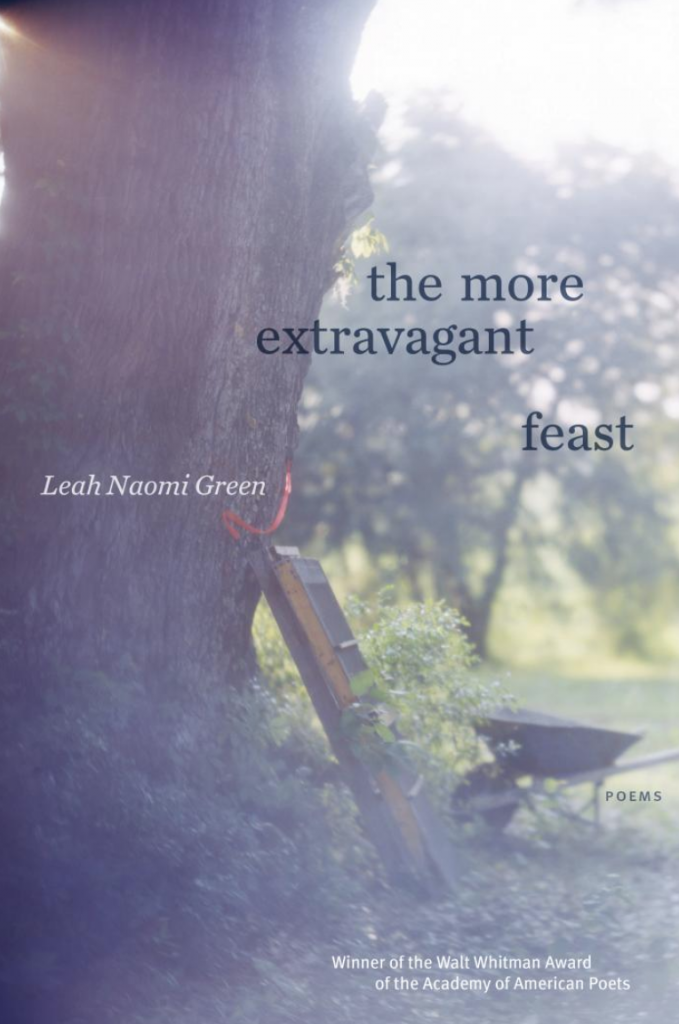 The More Extravagant Feast by Leah Naomi Green
Graywolf Press | 2020
Selected by Li-Young Lee as the winner of the Walt Whitman Award from the Academy of American Poets, this debut poetry collection "focuses on the trophic exchanges of a human body with the world via pregnancy, motherhood, and interconnection."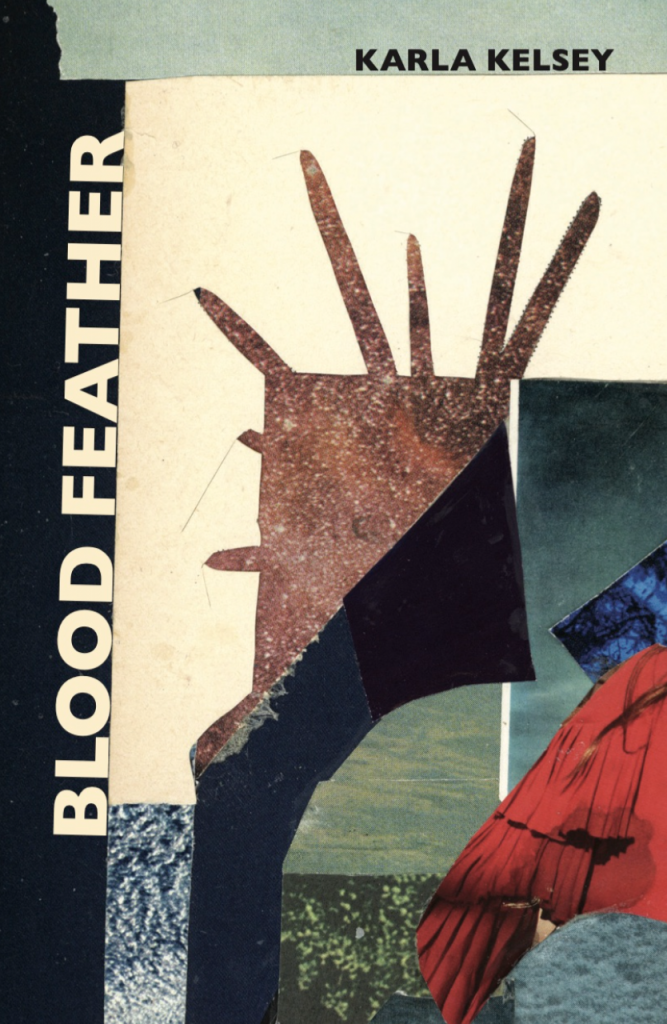 Blood Feather by Karla Kelsey
Tupelo Press | 2020
In Kelsey's fifth poetry collection, three fictive women "articulate a feminist philosophy of art-making and life-making for our fractured world."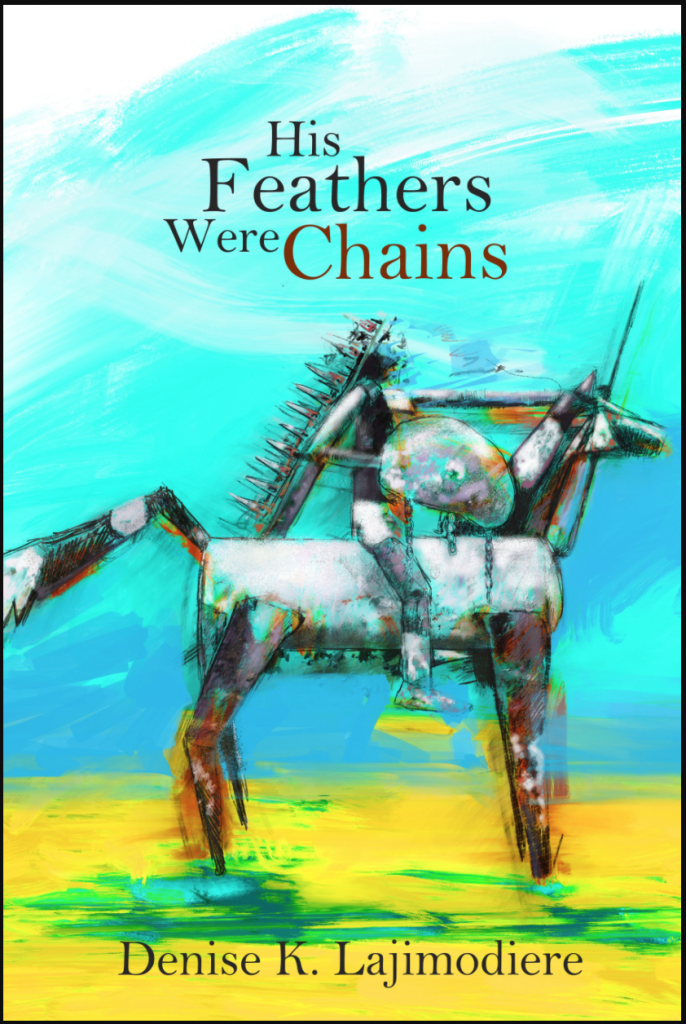 His Feathers Were Chains by Denise K. Lajimodiere
North Dakota State University Press | 2020
The third volume in the Contemporary Voices of Indigenous Peoples Series, this poetry collection is an "is overt criticism of settler society… subtle, approachable, and grounded in Ojibwe knowledge and customs."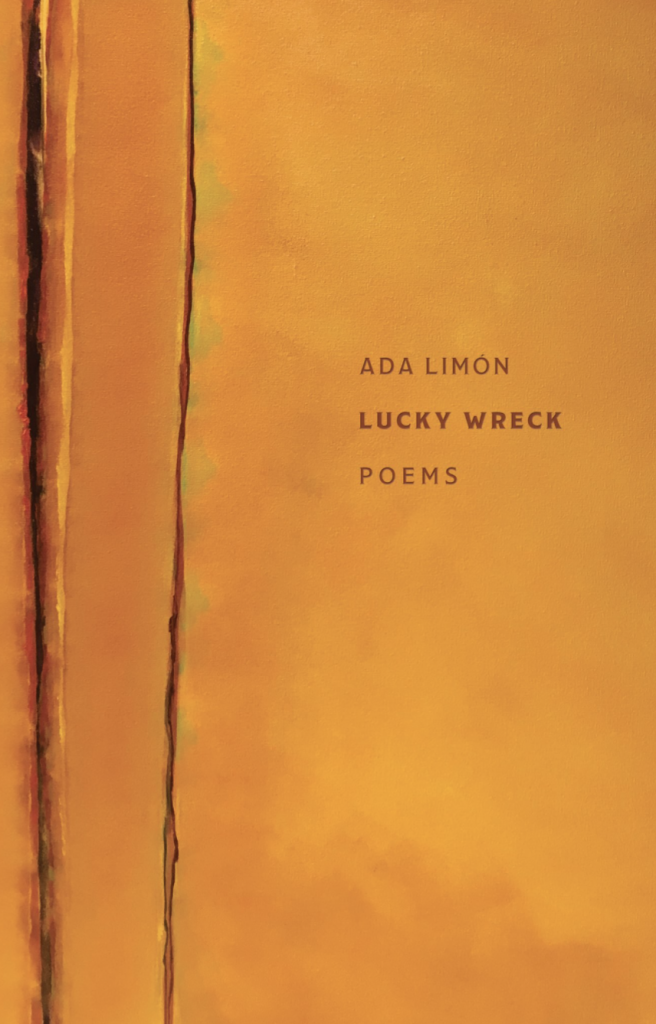 Lucky Wreck: 15th Anniversary Edition by Ada Limón
Autumn House Press | 2021
The poems in Lucky Wreck, published in a 15th anniversary edition, "trace the excitement of plans and the necessary swerving detours we must take when those plans fail."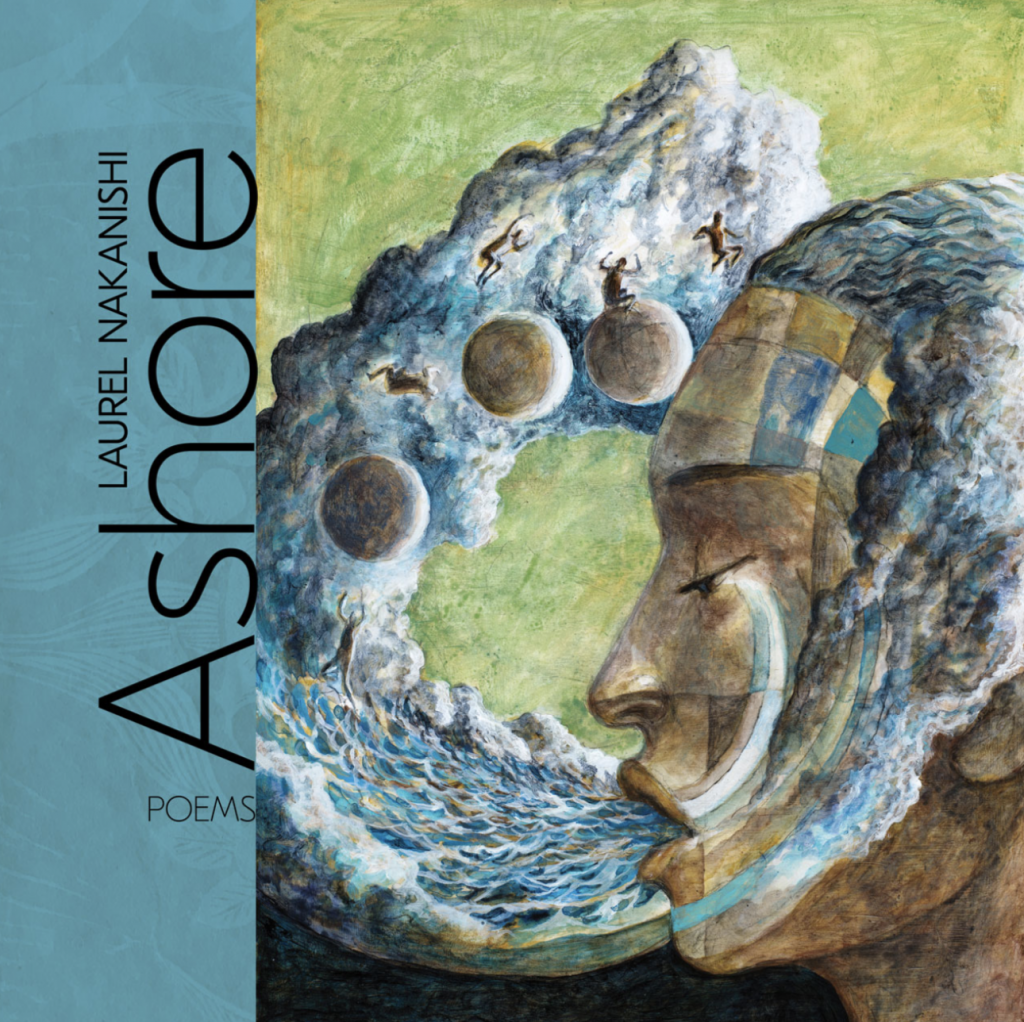 Ashore by Laurel Nakanishi
Tupelo Press | 2021
According to Campbell McGrath, Nakanishi's debut poetry collection is "a document of lyrical witness steeped in the language, history and mythology of her native Hawaii."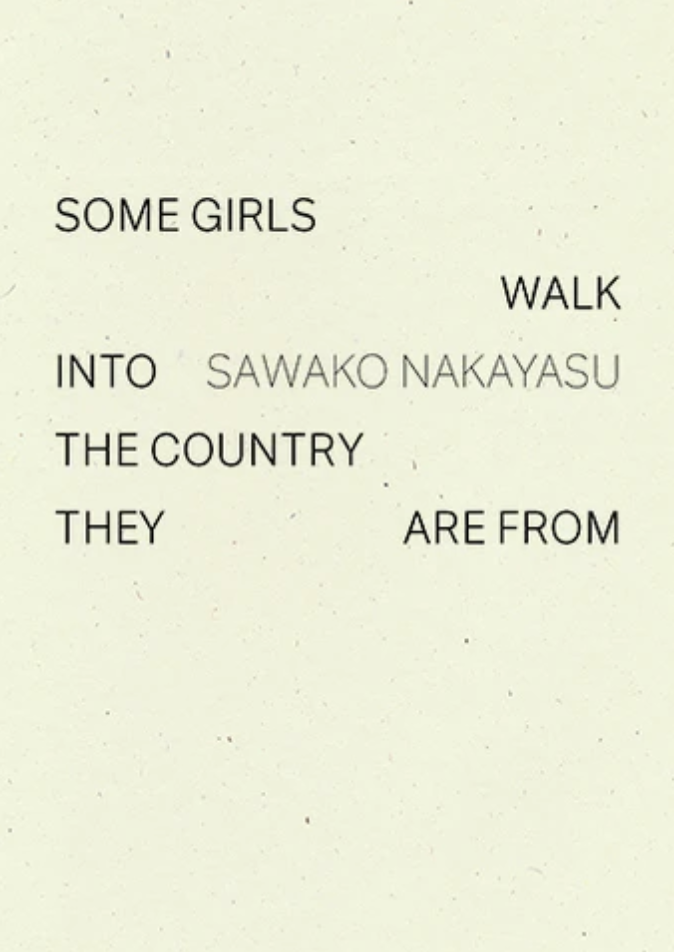 Some Girls Walk Into the Country They Are From by Sawako Nakayasu
Wave Books | 2020
In this poetry collection, "an unsettling diaspora of 'girls' is deployed as poetic form, as reclamation of diminutive pseudo-slur."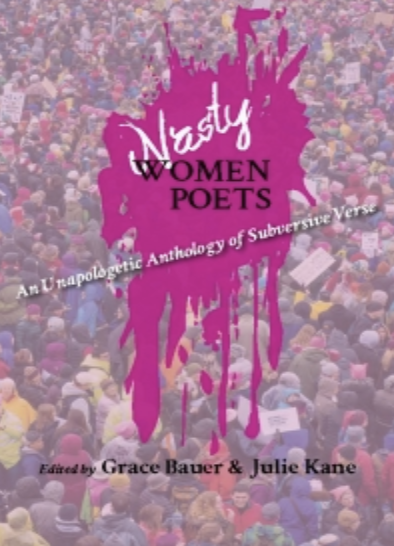 Nasty Women Poets
Lost Horse Press | 2017
Edited by Grace Bauer and Julie Kane, this poetry anthology features poets who "sing, swear, swagger, and celebrate, and stake claim to life and art on their own terms."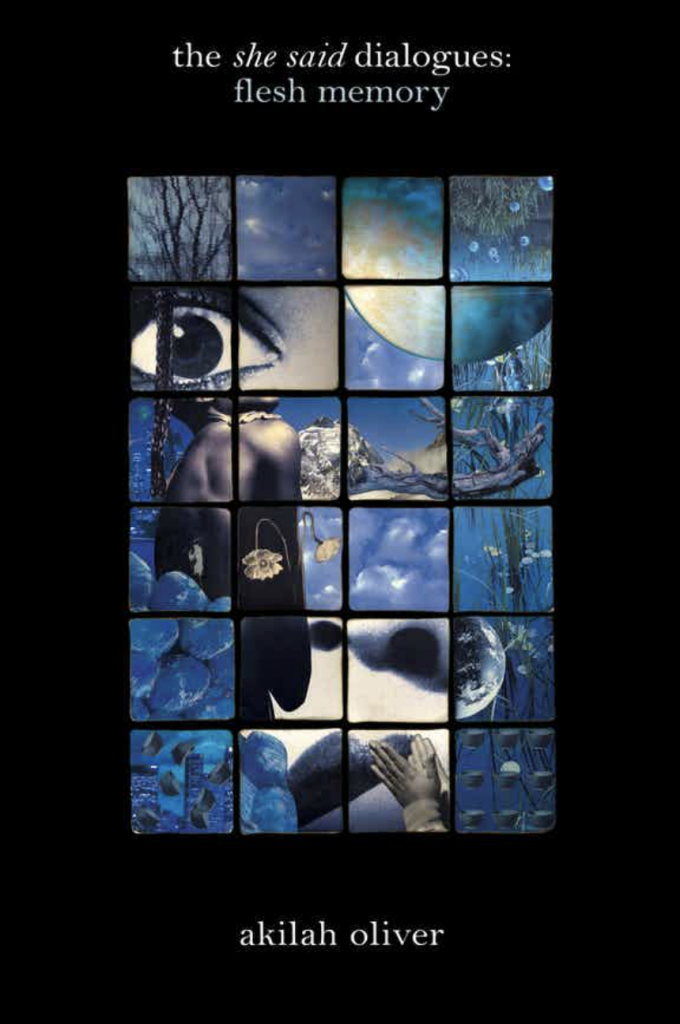 the she said dialogues: flesh memory by Akilah Oliver
Nightboat Books | 2021
This reprint of Oliver's 1999 poetry collection "investigates the non-linear synapses between desire, memory, blackness (as both a personal identity and a non-essentialist historical notion), sexuality and language."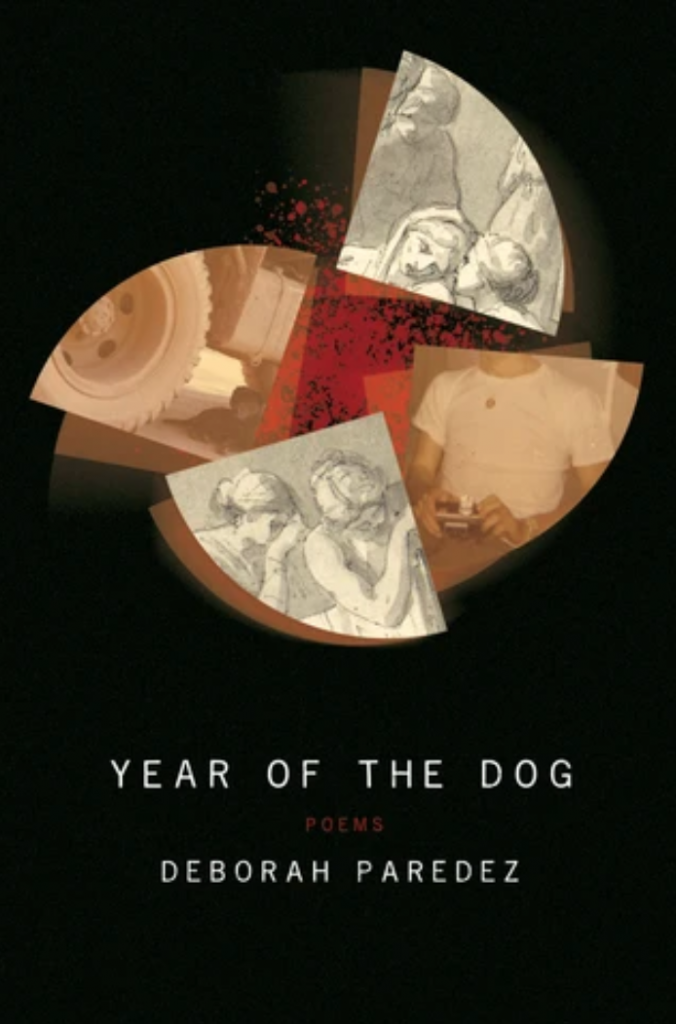 Year of the Dog by Deborah Paredez
BOA Editions | 2020
Paredez's second poetry collection "tells her story as a Latina daughter of the Vietnam War," incorporating historical texts, images, and myths and "never forgetting the outcry and outrage that women's voices have carried across time."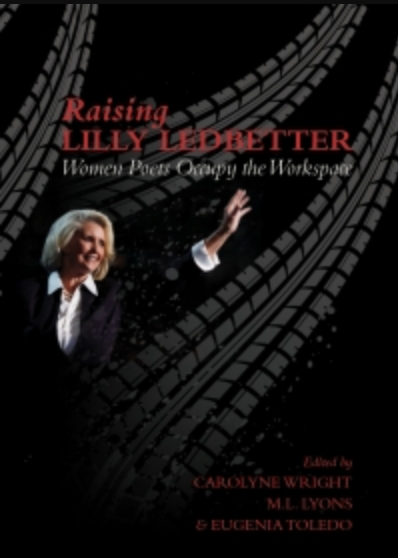 Raising Lilly Ledbetter: Women Poets Occupy the Workspace
Lost Horse Press | 2015
This anthology brings together "voices of women poets in the workspaces they occupy: from cotton rows to corner suites, trawlers to typing pools, nursing stations to space stations, factory floors to faculty offices."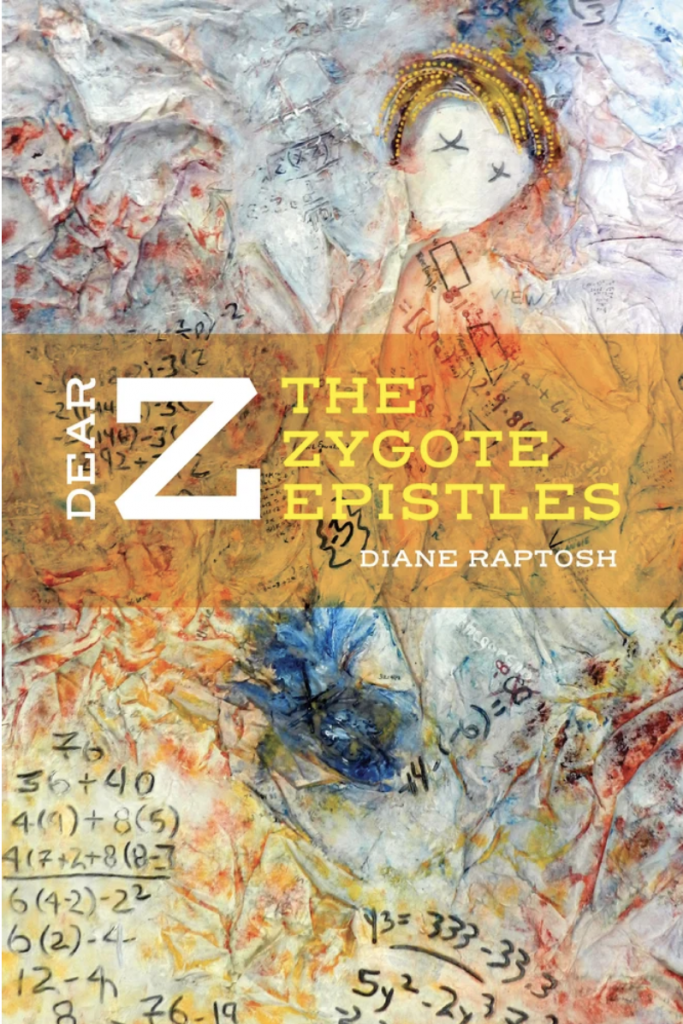 Dear Z by Diane Raptosh
Etruscan Press | 2020
Raptosh's latest poetry collection gathers "verse-letters to a newly fertilized zygote—not quite a person, nor even an embryo, but rather, the great human maybe."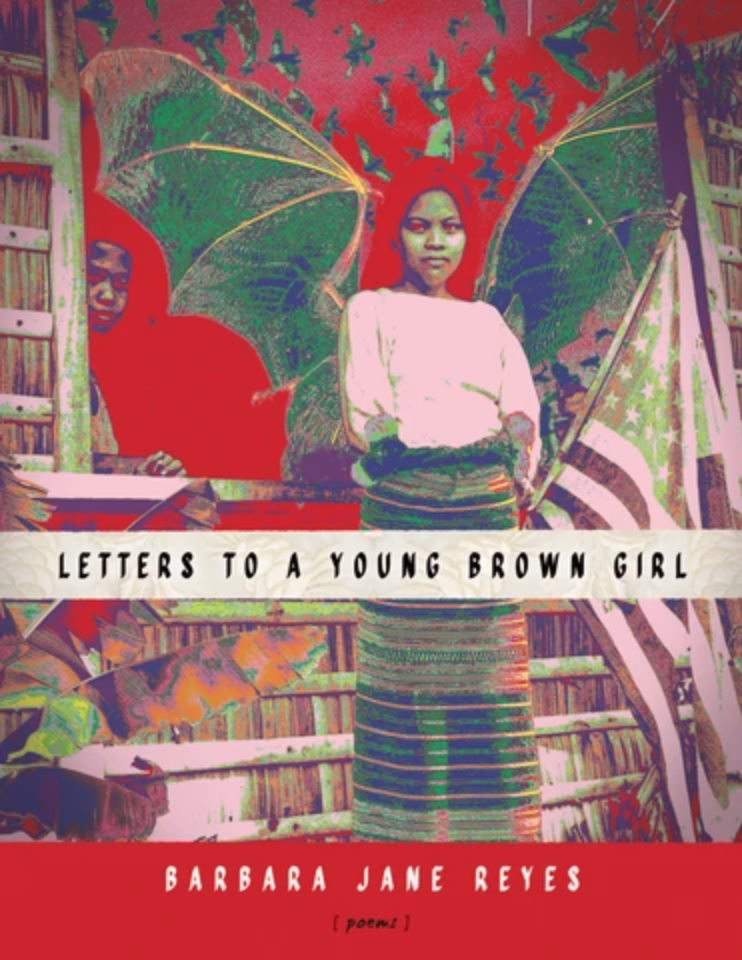 Letters to a Young Brown Girl by Barbara Jane Reyes
BOA Editions | 2020
Reyes's latest poetry collection "answers the questions of Filipino American girls and young women of color with bold affirmations of hard-won empathy, fierce intelligence, and a fine-tuned B.S. detector."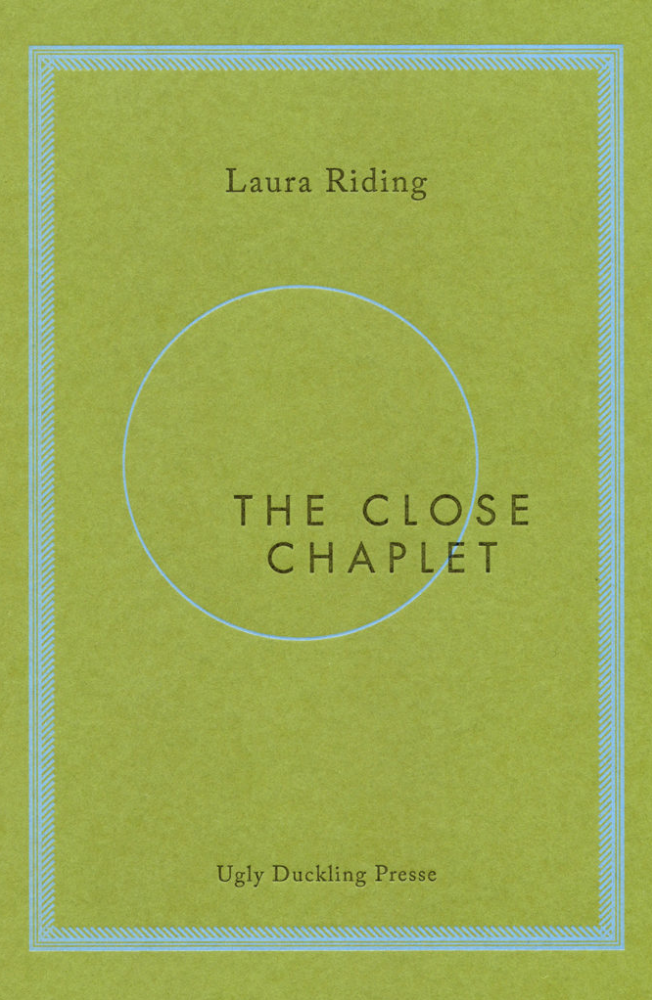 The Close Chaplet by Laura Riding
Ugly Duckling Presse | 2020
First published in 1926, Laura Riding's first book demonstrates her "early desire to depart from 'the close and well-tilled ground' of traditional lyric poetry."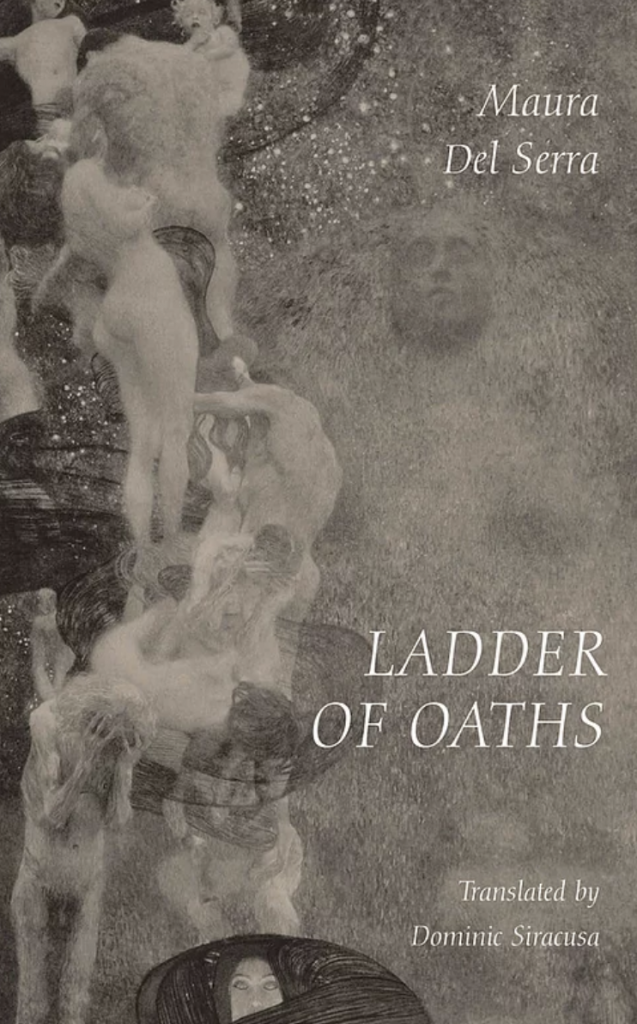 Ladder of Oaths by Maura Del Serra
Contra Mundum Press | 2016
Translated by Dominic Siracusa and containing poems and other texts Del Serra composed between 2010 and 2015, Ladder of Oaths "extends from cosmo-metaphysical openings to both autobiographical and civic themes."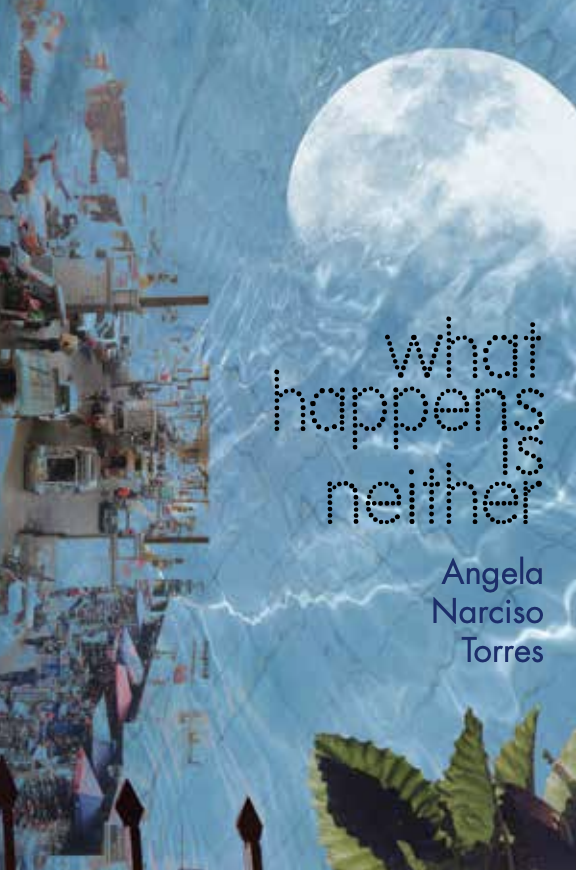 What Happens Is Neither by Angela Narciso Torres
Four Way Books | 2021
According to Tim Seibles, in this poetry collection Torres "has jimmied the lock to a house of intricate family memory and sumptuous wisdom."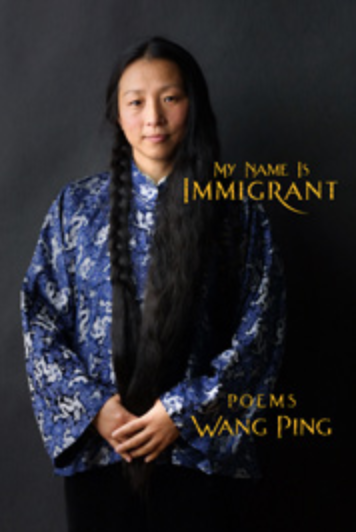 My Name Is Immigrant by Wang Ping
Hanging Loose Press | 2020
Wang's latest poetry collection is a "song for the plight and pride of immigrants around the globe."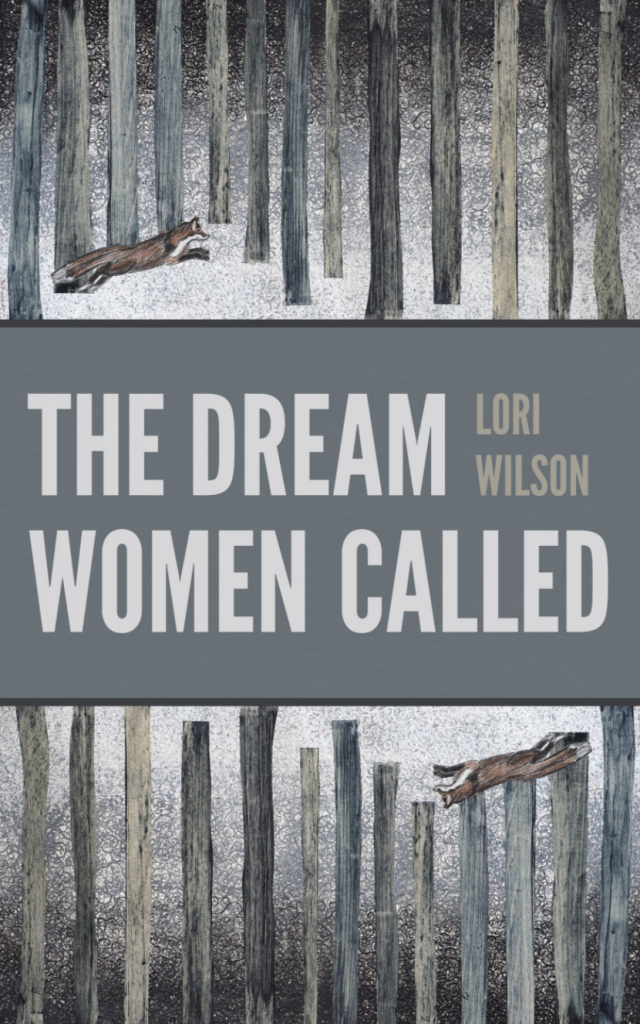 The Dream Women Called by Lori Wilson
Autumn House Press | 2021
The poems in Wilson's second poetry collection "create multifaceted portraits, particularly of relationships between mothers and daughters."
Literary Magazine Features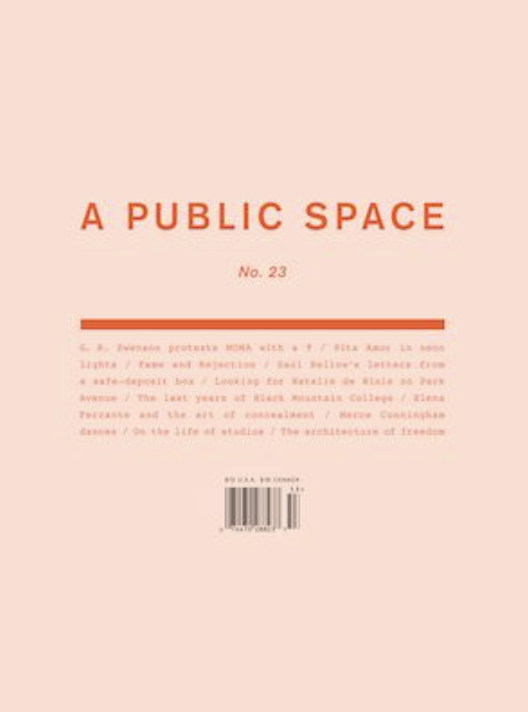 A Public Space No. 23
This issue of A Public Space includes a portfolio of women writers over the age of 60, featuring work by Bette Howland, Friederike Mayröcke, and more.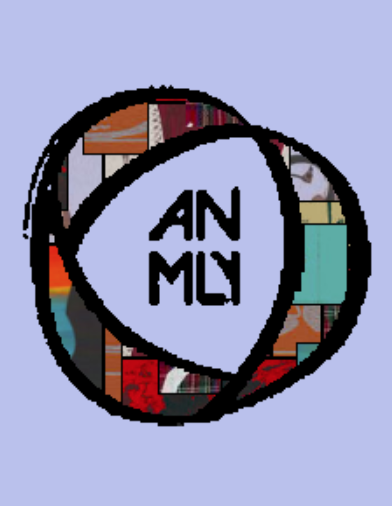 Anomaly #25 :: Speculative Fiction in Translation by Women
This special folio from 2017 highlights work by "some of the best female authors writing speculative fiction in languages other than English," including artists from Italy, China, France, and beyond.