For Women's History Month, observed annually during the month of March, we asked our members—independent presses, literary journals, and others—to share with us some of the books and magazines they recommend reading in celebration.
Poetry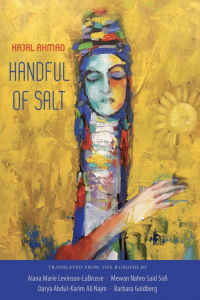 Handful of Salt by Kajal Ahmad
Translated from the Kurdish by Alana Marie Levinson-LaBrosse, Mewan Nahro Said Sofi, Darya Abdul-Karim Ali Najm, and Barbara Goldberg
The Word Works | 2016
According to Eve Ensler, these poems are "intoxications, sensual rumblings from the core of a woman's fire, burning through homeland and body, casting off time and space, sense and structure, unveiling, opening a new landscape, a new territory beyond logic or right and wrong."
BOA Editions | 2020
This poetry collection "examines the intricacies of mother–daughter relationships: what we inherit from our mothers, what we let go, what we hold, and what we pass on to our own children, both the visible and invisible."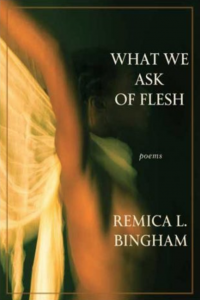 What We Ask of Flesh by Remica L. Bingham
Etruscan Press | 2013
In this poetry collection, which was a finalist for the Hurston/Wright Legacy Award in Poetry, Bingham "tells of women through time, their spirits borne through broken flesh, through wombs and memories."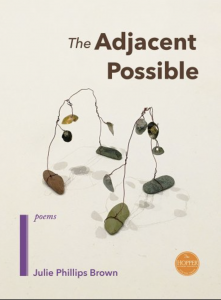 The Adjacent Possible by Julie Phillips Brown
Green Writers Press | 2021
This book-length sequence of linked poems "centers on problems of consciousness, inter-subjective relation, theories of emergence, and Buddhist philosophy."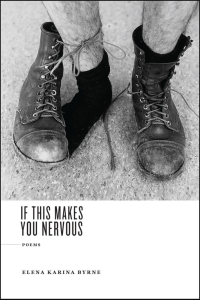 If This Makes You Nervous by Elena Karina Byrne
Omnidawn | 2021
Byrne's fourth collection of poems "offers what she describes as an homage to her art-immersed upbringing with poems that challenge perception as they create a dialogue between the speaker and sixty-six artists."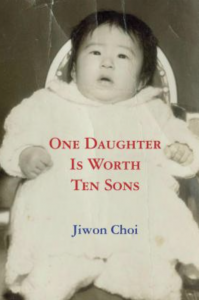 One Daughter Is Worth Ten Sons by Jiwon Choi
Hanging Loose Press | 2017
According to Joan Larkin, "Pissed-off, stripped down, and deadly serious these poems spare no one."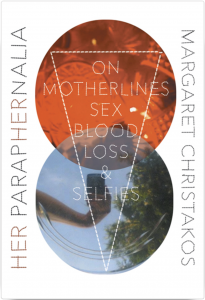 Her Paraphernalia: On Motherlines, Sex, Blood, Loss & Selfies by Margaret Christakos
Book*hug Press | 2016
This intergenre poetry collection is "formed of ten intimate études that move from considerations of mothering, sex and photography to settler bloodlines, erasure and divorce."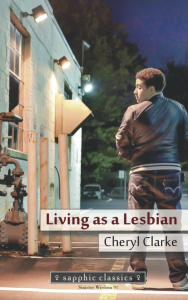 Living as a Lesbian by Cheryl Clarke
Sinister Wisdom | 2014
"Filled with sounds from her childhood in Washington, DC, the riffs of jazz musicians, and bluesy incantations," this poetry collection is "Clarke's paean to lesbian life."
Barrow Street Press | 2021 
According to Dorianne Laux, this poetry collection is "filled with fire and violence, mystery and magic, the loneliness of laundromats, rented houses, suicide, cornfields, hunger, and ultimately a naked raw survival."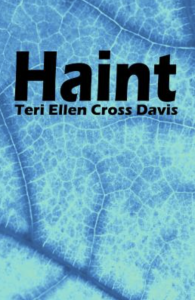 Haint by Teri Ellen Cross Davis
Gival Press | 2016
According to Cornelius Eady, this poetry collection "is a book of life. Not a book of survival, though the poet survives, not a book of reckoning, though the poet comes to terms with many things."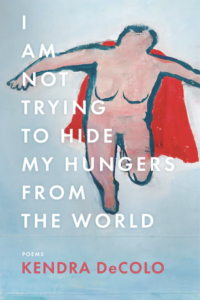 I Am Not Trying to Hide My Hungers from the World by Kendra DeColo
BOA Editions | 2021
The poems in this collection "interrogate patriarchal narratives about childbirth, postpartum healing, and motherhood through the lens of pop culture and the political zeitgeist."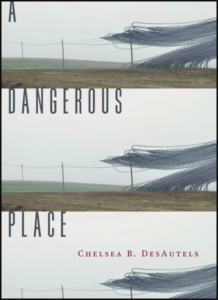 A Dangerous Place by Chelsea B. Desautels
Sarabande Books | 2021
This debut poetry collection "is the story of a woman with two swellings in her belly: a nascent baby, and a cancerous tumor."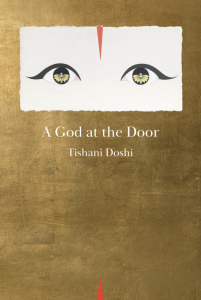 A God at the Door by Tishani Doshi
Copper Canyon Press | 2021
This poetry collection "interrupts the news cycle to pause in grief or delight, to restore power to language" and "invites the reader on a pilgrimage―one that leads us back to the sacred temple of ourselves."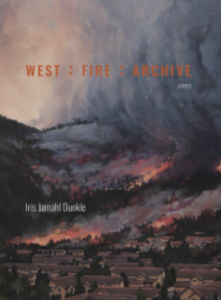 West : Fire : Archive by Iris Jamahl Dunkle
Center for Literary Publishing/Colorado Review | 2021
Dunkle's poetry collection "challenges preconceived, androcentric ideas about biography, autobiography, and history fueled by the Western myth of progress presented in Frederick Jackson Turner's 'frontier thesis.'"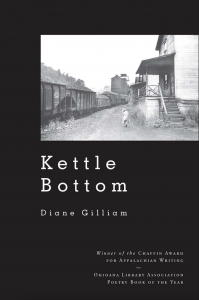 Kettle Bottom by Diane Gilliam
Perugia Press | 2004
Winner of the 2008 Thomas and Lillie D. Chaffin Award for Appalachian Writing, Kettle Bottom is "written in the voices of people living and working in the coal camps during the West Virginia coal mine wars of 1920–1921."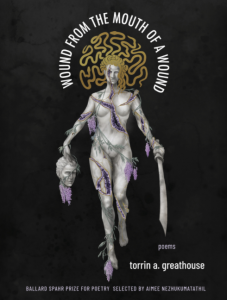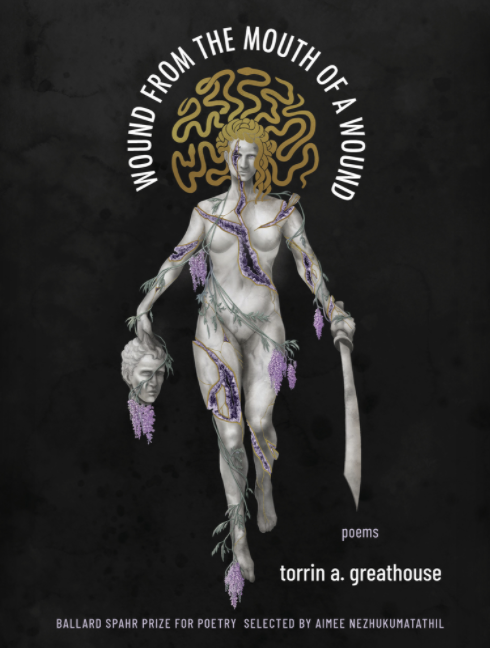 Wound from the Mouth of a Wound by torrin a. greathouse
Milkweed Editions | 2020
Selected by Aimee Nezhukumatathil as the winner of the 2020 Ballard Spahr Prize for Poetry, greathouse's debut collection "challenges a canon that decides what shades of beauty deserve to live in a poem."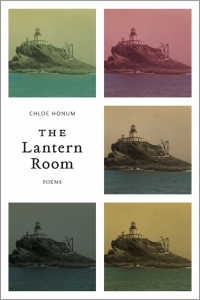 The Lantern Room by Chloe Honum
Tupelo Press | 2022
According to Allison Titus, The Lantern Room "is stunning and harrowing, built of poems that interrogate the wound of grief, the wound of love, and insist on asking an impossible question."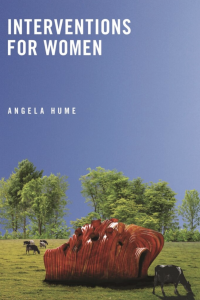 Interventions for Women by Angela Hume
Omnidawn | 2021
In this poetry collection, Hume "writes directly about the experience of womanhood, addressing the boundaries and pressures imposed from childhood on."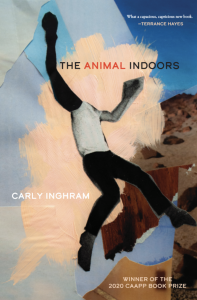 The Animal Indoors by Carly Inghram
Autumn House Press | 2021
Inghram's poems "explore the day-to-day experiences of a Black queer woman who is ceaselessly bombarded with images of mass-consumerism, white supremacy, and sexism, and who is forced, often reluctantly, back indoors and away from this outside chaos."
CavanKerry Press | 2020
In this poetry collection Jacobik presents 58 poems in Eleanor Roosevelt's voice, "told against the backdrop of many of the major national and international events of the 20th century."
Copper Canyon Press | 2021
Collected in this definitive volume, Jordan's poems "are at once of their era and tragically current, with subject matter including racist police brutality, violence against women, and the opportunity for global solidarity amongst people who are marginalized or outside of the norm."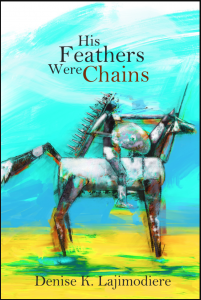 His Feathers Were Chains by Denise K. Lajimodiere
North Dakota State University Press | 2020
The third volume in the Contemporary Voices of Indigenous Peoples Series, this poetry collection is an "overt criticism of settler society… subtle, approachable, and grounded in Ojibwe knowledge and customs."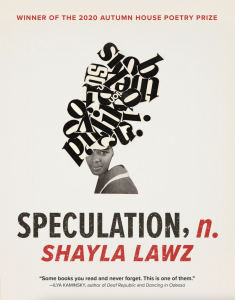 speculation, n. by Shayla Lawz
Autumn House Press | 2021
This debut poetry collection "brings together poetry, sound, and performance to challenge our spectatorship and the reproduction of the Black body."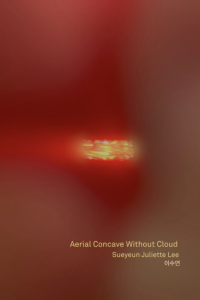 Aerial Concave Without Cloud by Sueyeun Juliette Lee
Nightboat Books | 2022
Aerial Concave Without Cloud is a collection of poetry "steeped in the bluest apocalypse light of solar collapse and the pale, ghostly light of personal devastation and grief."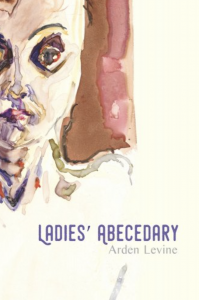 Ladies' Abecedary by Arden Levine
Small Harbor Publishing | 2021
This poetry collection is an "alphabetic parade" in which "portraits of women's lives flash past our eyes."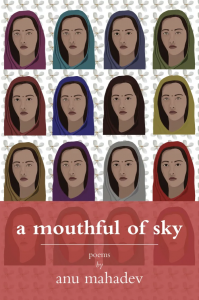 A Mouthful of Sky by Anu Mahadev
Get Fresh Books Publishing | 2022
In Mahadev's poetry collection, "sensual and sexual pleasures, joys, and freedoms are woven together with gendered inequities, misogyny, and cruelty."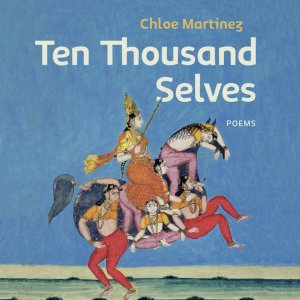 Ten Thousand Selves by Chloe Martinez
The Word Works | 2021
According to Adrian Matejka, this poetry collection "immerses us in a complicated poetic in which the geographies of the self are transposed and transformed by the geographies of the external world."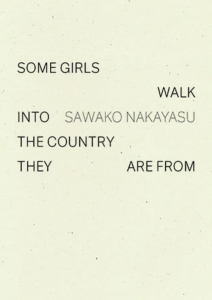 Some Girls Walk Into the Country They Are From by Sawako Nakayasu
Wave Books | 2020
In this poetry collection, "an unsettling diaspora of 'girls' is deployed as poetic form, as reclamation of diminutive pseudo-slur."
Sarabande Books | 2021
In this poetry collection, Ossip "meditates on our various responses to our country—whether ironic, infantile, righteous, or defeated."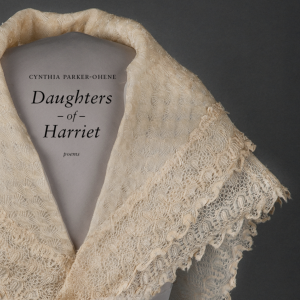 Daughters of Harriet by Cynthia Parker-Ohene
Center for Literary Publishing/Colorado Review | 2022
According to Taylor Johnson, this poetry collection forthcoming in March 2022 is "an anatemporal cistern for pleasure, irreverence, and memory that invites the reader to enter into the wild lineage of those who walked on water, whose crossing meant a rupture in language."
Perugia Press | 2018
This debut poetry collection "chronicles coming of age as a woman: the violence of discovery, the evolution of sexuality, and the demanding yet necessary acts of self-preservation and resistance."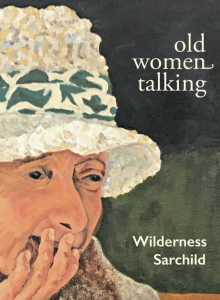 Old Women Talking by Wilderness Sarchild
Passager Books | 2017
According to Marge Piercy, Sarchild "wrestles honestly with wrinkles, fear of dementia, the loss of friends and loved ones and demands of herself that she say yes to aging and yes to the fact of her own eventual death."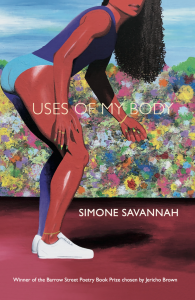 Uses of My Body by Simone Savannah
Barrow Street Press | 2020
This poetry collection is "a bold first book about womanhood, daughterhood, and physical intimacy, and about how we experience these states only in larger communities of knowing."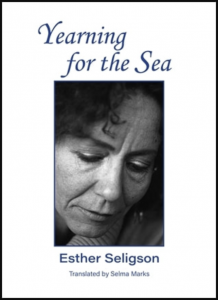 Yearning for the Sea by Esther Seligson
Translated from the Spanish by Selma Marks
Frayed Edge Press | 2021
This feminist retelling of Homer's Odyssey "centers Penelope and her feelings of loss and desire."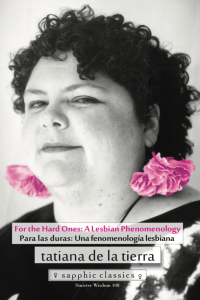 Para las duras: Una fenomonologia lesbiana / For the Hard Ones: A Lesbian Phenomenology by tatiana de la tierra 
Sinister Wisdom | 2018
Originally published in 2002, this bilingual poetry collection exists "from and beyond the boundaries of language, sexuality, and genre" and is "overlaid with the sexual character, experimental prose, and levity."
CavanKerry Press | 2021
Set against the historical backdrop of the Salem Witch Trials, this poetry collection is "about women who are innocent and are used and/or disregarded by the culture: women viewed as witches, women making their own choices, women fighting for freedom."
Butch Geography by Stacey Waite
Tupelo Press | 2013
According to Emily May Anderson, "Although gender is never simple in Waite's book, this inclination to let it speak, in all of its various incarnations, gives the book a great strength and relevance."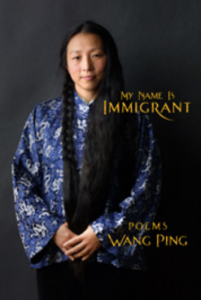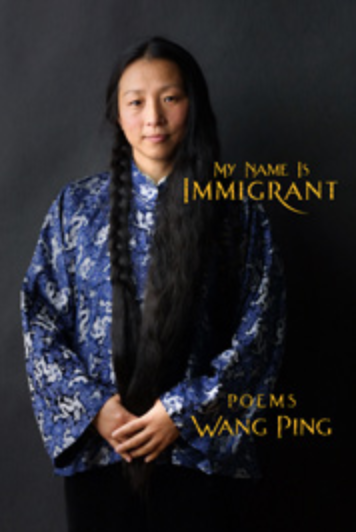 My Name Is Immigrant by Wang Ping
Hanging Loose Press | 2020
Wang's latest poetry collection is a "song for the plight and pride of immigrants around the globe."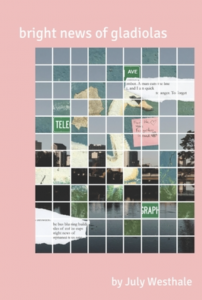 bright news of gladiolas by July Westhale
Small Harbor Publishing | 2021
According to Rage Hezekiah, these poems "leave us simultaneously destabilized and riddled with hope, they emit haloes of something bigger than us."
Fiction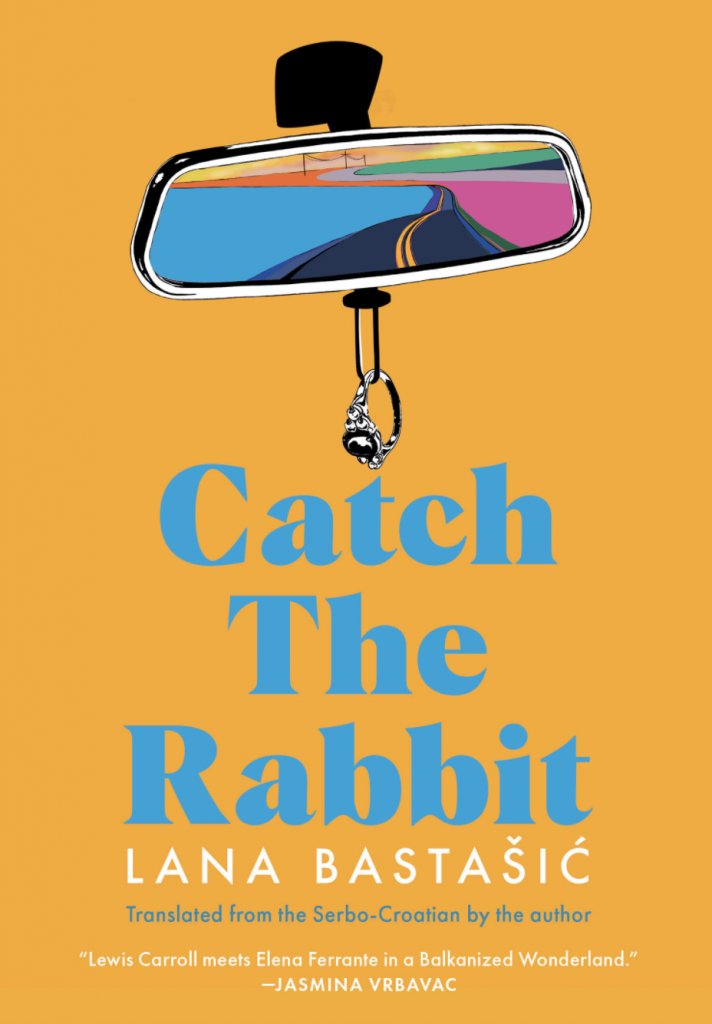 Catch the Rabbit by Lana Bastašić
Translated from the Serbo-Croatian by the author
Restless Books | June 1, 2021
Winner of the 2020 European Union Prize for Literature, Bastašić's debut novel is "a modern-day Alice in Wonderland set in post-war Bosnia, in which two young women plunge into the illusive landscape of their shared history."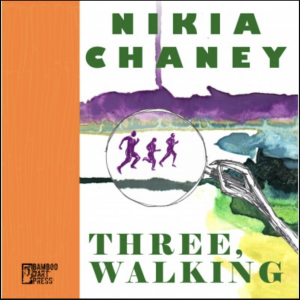 Three, Walking by Nikia Chaney
Bamboo Dart Press | 2021
The stories in this chapbook "explore three worlds in which three brave women push against the external structures of their strange worlds that almost work the same way as ours."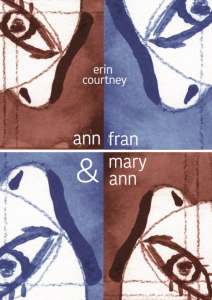 Ann, Fran, and Mary Ann by Erin Courtney
53rd State Press | 2021
This drama is "a deeply reflective, reflecting, refracting play about trauma, God, patterns, and the way they live in our bodies, our minds, and acts of love."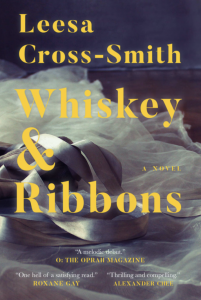 Whiskey & Ribbons by Leesa Cross-Smith
Hub City Press | 2019
Set in contemporary Louisville, this debut novel "surrounding the death of a police officer is a requiem for marriage, friendship and family."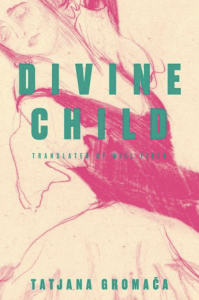 Divine Child by Tatjana Gromača
Translated by Will Firth
Sandorf Passage | 2021
This novel "speaks to the destinies of women in Balkan and Eastern European societies, rendering a new perspective on European post-communist literature: fragmentary as memory, uncanny as twilight, and strong as love."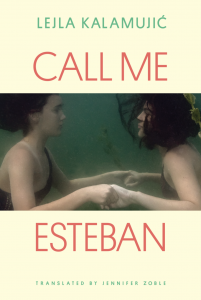 Call Me Esteban by Lejla Kalamujić
Translated by Jennifer Zoble
Sandorf Passage | 2021
This collection of linked stories "depicts pre- and post-war Sarajevo by charting a daughter coping with losing her mother, but discovering herself."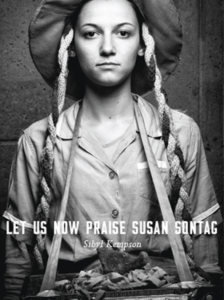 Let Us Now Praise Susan Sontag by Sibyl Kempson
53rd State Press | 2015
"Set in Alabama at the scene of James Agee and Walker Evans's famous reporting," this play "
"brings Kempson's attention to the ethical snares of poetic journalism and what it means to work on the land."
Translated from the French by Emily Gogolak
Deep Vellum Publishing | 2017 
In this novel, "the narrative shifts between the voices of four women, their lives interwoven with magic and fraught equally with hope and despair."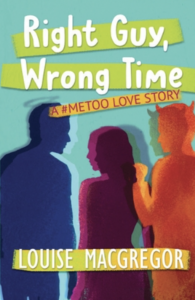 Right Guy, Wrong Time by Louise MacGregor
Frayed Edge Press | 2021
This "offbeat feminist romance moves beyond 'girl meets guy,' dealing empathetically with the challenges of dating in the aftermath of rape."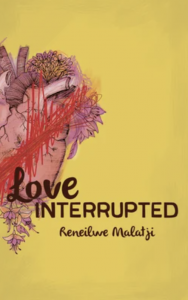 Love Interrupted by Reneilwe Malatji
Catalyst Press | 2018
In her debut collection of short fiction, Malatji "invites us into the intimate lives of South African women—their whispered conversations, their love lives, their triumphs and heartbreaks."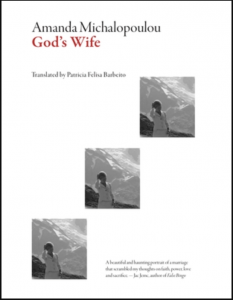 God's Wife by Amanda Michalopoulou
Translated from the Greek by Patricia Felisa Barbeito 
Deep Vellum Publishing | 2019
This novel is "a love story, a philosophical treatise on the nature of faith and divinity, a self-conscious meditation on the nature of writing and creativity, and a feminist tract all rolled into one."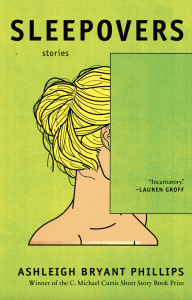 Sleepovers by Ashleigh Bryant Phillips
Hub City Press | 2020
This short story collection features "a runaway teen, a mattress salesman, feral kittens, an elderly bachelorette wearing a horsehair locket, and a little girl named after Shania Twain."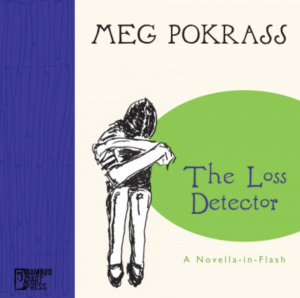 The Loss Detector by Meg Pokrass
Bamboo Dart Press | 2020
This novella is "a funny/sad portrait of teenage blues and of a small, transplanted family of non-conformists."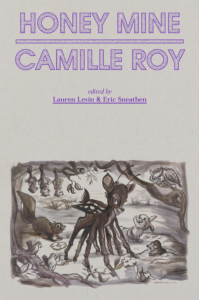 Honey Mine: Collected Stories by Camille Roy
Nightboat Books | 2021
Edited by Lauren Levin and Eric Sneathen, this short story collection "explores what it takes to survive as a young sex and gender outlaw in the heart of America."
The Philosophical Transactions of Maria van Leeuwenhoek, Antoni's Dochter by Heather Tosteson
Wising Up Press | 2017
This novel set in 17th century Holland asks of its protagonist, "As a woman, as a daughter of marriageable age, where do her loyalty, her love, and her integrity lie? Who will carry her theories forward?"
Book*hug Press | 2021
This debut novel "about intergenerational female relationships and resistance found in the unlikeliest of places… explores the precarity of rural existence and the essential nature of abortion."
Nonfiction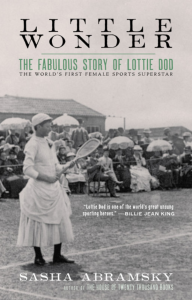 Little Wonder: The Fabulous Story of Lottie Dod, the World's First Female Sports Superstar by Sasha Abramsky
Akashic Books | August 2020
This latest biography from the Edge of Sports imprint follows Lottie Dod, "a truly extraordinary sports figure who blazed trails of glory in the late nineteenth and early twentieth centuries."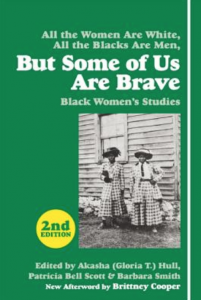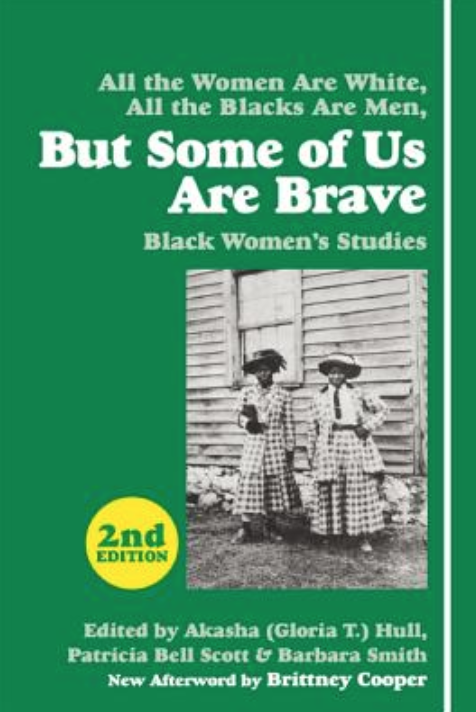 But Some of Us Are Brave: Black Women's Studies
Feminist Press | 1993
Edited by Akasha (Gloria T.) Hull, Patricia Bell-Scott, and Barbara Smith and originally published in 1982, All the Women Are White, All the Blacks Are Men, But Some of Us Are Brave: Black Women's Studies is the first comprehensive collection of black feminist scholarship.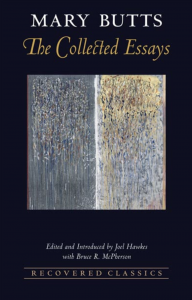 The Collected Essays by Mary Butts
McPherson & Company | 2021
The Collected Essays is "the latest addition to an ongoing project to bring almost all of Mary Butts's writings into print," featuring essays and literary reviews mostly written by Butts between 1932 and 1937.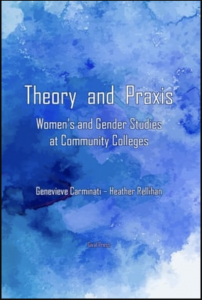 Theory & Praxis by Genevieve Carminati
​Gival Press | 2019
Focused on women's and gender studies at community colleges, this book "brings together voices from faculty, researchers, program administrators, and students to examine the promise and challenges that these programs have in higher education."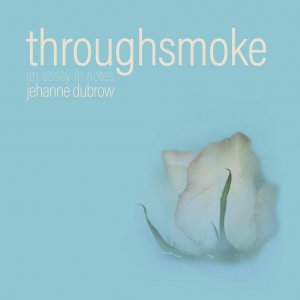 throughsmoke by Jehanne Dubrow
New Rivers Press | 2019
According to Julie Marie Wade, throughsmoke is "a capacious lyric essay that distills many voices into one."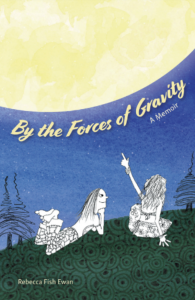 By the Forces of Gravity: An Illustrated Memoir by Rebecca Fish Ewan
Books by Hippocampus | 2018
By the Forces of Gravity is "a coming-of-age memoir told through drawings and free verse and reflects on a childhood friendship cut short by tragedy."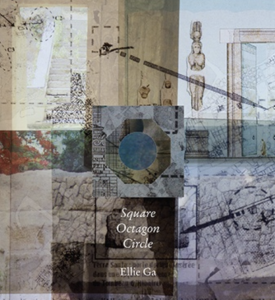 Square Octagon Circle by Ellie Ga
Siglio Press | 2018
In this "narrative of image and text," an artist and an archaeologist consider the Lighthouse of Alexandria, "navigating the spaces between history, memory and mythology, translation and mistranslation, the uncovered and the overlooked."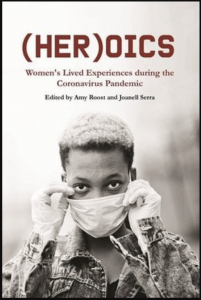 (Her)oics: Women's Lived Experiences During the Coronavirus Pandemic
Regal House Publishing | 2021 
Edited by Amy Roost and Joanell Serra, this collection features "front-line responders and recovering patients; going out to work, staying home to work, and losing their jobs; living with multiple generations and living in isolation; women grieving loved ones and celebrating new love; women preparing to give birth and supporting the dying."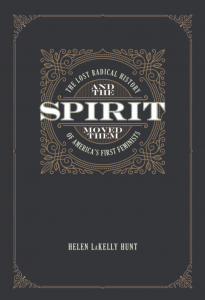 And the Spirit Moved Them: The Lost Radical History of America's First Feminists by Helen LaKelly Hunt
Feminist Press | 2017
This book explores how, "a decade prior to the Seneca Falls Convention, black and white women joined together at the 1837 Anti-Slavery Convention in the first instance of political organizing by American women, for American women."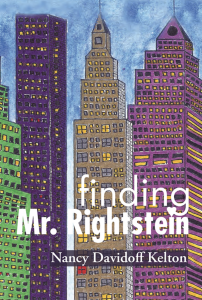 Finding Mr. Rightstein by Nancy Davidoff Kelton
Passager Books | 2016
This memoir explores "the often daunting but never dull world of dating as a divorced mom in Manhattan."
Wave Books | 2019
In this essay collection, Lasky "explores the powers and complexities of the lyric, 'metaphysical I,' which she exposes as one of the central expressions of human wildness."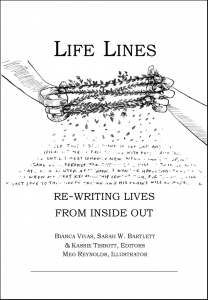 Life Lines: Re-Writing Lives from Inside Out
Green Writers Press | 2019
In this collection, women incarcerated in Vermont "tell their first-person accounts of addiction and mental illness within the prison setting, thus highlighting the challenges these women face in moving forward with their lives."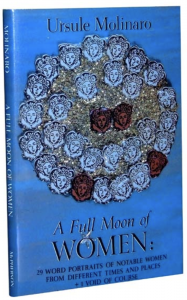 A Full Moon of Women: 29 Word Portraits of Notable Women from Different Times and Places, +1 Void of Course  by Ursule Molinaro
McPherson & Co. | 1993
This book features miniature biographies of Charlotte Corday, Joan of Arc, Lucy Goodale Thurston, Clara Schumann, Simone Weil, Alice Neel, Zenobia, Mu-Lan Hwa, Adele Hugo, and other "heroines whose rebellious daring shaped the meaning of the feminine experience."
Bellevue Literary Press | 2020
In this extended lyric essay, Olstein "mines her lifelong experience with migraine to deliver a marvelously idiosyncratic cultural history of pain–how we experience, express, treat, and mistreat it."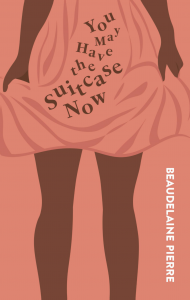 You May Have the Suitcase Now by Beaudelaine Pierre
New Rivers Press | 2021
According to Joëlle Vitiello, Pierre "offers a complex gaze on immigration in the Youwés (US) through the experience of a Haitian woman coming to grips with her history, with the unforgiving world of her new surroundings in the Twin Cities, with her hopes, despairs, and children's future."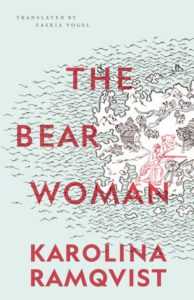 The Bear Woman by Karolina Ramqvist
Translated by Saskia Vogel
Coach House Books | 2022
Blending autofiction and essay, Ramqvist "explores what it means to write history, how women's stories have been told, and wonders, in this time of narrative fatigue and a new wave feminism that the author does not quite relate to, where we have gotten ourselves to."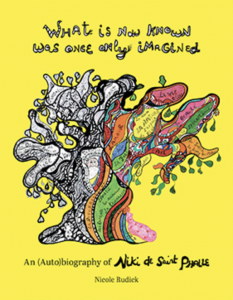 What Is Now Known Was Once Only Imagined: An (Auto)biography of Niki de Saint Phalle by Nicole Rudick
Siglio Press | February 21, 2022
This "unconventional, illuminated biography, told in the first person in Saint Phalle's voice and her own hand, dilates large and small moments in Saint Phalle's remarkable life as an artist who pointedly challenged taboos."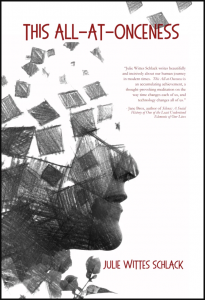 This All-at-Onceness by Julie Wittes Schlack
Regal House Publishing | 2019
This collection of linked essays is "a vivid, personal journey through the political and cultural movements that have shaped every generation from the Baby Boomers to the Parkland kids."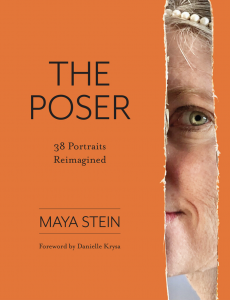 The Poser: 38 Portraits Reimagined by Maya Stein
Toadhall Editions | 2021
"Part art book, part essay series, part something else entirely," The Poser is a collection of contemporary portrait reenactments completed in the spring of 2020.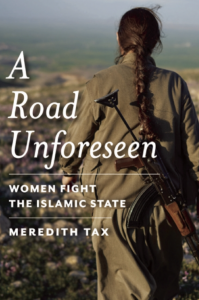 A Road Unforeseen by Meredith Tax
Bellevue Literary Press | 2016
A Road Unforeseen "recounts the dramatic, underreported history of the Rojava Kurds, whose all-women militia was instrumental in the perilous mountaintop rescue of tens of thousands of civilians besieged in Iraq."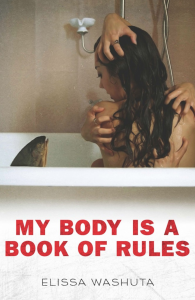 My Body Is a Book of Rules by Elissa Washuta
Red Hen Press | 2014
In Washuta's debut memoir, "her crisis of American Indian identity bleeds into other areas of self-doubt; mental illness, sexual trauma, ethnic identity, and independence become intertwined."
Translated from the Spanish by Jessica Powell
Restless Books | 2020
Peruvian essayist Wiener's latest book is "a fierce and funny exploration of sex, pregnancy, and motherhood that delves headlong into our fraught fascination with human reproduction."
Literary Magazines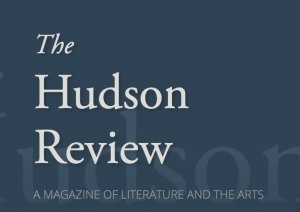 "Thirst" by Alia Ahmed
The Hudson Review | 2022
This story begins, "I flirt with the help. I do it everywhere I go. It's a sickness."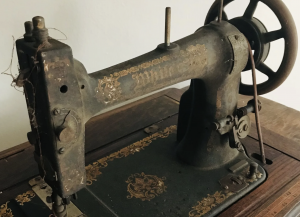 "Ameriki" by Eirené Archolekas
Arkana | Issue 10
This poem begins, "I am a captive of the American dream / in someone else's head / I am the product of someone else's choice…."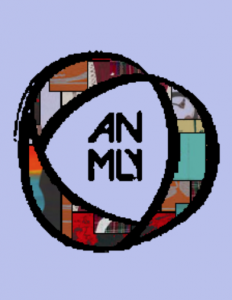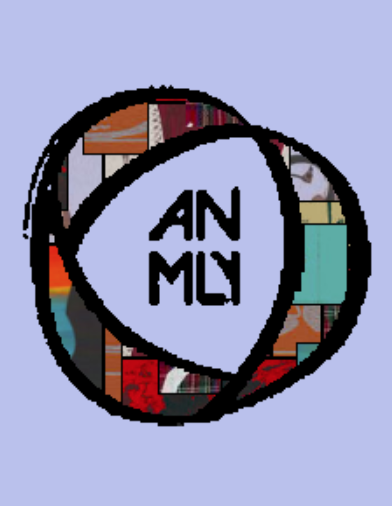 Speculative Fiction in Translation by Women
Anomaly | Issue 25
This special folio from 2017 highlights work by "some of the best female authors writing speculative fiction in languages other than English," including artists from Italy, China, France, and beyond.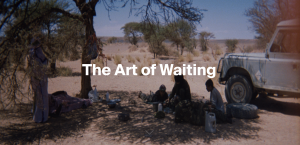 "The Art of Waiting" by Sara Cheikh
Evergreen Review
This excerpt from Tomorrow, Tomorrow, Insha-Allah begins, "Gali is in his thirties. He tells me he lived in Alicante, Spain, for five years and insists on speaking to me in rusty Spanish."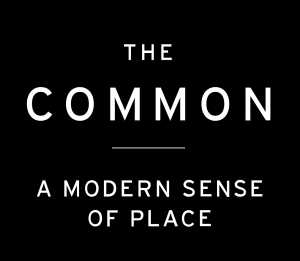 The Common | Reading List: Women's History Month
This roundup of work to read for Women's History Month includes poetry by Raisa Tolchinsky, Allison Albino, and Eliane Marques; fiction by Shahla al-Ujayli and Latifa Baqa; nonfiction by Susan R. Troccolo and LaToya Faulk; and more.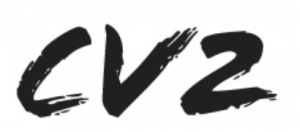 CV2 | Lina Chartrand Award
Winners of the annual Lina Chartrand Award, given to a women poet for an outstanding poet published in CV2, include Francine Cunningham, Roxanna Bennett, and Renée Jackson-Harper.

"Black Womxn Are Violets" by Tatiana Johnson-Boria
Cincinnati Review | 2021
According to Lisa Low, Johnson-Boria's poem "creates a complex portrait of Black womxnhood that's simultaneously an ode and much more than one."
The inaugural issue of this biannual compendium of writing "includes poetry, fiction, short stories, flash fiction, personal essays and creative nonfiction from women and gender diverse people."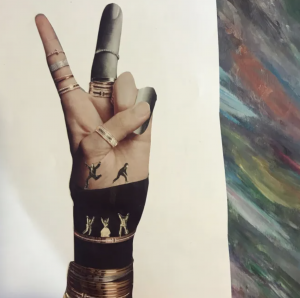 "Self Portrait as a Daughter, Learning" by Shelby Lynne
Arkana | Issue 7
This essay begins, "One week before my twenty-third birthday, I move out of my parents' house."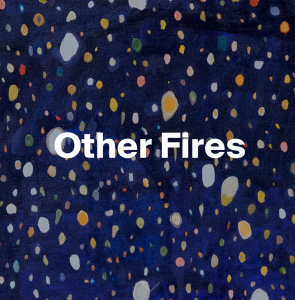 "Other Fires" by Chiseche Salome Mibenge
Evergreen Review
This essay begins, "I'm on my laptop watching the State funeral in Qunu. Zuma is singing Thina Sizwe. We, the Black nation, we are lamenting for our land, our land which was seized by the whites. Let them leave our land."
This issue of A Public Space includes a portfolio of women writers over the age of 60, featuring work by Bette Howland, Friederike Mayröcker, and more.

"Dyke Litany" by Elizabeth Lindsey Rogers
Cincinnati Review | 2022
According to Lily Meyer, in this flash essay "queer adolescent isolation transforms into a collective experience."