For Women's History Month, observed annually during the month of March, we asked our members—independent presses, literary journals, and others—to share with us some of the books and magazines they recommend reading in celebration.
Fiction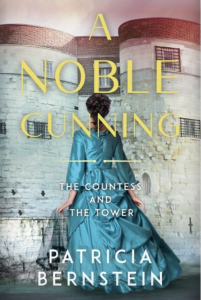 A Noble Cunning: The Countess and the Tower by Patricia Bernstein
History Through Fiction | 2023
This novel, based on a true story, follows "one woman's tremendous courage and incomparable wit in trying to rescue her husband from the Tower of London the night before he is to be executed."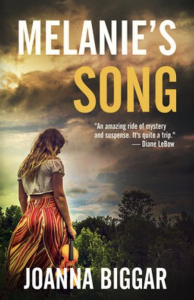 Melanie's Song by Joanna Biggar
Alan Squire Publishing | 2019
This novel set in the era of Woodstock and Watergate is "centered on a young woman's mysterious disappearance, and a female reporter's determined search for her."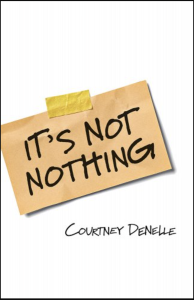 It's Not Nothing by Courtney Denelle
Santa Fe Writers Project | 2022
"Drawn from the author's experience of homelessness and trauma recovery," this novel "is a collage of small moments, biting jokes, intrusive memories, and quiet epiphanies."
The Parted Earth by Anjali Enjeti
Hub City Press | 2021
Enjeti's debut novel "is a heartfelt and human portrait of the long shadow of the Partition of the Indian subcontinent on the lives of three generations."
Translated from the Danish by Marina Allemano
Book*hug Press | 2022
Hunger Heart is "a sensual, profound work of autofiction about love, relationships, mental illness, and recovery by one of Denmark's most celebrated literary writers."
Translated from the Spanish by Jeffrey Zamostny
Swan Isle Press | 2021
Set in early twentieth-century Spain, this coming-of-age novel is "told from the perspective of a woman painter who struggles to find her way with art and with the women she loved."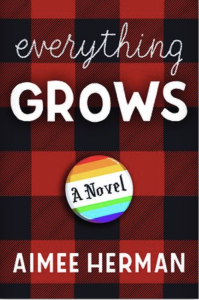 Everything Grows by Aimee Herman
Three Rooms Press | 2019
"Set against a 1993-era backdrop of grunge rock and riot grrl bands," this YA novel "reveals the value of finding community or creating it when it falls apart."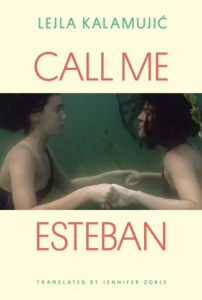 Call Me Esteban by Lejla Kalamujić
Translated from the Bosnian by Jennifer Zoble
Sandorf Passage | 2021
This novel "depicts pre- and post-war Sarajevo by charting a daughter coping with losing her mother, but discovering herself."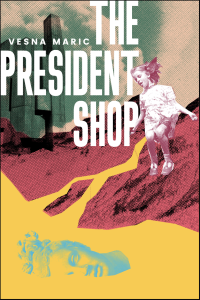 The President Shop by Vesna Maric
Sandorf Passage | 2021
According to Catherine Lacey, this novel asks, "Does every family, or country, contain an axis, around which the rest of it spins? Can you hear the voice of a stone? How clearly can anyone see the past or future? For which tyrannies have we been unwittingly waving flags?"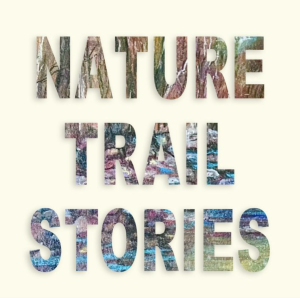 Nature Trail Stories by Shannon McLeod
Thirty West Publishing House | 2023
This short fiction collection "interrogates humans' desperation for and struggle with connection, highlighting the power of solitude as an agent of personal alchemy."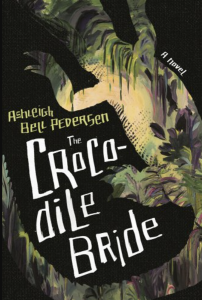 The Crocodile Bride by Ashleigh Bell Pedersen
Hub City Press | 2022
This debut novel "follows eleven-year-old Sunshine Turner and her troubled father Billy as the secrets of their family's past swirl around them in the one-road town of Fingertip, Louisiana."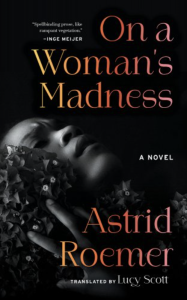 On a Woman's Madness by Astrid Roemer
Translated from the Dutch by Lucy Scott
Two Lines Press | 2023
On a Woman's Madness "is a fragmented novel about a young Afro-Surinamese woman searching for her identity outside of societal expectations."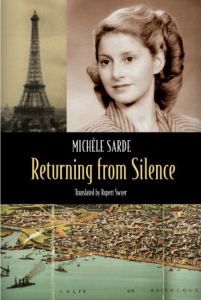 Returning from Silence | Jenny's Story by Michèle Sarde
Translated from the French by Rupert Swyer
Swan Isle Press | 2022
Sarde's novel "tells the story of a Jewish family in World War II and reaches deep into Jewish history."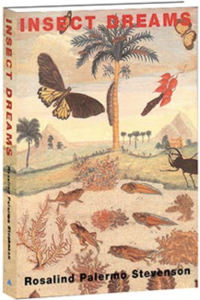 Insect Dreams by Rosalind Palermo Stevenson
Rain Mountain Press | 2007
According to Peter Grandbois, this novella "follows the noted seventeenth-century naturalist Maria Sibylla Merian on her trip to Surinam to study insects."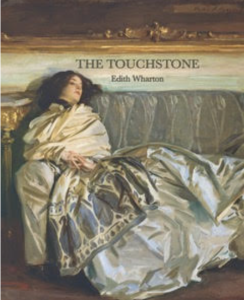 The Touchstone by Edith Wharton
Tursulowe Press | 2020
Originally published in 1900, Wharton's novella is a "painful and intriguing story about love, morality, guilt, and the realities of economic hardship and class."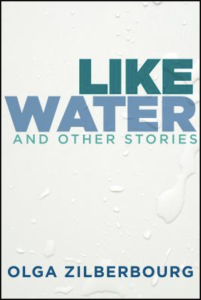 Like Water and Other Stories by Olga Zilberbourg
WTAW Press | 2019
This short fiction collection is "a unique portrayal of motherhood, of immigration and adaptation, and an inside account of life in the Soviet Union and its dissolution."
Nonfiction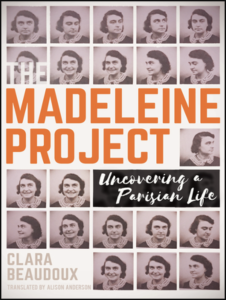 The Madeleine Project: Uncovering a Parisian Life by Clara Beaudoux

Translated from the French by Alison Anderson

New Vessel Press | 2017
Beaudoux documents the life and history of her apartment's previous tenant, "a certain Madeleine who died in her late nineties, and whose treasured possessions nobody seems to want."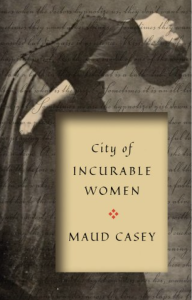 City of Incurable Women by Maud Casey
Bellevue Literary Press | 2022
According to Sigrid Nunez, City of Incurable Women is "a brilliant exploration of the type of female bodily and psychic pain once commonly diagnosed as hysteria–and the curiously hysterical response to it commonly exhibited by medical men."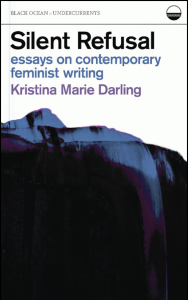 Silent Refusal: Essays on Contemporary Feminist Writing by Kristina Marie Darling
Black Ocean | 2021
In these essays, "through close engagement with work from women, non-binary writers, and writers of color, Darling argues that textual difficulty constitutes a provocative reversal of power."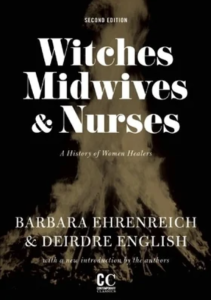 Witches, Midwives, and Nurses: A History of Women Healers by Barbara Ehrenreich and Deirdre English
Feminist Press | 2010
Originally published in 1973, this book "examines how women-led healing was delegitimized to make way for patriarchy, capitalism, and the emerging medical industry."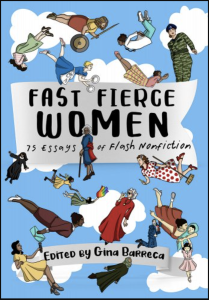 Fast Fierce Women: 75 Essays of Flash Nonfiction 
Woodhall Press | 2022
Edited by Gina Barreca, this collection includes flash nonfiction by Caroline Leavitt, Maureen Corrigan, Phillis Levin, Leighann Lord, Teri Rizvi, Beth Blatt, and more.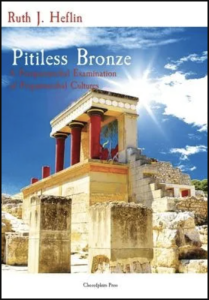 Pitiless Bronze: A Postpatriarchal Examination of Prepatriarchal Cultures by Ruth J. Heflin 
Choeofpleirn Press | 2023
This book is "a re-examination of ancient symbols and literature through gynocentric eyes, instead of the biased androcentric view."
(Her)oics: Women's Lived Experiences During the Coronavirus Pandemic
Regal House Publishing | 2021 
Edited by Amy Roost and Joanell Serra, this collection features "front-line responders and recovering patients; going out to work, staying home to work, and losing their jobs; living with multiple generations and living in isolation; women grieving loved ones and celebrating new love; women preparing to give birth and supporting the dying."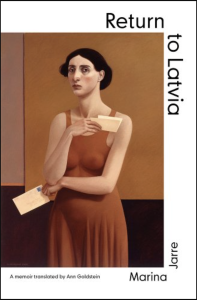 Return to Latvia by Marina Jarre
Translated from the Italian by Ann Goldstein
New Vessel Press | 2023
In this "part travelogue, part memoir, part ruminative essay," Jarre "looks for traces of her murdered father whom she never bid farewell."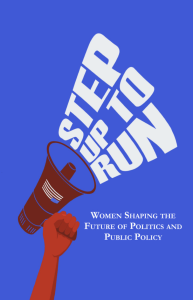 Step Up to Run: Women Shaping the Future of Politics and Public Policy by Myel Jenkins, Jackie Smith, Tara Sreekrishnan, Dionne Ybarra, and Delaine Eastin
Regal House Publishing | 2022
This book features "personal accounts of five women from diverse backgrounds and communities across the state of California, who made the leap to run in 2018."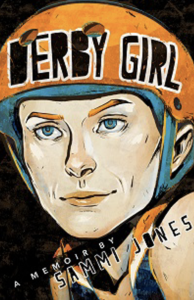 Derby Girl: A Memoir by Sammi Jones
North Dakota State University Press | 2017
Jones "straps on her skates, adjusts her spandex, tests her center of gravity, and scores points with her no-punches-pulled memoir."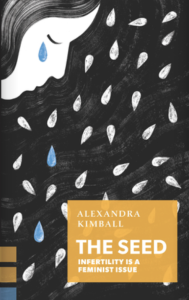 The Seed: Infertility Is a Feminist Issue by Alexandra Kimball
Coach House Books | 2019
This book "traverses the chilly landscape of miscarriage, and the particular grief that accompanies the longing to make a family."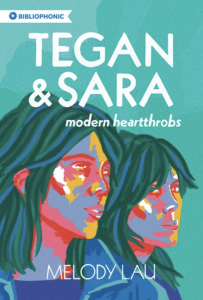 Tegan and Sara: Modern Heartthrobs by Melody Lau
Invisible Publishing | 2022
Lau "explores the multifaceted career of one of music's most celebrated sister duos, from their start as Neil Young's protégés to Canadian indie-rock purveyors and, making their riskiest transformation yet, into mainstream pop breakouts."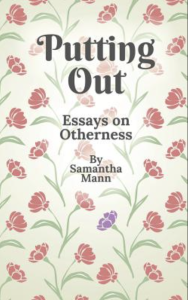 Putting Out: Essays on Otherness by Samantha Mann
Read Furiously | 2019
This essay collection "contributes to the important conversation on the power of female sexuality and owning one's true identity."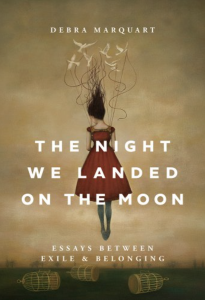 The Night We Landed on the Moon: Essays between Exile & Belonging by Debra Marquart
North Dakota State University Press | 2021
The essays in Marquart's collection "travel from the blizzardy Midwest to sweltering Siberia, from a flooding Michigan basement to the panic-inducing Paris Catacombs, from her life as a rebellious farmer's daughter to hard rock musician to professor and poet laureate."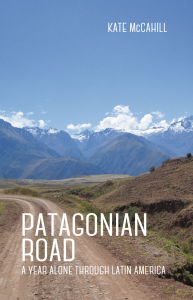 Patagonian Road: A Year Alone through Latin America by Kate McCahill
Santa Fe Writers Project | 2017
In this memoir, McCahill "personifies a growing culture of women for whom travel is not a path to love but a route to meaningful work, rare inspiration, and profound self-discovery."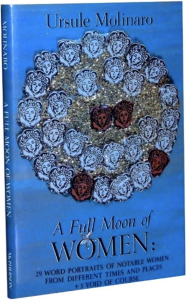 A Full Moon of Women: 29 Word Portraits of Notable Women from Different Times and Places, +1 Void of Course by Ursule Molinaro
McPherson & Co. | 1993
This book features miniature biographies of Charlotte Corday, Joan of Arc, Lucy Goodale Thurston, Clara Schumann, Simone Weil, Alice Neel, Zenobia, Mu-Lan Hwa, Adele Hugo, and other "heroines whose rebellious daring shaped the meaning of the feminine experience."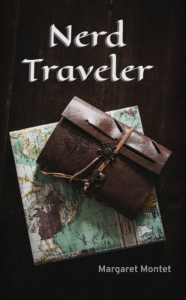 Nerd Traveler by Margaret Montet
Read Furiously | 2021
In Nerd Traveler, Montet "writes about her experiences throughout the United States and around the globe in a collection of essays that seek out 'nerdy' experiences."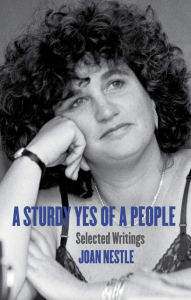 A Sturdy Yes of a People: Selected Writings by Joan Nestle
Sinister Wisdom | 2022
This volume features Nestle's "persistent involvement in liberation movements, LGBTQ histories, erotic writing, and archives that document gay, lesbian, bisexual, transgender, and queer lives."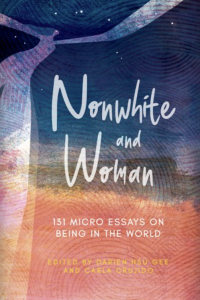 Nonwhite and Woman: 131 Micro Essays on Being in the World
Woodhall Press | 2022
Edited by Carla Crujido and Darien Hsu Gee, Nonwhite and Woman "celebrates how women of color live and thrive in the world, and how they make their lives their own."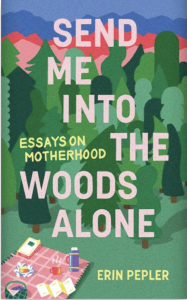 Send Me into the Woods Alone: Essays on Motherhood by Erin Pepler
Invisible Publishing | 2022
This essay collection "is an honest, heartfelt, and often hilarious collection of essays on the joys, struggles, and complexities of motherhood."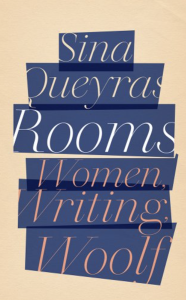 Rooms: Women, Writing, Woolf by Sina Queyras
Coach House Books | 2022
This book "offers a peek into the defining spaces a young queer writer moved through as they found their way from a life of chaos to a life of the mind."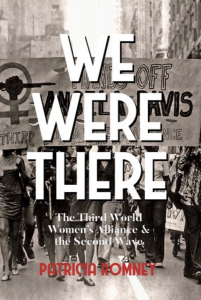 We Were There: The Third World Women's Alliance and the Second Wave by Patricia Romney
Feminist Press | 2021
"Interweaving oral history, scholarly and archival research, and first-person memoir," this historical resource "documents how the TWWA shaped and defined second wave feminism. "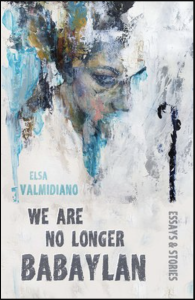 We Are No Longer Babaylan by Elsa Valmidiano
New Rivers Press | 2020
In her debut essay collection, Valmidiano "frames the ancient, persistent pain that hammers and chisels Filipina American knowledge with ritual and unrest."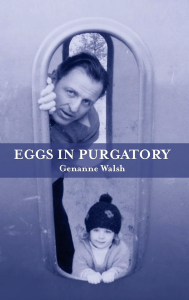 Eggs in Purgatory by Genanne Walsh
WTAW Press | 2023
This essay "details the work of caregiving and the complex dance between a daughter and her obstinate, charming, unreliable parent."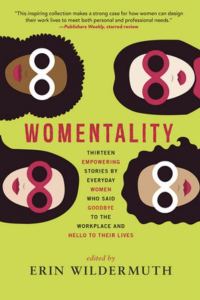 Womentality: Thirteen Empowering Stories of Women Who Said Goodbye to the Workplace and Hello to Their Lives
Three Rooms Press | 2019
The women in this collection edited by Erin Wildermuth "prove that it is possible to redefine the nine-to-five work paradigm and create a flourishing career that is flexible and fulfilling outside the corporate structure."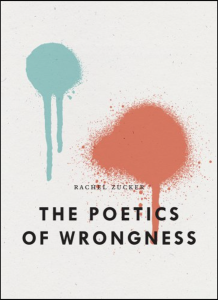 The Poetics of Wrongness by Rachel Zucker
Wave Books | 2023
In her first book of critical nonfiction, Zucker "explores wrongness as a foundational orientation of opposition and provocation."
Poetry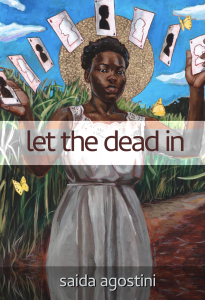 let the dead in by Saida Agostini
Alan Squire Publishing | 2022
Agostini's debut poetry collection "is an exploration of the mythologies that seek to subjugate Black bodies, and the counter-stories that reject such subjugation."
BOA Editions | 2020
This poetry collection "examines the intricacies of mother–daughter relationships: what we inherit from our mothers, what we let go, what we hold, and what we pass on to our own children, both the visible and invisible."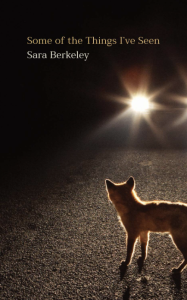 Some of the Things I've Seen by Sara Berkeley
Wake Forest University Press | 2023
In this poetry collection, Berkeley "maintains a tender awareness of the threats that surround us, especially for the children born into this increasingly uninhabitable world."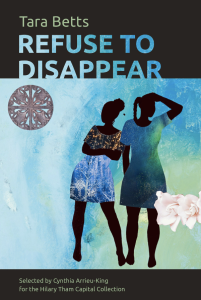 Refuse to Disappear by Tara Betts
The Word Works | 2022
Betts's poetry collection "calls up the language of both science and witchery to call roll on Black women."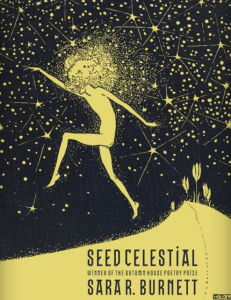 Seed Celestial by Sara R. Burnett
Autumn House Press | 2022
Burnett's debut poetry collection "weaves together themes of motherhood, immigration, social transformation, and interrogation."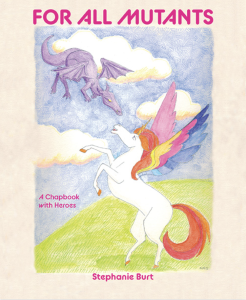 For All Mutants by Stephanie Burt
Rain Taxi Review of Books | 2021
In this chapbook, Burt "presents poems inspired by X-Men, pop culture, and more to explore love, romance, queer identities, fan cultures, powered-up princesses, red queens, pirates, retcons, and the spaces between the stars."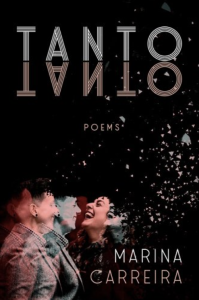 Tanto Tanto by Marina Carreira

CavanKerry Press | 2022

This poetry collection "highlights two queer daughters of immigrants and the struggles they face in a romantic relationship in the presence of oppressive, culturally sanctioned heteronormativity."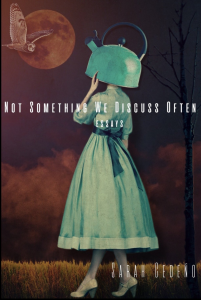 Not Something We Discuss Often by Sarah Cedeño
Small Harbor Publishing | 2022
According to Sarah Freligh, "In prose that is both beautiful and brave, Cedeño confronts the daily indignities of living with a chronic and disabling illness and envisions a future of total dependence."
The Word Works | 2023
Chaney's poems "travel a landscape of joy and rage, self and society, this very moment and all our troubled history."
Autumn House Press | 2023
Duncan's debut collection "considers the notions of home and family and how to survive the changes and losses associated with both."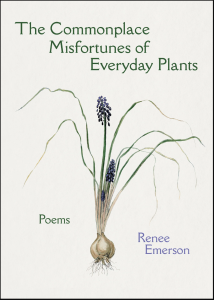 The Commonplace Misfortunes of Everyday Plants by Renee Emerson
Belle Point Press | 2023
Emerson's chapbook "invites us to consider the difficulty of caring for living things."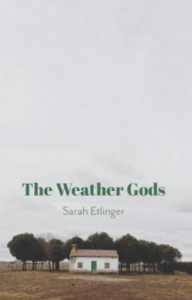 The Weather Gods by Sarah Etlinger
Fernwood Press | 2023
The speakers in these poems "suggest that—through the relationships they build and the natural miracles they witness—that the often unsettling, muddy act of living our lives is worthwhile."
Slate Roof Press | 2023
According to Jeffrey Thomson, this poetry chapbook "is a book of wonder, blood, and holy longing for flowers and seeds and wind and stone and their echoes in the human form."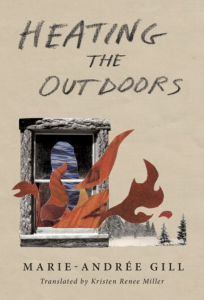 Heating the Outdoors by Marie-Andrée Gill
Translated from the French by Kristen Renee Miller
Book*hug Press | 2023
The micropoems in this collection "echo the Ilnu oral tradition in Gill's interrogation and reclamation of the language, land, and interpersonal intimacies distorted by imperialism."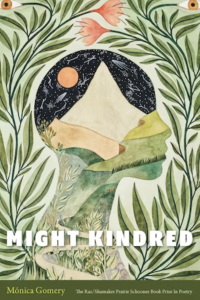 Might Kindred by Mónica Gomery
Prairie Schooner/University of Nebraska Press | 2022
In this poetry collection, "the speaker exchanges letters with her ancestors, is visited by a shadow sister, and interrogates what it means to make a home as a first-generation American."
BLF Press | 2022
In this poetry collection, Gomez "contemplates her sexuality, multi-ethnic and class identities, and what it means to experience love, loss, grief, friendship, and solidarity with other women during times of political upheaval."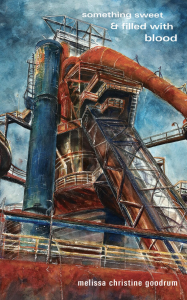 something sweet and filled with blood by melissa christine goodrum 
great weather for MEDIA | 2019
In her second poetry collection, goodrum "shakes up convention by imagining the inner lives and thoughts of [her] subjects through the lens of current day politics and issues of race and gender identity."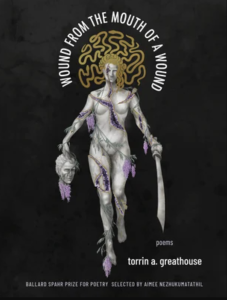 Wound from the Mouth of a Wound by torrin a. greathouse

Milkweed Editions | 2020

Selected by Aimee Nezhukumatathil as the winner of the 2020 Ballard Spahr Prize for Poetry, greathouse's debut collection "challenges a canon that decides what shades of beauty deserve to live in a poem."
Hanging Loose Press | 1992
According to Jessica Hagedorn, Hahn's second collection is a "sensual maze of language and startling imagery. Hahn's poetry intoxicates you with her sexual passion, her rigorous intelligence, and the luminous quality of her writing."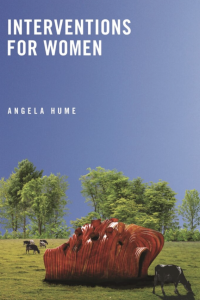 Interventions for Women by Angela Hume
Omnidawn | 2021
In this poetry collection, Hume "writes directly about the experience of womanhood, addressing the boundaries and pressures imposed from childhood on."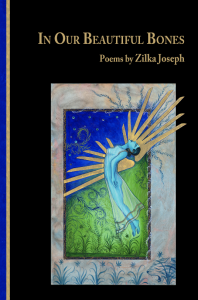 In Our Beautiful Bones by Zilka Joseph
Mayapple Press | 2021
In this poetry collection, Joseph "creates powerful collages from mythology, folklore, fairy tales, Scripture, world history and culture, literature, music, food, and current events."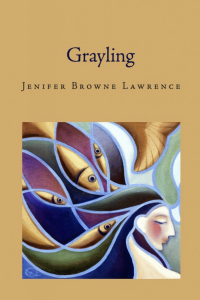 Grayling by Jenifer Browne Lawrence
Perugia Press | 2015
This poetry collection "moves through the interior wilderness of a woman shaped by and inhabiting the rough country of her upbringing."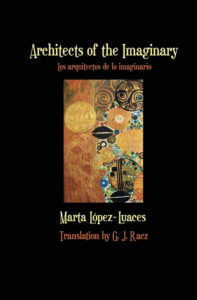 Architects of the Imaginary / Los arquitectos del imaginario by Marta López-Luaces
Translated from the Spanish by G. J. Racz
Gival Press | 2022
According to Peter Gizzi, in this bilingual poetry collection "the world and its phenomena are respected, named, and given their proper occupation."
Tender Buttons Press | 2014
This 25th-anniversary edition of Sonnets includes the newly published "Skinny Sonnets" and an introduction by Lee Ann Brown.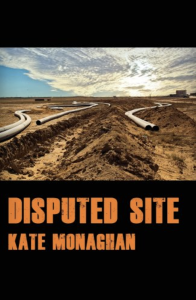 Disputed Site by Kate Monaghan
Gival Press | 2022
According to Henri Cole, the poems in this collection "yearn for a planet without hateful border stations, floating-trash islands, and elaborate human grief."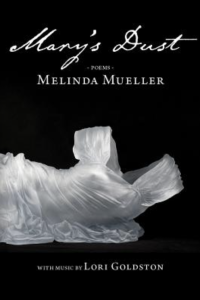 Mary's Dust by Melinda Mueller
Entre Ríos Books | 2017
The poems in this collection—which includes a digital download of a new work by cellist Lori Goldston—"startlingly reconfigure what we thought we knew about confinement and loss, liberation and love."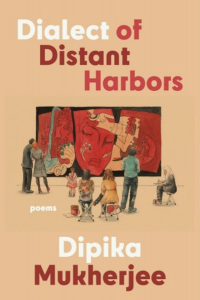 Dialect of Distant Harbors by Dipika Mukherjee
CavanKerry Press | 2022
Mukherjee's poetry collection "summons a shared humanity to examine issues of illness and family."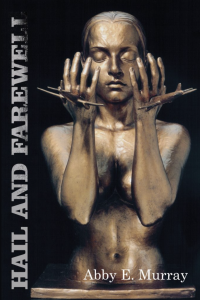 Hail and Farewell by Abby E. Murray

Perugia Press | 2020

Murray's debut poetry collection is "a bold examination of the intimate relationship between a soldier and a pacifist, bound together by choice," revealing "a wife's perspective during her husband's deployments to Iraq and Afghanistan, including the whiplash of infertility experienced between tours."
Tupelo Press | 2021
According to Campbell McGrath, Nakanishi's debut poetry collection is "a document of lyrical witness steeped in the language, history and mythology of her native Hawaii."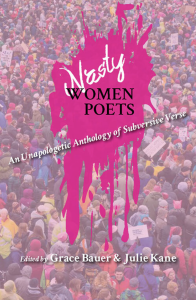 Nasty Women Poets: An Unapologetic Anthology of Subversive Verse
Lost Horse Press | 2017
Edited by Grace Bauer and Julie Kane, this poetry anthology features poets who "sing, swear, swagger, and celebrate, and stake claim to life and art on their own terms."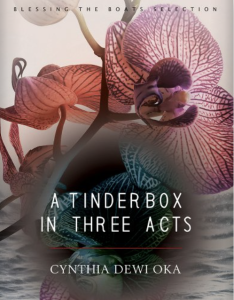 A Tinderbox in Three Acts by Cynthia Dewi Oka
BOA Editions | 2022
In her fourth poetry collection, Oka "performs a lyric accounting of the anti-Communist genocide of 1965, which, led by the Indonesian military and with American assistance, erased and devastated millions of lives in Indonesia."
Wave Books | 2022
This poetry collection "tells a continuum story of a homeland under erasure, in an ethos of erosion, in a multitude of encroaching methane, ice floe, and rising temperatures."
Tursulowe Press | 2023
This edition of Parker's 1926 poems is "small enough to fit in your pocket or purse."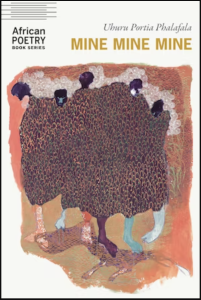 Mine Mine Mine by Uhuru Portia Phalafala
University of Nebraska Press | 2023
Mine Mine Mine is a personal narration of Uhuru Portia Phalafala's family's experience of the migrant labor system brought on by the gold mining industry in Johannesburg, South Africa.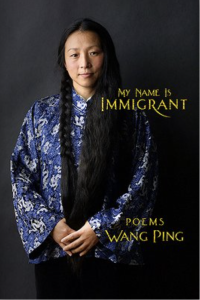 My Name Is Immigrant by Wang Ping
Hanging Loose Press | 2021
Wang's latest poetry collection is a "song for the plight and pride of immigrants around the globe."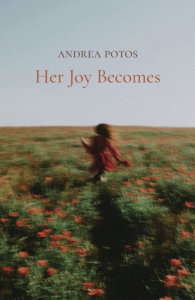 Her Joy Becomes by Andrea Potos
Fernwood Press | 2022
According to Mark S. Burrows, "These poems are grounded in the long remembering of loss and shaped by the tender work of grief."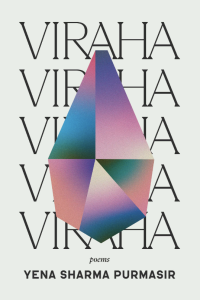 Viraha by Yena Sharma Purmasir
Game Over Books | 2022
The poems in this collection "repurpose and invent mythologies, situating human fragility and resilience as part of the natural world: every broken heart, lost love, failed dream is as ordinary and bewildering as the sunrise, as a bird in the sky."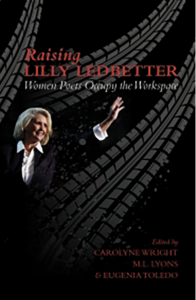 Raising Lilly Ledbetter: Women Poets Occupy the Workspace
Lost Horse Press | 2015
This anthology brings together "voices of women poets in the workspaces they occupy: from cotton rows to corner suites, trawlers to typing pools, nursing stations to space stations, factory floors to faculty offices."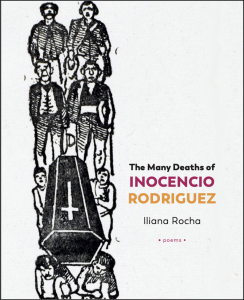 The Many Deaths of Inocencio Rodrigues by Iliana Rocha
Tupelo Press | 2022
This collection "chronicles an obsession with the 1971 unsolved murder of Rocha's grandfather while interrogating the true crime genre, tabloid culture, immigrant identity, the phenomena of missing and murdered women, troubled relationships with law enforcement, and the intersection of prose and poetry."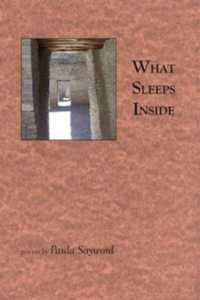 What Sleeps Inside by Paula Sayword
Slate Roof Press | 2010
The poem "Questions for a Traveler" in this chapbook begins, "There is a plain, wooden door, / a name carved deeply into it."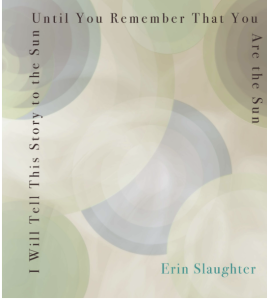 I Will Tell This Story to the Sun Until You Remember That You Are the Sun by Erin Slaughter
New Rivers Press | 2019
Over the course of this collection, Slaughter "falls deeply in love for the first time; establishes a strong, close-knit group of friends; loses both; and slowly learns to deal with that loss and the depression that comes with it."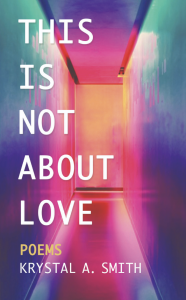 This Is Not about Love by Krystal A. Smith
BLF Press | 2021
Smith's poetry collection "explores the complexities of human emotion and relationships via memory, experience, and imagination."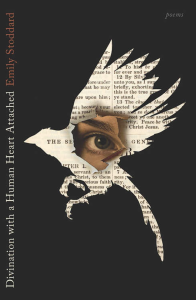 Divination with a Human Heart Attached by Emily Stoddard
Game Over Books | 2023
The poems in this debut collection "challenge the space between the divine and the stories we invent—or inherit—about what to believe and why."
Mayapple Press | 2022
This collection "includes poems that find strength in women's relationships, that express the need to keep women's voices strong and resonant."
Tender Buttons Press | 2016
The full collected works of the first 25 years of Tender Buttons Press includes books by Bernadette Mayer, Anne Waldman, Harryette Mullen, Agnes Wiley, Rosmarie Waldrop, Hannah Weiner, Jennifer Moxley, Dodie Bellamy, and more.
Belle Point Press | 2022
In Ummel's chapbook, "intimacy takes on many forms as she considers the weight of being responsible for those she loves."
great weather for MEDIA | 2017
The poems in this debut collection "explore conversations between authority and disillusionment of human nature; while asking what we as humans might learn about how to heal – from the ecology of nature or other species."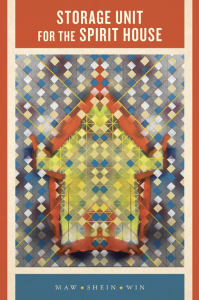 Storage Unit for the Spirit House by Maw Shein Win
Omnidawn | 2020
The poems in this collection "look through physical objects to glimpse the ephemeral, the material, and the immaterial."
Drama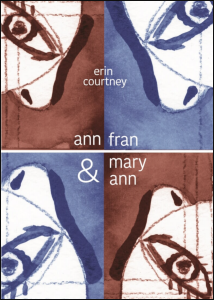 Ann, Fran, and Mary Ann by Erin Courtney

53rd State Press | 2020

Ann, Fran, and Mary Ann "is a deeply reflective, reflecting, refracting play about trauma, God, patterns, and the way they live in our bodies, our minds, and acts of love."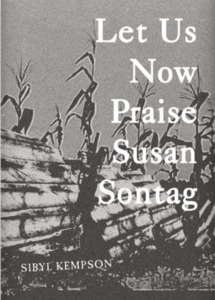 Let Us Now Praise Susan Sontag by Sibyl Kempson
53rd State Press | 2015
"Set in Alabama at the scene of James Agee and Walker Evans's famous reporting," this play "brings Kempson's attention to the ethical snares of poetic journalism and what it means to work on the land."
Laertes Books | 2022
This play is, according to Eleanor J. Bader, "an intense meditation on freedom, love, patience, taming, and compromise. In short, it's the stuff of human connection."
Literary Magazines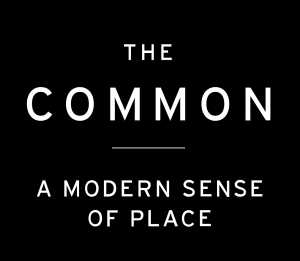 Reading List: Women's History Month
The Common | 2023
This roundup of work to read for Women's History Month includes poetry by Raisa Tolchinsky, Allison Albino, and Eliane Marques; fiction by Shahla al-Ujayli and Latifa Baqa; nonfiction by Susan R. Troccolo and LaToya Faulk; and more.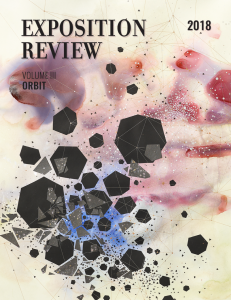 "Sweet Sand" by Sansanka Jinadasa
Exposition Review | 2018
This story begins, "I pick up a jar of seeni sambol at Nimah Market, lamenting the lack of Lankan products at the Pakistani grocery store just a block from my apartment in Griggin Square."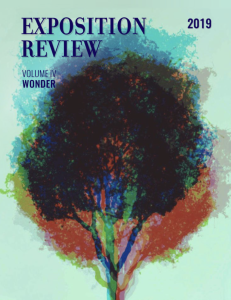 "Kokoro Yasume" by Mia Nakaji Monnier
Exposition Review | 2019
This essay begins, "The ghosts sit on the bookshelf beside my desk, wild-haired, wearing silk."
Harbor Review | 2019
According to publisher Allison Blevins, "I intentionally want to leave you in these ashes as a call to arms for women and as a warning to those who have forced us here."
The Hopkins Review | 2022
The poem "The House of Representatives Passes the 'Gag Rule' Prohibiting the Taking up of Antislavery Petitions, 1836" begins, "Sign all the petitions you want. / You think there's power in your names?"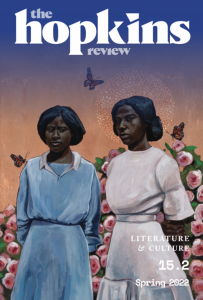 "Love Like Applesauce" by Layhannara Tep
The Hopkins Review | 2022
This story begins, "When the doctor told Maly—via her niece's English-to-Khmer translation—that she had stage IV lung cancer and less than six months left to live, she wanted to laugh."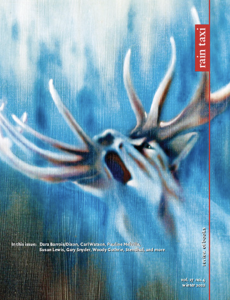 Review of All the Blood Involved in Love by Maya Marshall
Rain Taxi Review of Books | 2022
In this review, Rachel Slotnick writes, "Twitter declares #believewomen and #sayhername, and Marshall claps back, 'Down the maternity halls black women are dying.'"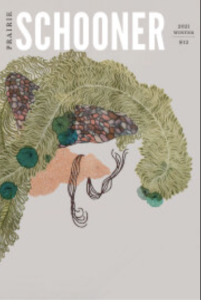 Winter 2021
Prairie Schooner | 2021
This issue of Prairie Schooner includes an essay by M. Lynx Qualey and poems by Patricia Spears Jones, Denise Duhamel and Maureen Seaton, Harryette Mullen, Alicia Ostriker, Patricia Jabbeh Wesley, Soham Patel, and more.
Yugen Quest Review | 2022
This issue presents poetry in translation, and original Indian English poetry and fiction, by Abha Iyengar, Amita Paul, Chitra Gopalakrishnan, Debarati Sen, Gayatri Lakhiani Chawla, Jagari Mukherjee, Kavita Ezekiel Mendonca, Lily Swarn, and more.