Member Spotlight: La Impresora
La Impresora is the winner of CLMP's 2022 Constellation Award, given to honor an independent literary press that is led by and/or champions the writing of people of color, including Black, Indigenous, Latinx, and Asian American & Pacific Islander (AAPI) individuals for excellence in publishing.
We spoke with Nicole Delgado, founder of La Impresora, and Amanda Hernández, co-director, in this Member Spotlight.
What is the history behind La Impresora? When was it founded, and what was its original mission?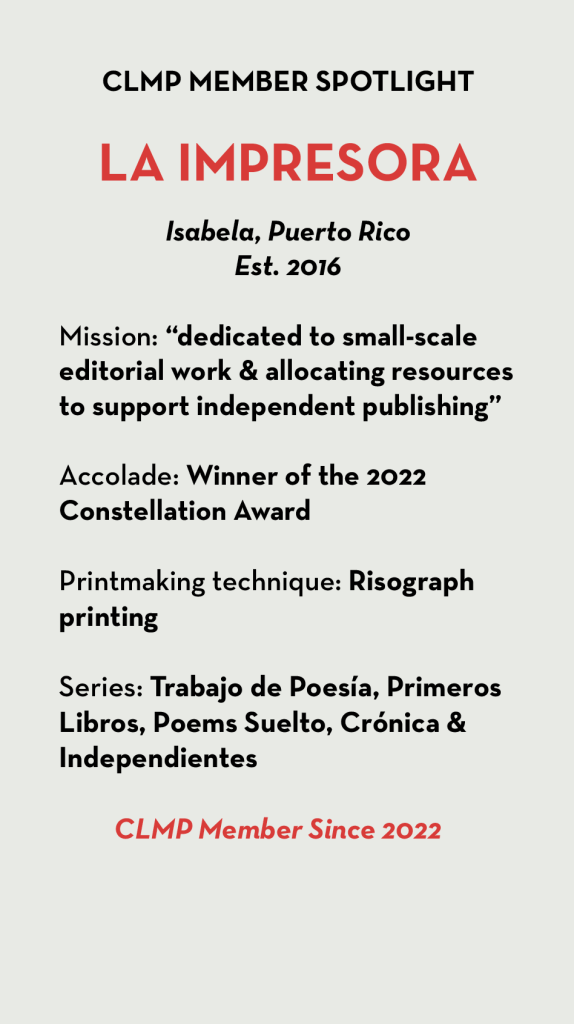 La Impresora started in 2016, shortly after Nicole was able to buy a Risograph printer with the production budget for an artist residency. She had a personal practice of making my poetry books by hand, and was co-editor of Atarraya Cartonera, a cartonera press from Puerto Rico specializing in publishing contemporary Puerto Rican and Latin American poetry. In 2016 the poet Amanda Hernández joined the project to do an internship as part of her Masters in Cultural Management and Administration. From that moment, we have worked side by side, building up La Impresora along the way. 
La Impresora received some grants that helped buy the rest of the equipment and tools needed for our setup, and we taught ourselves to use them through trial and error. We began to edit and print projects and publications for visual artists and other poets. This helped us define the services we could offer to guarantee the sustainability of La Impresora. Little by little, we decided that we wanted to develop a poetry press along with our Risograph printing studio and specialize in publishing simple yet beautiful contemporary poetry books. We also dedicated ourselves to organizing a yearly independent book fair in Puerto Rico called FLIA (Feria de Libros Independientes y Alternativos de Puerto Rico). 
Our current mission is to edit and produce contemporary literature in Puerto Rico, with particular emphasis on Puerto Rican poetry written by underrepresented authors; to investigate and strengthen the link between literature and the visual arts; to engage new readers through publishing affordable and beautifully crafted handmade books; and to create a community around literature and independent books in Puerto Rico.
La Impresora is based in Isabela, Puerto Rico. How does your location influence your work? What are some of the ways you engage with the local community?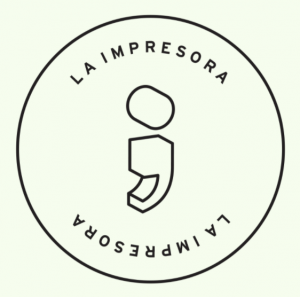 Two years ago, we just moved to Isabela, a coastal town in northwestern Puerto Rico, in the middle of the pandemic. We started attending a local arts and crafts weekly market to begin networking in our new setting during the summer, but the event was canceled shortly after. We hope to start meeting people and finding peers and local projects to collaborate with as the rhythm of current events allows for it.  
What is Risograph printing? What are some of the rewards and challenges of publishing with this technique?
Risograph printing is a mechanized printmaking technique rescued by independent graphic artists and micro-publishers worldwide for its efficiency, performance, and ecological character. (We use nontoxic materials and vegetable inks). The process of design and the results are very similar to silkscreen printing. It allows us to create beautiful limited editions of prints and books. Unlike digital printing, it is a slow and analog process, which some can interpret as a setback. Still, we think of these aspects as what makes each of our books a unique piece of art. 
Can you tell us about the five different series that make up your editorial project?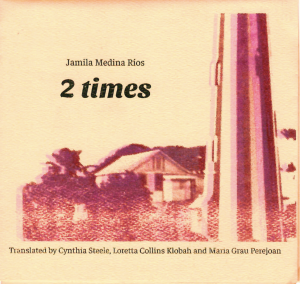 Trabajo de Poesía was the first series we came up with back in 2016 when La Impresora started. The first book we published within that series was Fe de calendario by Xavier Valcárcel, a friend and colleague. With his help, we brainstormed how we visualized our first poetry collection and decided upon Trabajo de Poesía, a series of contemporary poetry edited in Puerto Rico. Every book in the series is different. We chose not to standardize the format or design, as we want to let every publication within this series decide its true form and style based on its content and context. We publish these books by invitation only, and we rely on a process of dialogue and collaboration with the author to produce the books.
Since we started working, we've had the opportunity to organize intensive poetry editing workshops. They have become a great way to get to know and work with up-and-coming writers and poets. With that in mind, we came up with the Primeros Libros series to support authors who publish poetry for the first time. We engage in deep and usually long editing processes hand in hand with the authors to help them create their first poetry volumes. These books are most frequently simple in their design—stapled and printed in small editions that can be reprinted depending on the audience's response.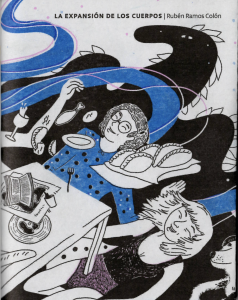 Poema Suelto is a series of agile, experimental format, single-text publications. We work hand in hand with the authors to edit and design these fun and interactive pieces, usually consisting of just one poem or one poem in translation. We use this series as an outlet to experiment with form, shapes, sizes, and different kinds of folds. Poemas Sueltos are also printed on leftover paper from other projects. 
Crónica is the only series not centered around poetry. In this collection, we work with alternative narratives and nonfiction texts to create one-of-a-kind publications that chronicle the experiences and stories of the authors. 
Our most recent series, Independientes, started in 2020 in response to the many unsolicited manuscripts we were receiving. This series is essential since we think of it as a vehicle to continue providing support for self-managed publishing. In it, we provide editing, design, and printing services to writers who want to self-publish their work under our guidance. We launched this collection with four poetry books by young Puerto Rican poets. 
La Impresora is the winner of the 2022 Constellation Award, founded in 2021 to honor an independent literary press led by and/or champions the writing of people of color. Can you tell us what this recognition means to you as a press?
It feels great to receive recognition for the independent and self-managed work we have been doing for years now in the literature and book arts fields in Puerto Rico. It's a recognition for us and all writers and artists we collaborate with, as the learning experiences we have shared working hand in hand with them have helped shape La Impresora into the project it is today. We pride ourselves in collaborating with incredible artists and poets that represent our cultural and political context and realities. 
We hope that this recognition will make our project and the work of the authors we publish more visible to a broader audience. We also hope it can help us keep La Impresora sustainable by attracting new readers interested in buying our books and new subscribers to our Patreon program. 
*****
Perfil: La Impresora
Traducido al español por Nicole Delgado y Amanda Hernández
La Impresora es la ganadora del Constellation Award del CLMP, que se otorga para reconocer la excelencia de una editorial literaria independiente dirigida por personas de color y/o que promueve la publicación y la escritura de personas de color, incluidas las personas Negras, Indígenas, Latinx y Asiático-americanas e Isleños del Pacífico (AAPI).
Hablamos con Nicole Delgado, fundadora de La Impresora, y Amanda Hernández, co-directora, en este perfil especial.
¿Cuál es la historia detrás de La Impresora? ¿Cuándo se fundó y cuál fue su misión original?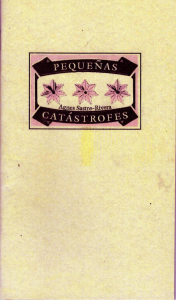 La Impresora comenzó en 2016, poco después de comprar una máquina Risograph con el presupuesto de producción de una residencia de arte. Nicole ya tenía una práctica personal de hacer libros de poesía a mano y también era co-editora de Atarraya Cartonera, una editorial cartonera puertorriqueña dedicada a publicar poesía contemporánea de Puerto Rico y Latinoamérica. Poco después, Amanda Hernández se unió al proyecto para hacer un internado requerido para el programa de maestría en Administración y Gestión Cultural que estaba cursando. Hemos trabajado juntas, desarrollando La Impresora sobre la marcha desde ese momento. 
La Impresora recibió algunas becas que nos ayudaron a adquirir el resto de las herramientas y equipo que necesitábamos para armar el taller, y fuimos aprendiendo a usarlas de forma autodidacta. Comenzamos a editar e imprimir proyectos y publicaciones independientes para artistas visuales y otros poetas. Esto nos ayudó a definir los servicios que podíamos ofrecer para asegurar la sustentabilidad de La Impresora. Poco a poco, decidimos que queríamos desarrollar una editorial de poesía de forma paralela al taller de impresión en risografía y servicios editoriales, especializada en publicar libros de poesía contemporánea que fueran simples pero hermosos. También asumimos el trabajo de organización de la Feria de Libros Independientes y Alternativos de Puerto Rico (FLIA PR) desde La Impresora.  
Actualmente, nuestra misión es editar y producir literatura contemporánea desde Puerto Rico, con énfasis particular en la poesía puertorriqueña por autores poco representados; investigar y fortalecer el vínculo entre la literatura y las artes visuales; atraer nuevos lectores a través de ediciones bellas de libros hechos a mano a precios asequibles; crear comunidad en torno a la literatura y apoyar la publicación independiente en PR.
La Impresora está localizada en Isabela, Puerto Rico. ¿Cómo influye la localización en el trabajo que realizan? ¿Cuáles son algunas de las maneras en que se involucran con la comunidad local?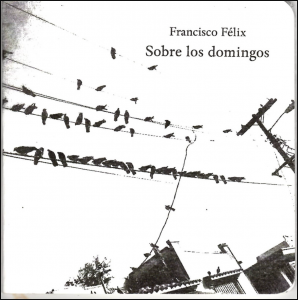 Hace sólo dos años que nos mudamos a Isabela, un municipio costero en el noroeste de Puerto Rico, en medio de la pandemia. Durante el verano pasado comenzamos a participar de un mercado local de artesanos que se organiza semanalmente en la plaza del pueblo con el fin de empezar a crear lazos con la comunidad, pero el evento tuvo que ser cancelado al poco tiempo. Esperamos pronto poder empezar a integrarnos y conocer personas con intereses afines y proyectos locales para colaborar a medida que el ritmo de los eventos presentes lo permita. 
¿De qué se trata la impresión en Risograph? ¿Cuáles son algunas de las ventajas y retos de publicar con esta técnica?
La impresión en risografía es una técnica de grabado mecanizado que ha sido revivida por artistas gráficos independientes y micro-editoriales alrededor del mundo por su eficiencia, conveniencia y su carácter ecológico; utiliza materiales no-tóxicos y tintas vegetales. El proceso de diseño y los resultados son muy similares a la impresión en serigrafía. Contrario a la impresión digital, es un proceso lento y análogo, pero nos permite crear bellas ediciones limitadas de libros y obra gráfica. Aunque algunas personas piensan que es una tecnología obsoleta, creemos que estos aspectos son lo que convierten a nuestros libros en piezas de arte únicas. 
¿Nos pueden contar sobre las cinco series de literatura que forman parte de su proyecto editorial?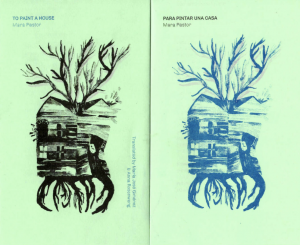 Trabajo de Poesía fue la primera serie que lanzamos en el 2016, mismo año en que inicia el proyecto de La Impresora. El primer libro que publicamos bajo esta serie fue Fe de calendario de nuestro amigo y colaborador Xavier Valcárcel. Con su ayuda trabajamos el concepto y la visión de nuestra primera colección de poesía y decidimos llamarle Trabajo de Poesía, serie de literatura contemporánea editada en Puerto Rico. Cada libro que forma parte de esta serie de poesía es distinto ya que decidimos no estandarizar las propuestas de formato y de diseño, queremos que cada título dentro de la serie decida su verdadera forma y propuesta estética basada en su contenido y en su contexto. Los libros de esta serie se publican bajo invitación y confiamos en un proceso de constante diálogo y colaboración con lxs autores al momento de producirlos. 
Desde que comenzamos a trabajar juntas hemos tenido la oportunidad de ofrecer talleres intensivos de edición de poesía y estos se han convertido en una gran manera de conocer y colaborar con escritores y poetas emergentes. Con esto en mente desarrollamos la serie Primeros Libros, para apoyar el trabajo de autores que publican poesía por primera vez. Nos proponemos un proceso de edición arduo y extenso con cada autor donde trabajamos de la mano para producir su primer poemario. Estos libros suelen tener un diseño sencillo, van grapados y se imprimen en tiradas cortas que pueden ser reimpresas en cualquier momento en caso de agotarse la edición.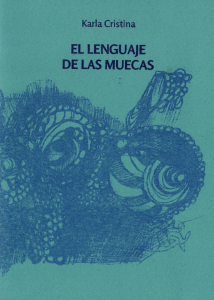 Poema Suelto es una serie que experimenta con publicaciones de un solo texto en formatos dinámicos. Trabajamos colaborativamente con lxs autores para editar y diseñar estas piezas interactivas que usualmente contienen un solo poema o un poema en traducción. Esta serie nos sirve de taller para experimentar con formato, tamaño, forma y distintos tipos de dobleces. Las publicaciones de esta serie se producen todas con papel y material sobrante de otros proyectos. 
Crónica es la única serie que no se enfoca en publicar poesía. En esta serie trabajamos con textos de no ficción y narrativas alternas para crear publicaciones únicas que narran las experiencias e historias de sus autores. 
Nuestra serie de poesía más reciente, Independientes, comenzó en el 2020 en respuesta a la cantidad de manuscritos que estábamos recibiendo. Esta serie nos resulta esencial ya que la pensamos como un vehículo para continuar apoyando la autogestión editorial independiente. Brindamos servicios de edición, diseño e impresión a escritores que desean autopublicar su obra bajo nuestra asesoría. 
La Impresora es la ganadora del Constellation Award, fundado en el 2021 para reconocer la excelencia de una editorial literaria independiente dirigida por personas de color y/o que promueve la publicación y la escritura de personas de color. ¿Qué significa esto para ustedes como proyecto editorial?  
Se siente bien recibir reconocimiento por el trabajo independiente y autogestionado que llevamos haciendo por años en favor de la literatura y las artes del libro en Puerto Rico. Es un reconocimiento para nosotras y para todes les escritores y artistas con quienes hemos colaborado, ya que las experiencias y el trabajo compartido es lo que ha nos ha hecho crecer como proyecto. Nos enorgullece poder trabajar y colaborar con tan increíbles artistas y poetas que representan nuestra realidad y nuestro contexto político y cultural. 
Esperamos que este reconocimiento haga aún más visible nuestros esfuerzos y el trabajo de lxs autores a quienes publicamos. También deseamos atraer nuevos lectores, coleccionistas de libros y suscriptores a nuestro programa de Patreon, para ayudar a que nuestro proyecto pueda seguir siendo sustentable.