Support independent literary publishers by picking a read from the list below, which features new books forthcoming in July 2022 from CLMP members.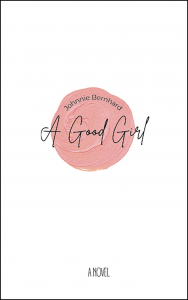 A Good Girl by Johnnie Bernhard
Texas Review Press | July 1, 2022
This novel, published in a second edition, "examines the numbing work of raising children and burying parents through six generations."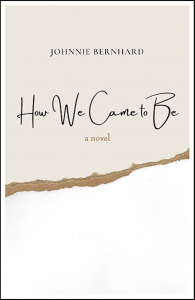 How We Came to Be by Johnnie Bernhard
Texas Review Press | July 1, 2022
In this novel, "Karen Anders, a high school English teacher and the adoptive mother of Tiffany, comes to terms with being a single-parent and a clumsy drunk in the multicultural melting pot of Houston, Texas."
Translated from German by Adrian Nathan West
Archipelago Books | July 5, 2022
In this novel, "writing and smoking become intertwined through the act of remembering, as Brenner, a fallible, wounded, yet lovable antihero, searches for epiphany, to unearth memories just out of reach."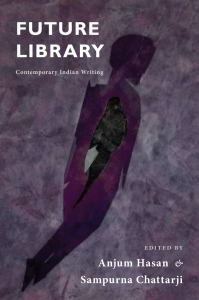 Future Library: Contemporary Indian Writing
Red Hen Press | July 5, 2022
Edited by Anjum Hasan and Sampurna Chattarji, this anthology "brings together one hundred contemporary Indian poets and fiction writers working in English as well as translating from other Indian languages."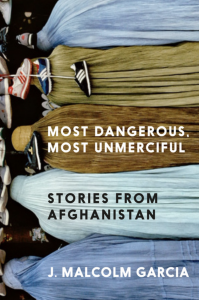 Most Dangerous, Most Unmerciful: Stories from Afghanistan by J. Malcolm Garcia
Seven Stories Press | July 5, 2022
This book of literary reporting, which includes new writing since the US pull-out in 2021, "shows the impact of years of occupation and war—and the sudden and harsh changes as new occupiers push in—on a people and their culture."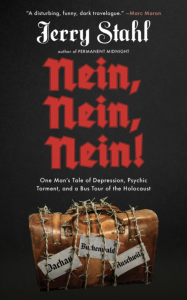 Nein, Nein, Nein!: One Man's Tale of Depression, Psychic Torment, and a Bus Tour of the Holocaust by Jerry Stahl
Akashic Books | July 5, 2022
Stahl's memoir "stands out as a triumph of strange-o reporting, a tale that takes us from gang polkas to tour-rash to the truly disturbing snack bar at Auschwitz."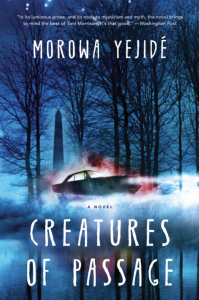 Creatures of Passage by Morowa Yejidé
Akashic Books | July 5, 2022
This novel "shows us an unseen Washington filled with otherworldly landscapes, flawed super-humans, and reluctant ghosts, and brings together a community intent on saving one young boy in order to reclaim itself."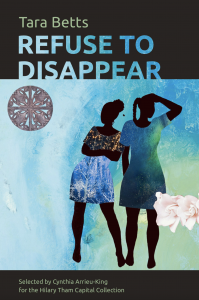 Refuse to Disappear by Tara Betts
The Word Works | July 7, 2022
Betts's poetry collection "calls up the language of both science and witchery to call roll on Black women."
Choeofpleirn Press | July 8, 2022
In this poetry chapbook, Schumer "explores several epiphanic moments, from learning what her weight would be on other planets and the sun to realizing that love, even the unconditional kind, can be painful."
Pelekinesis | July 10, 2022
Edited by Meg Pokrass and Gary Fincke, this anthology features Tania Hershman serving as final judge and "provides recognition for outstanding literary stories of 400 words or fewer."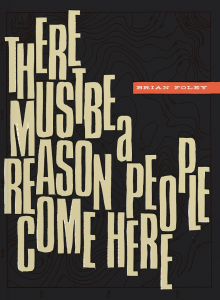 There Must Be a Reason People Come Here by Brian Foley
Black Ocean | July 12, 2022
Foley's new poetry collection "refuses to conform to the norms of what poetry is and how it must say things."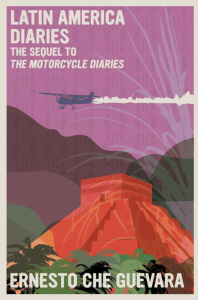 The Latin America Diaries by Ernesto Che Guevara
Seven Stories Press | July 12, 2022
This sequel to The Motorcycle Diaries "includes letters, poetry, and journalism that document young Ernesto Che Guevara's second Latin American journey following his graduation from medical school in 1953."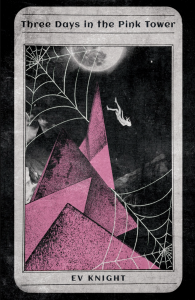 Three Days in the Pink Tower by EV Knight
Creature Publishing | July 12, 2022
In this novella of speculative autofiction, Knight "reclaims the narrative of her own past in an exploration of trauma, agency, and survival."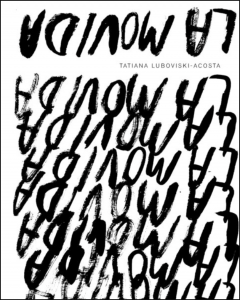 La Movida by Tatiana Luboviski-Acosta
Nightboat Books | July 12, 2022
In this poetry collection, Luboviski-Acosta "explores the radical love inherent in revolutionary work through cultural objects, adolescent affect, and queerness from within the fall of empire."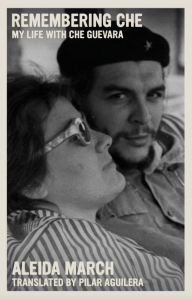 Remembering Che by Aleida March
Translated from Spanish by Pilar Aguilar
Seven Stories Press | July 12, 2022
In this memoir, "Che Guevara's widow remembers a great revolutionary romance tragically cut short by Che's assassination in Bolivia."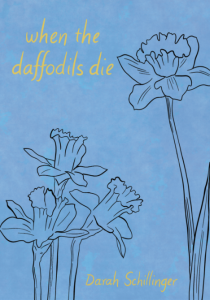 when the daffodils die by Darah Schillinger
Yellow Arrow Publishing | July 12, 2022
In this debut poetry collection, Schillinger explores "young love, a mother's love, self-love, spiritual love, all-encompassing love."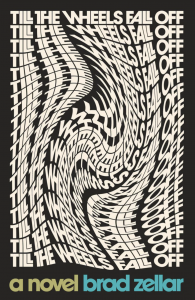 Till the Wheels Fall Off by Brad Zellar
Coffee House Press | July 12, 2022
Zellar's latest book is a novel "about rural Midwestern life, nostalgia, neurodiversity, masculinity, and family—with a built-in soundtrack."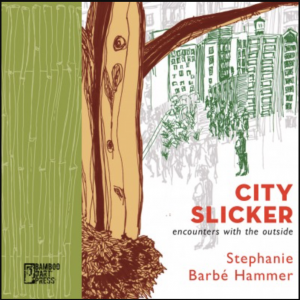 City Slicker by Stephanie Barbé Hammer
Bamboo Dart Press | July 15, 2022
In this poetry collection, Barbé Hammer "runs in and out of sprinklers in a Manhattan playground, picks up a slug by accident in the Cascades, reads about sequoia on 5th avenue, make an uncomfortable journey to the Hôpital américain in Paris, strolls a surprisingly sensual Geneva Switzerland at 2 am," and more.
JackLeg Press | July 15, 2022
"Using everything from letters and interviews to the family's quotidian paper trail," Spelman's memoir "reconstructs her mother's life and untimely death."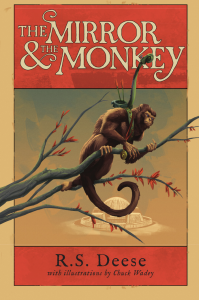 The Mirror & The Monkey by R. S. Deese and Chuck Wadey
Pelekinesis | July 15, 2022
This novel-length fable "is both new and old, full of novelties yet awash in motifs warm from the folk unconscious."
Choeofpleirn Press | July 15, 2022
Lerman's poetry chapbook was selected by Laura Read as winner of the Jonathan Holden Poetry Chapbook Contest.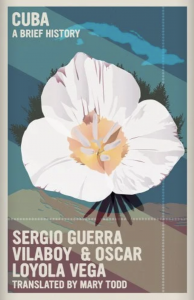 Cuba: A Brief History by Sergio Guerra Vilaboy and Oscar Loyola Vega
Translated from Spanish by Mary Todd
Seven Stories Press | July 19, 2022
This book is "a concise, readable and thoroughly revised overview of Cuba written by Cubans for anyone interested in quickly understanding the island country's turbulent history."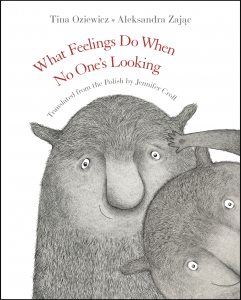 What Feelings Do When No One's Looking by Tina Oziewicz
Translated from Polish by Jennifer Croft
elsewhere editions | July 19, 2022
Illustrated by Aleksandra Zając, this children's book "surprises and soothes, inspires us to feel."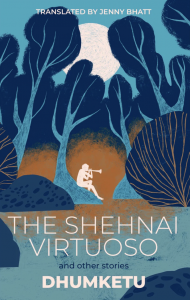 The Shehnai Virtuoso by Dhumketu
Translated from Gujarati by Jenny Bhatt
Deep Vellum | July 26, 2022
According to Publishers Weekly, "Complex characters, vibrant imagery, and descriptions of rural Gujarat State bolster each of the stories."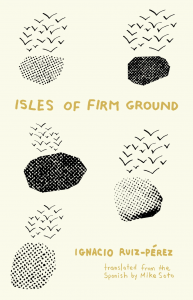 Isles of Firm Ground by Ignacio Ruiz-Pérez
Translated from Spanish by Mike Soto
Deep Vellum | July 26, 2022
Ruiz-Pérez's poems "express a metaphysical shift where the laws of heaven and earth are suspended, transformed into a terrain of the journey inward, reflecting a cosmos of the self."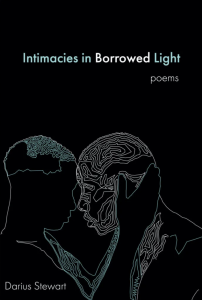 Intimacies in Borrowed Light by Darius Stewart
EastOver Press | July 26, 2022
Stewart's poetry collection "coalesces around themes of love, addiction, violence, sexual identity, and the corporeal body to betray the intimate moments that illuminate, especially, Black gay male experiences."