Support independent literary publishers by picking a read from the list below, which features new books forthcoming in May 2023 from CLMP members.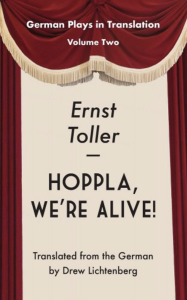 Hoppla, We're Alive by Ernst Toller
Translated from the German by Drew Lichtenberg
Berlinica Publishing | May 1, 2023
This play from the Weimar Republic is "a powerful portrait of a fragile democracy at war with itself, inevitably corrupted from within by the rising forces of capitalism and fascism."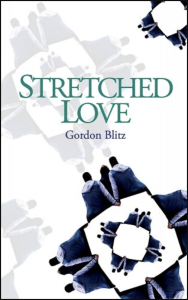 Stretched Love by Gordon Blitz
Tofu Ink Arts Press | May 1, 2023
Blitz's third novel "plunges us into the passionate marriage of a couple in their thirties, Warren and Rebecca, and her troubled younger gay brother, Paul."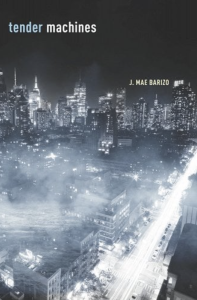 Tender Machines by J. Mae Barizo
Tupelo Press | May 1, 2023
The poems in Tender Machines "swing between the domestic and the surreal, charting motherhood, desire and an immigrant family's haunted inheritance."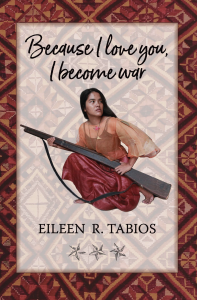 Because I Love You I Become War by Eileen R. Tabios
Marsh Hawk Press | May 1, 2023
According to E. San Juan, Jr., this collection of poems and prose "weaves the semiotic subtleties of icon, index, and symbol into epiphanies and discoveries that are, indeed, new additions to our world as we know it so far."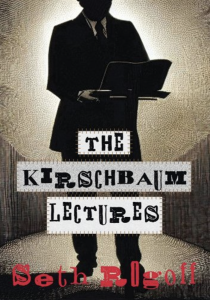 The Kirschbaum Lectures by Seth Rogoff
Sagging Meniscus Press | May 1, 2023
In this novel a professor "embarks on a twelve-week journey into his past and toward the heart of his literary life, 1990s Berlin, where art and dreams surged with the raw energy of utopian aspirations."
Red Hen Press | May 2, 2023
In this debut YA novel, "young Marisol Blaise is taken to live on an underwater mersation known as Aqueous with parents not her own."
Deep Are These Distances between Us by Susan Atefat-Peckham
CavanKerry Press | May 2, 2023
In these poems, Atefat-Peckham "troubles preconceptions of nationhood and fixed systems of power by bringing the reader into the Iranian American home, offering glimpses of familial love and intimacy."
Spellbook for the Sabbath Queen by Elisheva Fox
Belle Point Press | May 2, 2023
"Part psalter, part Sapphic verse," this debut poetry collection "evokes the spirit of Emily Dickinson while calling the reader to prayer for a life fully lived."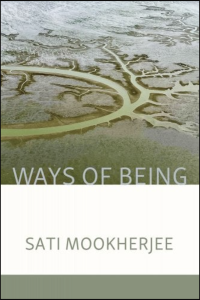 Ways of Being by Sati Mookherjee
MoonPath Press | May 2, 2023
According to Rena Priest, these poems "reveal a bold voice that brings us on a tour through emotional and literal landscapes as fluid as the tides."
Akashic Books | May 2, 2023
This anthology of noir based in Austin, Texas—edited by Scott Montgomery, Hopeton Hay, and Molly Odintz—features short stories by Gabino Iglesias, Ace Atkins, Amanda Moore, Jeff Abbott, Scott Montgomery, Richard Z. Santos, Alexandra Burt, Lee Thomas, Miriam Kuznets, Jacob Grovey, Chaitali Sen, Molly Odintz, Amy Gentry, and Andrew Hilbert.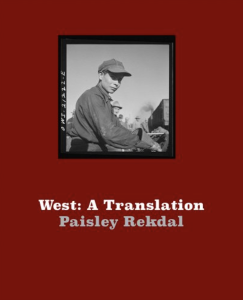 West: A Translation by Paisley Rekdal
Copper Canyon Press | May 2, 2023
This hybrid collection of poems and essays "draws a powerful, necessary connection between the railroad's completion and the Chinese Exclusion Act (1882–1943)."
Graywolf Press | May 2, 2023
Porter's latest book is "a novel about guilt, rage, imagination, and boyhood, about being lost in the dark and learning you're not alone."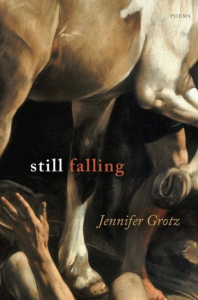 Still Falling by Jennifer Grotz
Graywolf Press | May 2, 2023
In this collection, Grotz "carries the weight of losses and their aftermaths—the deaths of the poet's mentors, friends, and mother; the endings of relationships; and the enclosures of a life spent in attendance to the world in a state of wanting rather than truly living."
Read Furiously | May 2, 2023
First is a collection of Cruz's webcomic Li Comics as she "continues to document her journey as an artist and all the firsts life presents her."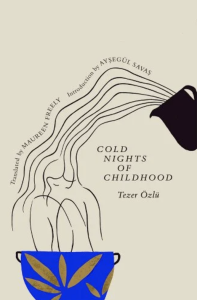 Cold Nights of Childhood by Tezer Özlü
Translated from the Turkish by Maureen Freely
Transit Books | May 2, 2023
"Set across the rambling orchards of a childhood in the Turkish provinces and the smoke-filled cafes of European capitals," this novel "offers a sensual, unflinching portrayal of a woman's sexual encounters and psychological struggle."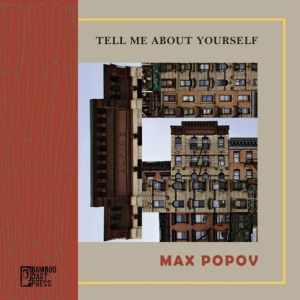 Tell Me About Yourself by Max Popov
Bamboo Dart Press | May 4, 2023
In this memoir chapbook, "an old man looks back on his time in the East Village in the mid-1970s when he drew pictures of people, mostly tenants in his apartment building, and made the eponymous request to them."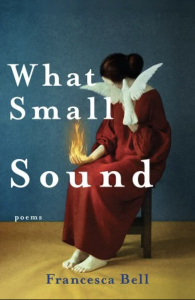 What Small Sound by Francesca Bell
Red Hen Press | May 9, 2023
What Small Sound "is a book of plentiful sorrows but also of small and sturdy comforts, a book that chronicles the private, lonely life of the body as well as its tender generosities."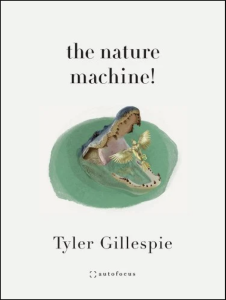 the nature machine! by Tyler Gillespie
Autofocus Books | May 9, 2023
In this poetry collection, Gillespie "merges poetic forms with interstitial moments of sound and visual technologies to playfully theorize the now and to seriously contemplate the future."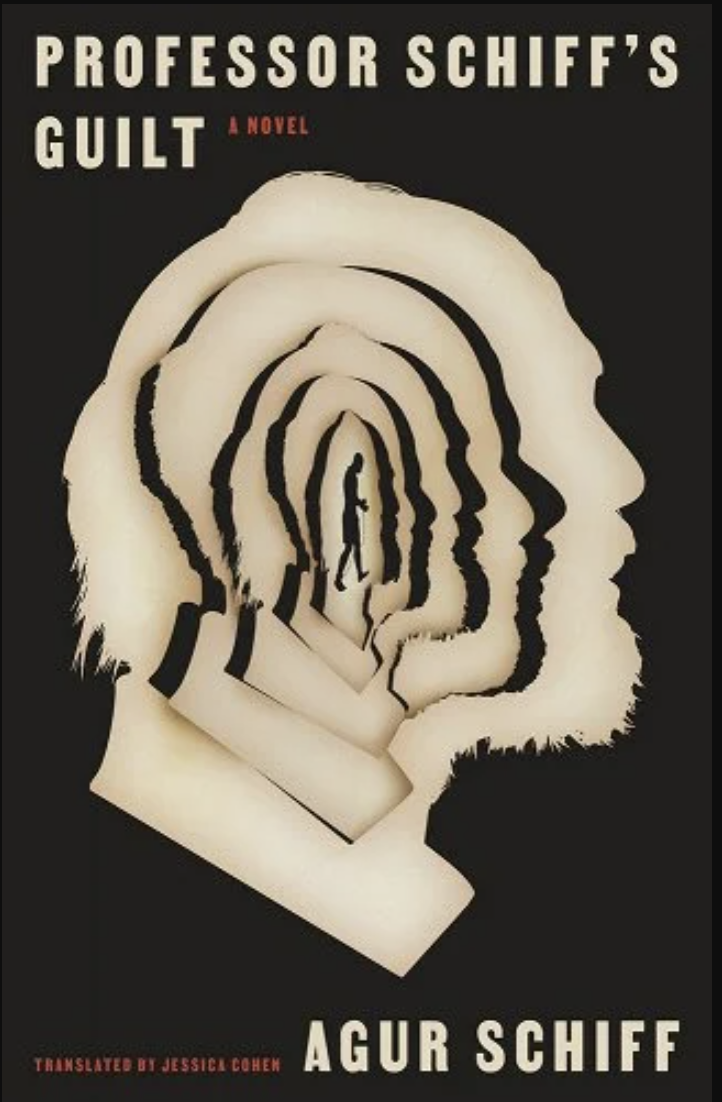 Professor Schiff's Guilt by Agur Schiff
Translated from the Hebrew by Jessica Cohen
New Vessel Press | May 9, 2023
This "darkly comic" novel "examines economic inequality and the global refugee crisis, as well as the memory of transatlantic chattel slavery and the Holocaust."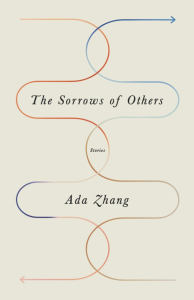 The Sorrows of Others by Ada Zhang
A Public Space Books | May 9, 2023
The Sorrows of Others is a short story collection "about people confronted with being outsiders—as immigrants, as revolutionaries, and even, often, within their own families."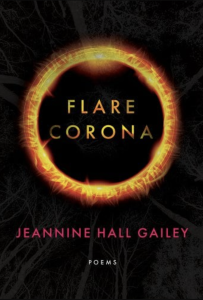 Flare, Corona by Jeannine Hall Gailey
BOA Editions | May 9, 2023
Flare, Corona "paints a self-portrait of the layered ways that we prevail and persevere through illness and natural disaster."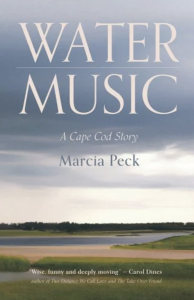 Water Music: A Cape Cod Story by Marcia Peck
Sea Crow Press | May 9, 2023
In this novel set on Cape Cod, twelve-year-old Lily Grainger "finds her family suddenly adrift."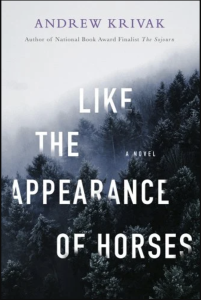 Like the Appearance of Horses by Andrew Krivak
Bellevue Literary Press | May 9, 2023
This novel "immerses us in the intimate lives of a family whose fierce bonds have been shaped by the great conflicts of the past century."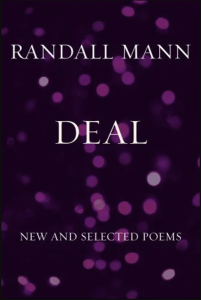 Deal: New and Selected Poems by Randall Mann
Copper Canyon Press | May 9, 2023
Deal: New and Selected Poems "contains the most memorable of Mann's previous five collections and presents new poems of disco, lament, and formal invention."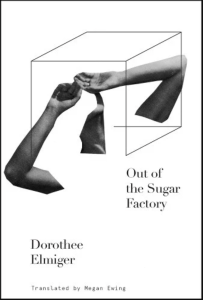 Out of the Sugar Factory by Dorothee Elmiger
Translated from the German by Megan Ewing
Two Lines Press | May 9, 2023
Elmiger's novel "is a staring contest with History: an effort to map the resonances and frictions introduced to the world by the sugar industry. "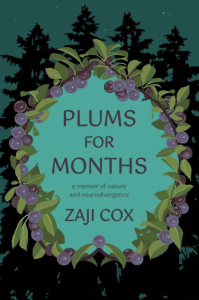 Plums for Months: Memories of a Wonder-Filled, Neurodivergent Childhood by Zaji Cox
Forest Avenue Press | May 9, 2023
These short essays "evoke the abundant imagination of childhood" and explore "the challenges of growing up mixed race and low-income on the outskirts of Portland, Oregon."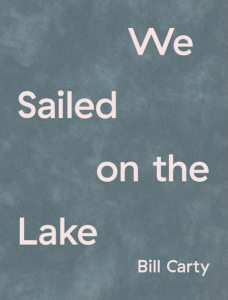 We Sailed on the Lake by Bill Carty
Bunny Presse | May 9, 2023
The poems in We Sailed on the Lake "are closely observed, finding unexpected affinities within urban and natural environments alike."
Texas Review Press | May 15, 2023
In this novel, "after 20 years of traveling throughout the U.S., Millie Morrison returns to her hometown to make sense of the experiences and relationships that have shaped her life."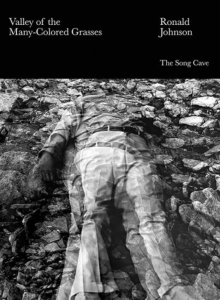 Valley of the Many-Colored Grasses by Ronald Johnson
The Song Cave | May 15, 2023
In this "underground classic of visionary and queer poetics," Johnson "weaves together texts to show the world from multiple angles of vision, not only his own."
Sagging Meniscus Press | May 15, 2023
The protagonist in Taylor's novel "finds a pit bull puppy by the side of the road and gets a job at a boxing manufacturer."
Red Hen Press | May 16, 2023
Flame's poetry collection "imagines a love that sits comfortably at the crossroads of commitment and freedom."
Book*hug Press | May 16, 2023
This novel follows "an isolated and inexperienced teenager on the cusp of adulthood struggling to craft an identity for herself—especially as the artist she wants to be."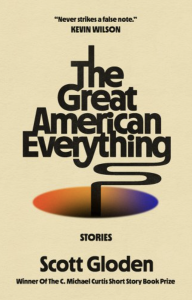 The Great American Everything by Scott Gloden
Hub City Press | May 16, 2023
The Great American Everything is "a short story collection exploring the bounds of contemporary family and how we move forward in a world so often changed by loss."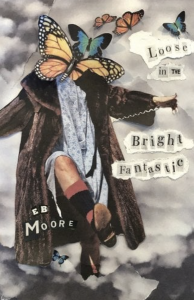 Loose in the Bright Fantastic by E.B. Moore
Frayed Edge Press | May 16, 2023
Moore's novel is "a heartfelt story of family ties that get stretched under duress but never quite break."
Fifth Wheel Press | May 16, 2023
Traum/A is an "abecedarian catalogue of experimental, visual and prose poetry on the causes and symptoms of trauma."
Copper Canyon Press | May 16, 2023
Eilbert's third poetry collection "uses snapshots of violence to survey loss of family, of habitat, of consent—the discarded tools used to arrest climate change activists, the skin marked with crescent moons and photographed by a forensic nurse."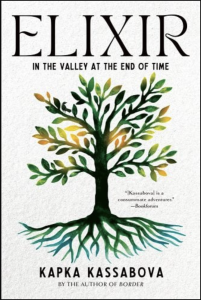 Elixir: In the Valley at the End of Time by Kapka Kassabova
Graywolf Press | May 16, 2023
Kassabova "seeks out the deep connection between people, plants, and place" in this "call to rethink how we live—in relation to one another, to Earth, and to the cosmos."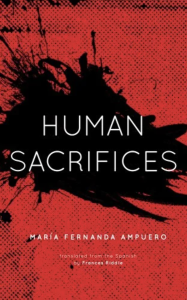 Human Sacrifices by María Fernanda Ampuero 
Translated from the Spanish by Frances Riddle
Feminist Press | May 16, 2023
The twelve stories in this collection "contemplate the nature of exploitation and abuse, illuminating the realities of those society consumes for its own pitiless ends."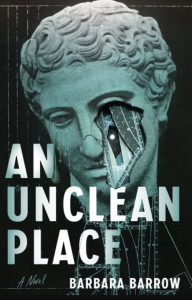 An Unclean Place by Barbara Barrow
Lanternfish Press | May 16, 2023
According to Melanie Finn, "An Unclean Place is a simmering, sinister backyard thriller: trust shape-shifts into malevolence, those most familiar to us become monsters."
Bamboo Ridge Press | May 20, 2023
According to Frank Zafiro, this noir mystery novel set in Honolulu "grabs you by the throat right away and doesn't ever let go."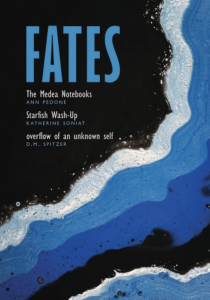 Fates by Ann Pedone, Katherine Soniat, and D. M. Spitzer
Etruscan Press | May 23, 2023
This Tribius includes Ann Pedone's The Medea Notebooks, Katherine Soniat's ekphrastic collection Starfish Wash-up, and D. M. Spitzer's "queering translation of an Old Testament text from the Septuagint."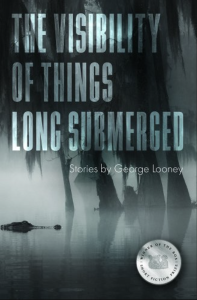 The Visibility of Things Long Submerged by George Looney
BOA Editions | May 23, 2023
Looney's short fiction collection "explores the essential nature of faith while plumbing the gritty secrets of the human heart."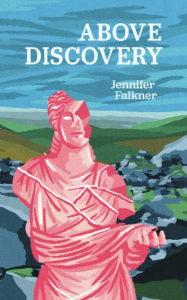 Above Discovery by Jennifer Falkner
Invisible Publishing | May 23, 2023
In this debut short fiction collection, "past and present glancingly converge, making the familiar outlines of myth, history, and everyday life seem suddenly strange."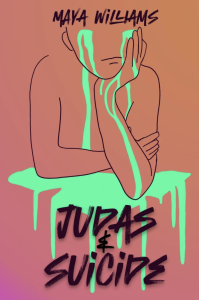 Judas & Suicide by Maya Williams
Game Over Books | May 23, 2023
This poetry collection approaches topics of "religion and suicidality… through the lens of Black family and community, sadness, medication, sexual violence, the prison industrial complex, media, and Bible verses."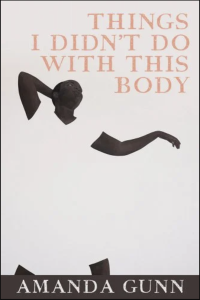 Things I Didn't Do with This Body by Amanda Gunn
Copper Canyon Press | May 23, 2023
Things I Didn't Do with This Body "sings in myriad voices and forms—ragged columns rich with syncopated internal rhyme, crisp formal sonnets, and the angular shapes of a stream-of-pill-induced-consciousness."
Sarabande Books | May 23, 2023
This poetry collection "troubles the meaning of a racehorse, in particular the broodmare and the foals she carries."
Bamboo Dart Press | May 25, 2023
Presto "chronicles the adventures of an employee for a temp agency as he goes out on what often seem like absurd assignments."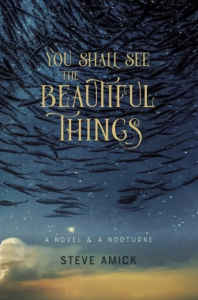 You Shall See the Beautiful Things: A Novel & A Nocturne by Steve Amick
Acre Books | May 26, 2023
In this novel set in the fishing village of Scheveningen in 1889, Amick "envelops his characters in the world of night and dreams."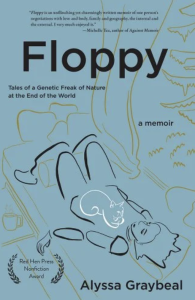 Floppy: Tales of a Genetic Freak of Nature at the End of the World by Alyssa Graybeal
Red Hen Press | May 30, 2023
According to Rebecca Fish Ewan, in this memoir "Graybeal spins a richly imaged and often hilarious story from the fibers of her own quest for life while navigating the challenges of having a rare genetic disorder."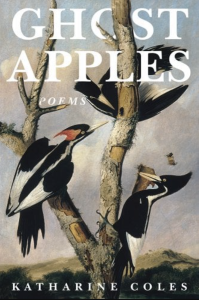 Ghost Apples by Katharine Coles
Red Hen Press | May 30, 2023
In her ninth poetry collection, Coles "interrogates and celebrates her relationship with the natural world and the various creatures who inhabit it, and in doing so asks what it means to be sentient and mortal on a fragile planet."
Bloof Books | May 30, 2023
According to Elisa Gabbert, "After being diagnosed, or misdiagnosed, with a rare, 'invisible' eye condition that causes blind spots, Maureen Thorson set out to write a self-portrait in a broken mirror."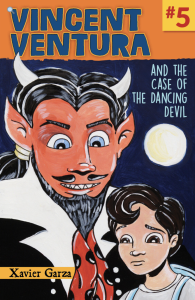 Vincent Ventura and the Curse of the Dancing Devil / Vincent Ventura y la maldición del diablo bailarín by Xavier Garza
Arte Público Press | May 31, 2023
This bilingual book for intermediate readers, the fifth installment in the Monster Fighter Mystery series, "follows the dangerous battle between a seasoned devil and one unsure of her powers, a witch owl and several very determined kids!"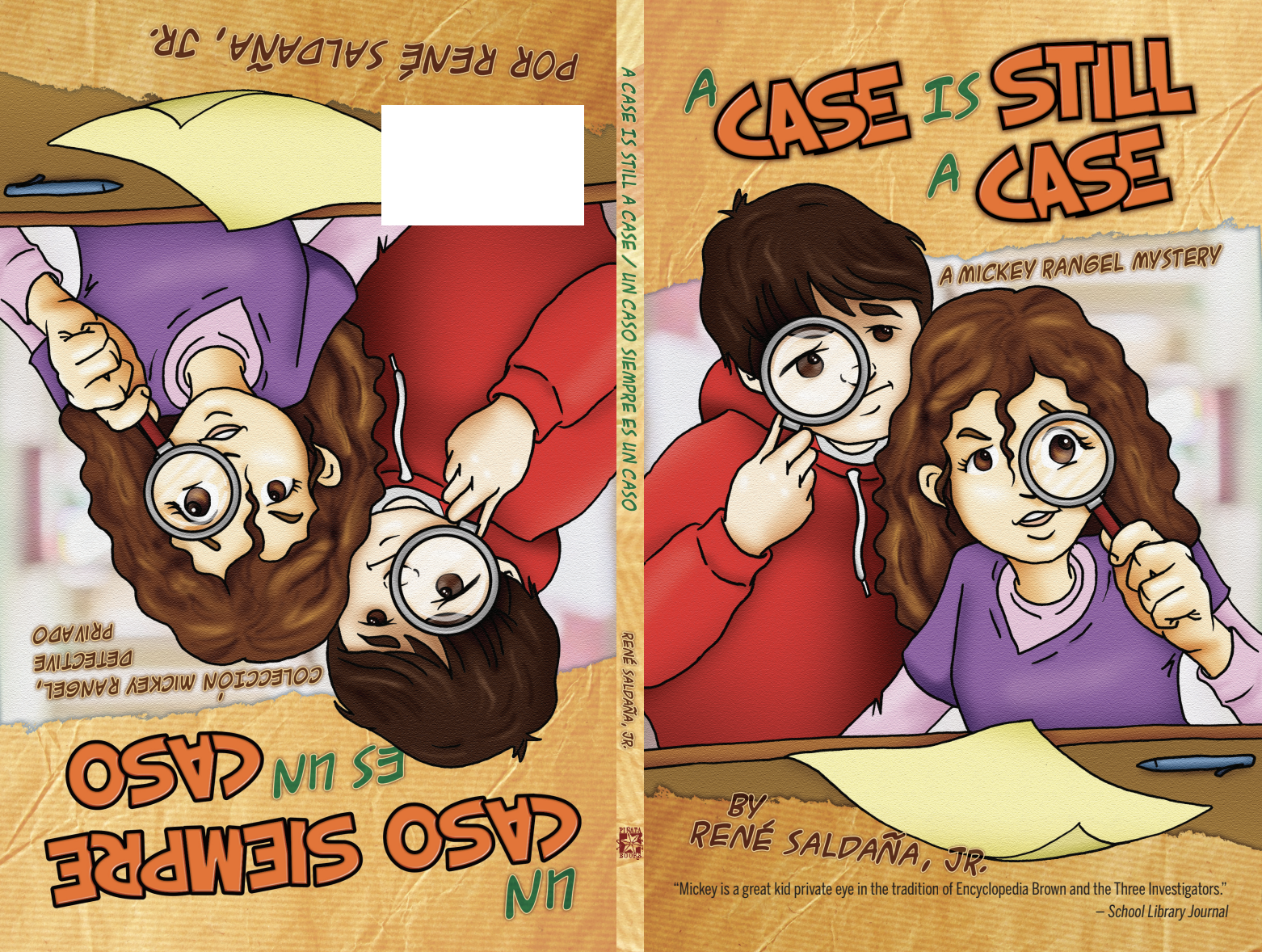 A Case Is Still a Case / Un caso siempre es un caso by René Saldaña, Jr.
Arte Público Press | May 31, 2023
This novel for intermediate readers "features a web-certified boy detective who learns the hard way that girls can do everything boys can! "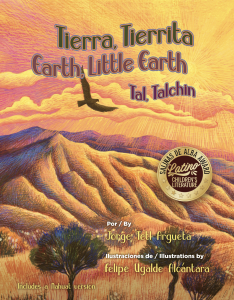 Tierra, Tierrita / Earth, Little Earth by Jorge Argueta
Arte Público Press | May 31, 2023
This trilingual picture book—featuring English, Spanish, and Nahuat, and illustrated by Felipe Ugalde Alcantara—explores "the interdependence of life on Mother Earth."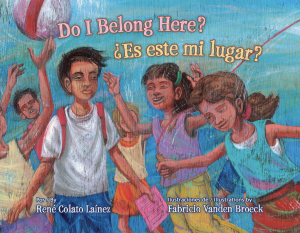 Do I Belong Here? / ¿Es este mi lugar? by René Colato Laínez
Arte Público Press | May 31, 2023
Illustrated by Fabricio Vanden Broeck, this bilingual picture book portrays "the experiences of newcomer students in schools."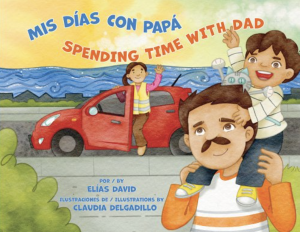 Mis días con Papá / Spending Time with Dad by Elías David
Arte Público Press | May 31, 2023
This bilingual picture book, illustrated by Claudia Delgadillo, "deals with gender equality."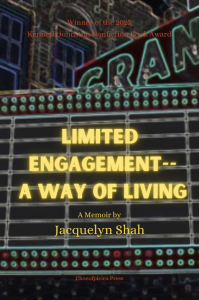 Limited Engagement: A Way of Living by Jacquelyn Shah
Choeofpleirn Press | May 31, 2023
In this memoir, Shah "allows readers to see and to feel the kinds of experiences that so many American women have endured in our quest for equality."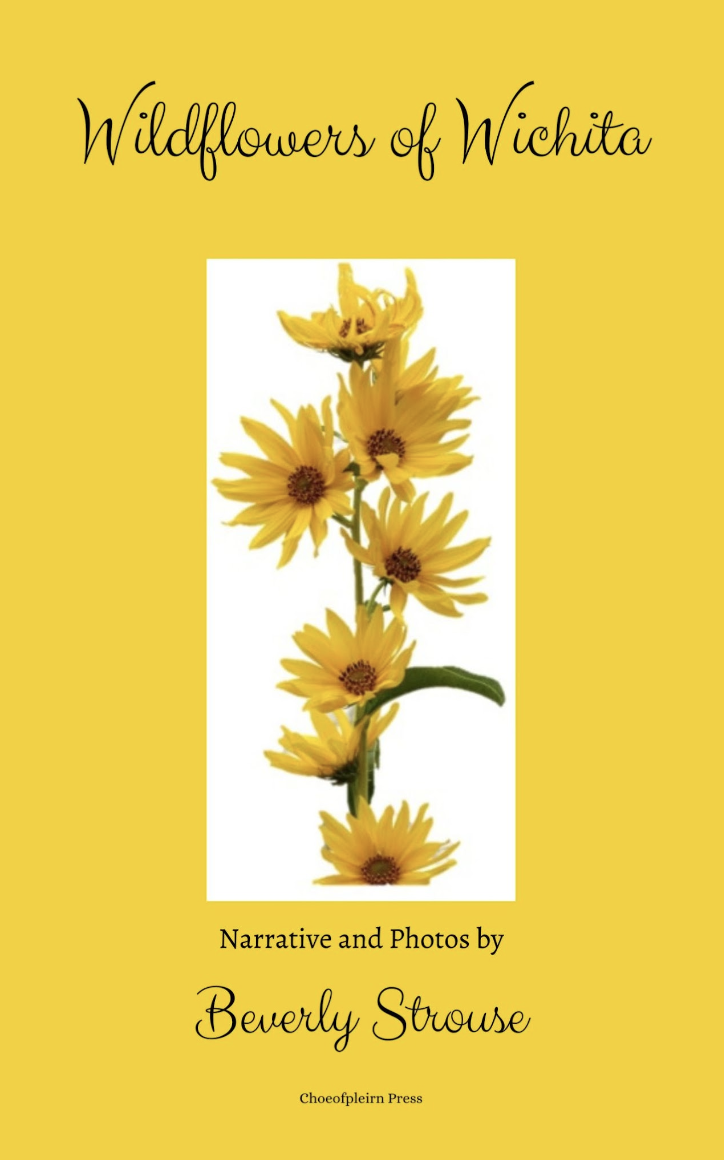 Wildflowers of Wichita by Beverly Strouse
Choeofpleirn Press | May 31, 2023
Wildflowers of Wichita is both a memoir and "a photographic journey through several parks in Wichita, Kansas."