Support independent literary publishers by picking a read from the list below, which features new books forthcoming in November 2023 from CLMP members.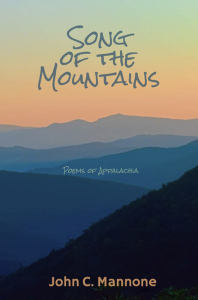 Song of the Mountains by John C. Mannone
Middle Creek Publishing & Audio | November 1, 2023
Song of the Mountains is "a poetic celebration, eulogy, metaphor for Appalachia. Sometimes it dances and laughs, but too many times it cries."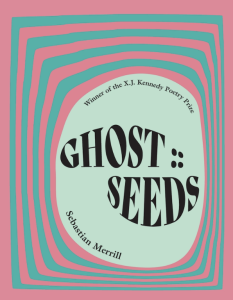 GHOST :: SEEDS by Sebastian Merrill
Texas Review Press | November 1, 2023
Winner of the 2022 X. J. Kennedy Poetry Prize, selected by Kimiko Hahn, this book-length poem "incorporates elements of magical realism and myth to explore and trouble conceptions of gender and identity."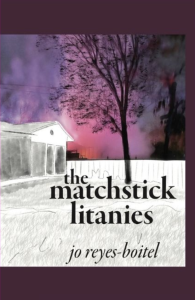 the matchstick litanies by jo reyes-boitel
Next Page Press | November 1, 2023
"Blending poetic memoir and revelation," these poems "refuse to look away from what is burning and show us that sometimes fire can create a path for self-fulfillment."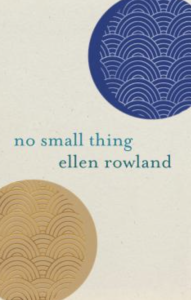 No Small Thing by Ellen Rowland
Fernwood Press | November 1, 2023
In these poems, Rowland "summons us to presence, showing us the world through an unfiltered lens that asks us to consider the beauty and truth of the ordinary."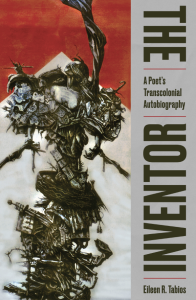 The Inventor: A Poet's Transcolonial Autobiography by Eileen R. Tabios
Marsh Hawk Press | November 1, 2023
According to Tabios, "In The Inventor, I show how Poetry is not mere words but a proactive approach to improving our relationships with each other and life on our planet."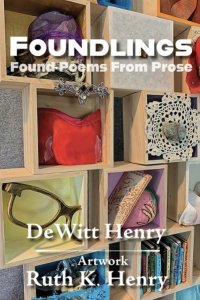 Foundlings: Found Poems from Prose by DeWitt Henry
Pierian Springs Press | November 2, 2023
This collection features found poems transformed "from the original prose by twenty-nine classic and contemporary authors."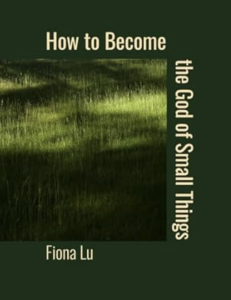 How to Become the God of Small Things by Fiona Lu
Map Literary | November 2, 2023
In her debut chapbook, Lu "vividly extracts the storms of familial relationships and weaves them into a work filled with feminine strengths, landscapes of fragility, and humanized gods."
Solid Objects | November 2, 2023
This poetry collection "explores contemporary American selfhood, socially mediated and economically motivated, within a system where we learn to see and represent ourselves as one marketable image among many."
La nana del coquí by Georgina Lázaro
Editorial Destellos | November 3, 2023
This children's book is "a modern take on the traditional lullaby, with fantastically illustrated scenes that bring the verses to life of what will surely be a new bedtime favorite."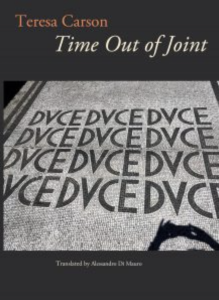 Time Out of Joint by Teresa Carson
Translated into the Italian by Alessandro Di Mauro
Deerbrook Editions | November 4, 2023
In Book III in The Argument of Time series, Carson "explores not only how places of the past are often scripted to elicit specific responses from visitors, but also how the stories we tell about the past are often scripted to fit a particular point of view about a past event."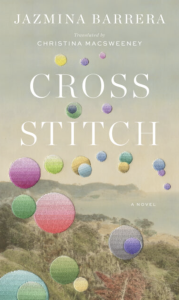 Cross-Stitch by Jazmina Barrera
Translated from the Spanish by Christina MacSweeney
Two Lines Press | November 7, 2023
Cross-Stitch is a "debut novel of female friendship and coming-of-age."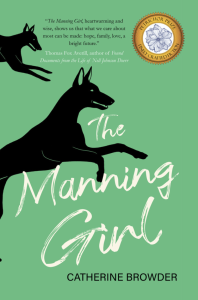 The Manning Girl by Catherine Browder
Regal House Publishing | November 7, 2023
Browder's novel "reimagines George Eliot's 1860 fable, Silas Marner, and places it in a contemporary Midwestern frame."
Graywolf Press | November 7, 2023
Flynn's latest poetry collection "explores the jaggedness of memory and what is salvageable when the past is broken by loss, violence, and trauma."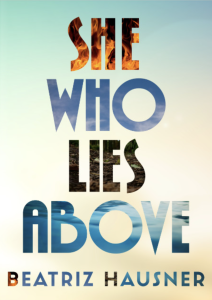 She Who Lies Above by Beatriz Hausner
Book*hug Press | November 7, 2023
In this poetry collection, Hausner "brings Hypatia of Alexandria, the fourth century Byzantine mathematician, astronomer, and philosopher, to life."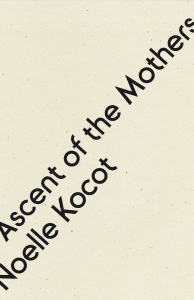 Ascent of the Mothers by Noelle Kocot
Wave Books | November 7, 2023
Kocot's ninth collection is "a sagacious testament to the ways in which poetry can shape personhood."
Catalyst Press | November 7, 2023
This novel is "the saga of the four Taha sisters, and the indomitable matriarch who carried her daughters—and her community—through times of drought and violence in their Harare neighborhood."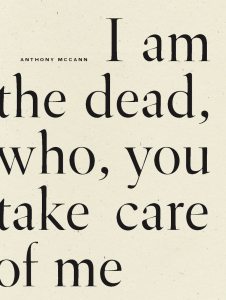 I am the dead, who, you take care of me by Anthony McCann
Wave Books | November 7, 2023
The poems in I am the dead, who, you take care of me "are acutely aware of the ways in which language communes the living and the dead."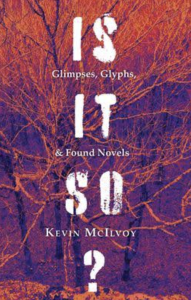 Is It So? Glimpses, Glyphs, & Found Novels by Kevin McIlvoy
WTAW Press | November 7, 2023
McIlvoy's final work of fiction showcases his "artistic dedication to the irreal, the carnivalesque, to ghost stories, fairy tales, the short short form-writing that thrives in the edges, margins, and borderlands."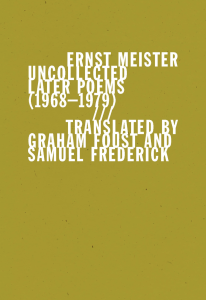 Uncollected Later Poems (1968–1979) by Ernst Meister
Translated from the German by Graham Foust and Samuel Frederick
Wave Books | November 7, 2023
In these new translations of Meister's poetry, "each line is gnomic yet ample, opening spaces of reflection on mortality and infinity."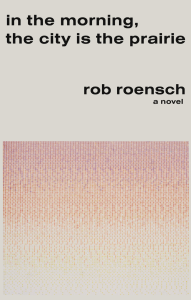 In the Morning, the City Is the Prairie by Rob Roensch
Belle Point Press | November 7, 2023
This coming-of-age novel follows "a soulful yet aimless twenty-something" in Oklahoma City who is confronted by a family health crisis.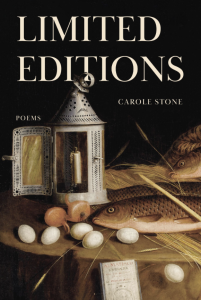 Limited Editions by Carole Stone
CavanKerry Press | November 7, 2023
Stone's Limited Editions is "an end-of-life narrative journey, from her long-term marriage to the illness and death of her husband."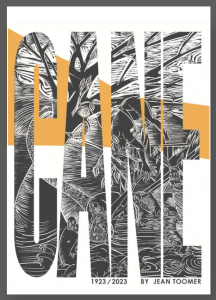 Cane: A New Critical Edition by Jean Toomer
The 3rd Thing | November 7, 2023
The 100th anniversary critical edition of Toomer's masterpiece is "an invitation to wonder, speculate, imagine and create."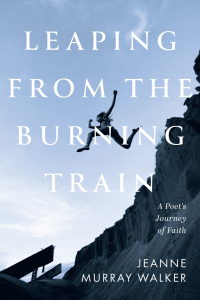 Leaping from the Burning Train by Jeanne Murray Walker
Slant Books | November 7, 2023
This memoir tells the story of a teenaged girl who "abruptly realizes the tight-knit fundamentalist community she has been raised in may not have all the answers it claims to have."
Etruscan Press | November 7, 2023
This collection "charts the fluid boundaries between transgression and transcendence in narrative poems containing Waters' signature lyrical gestures."
EastOver Press | November 8, 2023
In this essay collection, Singleton explains "how he came to be a writer (he blames barbecue), why he still writes his first draft by hand (someone stole his typewriter), and what motivated him to run marathons."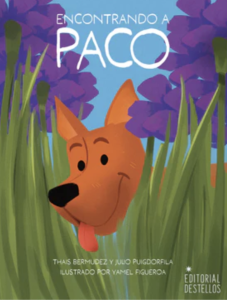 Encontrando a Paco by Thaís Bermúdez and Julio Puigdorfila
Editorial Destellos | November 10, 2023
This children's book is "a heartwarming story of a lost stray dog who doesn't give up his search for a forever home."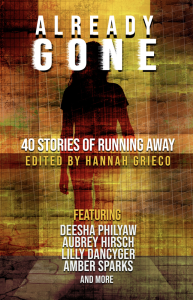 Already Gone: Forty Stories of Running Away
Alan Squire Publishing | November 14, 2023
Edited by Hannah Grieco, this anthology is "a collection of runaway stories that explores what it means to fly, to flee, to escape—to search for who we are."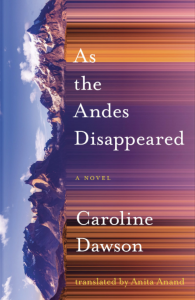 As The Andes Disappeared by Caroline Dawson
Translated from the French by Anita Anand
Book*hug Press | November 14, 2023
This autobiographical, coming-of-age novel "probes the plurality of identity, elucidating the interwoven complexities of immigrating to a new country."
Restless Books | November 14, 2023
In this debut memoir, "Gjika tells a different kind of immigrant story by writing about the ways a woman listens to her own body, intuition, and desire."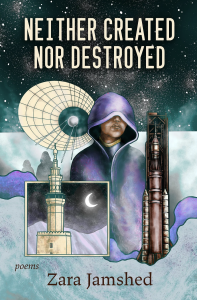 Neither Created Nor Destroyed by Zara Jamshed
Game Over Books | November 14, 2023
Jamshed's memoir "is the brave and vulnerable story of a young woman who explores her own trauma, belonging, and self-actualization."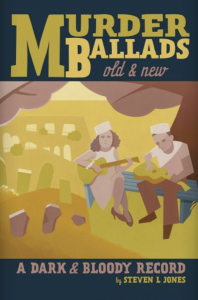 Murder Ballads Old and New: A Dark and Bloody Record by Steven L. Jones
Feral House | November 14, 2023
"An exploration of an age-old topic—our human need to document the horrors of the world around us," this book includes a wide range of songs and performers about "killers and victims."
Belle Point Press | November 14, 2023
The speaker in this chapbook "evokes a sacramental vision that grace may continue to abound whether we are prepared to welcome it or not."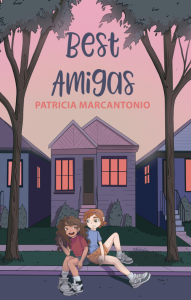 Best Amigas by Patricia Marcantonio
Fitzroy Books | November 14, 2023
In this children's book, "Juana Méndez and Diane Conrad are going to save each other's lives. Not with super heroics, but with a friendship that gets them through everything."
Feminist Press | November 14, 2023
This book from CLAGS: The Center for LGBTQ Studies "collects the first ten historic Kessler Lectures by influential scholars, writers, and activists including Cherríe Moraga, Samuel R. Delany, Eve Kosofsky Sedgwick, and Barbara Smith."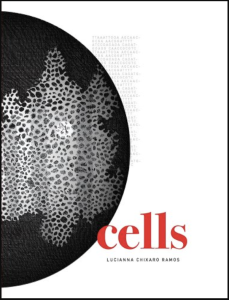 Cells by Lucianna Chixaro Ramos
Burrow Press | November 14, 2023
"Using bees, hives and keepers as a central conceit," this poetry collection "explores how language acts as imperfect material for building not only poems, but also laws and institutions."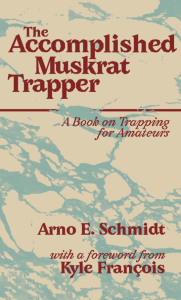 The Accomplished Muskrat Trapper by Arno E. Schmidt
Long Day Press | November 14, 2023
This reprinting of Schmidt's 1922 "quintessential introduction to trapping muskrats" is presented in a new edition with an introduction by Kyle François.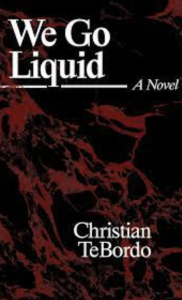 We Go Liquid by Christian TeBordo
Long Day Press | November 14, 2023
In this novel, a boy receives an email that "may be a message from his mother beyond the grave or it may be spam offering free movie tickets."
Coach House Books | November 14, 2023
Pervatory is "a novel about Berlin: a city for artists and libertines, a perfect place to find love and madness."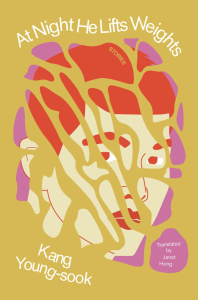 At Night He Lifts Weights by Kang Young-sook
Translated from the Korean by Janet Hong
Transit Books | November 14, 2023
This short fiction collection "offers a disquieting vision of a society grappling with ecological catastrophe and unplaceable forms of loss."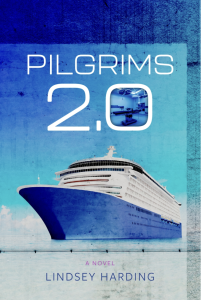 Pilgrims 2.0 by Lindsey Harding
Acre Books | November 15, 2023
Pilgrims 2.0 is "a novel following four passengers on a luxury cruise line that promises complete reinvention through plastic surgery."
Texas Review Press | November 15, 2023
Churn "mines the uncanny to tell a story of rural Kansas" in this novel spanning "from the plains of rural Kansas to hundred-acre towns, the end of the universe to its primordial breath."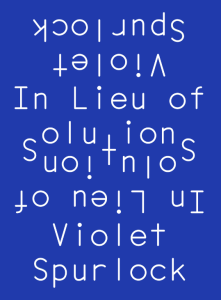 In Lieu of Solutions by Violet Spurlock
Futurepoem | November 15, 2023
According to Julian Talamantez Brolaski, Spurlock's debut poetry collection is "a trans ars poetica for our zeitgeist," featuring "a dazzling array of poetic forms, linguistic permutations, and neologisms."
Driftwood at the River's Edge by Peter Wortsman
Bamboo Dart Press | November 15, 2023
According to Wortsman, "Like driftwood, words, phrases and severed sentences come floating by. Part fisherman, part scavenger, I spread my net and rescue these bits of debris from the deep."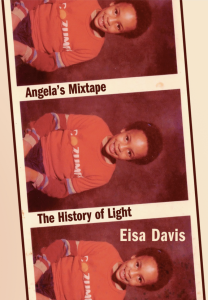 Angela's Mixtape + The History of Light by Eisa Davis
53rd State Press | November 16, 2023
In Angela's Mixtape, "time shifts like a mixtape, and like a mixtape, the play is both a memoir and a gift"; The History of Light is "a study in black and white, love and alienation."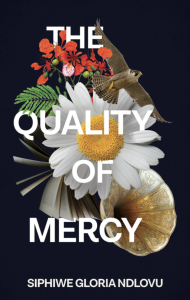 The Quality of Mercy by Siphiwe Gloria Ndlovu
Catalyst Press | November 19, 2023
The final novel in the City of Kings trilogy, set in South Africa, follows "the investigation of Spokes Moloi, the first black chief inspector in the City of Kings, who on the eve of his retirement is handed one final crime."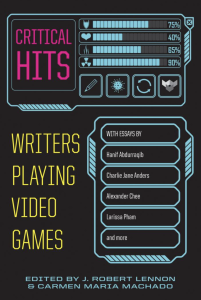 Critical Hits: Writers Playing Video Games
Graywolf Press | November 21, 2023
Edited by J. Robert Lennon and Carmen Maria Machado, this anthology features essays exploring video games by Hanif Abdurraqib, Charlie Jane Anders, Alexander Chee, Larissa Pham, and more.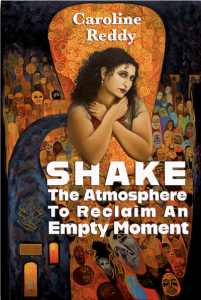 Shake the Atmosphere to Reclaim and Empty Moment by Caroline Reddy
Pierian Springs Press | November 21, 2023
This poetry collection is "based on the life of a woman who has rediscovered peace and purpose after years of depression, heartache, and trauma."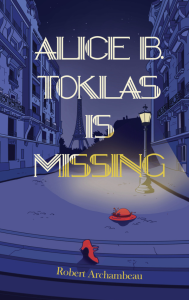 Alice B. Toklas Is Missing by Robert Archambeau
Regal House Publishing | November 28, 2023
In this novel, "young Midwesterner Ida Caine arrives in Paris with her husband Teddy, a would-be Hemingway who thinks he can adventure first and write later."
G.I. Days: An Anthology of Military Life
Milltown Press | November 28, 2023
The twenty-nine stories and poems in this anthology edited by Mary Senter "give a glimpse into the lives of a diverse cross-section of U.S. military-connected writers, from Vietnam veterans to current military spouses."