In light of the COVID-19 pandemic and the pressures it is putting on publishers, independent bookstores, writers, and arts organizations nationwide, we are honored to celebrate and promote the new books being launched by our member presses.
Find your next quarantine read in the list below, which features dozens of new books—including novels, poetry collections, memoirs, and more—published in February and March by CLMP members.
February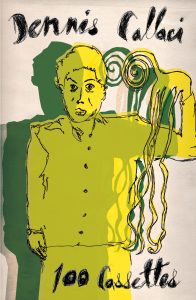 100 Cassettes by Dennis Callaci
(Pelekinesis, February 2020)
This book, which began as one hundred hand-drawn cassette covers for an art installation, "winds around autobiographical information, the rich culture of Southern California from 1619 to the present day, and all music points in between."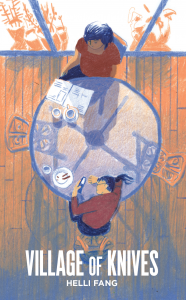 Village of Knives by Helli Fang
(Driftwood Press, February 2020)
According to Chen Chen, these poems—written by Fang, an undergraduate at Bard College—"listen to immigrant life and dream, to gendered expectation and subversion, to desire, to the body's surging, briny rhythms."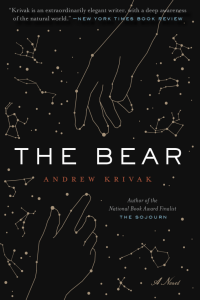 The Bear by Andrew Krivak
(Bellevue Literary Press, February 2020)
Krivak's third novel chronicles a future in which "a girl and her father live close to the land in the shadow of a lone mountain" and is "a stunning tribute to the beauty of nature's dominion."
The Tilt Torn Away from the Seasons by Elizabeth Lindsey Rogers
(Acre Books, February 2020)
Rogers's second poetry collection "imagines a human mission to Mars, a consequence of Earth's devastation from climate change and natural disaster."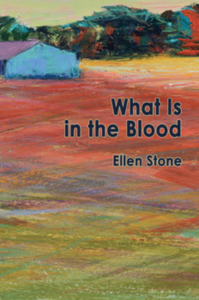 What Is in the Blood by Ellen Stone
(Mayapple Press, February 2020)
In this poetry memoir about growing up in rural Pennsylvania, Stone—according to Eric McHenry—"transfigures pain and trauma into poems of startling loveliness and immediacy."
March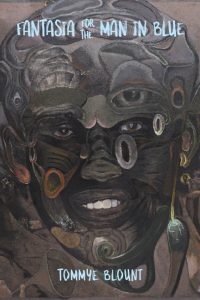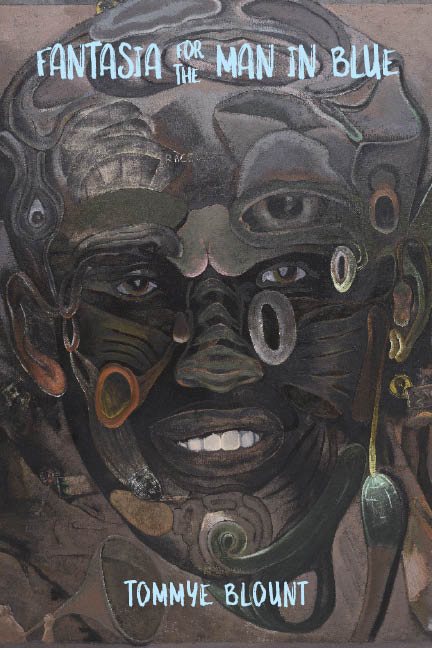 Fantasia for the Man in Blue by Tommye Blount
(Four Way Books, March 2020)
In this debut poetry collection, Blount "orchestrates a chorus of distinct, unforgettable voices that speak to the experience of the black, queer body as a site of desire and violence."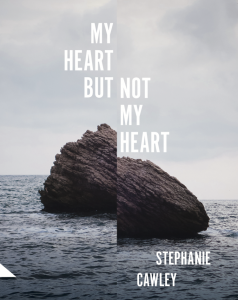 My Heart But Not My Heart by Stephanie Cawley
(Slope Editions, March 2020)
Solmaz Sharif, who selected this poetry collection for the Slope Editions 18th Annual Book Prize, says this is "a book of refusals. The losses and grief that refuse language, the poet's own refusal of certain performances, the poem's refusal of expected forms, the speaker's refusal to slap a manicure on and understand it as self-care."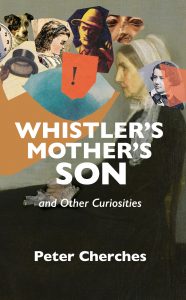 Whistler's Mother's Son and Other Curiosities by Peter Cherches
(Pelekinesis, March 2020)
This collection of over one hundred short prose pieces "features parodies, standardized tests, nursery-rhyme anxieties, fables, riddles, collaborations, conundrums, rescued clichés, abominations-in-training, dark Americana, existential misdemeanors, misbegotten mysteries, identity crises, optimistic nihilism, formal experimentation, and polyrhythmic prose."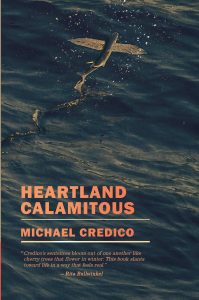 Heartland Calamitous by Michael Credico
(Autumn House Press, March 2020)
This debut flash fiction collection "portrays an absurdist, exaggerated, and bizarre vision of the Midwest known as the heartland. The stories are clipped views into a land filled with slippery confusion and chaos."
Guidebooks for the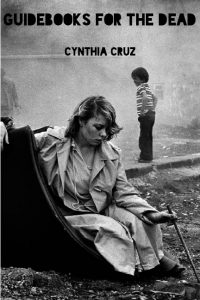 Dead by Cynthia Cruz
(Four Way Books, March 2020)
In her sixth poetry collection, Cruz "returns to a familiar literary landscape in which a cast of extraordinary women struggle to create amidst violence, addiction and poverty"—offering "both homage to these women and a manifesto for how to survive in a world that seeks to silence those who resist."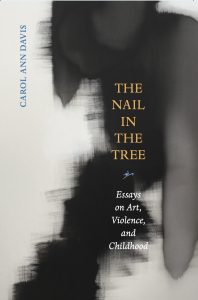 The Nail in the Tree: Essays on Art, Violence, and Childhood by Carol Ann Davis
(Tupelo Press, March 2020)
In this collection of essays, poet Carol Ann Davis meditates on the experience of raising her sons in Sandy Hook, Connecticut, during and after the shooting that took place there.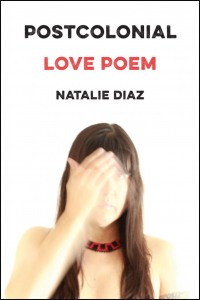 Postcolonial Love Poem by Natalie Diaz
(Graywolf Press, March 2020)
In Diaz's second poetry collection, "the bodies of indigenous, Latinx, black, and brown women are simultaneously the body politic and the body ecstatic," and "language is pushed to its dark edges, the astonishing dunefields and forests where pleasure and love are both grief and joy, violence and sensuality."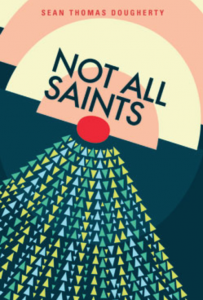 Not All Saints by Sean Thomas Dougherty
(The Bitter Oleander Press, March 2020)
This poetry collection, according to Patty Dickson Pieczka, "leads us through grit-strewn passageways to a realm of insight" and "seeks to find salvation and to balance the divine with the damaged."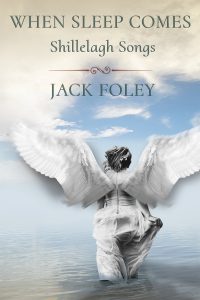 When Sleep Comes: Shillelagh Songs by Jack Foley
(Sagging Meniscus Press, March 2020)
According to Iván Argüelles, Foley's latest poetry collection is a "bouquet of Shillelagh songs [coming] from Foley's Irish core" and "a dark cinematic chamber peopled with many voices and masks."
Fury: Women's Lived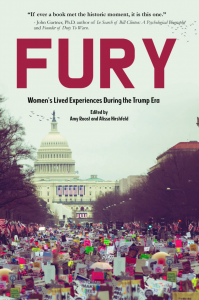 Experiences During the Trump Era
(Regal House Publishing, March 2020)
Edited by Amy Roost and Alissa Hirshfield, this anthology "brings together a diverse community of women who reveal the impact Donald Trump's behavior, words, and presidency has had on each one of them, how each is confronting the problem, and how she is fighting back."
Your Black Frien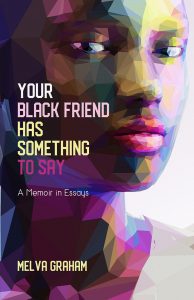 d Has Something To Say by Melva Graham
(Regal House Publishing, March 2020)
In her debut essay collection, Graham "answers back to the bias and bigotry she has experienced from childhood to adulthood," depicting "one woman's journey to own her truth, find her voice, and take back her power."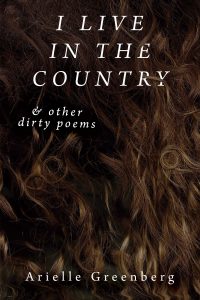 I Live in the Country & other dirty poems by Arielle Greenberg
(Four Way Books, March 2020)
This poetry collection, following a speaker who has just moved to the country, "is a visceral, erotic celebration of the cornucopia of sexual pleasures to be had in that rural life."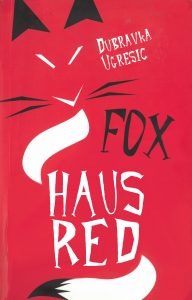 Haus Red Vol. 3
(literaturhaus, March 2020)
Vol. 3 features Fox by Dubravka Ugrešić from Open Letter Books—winner of the 2016 Neustadt International Prize for Literature—which blurs the line between fiction and essay, as well as several related interviews and a critical essay by Alicia Kennedy.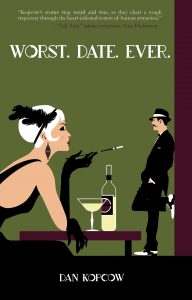 Worst. Date. Ever. by Dan Kopcow
(Regal House Publishing, March 2020)
In this short story collection, which "captures the vulnerability, desperation, and bravery of putting yourself out there," characters "are undergoing the worst dates of their lives."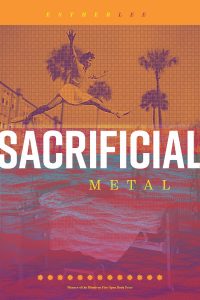 Sacrificial Metal by Esther Lee
(Conduit Books, March 2020)
Lee's second poetry collection, winner of the Minds on Fire Open Book Prize, is "part documentary poetics, part mourning diary, part textual choreography, and part nautical-inspired elegy."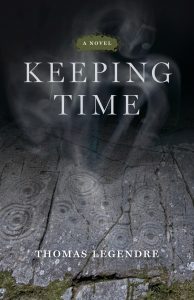 Keeping Time by Thomas Legendre
(Acre Books, March 2020)
According to critic Claire Foster, Keeping Time "is a rich novel that explores the nature of a marriage and asks whether love is a monolith, a miracle of biology, or an artificial construct."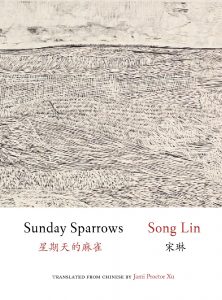 Sunday Sparrows by Song Lin
(Zephyr Press, March 2020)
Translated from the Chinese by Jami Proctor-Xu, this poetry collection is by "one of China's most distinguished poets," whose poems "explore his sojourns in several countries, the natural world outside him, and his own inner landscape."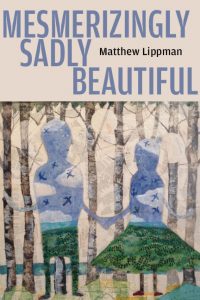 Mesmerizingly Sadly Beautiful by Matthew Lippman
(Four Way Books, March 2020)
The winner of the Four Way Books Levis Prize in Poetry, this book of poetry is, according to judge Dorianne Laux, "outrageously American, crass, funny, fast talking, unbound, and yes, sadly beautiful."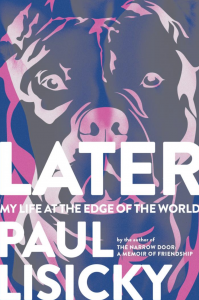 Later: My Life at the Edge of the World by Paul Lisicky
(Graywolf Press, March 2020)
In this memoir, Lisicky chronicles his time in Provincetown during the AIDS crisis, dramatizing "a spectacular yet ravaged place and a unique era when fully becoming one's self collided with the realization that ongoingness couldn't be taken for granted."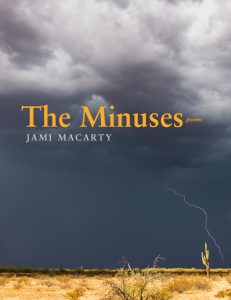 The Minuses by Jami Macarty
(University of Colorado Press, March 2020)
This poetry collection "beckons attention to ecological and feminist issues and the co-incidence of eating disorders, sexual harassment, family and intimate partner violence, homelessness, suicide, environmental destruction, and other forms of endangerment."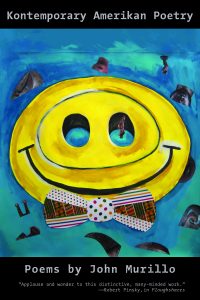 Kontemporary Amerikan Poetry by John Murillo
(Four Way Books, March 2020)
Kwame Dawes says Murillo's second poetry collection, forthcoming in March, demonstrates "a dogged Americanness, a poet determined to assert himself within an America that has sought to deny his song and the songs from the rich African American tradition. And what songs these are! They are songs of irresistible vulnerability, tough truth-telling, cutting wit, and formal command."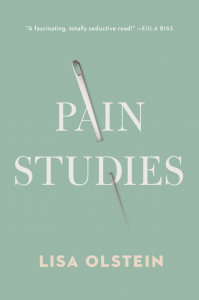 Pain Studies by Lisa Olstein
(Bellevue Literary Press, March 2020)
In this extended lyric essay, Olstein "mines her lifelong experience with migraine to deliver a marvelously idiosyncratic cultural history of pain," drawing on sources including Joan of Arc, Virginia Woolf, and Elaine Scarry. Essayist Eula Biss calls the book "a fascinating, totally seductive read!"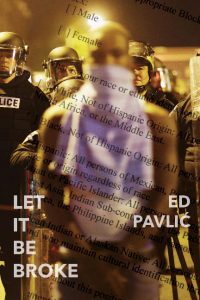 Let It Be Broke by Ed Pavlić
(Four Way Books, March 2020)
Pavlić's most recent book of poetry, Patricia Spears Jones says, is "fragmentary, incantatory, and emotionally dangerous—as he looks at the very broken psychic and physical landscape of America."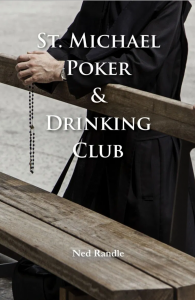 St. Michael Poker & Drinking Club by Ned Randle
(Regal House Publishing, March 2020)
According to author Heather Bell Adams, this novel is "a contemplative and ultimately hopeful story exploring what happens when a lonely Catholic priest, desperate to avoid sinking into melancholy, gathers a group of clergymen to play cards."
Banana Republic by Eric S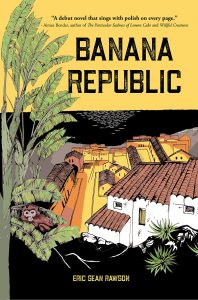 ean Rawson
(Regal House Publishing, March 2020)
Author Amy Meyerson writes of this debut novel, "As funny as it is apt, as inventive as it is entertaining, Rawson's reimagining of O. Henry's life on the run is a fast-paced exploration into a seedy ex-pat community in the early 20th century."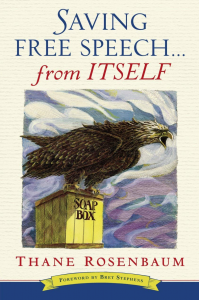 Saving Free Speech… from Itself by Thane Rosenbaum
(Fig Tree Books, March 2020)
Featuring a foreword by Bret Stephens, Rosenbaum's book "sets the tone for the fractious discussion of how the First Amendment should be interpreted in today's society and how the free speech aspect of it should not be weaponized."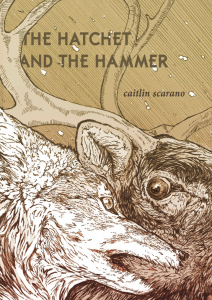 The Hatchet and the Hammer by Caitlin Scarano
(Ricochet Editions, March 2020)
"Part long poem, part essay in fragments, about real and imagined violence," this chapbook looks at three intersecting traumas.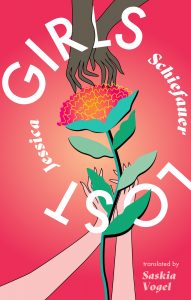 Girls Lost by Jessica Schiefauer
(Deep Vellum, March 2020)
Translated from the Swedish by Saskia Vogel and the recipient of Sweden's most prestigious literary prize for young readers, this novel follows three teenage girls in a dark exploration of magic and gender.
The Miraculous, Sometimes by Meg Shevenock
(Conduit Books, March 2020)
The winner of the Marystina Santiestevan First Book Prize, this hybrid poetry collection is, according to judge Bob Hicok, "a beautiful meditation on the experience and purpose of art, a demonstration that we live our aesthetics."
Floral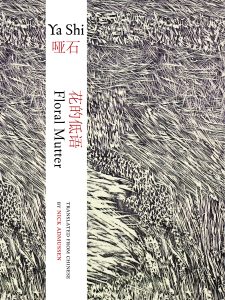 Mutter by Ya Shi
(Zephyr Press, March 2020)
Translated from the Chinese by Nick Admussen, these poems "stand outside conventional structures and forms of Chinese poetry, and find their roots instead in the independent spirit, folk imagination and tough music of the people of Sichuan."
Bliss by Fredrick So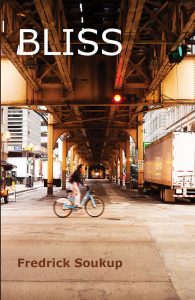 ukup
(Regal House Publishing, March 2020)
This debut novel, says author Laurie Ann Doyle, "is deft, moving, and sharply observed, seamlessly weaving together the affluent, superficial world of the suburbs with that of an inner city neighborhood pulsing with energy and danger."
The Land of the Dead Is Open for Bu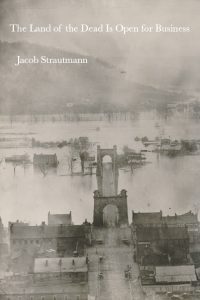 siness by Jacob Strautmann
(Four Way Books, March 2020)
This poetry collection, Strautmann's first, is "an extended elegy for Jacob Strautmann's home state of West Virginia and its generations of inhabitants sold out by the false promise of the American Dream."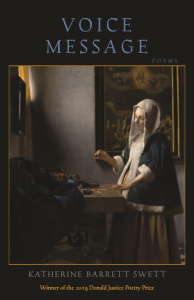 Voice Message by Katherine Barrett Swett
(Autumn House Press, March 2020)
Winner of the 2019 Donald Justice Poetry Prize, selected by Erica Dawson, this debut poetry collection "engages the art of Vermeer to guide and contextualize personal pain, exploring how can art offer motivation, comfort, and release."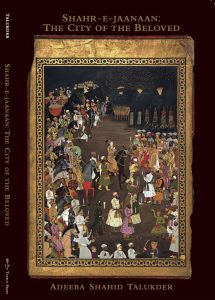 Shahr-e-jaanaan: The City of the Beloved by Adeeba Talukder
(Tupelo Press, March 2020)
Winner of the Kundiman Poetry Prize, this poetry collection "sets out to recreate the universe of Urdu and Persian poetic tradition, its tropes both lenses and mirrors for the speaker's reality."
The Gutter Spread Guide to Prayer b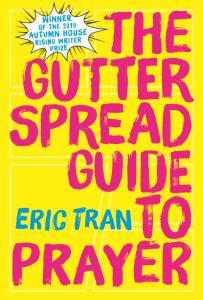 y Eric Tran
(Autumn House Press, March 2020)
In this debut poetry collection, selected by Stacey Waite as the winner of the 2019 Rising Writer Contest, Tran "contends with the aftermath of a close friend's suicide while he simultaneously explores the complexities of being a gay man of color."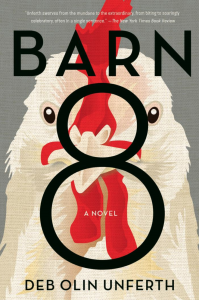 Barn 8 by Deb Olin Unferth
(Graywolf Press, March 2020)
In Unferth's sixth book, a novel, "Two auditors for the US egg industry go rogue and conceive a plot to steal a million chickens in the middle of the night—an entire egg farm's worth of animals."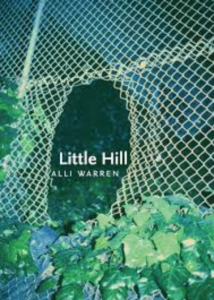 Little Hill by Alli Warren
(City Lights Publishers, March 2020)
Warren's third full-length poetry collection "comprises seven long poems written with propulsive prosody in a daybook fashion, examining our present, politically charged moment.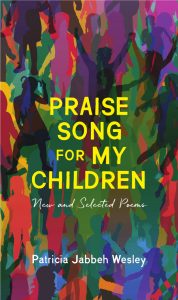 Praise Song for My Children: New and Selected Poems by Patricia Jabbeh Wesley
(Autumn House Press, March 2020)
Kwame Dawes describes Wesley's New and Selected as "a remarkable selection of some of the most urgent poems to emerge out of the wars of Liberia. Here is work of incredible joy, deepest lamentation, and necessary hope. It is a sure testament."
The Wendys by Allison Be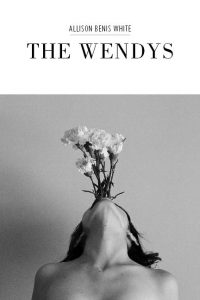 nis White
(Four Way Books, March 2020)
White's fourth book of poetry delves into "five women named Wendy as a way into the complex grief that still lingers after the death of a sixth Wendy, the author's long-absent mother."