Meet the 2019 Judges!
FICTION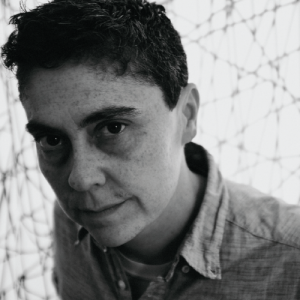 Andrea Lawlor teaches writing, edits fiction for Fence, and has been awarded fellowships by Lambda Literary and Radar Labs. Their writing has appeared in various literary journals including Ploughshares, Mutha, the Millions, jubilat, the Brooklyn Rail, Faggot Dinosaur, and Encyclopedia, Vol. II. Their publications include a chapbook, Position Papers (Factory Hollow Press, 2016), and a novel, Paul Takes the Form of a Mortal Girl (Rescue Press, 2017), which was a 2018 finalist for the Lambda Literary and CLMP Firecracker Awards.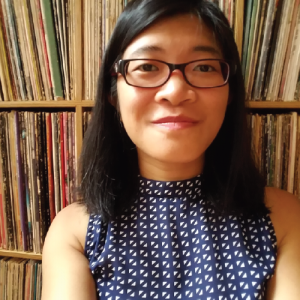 Veronica Santiago Liu is founder and general coordinator of Word Up Community Bookshop/Librería Comunitaria. Previously, she was a contributing editor at Seven Stories Press, where she worked as managing then senior editor for more than a decade.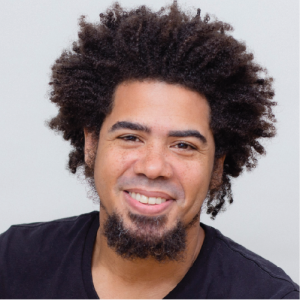 Robert Pollock is PEN America's Prison Writing coordinator. For over a decade, he has worked with the justice system and its intersection with the arts. He is an ongoing participant in Rehabilitation Through the Arts, Musicambia, Refoundry, and Carnegie Hall's Musical Connections Advisory Committee. He has collaborated with the Fortune Society, Osborne Association, and participated in workshops and panels at several universities to advocate for the power of the arts in prison education and rehabilitation. As a visual artist, he illustrated the picture book for children of incarcerated parents, Sing Sing Midnight, which is used in therapeutic settings around the country. As a singer-songwriter, his compositions have been heard at the Obama White House, the RFK Human Rights Foundation, Create Justice forums, the New York Ethical Society, and Carnegie Hall.  
CREATIVE NONFICTION
Jennifer Baker is a publishing professional, creator/host of the Minorities in Publishing podcast, and contributing editor to Electric Literature. In 2017, she was awarded a NYSCA/NYFA Fellowship & Queens Council on the Arts New Work Grant for Nonfiction Literature. Jennifer is editor of the short story anthology Everyday People: The Color of Life (Atria Books, 2018) Her writing has appeared in Forbes.com, LitHub, Poets & Writers, and Bustle among other online and print publications.  jennifernbaker.com  twitter: @jbakernyc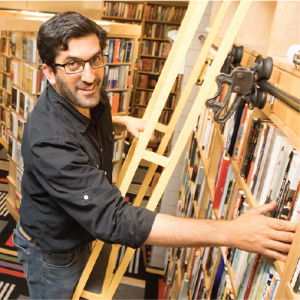 Jeff Deutsch is the Director of the Seminary Co-op Bookstores, Inc., which includes 57th Street Books. Other than a two-year stint as a Live-Work Artist at the Djerassi Resident Artist Program, Deutsch has spent his entire career in bookselling. Prior to joining the Seminary Co-op Bookstores, Inc., Deutsch was the Director of the Stanford University Bookstore Group, which includes five stores supporting the Stanford University campus, and the Director of the University of California, Berkeley Bookstore. While he has many book recommendations, Deutsch thinks that Walt Whitman's Leaves of Grass should be required reading for humanity.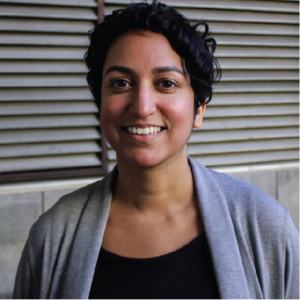 Jyothi Natarajan  is Editorial Director at the Asian American Writers' Workshop, an alternative arts space dedicated to literature at the intersection of race, migration and social justice. Previously, she was an editor at The Caravan magazine and The New Press. Her writing has appeared in the anthology Good Girls Marry Doctors (Aunt Lute, 2016). twitter: @cupofjyo
POETRY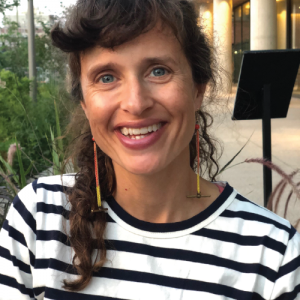 Farrah Field is the author of Rising, Wolf and Pilot (Four Way Books), and the chapbook Parents (Immaculate Disciples Press). She lives in Brooklyn and is confounder of Berl's Poetry Shop.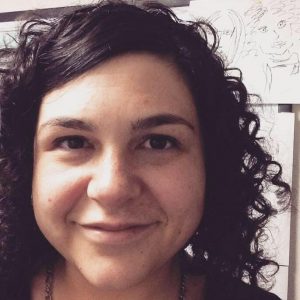 erica kaufman is the author of POST CLASSIC (forthcoming Roof Books, 2019), INSTANT CLASSIC (Roof Books, 2013), and censory impulse (Factory School, 2009). she is also the co-editor of NO GENDER: Reflections on the Life and Work of kari edwards (Venn Diagram, 2009), and of Adrienne Rich: Teaching at CUNY, 1968-1974 (Lost & Found: The CUNY Poetics Document Initiative, 2014) . Prose and critical work can be found in or is forthcoming in: The Color of Vowels: New York School Collaborations (ed. Mark Silverberg, Palgrave MacMillan, 2013), the MLA Guide to Teaching Gertrude Stein (eds. L. Esdale and D. Mix), and in THE SUPPOSIUM: A Wager (ed. Joan Retallack, Litmus Press, 2018). kaufman is the Director of Bard College the Institute for Writing & Thinking and where she is also Visiting Assistant Professor of Humanities. for Writing & Thinking and where she is also Visiting Assistant Professor of Humanities. ericajkaufman.com
Dean Rader's debut collection of poems, Works & Days, won the 2010 T. S. Eliot Poetry Prize and Landscape Portrait Figure Form (2014) was named by The Barnes & Noble Review as a Best Poetry Book. His most recent projects, all published in 2017, include Suture, collaborative sonnets written with Simone Muench (Black Lawrence), Bullets into Bells: Poets and Citizens Respond to Gun Violence edited with Brian Clements & Alexandra Teague (Beacon Press) and Self-Portrait as Wikipedia Entry (Copper Canyon), which was a finalist for both the Oklahoma Book Award and the Northern California Book Award. He is a professor at the University of San Francisco.
MAGAZINES
Maribeth Batcha is the Publisher and Co-founder of One Story. She has worked in magazine circulation for over 25 years for titles including Diabetes Self-Management, Lingua Franca, University Business, The New York Review of Books, Working Mother, and The Progressive. In addition to circulation consulting, she currently does marketing and development copywriting for not-for-profits, including the 92nd Street Y and the National Academy Foundation. She has a BA from New York University and an MFA in creative writing from Columbia University.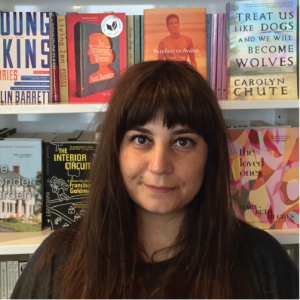 Katie Raissian is editor and publisher of Stonecutter Journal, a print magazine of art and literature which focuses on publishing international writers and artists alongside US-based ones. She is also an editor at Grove Atlantic where she edits and acquires literary fiction and nonfiction.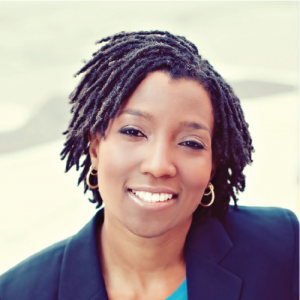 Poet, sound artist, and scholar, Duriel E. Harris is author of three print poetry collections including No Dictionary of a Living Tongue (2017), winner of the Nightboat Poetry Prize and finalist for the Publishing Triangle's Audre Lorde Award. Current undertakings include the solo performance project Thingification, which has been featured at the Greenhouse Theater (Chicago), the Wild Project (NYC), and Babylon Cinema (Berlin). Recent writing is featured with Harriet Blog (The Poetry Foundation), the Academy of American Poets, and Letters to the Future: Black WOMEN/Radical WRITING (Kore Press 2018). The 2018 Offen Poet, Harris is an associate professor of English in the graduate creative writing program at Illinois State University and the Editor of Obsidian: Literature & Arts in the African Diaspora.