January 10, 2022 (New York, NY)—The Community of Literary Magazines and Presses is pleased to announce that Nomadic Press, headquartered in Oakland, California, is the winner of the inaugural $10,000 Constellation Award. Three finalists were also selected: FlowerSong Press in McAllen, Texas; BLF Press in Bloomington, Indiana; and La Impresora in Isabela, Puerto Rico.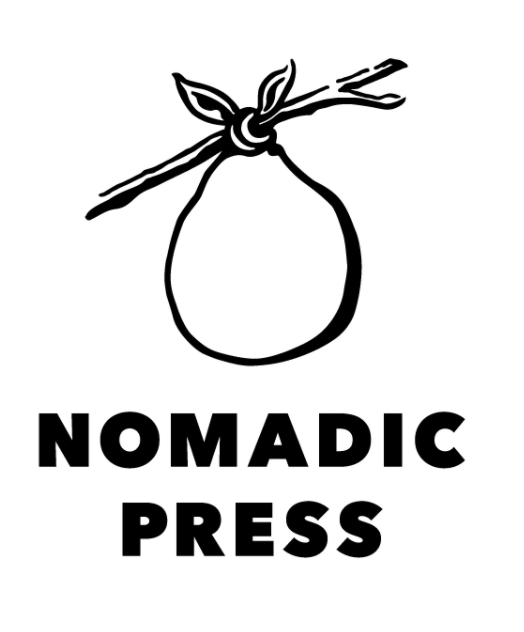 Given to honor an independent literary press that is led by and/or champions the writing of people of color, including Black, Indigenous, Latinx, and Asian American & Pacific Islander individuals, for excellence in publishing, the Constellation Award was launched in 2021 by CLMP with the support of Penguin Random House, which has committed to underwrite the award for its first two years.
"In partnership with CLMP, we are thrilled to support Nomadic Press and their important work championing BIPOC writers through this well-deserved honor," said Claire von Schilling, EVP, Director, Corporate Communications & Social Responsibility, Penguin Random House. "We look forward to continuing to partner with CLMP to bolster the independent presses that enrich and diversify our literary culture."
Established in 2011, Nomadic Press publishes 15 to 25 books of poetry, fiction, and nonfiction each year, including books for children, and aims to build community among artists and across disciplines through open workspaces and events. In 2022, the press will publish Martian: The Saint of Loneliness by James Cagney, which received the 2021 James Laughlin Award, given by the Academy of American Poets, as well as 22 additional books by authors of color.
"The Constellation Award uniquely celebrates a publisher with a proven track record of championing diversity and inclusion both in its publishing program and in its hiring and promoting practices," said CLMP Board Member Beena Kamlani. "In the award's inaugural year, the judges were impressed by the many bright stars in the constellation of independent publishing that showed dedication to these core values. We were all unanimous and thrilled to honor Nomadic Press with the award for its excellence in publishing, its commitment to celebrating the voices of a diverse range of writers, and to maintaining a strong tradition of diversity, equity, and inclusion in everything they do."
"We are honored to be the recipients of the inaugural Constellation Award and humbled to be in the company of other presses that we admire so much," said founder and executive director of Nomadic Press J. K. Fowler. "We look forward to continuing to build together in the years to come."
An advisory panel helped establish the Constellation Award and consisted of CLMP Board Members Beena Kamlani, author and freelance editor; Clarence Reynolds, Director of The Center for Black Literature at Medgar Evers College CUNY; and Deborah Paredez, author, cofounder of CantoMundo, and Associate Professor at Columbia University; as well as Executive Editor at Viking Penguin Ibrahim Ahmad; literary agent and publishing consultant Marie Brown; award-winning author, editor, and filmmaker Sandra Guzman; and poet and arts administrator Nicole Sealey.
The judges for this year's award were Marie Brown, Sandra Guzman, Beena Kamlani, Deborah Paredez, and Clarence Reynolds.
For more information about the Constellation Award, visit www.clmp.org/constellation-award/.
About the Community of Literary Magazines and Presses (CLMP)
CLMP ensures a vibrant, diverse literary landscape by helping mission-driven independent literary magazines and presses thrive. Since 1967, CLMP has provided publishers with funding and technical assistance; facilitated peer-to-peer learning and group action; served as a dependable, essential hub for best practices, resources, and nurturing community support; and connected publishers with other groups of literary stakeholders, including readers, writers, booksellers, librarians, educators, presenting organizations, and funders. Along with directly serving 800+ publishers located in almost every state in the country, CLMP administers the Lit Mag Adoption program, which provides educators and students with discounted magazine subscriptions; the annual Indie Lit Fair, in partnership with the PEN World Voices Festival; the Firecracker Awards for Independently Published Literature, which celebrate magazines and books that make a significant contribution to our literary culture, among other programs, and the Constellation Award.