Celebrating W. Paul Coates and Black Classics Press

The annual Lord Nose Award is given to a publisher or editor in recognition of a lifetime of work in literary publishing to honor and celebrate the memory of Jonathan Williams. Along with being the founder and publisher of the now legendary literary press, The Jargon Society, Williams was also an accomplished poet, photographer, raconteur, and cultural observer with a mordant wit and a clear eye for artistic excellence wherever it might be found.
Over a period of more than fifty years, beginning in 1951, Jargon published 85 books and 30 broadsides and booklets, all focused on his unique vision of poetry, prose, and photography that truly mattered—that needed to be discovered, nurtured, and brought into the world. His commitment to making books as compellingly beautiful objects never wavered. Jargon stands as one of the most important literary presses of the twentieth century. It is an exemplar of Williams's lifelong dedication to words and art, of discovery and joy, the social act of making public the work he believed in.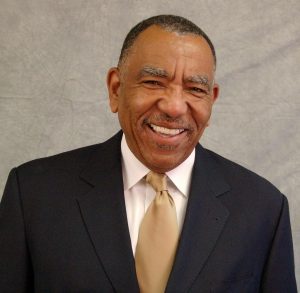 CLMP is pleased to recognize W. Paul Coates and his Black Classic Press with the 2020 Lord Nose Award.
Paul Coates is the founder of Black Classic Press, which he established in 1978. Much like Jargon Society, Black Classic Press has carved out a unique position in literary publishing in America. For more than 40 years, Coates has carried out the essentials of what it means to be an independent publisher, bringing to light meaningful works of literature that would otherwise never be read or known.
Black Classic Press specializes in republishing obscure and significant works by and about people of African descent. In 1996, Coates also founded BCP Digital as a parallel entity of the press. The acquisition of digital printing technology distinguishes the press from other small publishing companies and places Black Classic Press on the cutting edge of 21st century technology.
Since it was established, Black Classic Press has issued more than 135 titles and is still going strong, with four titles forthcoming in 2020 and 2021, twelve more titles acquired from The Majority Press. Its best-selling titles include important classics, 100 Years of Lynching by Ralph Ginsburg, Why Should White Guys Have All the Fun by Reginald F. Lewis, Black Man of the Nile by Yosef Ben-Jochannon, When We Ruled by Robin Walker and Seize the Time by Bobby Seale.
Coates is a graduate of Atlanta University's School of Library and Information Studies (1980) and SDC/Antioch University (1979). The coeditor of Black Bibliophiles and Collectors: Preservers of Black History (Howard University Press, 1990), Coates is an active Black bibliophile and collector of cultural artifacts. As a former African American Studies reference and acquisition librarian at Howard University's Moorland-Spingarn Research Center, Coates was responsible for collection development of African American books and related materials. His responsibilities included the selection and purchase of rare and non-rare items. In addition, he served as adjunct instructor of African American Studies at Sojourner-Douglass College, Baltimore, MD. He formerly owned and operated The Black Book (1972-1978), a Baltimore-based bookstore.
"I've never sought or did things for awards," said Coates in response to hearing that he'd received the Lord Nose Award. "I've been known to go the other way when folks start talking about awards. This is a bit different in the sense that it's a peer-based award from people who know my work and that humbles and honors me. And it places me in the fine company of other independents who have been honored before me, like Cinco Puntos Press and Tender Buttons.
While I've received great joy from publishing obscure Black titles that I consider classics, I received an equal amount of joy, perhaps even more, establishing an independent printing company, BCP Digital, to print not only my own books, but books for other independent presses."
The Lord Nose Award was established in 2017 by David Wilk, with support from Jeffery Beam and Tom Meyer, to honor the life and work of poet and independent publisher Jonathan Williams. There is no application process; honorees are chosen based on their work and accomplishments. The award is administered by CLMP.